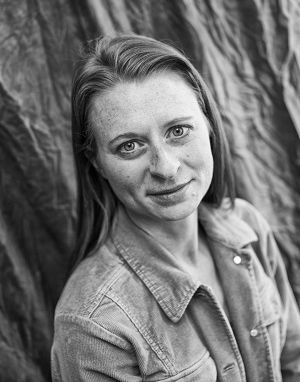 The Gray Family: Jake, a paramedic/firefighter, and I, a Suzuki violin instructor, have been married for thirteen years and part of the East Mountain community since childhood. We currently have three children at home (ages 10, 9,and 7) and are in the process of adopting a one-year-old little boy from India. Jake and I enjoy using an eclectic approach in educating our children, who attend an online charter school and select classes at a local private school. Ultimately, our goal is to raise children who love the Lord and love people.
We look back at our own upbringing for clues as to how we might raise our children well. Or, in some cases, how we will do things differently. Jake was raised in a Christian home; I was not. Even with this significant difference. Our childhoods share a pervasive theme, though: loneliness. Relational conflicts weren't resolved. Friends and churches were set aside repeatedly.
How can we grow from the experience? As a family, we purposefully seek to build relationships with believers and non-believers. We commit to being part of a church family. We cannot dispose of relationships. Our flesh will get uncomfortable at times, but we repeat the Gray Family Mantra:
"Relationships are hard work. Relationships are worth the effort."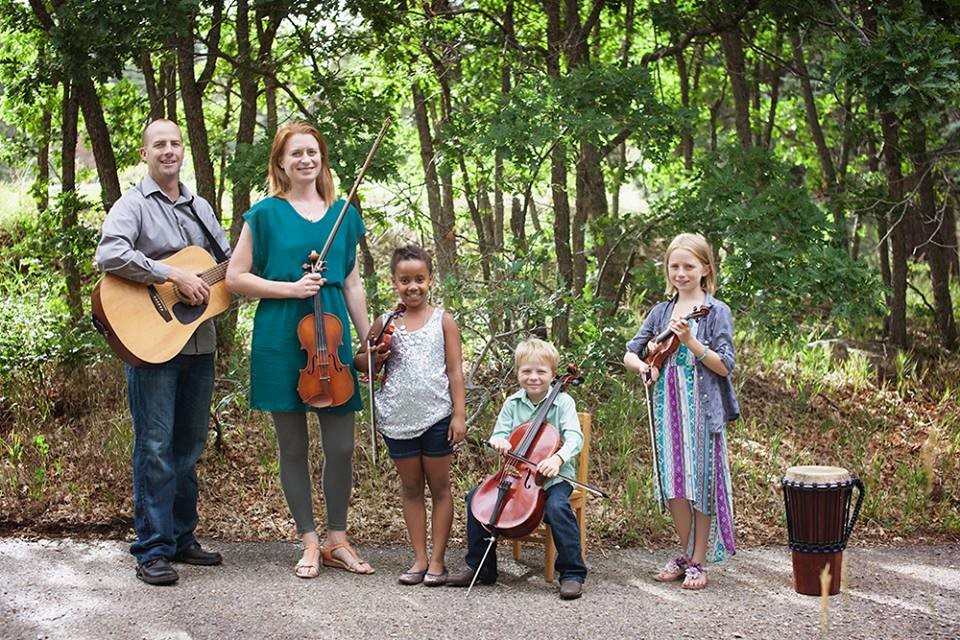 We hold close these scriptures:
Mark 12:30-31
And thou shalt love the Lord thy God with all thy heart, and with all thy soul, and with all thy mind, and with all thy strength: this is the first commandment. And the second is like, namely this, Thou shalt love thy neighbour as thyself. There is none other commandment greater than these.
Proverbs 18:24
A man that hath friends must shew himself friendly…
Ephesians 4
3 Endeavour to keep the unity of the Spirit in the bond of peace.
15 Speak the truth in love…
Colossians 3:13
Bear with one another, and forgive one another, if anyone has a complaint against another; even as Christ forgave you, so you also must do.
1 Corinthians 13:4-7
Love suffers long and is kind; love does not envy; love does not parade itself, is not puffed up; does not behave rudely, does not seek its own, is not provoked, thinks no evil; does not rejoice in iniquity, but rejoices in the truth; bears all things, believes all things, hopes all things, endures all things.
And we ask the Holy Spirit to help us handle relationships in a way that we cannot on our own.
When my son and daughter speak rudely to each other, we challenge them:
"You saw other siblings act that way and were appalled! Do you know you are doing the same? Do you know that you are being selfish? Take a moment. Ask God to help you behave as He would, then apologize and try again."
When the neighbor kid across the street wants to play, but makes up stories that aren't true, our children say, "Ugh. I can't BELIEVE what a liar she is! I can't stand her!"
Our response is:
"Lying is wrong and it's frustrating to be lied to. She needs Jesus just like us, doesn't she? Let's have her over for a short and pleasant visit. Try not to take her stories too seriously, look for things to appreciate about her, and let's ask God for opportunities to share His love with her."
When we are in a new crowd and our daughter thinks no one is being friendly, we encourage her:
Our response is:
"Look around. Is there anyone else who is feeling left out? Can you show yourself friendly? Act toward her the way you want someone to act toward you."
Relationships are hard, but God will use them to grow each of us. How are you teaching, encouraging and challenging your children to grow through life experiences?
(photos by Jasmine Mostrom)
Announcements:
The deadline to sign-up for the March 17-26, 2019 Food for the Hungry Bolivia Mission Trip is October 7. Anyone interested in going needs to contact Jen Ward at mccbolivia1@gmail.com to reserve their spot!
Scott Walker will be starting a daily prayer meeting at 6:00 A.M. every weekday morning beginning Monday. The meeting will be held in the fellowship hall. Constant, consistent prayer will influence a ministry far beyond any other ministry in the Church. God is looking for faithful prayer warriors.
MCC's Wood Ministry is hosting a Wood Sponsorship Training October 20th from 9:00am-11:30pm at MCC. We will be highlighting what it means to be a sponsor, how sponsorship changes lives, what the process looks like for sponsors and beneficiaries, and more. Please let Don and Ann Moore know at coolmombody@yahoo.com you will be attending! Snacks will be provided.
Shine is changing the way we help our teachers with supplies at A. Montoya! Instead of doing a supply drive, we've created a wish list. Needed items will be posted on the Shine bulletin board downstairs in the Fellowship Hall for you to take and purchase. Those items can be returned to Ashley or Marcie who will deliver them to teachers! This way, we can help teachers get what they actually need! Please check the board periodically and give as you feel led!
The One to One Soul Care Conference will be held at MCC November 9-10. Are you interested in biblical counseling? Do you feel you want some training on how to walk with a brother or sister in their dark seasons? Please join us! You can register at http://centercitychurch.org/one-to-one or contact Elizabeth (mccn14@gmail.com) for more information.
Shine is forming a Cookie Posse! This will be a group of people who would like to bless the staff at A. Montoya with fresh-baked cookies! Each time a staff member reaches into our cookie jar, it'll be like getting a big hug from one of us. Please let Ashley Procter or Marcy Bryant know if you are interested in becoming a part of the Cookie Posse!

Shine also has a unique food pantry at A. Montoya! Kids often go to bed without dinner, come to school too late for breakfast, and aren't sure if there will be dinner that night. We have been asked to create a small food pantry at the school that would contain items like tuna packets, apples, macaroni and cheese, Ensure or Boost, peanut butter crackers, nuts, and the like. The children could keep these items in their backpacks so that they would always have something to keep them going. We are working on putting together a list of items, including gluten-free ones, that we would like to stock the pantry with. Please pray about whether you would like to donate items or money to help keep the pantry stocked year-round!