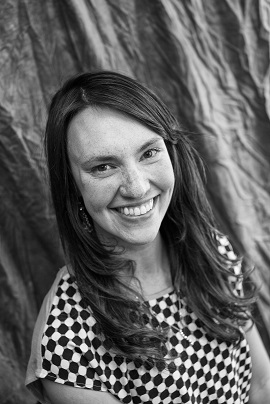 Matt and Ashley Procter have attended Mountain Christian Church for 30 years and 14 years, respectively. They are raising 3 boys, 2 of whom attend San Antonito Elementary in Cedar Crest.
Disciple: One who adheres to the teachings of another.
The word "adhere" sounds sticky. Like glue or tape. Do you ever wish for divine super glue that would cause your kids to adhere to Jesus? It's not that you're a control freak; rather, you've tasted what the world has to offer and have found that what Jesus offers your soul is far superior. You know that everything your kids will search for…meaning, belonging, security, comfort, peace, and joy…is found in Jesus Christ.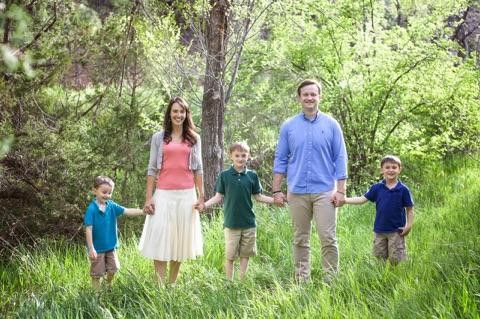 But we can't force them to stick to Him, can we? Oh sure, we can force outward obedience while they're under our care, but we can't cause their hearts to cling to Him; to adhere to His ways.
Instead, we can live as disciples and teach them what it means…what is theirs…if they trust in Jesus Christ as their savior and take up their crosses to follow Him. We give them a taste of the sweet, sticky life that clings to Him for life and breath. Knowing this, when they sample the deceiving delicacies the world has to offer, their bitter taste will be less enticing than the rich fare they'd enjoyed earlier in life.
What comprises a sticky life? Pastor Jonathan Parnell says that a disciple of Jesus Christ is a worshiper, a servant, and a witness. In the Procter house, as in many of yours, we live as worshipers, servants, and witnesses together as our kids attend public school. Here is a little bit about how that works out in our family.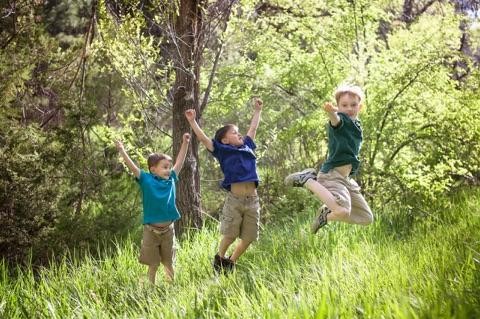 A worshiper reflects back to God the radiance of His worth.
"Whatever you do in word or deed, do all in the name of the Lord Jesus, giving thanks through Him to God the Father" – Colossians 3:17
We invite God into every aspect of our school experience.

We pray over homework, over bullies, over teachers, over attitudes. We pray that God will remind the kids that He's with them…that He would interrupt them with His presence throughout the day. We encourage the kids to speak to Him all day long. We do these things because God is present, He is a good Father, and He listens when we speak to Him.
We encourage the kids to do their best academically, and we don't expect perfection.

We do this because we are working for the Lord…not for men. We encourage the kids to lean hard into God's strength when they struggle, knowing that the points where they fail are the places where they will find their need for Him.
We don't solve every problem for them.

This is hard, and we are a work in progress. We have seen our faith and that of our kids grow immensely when we have lifted up matters to God and simply left them in His hands. We do this because God is mighty, wise and faithful to His character; and His ways are far above our comprehension.
We thank God for the things we love about school…recess, P.E., science, and good buddies.

We do this because God is a good Father, and the giver of all good gifts.
We begin every day with an open Bible at the breakfast table.

Some days, our discussions are insightful and rich. Many days, though, everyone struggles to pay attention and we end up reading the same passage all week. That's ok. We do this because God is holy, His word is powerful, and He is worthy of having the first word in our day.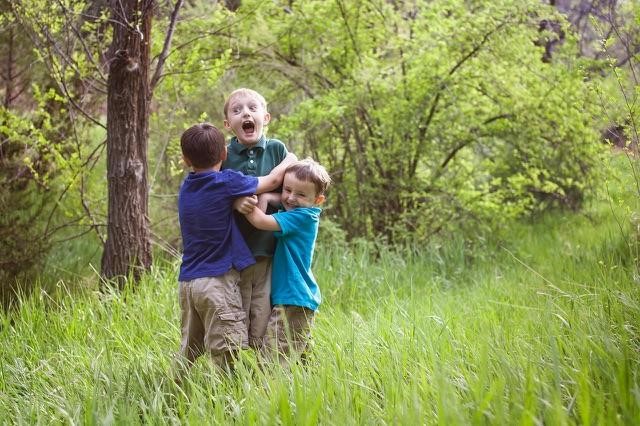 Since God is present in every part of our day, we can meet Him on the playground, in the classroom, and during our math tests. We reflect His glory when the truth of His character becomes the motivation for the way we live at home, at school, and everywhere else.
Join us again tomorrow for Part Two of The Sticky Life by Ashley Procter!
(photos by Jasmine Mostrom)
0 comments
Announcements:
Men's Bible Study Fellowship starts THIS Tuesday, September 10 at 6:30pm in the MCC Library. This year they will be studying "Acts and Letters of the Apostles". BSF provides an in-depth, international Bible study that helps people know God and equips them to effectively serve the Church. Contact Tom Young.
Women's Community Bible Study begins this week; September 10th and 11th! The evening group meets Tuesdays at 6:30pm in the Fellowship Hall beginning September 10 and the morning group meets Wednesdays at 9:15am beginning September 11! Childcare is provided for the Wednesday study only. Contact Pam Cravens.
The Women's Peacemaking Study is Thursdays at 10:00am in the Conference Room beginning September 19. This study offers a meaningful, lasting message to lead you out of conflict and into a state of peace where you can live as a representative of Christ to other women and unbelievers. Contact Christine Leggett.
MCC Elders are hosting a 4-week Foundations Class starting September 15. This class is designed to better help you get to know MCC - who we are, what we believe and why, and how to get connected. Please sign up with Sarah.
With winter coming the Wood Ministry is already getting calls requesting wood but we need men, women, and couples to serve as sponsors! For those interested in learning about Wood Ministry sponsorship, there is a training Saturday, October 12th at 9:00am in the conference room. We would love to share what it means to be a sponsor and how sponsorship through the wood ministry changes lives by helping people see their own value and build their own support systems by sharing our time and a few cords of wood. Contact Sarah at the church office.
"You will receive power when the Holy Spirit has come upon you; and you shall be My witnesses both in Jerusalem, and in all Judea and Samaria, and even to the remotest part of the earth." Acts 1:8
Are you interested in being a witness for Christ in a remote part of the world? Have you wondered if a short-term mission trip is right for you? If so, join us for an informational meeting to discuss our Spring 2020 Bolivia Mission trip with Food for the Hungry next Sunday, September 8th after 2nd service in the Youth Hall. Contact Jennifer Ward.

Sisters in Stitches is meeting Wednesday, September 11 from 1:00 - 3:00 pm in the Fellowship Halll. All SIS and interested women are encouraged to join us to fellowship and discuss on-going plans for this ministry. Snacks will be provided. Contact Davra Clayton for more information and to RSVP .
ABQ Biblical Counseling is hosting "A Biblical Response to Mental Health Conference" September 13-15 at Desert Springs Church. Registrations will be accepted until September 12th! Visit abqbcc.com for more information.