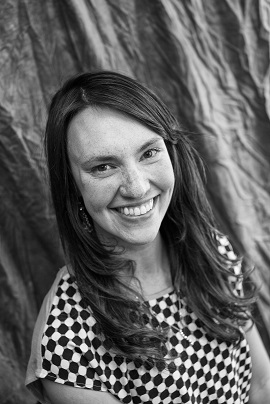 Matt and Ashley Procter have attended Mountain Christian Church for 30 years and 14 years, respectively. They are raising 3 boys, 2 of whom attend San Antonito Elementary in Cedar Crest.
Disciple: One who adheres to the teachings of another.
The word "adhere" sounds sticky. Like glue or tape. Do you ever wish for divine super glue that would cause your kids to adhere to Jesus? It's not that you're a control freak; rather, you've tasted what the world has to offer and have found that what Jesus offers your soul is far superior. You know that everything your kids will search for…meaning, belonging, security, comfort, peace, and joy…is found in Jesus Christ.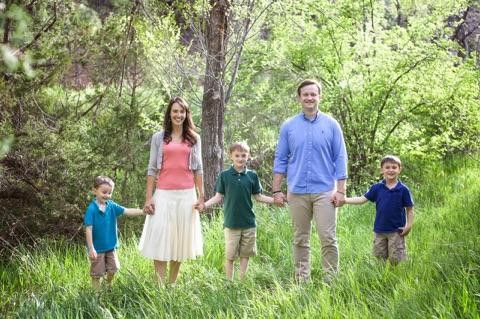 But we can't force them to stick to Him, can we? Oh sure, we can force outward obedience while they're under our care, but we can't cause their hearts to cling to Him; to adhere to His ways.
Instead, we can live as disciples and teach them what it means…what is theirs…if they trust in Jesus Christ as their savior and take up their crosses to follow Him. We give them a taste of the sweet, sticky life that clings to Him for life and breath. Knowing this, when they sample the deceiving delicacies the world has to offer, their bitter taste will be less enticing than the rich fare they'd enjoyed earlier in life.
What comprises a sticky life? Pastor Jonathan Parnell says that a disciple of Jesus Christ is a worshiper, a servant, and a witness. In the Procter house, as in many of yours, we live as worshipers, servants, and witnesses together as our kids attend public school. Here is a little bit about how that works out in our family.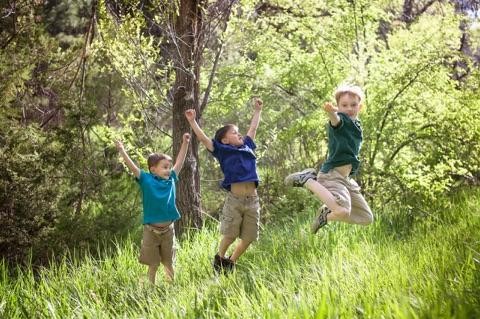 A worshiper reflects back to God the radiance of His worth.
"Whatever you do in word or deed, do all in the name of the Lord Jesus, giving thanks through Him to God the Father" – Colossians 3:17
We invite God into every aspect of our school experience.

We pray over homework, over bullies, over teachers, over attitudes. We pray that God will remind the kids that He's with them…that He would interrupt them with His presence throughout the day. We encourage the kids to speak to Him all day long. We do these things because God is present, He is a good Father, and He listens when we speak to Him.
We encourage the kids to do their best academically, and we don't expect perfection.

We do this because we are working for the Lord…not for men. We encourage the kids to lean hard into God's strength when they struggle, knowing that the points where they fail are the places where they will find their need for Him.
We don't solve every problem for them.

This is hard, and we are a work in progress. We have seen our faith and that of our kids grow immensely when we have lifted up matters to God and simply left them in His hands. We do this because God is mighty, wise and faithful to His character; and His ways are far above our comprehension.
We thank God for the things we love about school…recess, P.E., science, and good buddies.

We do this because God is a good Father, and the giver of all good gifts.
We begin every day with an open Bible at the breakfast table.

Some days, our discussions are insightful and rich. Many days, though, everyone struggles to pay attention and we end up reading the same passage all week. That's ok. We do this because God is holy, His word is powerful, and He is worthy of having the first word in our day.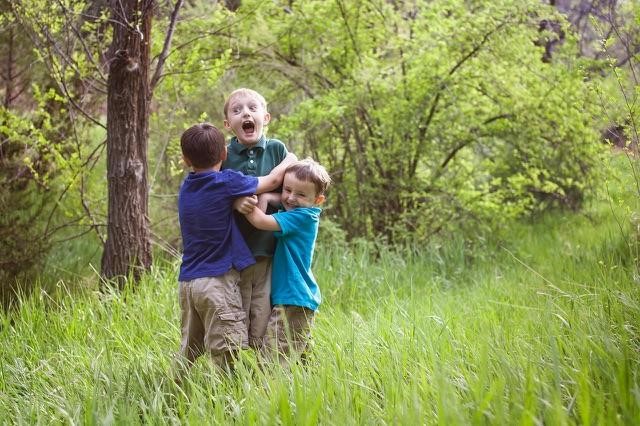 Since God is present in every part of our day, we can meet Him on the playground, in the classroom, and during our math tests. We reflect His glory when the truth of His character becomes the motivation for the way we live at home, at school, and everywhere else.
Join us again tomorrow for Part Two of The Sticky Life by Ashley Procter!
(photos by Jasmine Mostrom)
0 comments
Announcements:
MCC Elders and Connectors are hosting a Starting Point Lunch this Sunday, January 12 after second service in the Fellowship Hall. The luncheon is a great way to learn more about MCC, ask questions and meet new people! No RSVP needed. Contact Sarah with questions.
It's time for The CareNet Baby Bottle drive! Please take a bottle off the table in the foyer, fill it with your spare change or cash, and return it to the table by January 19! Contact Joann Tallant with any questions.
The MCC Missions Team is hosting "Missions in Focus" Tuesday, January 21 and Wednesday, January 22 at MCC! It is a family-friendly, interactive event celebrating what God is doing locally and internationally! Enjoy a cultural meal, hear speakers active in local and foreign missions, and participate in activities for a chance to win prizes. Each night will be unique, educational and fun! Contact Emily Gray to RSVP or get involved!
The Women's Community Bible Study resumes Tuesday, January 14 at 6:30pm AND Wednesday, January 15 at 9:15am with Max Lucado's "Unshakable Hope" study. Childcare is available for the Wednesday morning study only. Contact Pam Cravens for Wednesday mornings or Sharon Albonico for Tuesday evenings.
Praying with others in community is rich! Join us any weekday morning for prayer at 6:00am in the Fellowship Hall. Contact Scott Walker for more info.
We are updating the church directory and will be taking new directory photos January 19 and 26 in the Fellowship Hall! Please make sure to update your contact information and your photo if A) we don't have it in the current directory or B) you look different than you did 3 years ago! Either way, we'd like a new photo and updated contact for you so please stop by and update your info!
Looking for some Biblical financial tools for 2020? Come join us for the Living Debt Free Workshop on February 1 from 9:00am – 3:00pm in the Fellowship Hall! Practical topics including what the Bible says about money, how to set up a spending plan, saving, debt payoff, and more! Lunch and child care provided! Sign up in the foyer or call Elisa Trullinger.