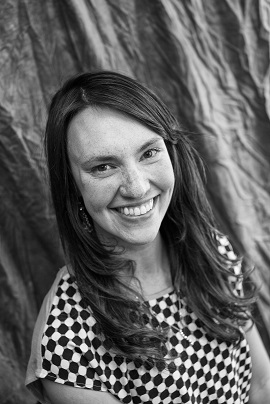 So glad you joined us for this Part Two of The Sticky Life as MCC member Ashley Procter shares her family's perspective on living out the sticky life. Part One was posted yesterday and you can find it in our previous post!
Pastor Jonathan Parnell states that a disciple of Jesus Christ is a worshiper, a servant, and a witness. On Day 1, we discussed a few ways we live as worshipers with our kids as we attend public school. Here are some ways we live the sticky life…the one that clings to Jesus…as servants and witnesses.
A servant puts on a towel and washes feet.
"Do nothing from selfishness or empty conceit, but with humility of mind regard one another as more important than yourselves; do not merely look out for your own personal interests, but also for the interests of others" – Philippians 2:3-4
Public school is a great place to highlight contrast between the ways of the world and the ways of Jesus. "Every man for himself" is the typical modus operandi you'll find there (and I find in myself).
Jesus' m.o. is far different. Pastor Jonathan Parnell says to Christians, "Go low in acts of love, even when it's an inconvenience to yourself." Go low.
We play with our kids on the playground, and we invite the ones that seem isolated. It's fun and it builds compassion and connections.
We have the kids who aren't so much like us over for play dates. We attend their birthday parties. We make friends with their parents. Jesus died for them…they're worth our willingness to bend.
We pray for ways to serve the kids who are less than nice to us. We step out in obedience when the opportunity arises. We pray together that God will cause us to believe that His ways are better than ours.
We show up when kids, parents, or teachers are hurting or in need, whether they're Christians or not.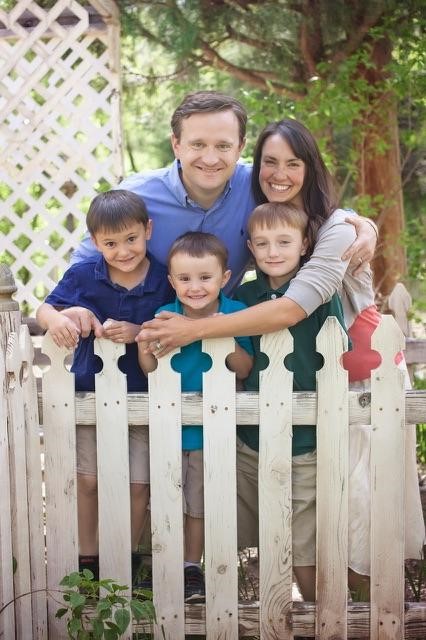 A witness serves as evidence of the truth of God.
"But thanks be to God, who always leads us in triumph in Christ, and manifests through us the sweet aroma of the knowledge of Him in every place." – 2 Corinthians 2:14
As Christians, we are imperfect people being transformed into the image of Christ. Our inner man is being renewed day by day through Him. Every day that we spend growing in Him, we fit in less in the world. We stand out more. It is this standing out…this being set apart…that manifests the truth to the outside world.
So…
We confess and apologize when we hurt others.

I spoke poorly about a teacher behind her back. It was wrong of me to do. The Lord allowed the opportunity to confess, which I did, and then had the privilege of sharing the gospel with her.
We make the kids accountable to God, as we are.

We can't see their hearts; and even if we could, we don't have the power to change them. The Lord is able to reach them Himself, as well as make us aware of when there's a problem we need to address. Andy made a mistake that cost another child a good grade. He tried to just let it ride, but the Holy Spirit wouldn't let him go. He confessed and worked with the teacher to help the student get the grade he deserved. We didn't have to say a word.
We make deliberate choices to be separate.
We pray for those who are hurting, and we tell them that we're doing so.
We speak up.

When the Big Bang theory is taught in class, we discuss facts with cool heads. We've been doing so together as a family since Andy was 3. The fact that people believe differently than we do is not a shock to the kids, and their faith is not threatened by science….it's enhanced by it.
We discuss worldview.

We speak with compassion because Jesus loves these people. We squash any notion of superiority, reminding the kids that we do not deserve to know Jesus. We have not earned His favor, His salvation, His hope. He has given it as a gift.
We go out to tell the world.

We pray for opportunities to speak of the saving power of Christ at school, and He has brought them. We fumble, we mis-speak, we mess it up all the time. But through our participation in school, we have built relationships that have opened doors to speak about our faith.
Though we may fumble with the words, though we model it imperfectly, our friends and acquaintances at school have experienced our faith just by hanging out with us. If they've hung out long enough, they've even seen us change, as Jesus is constantly transforming us from glory to glory. What a privilege it is to live the sticky life!
How does your family live the sticky life?
(photos by Jasmine Mostrom)
0 comments
Announcements:
Men's Bible Study Fellowship starts THIS Tuesday, September 10 at 6:30pm in the MCC Library. This year they will be studying "Acts and Letters of the Apostles". BSF provides an in-depth, international Bible study that helps people know God and equips them to effectively serve the Church. Contact Tom Young.
Women's Community Bible Study begins this week; September 10th and 11th! The evening group meets Tuesdays at 6:30pm in the Fellowship Hall beginning September 10 and the morning group meets Wednesdays at 9:15am beginning September 11! Childcare is provided for the Wednesday study only. Contact Pam Cravens.
The Women's Peacemaking Study is Thursdays at 10:00am in the Conference Room beginning September 19. This study offers a meaningful, lasting message to lead you out of conflict and into a state of peace where you can live as a representative of Christ to other women and unbelievers. Contact Christine Leggett.
MCC Elders are hosting a 4-week Foundations Class starting September 15. This class is designed to better help you get to know MCC - who we are, what we believe and why, and how to get connected. Please sign up with Sarah.
With winter coming the Wood Ministry is already getting calls requesting wood but we need men, women, and couples to serve as sponsors! For those interested in learning about Wood Ministry sponsorship, there is a training Saturday, October 12th at 9:00am in the conference room. We would love to share what it means to be a sponsor and how sponsorship through the wood ministry changes lives by helping people see their own value and build their own support systems by sharing our time and a few cords of wood. Contact Sarah at the church office.
"You will receive power when the Holy Spirit has come upon you; and you shall be My witnesses both in Jerusalem, and in all Judea and Samaria, and even to the remotest part of the earth." Acts 1:8
Are you interested in being a witness for Christ in a remote part of the world? Have you wondered if a short-term mission trip is right for you? If so, join us for an informational meeting to discuss our Spring 2020 Bolivia Mission trip with Food for the Hungry next Sunday, September 8th after 2nd service in the Youth Hall. Contact Jennifer Ward.

Sisters in Stitches is meeting Wednesday, September 11 from 1:00 - 3:00 pm in the Fellowship Halll. All SIS and interested women are encouraged to join us to fellowship and discuss on-going plans for this ministry. Snacks will be provided. Contact Davra Clayton for more information and to RSVP .
ABQ Biblical Counseling is hosting "A Biblical Response to Mental Health Conference" September 13-15 at Desert Springs Church. Registrations will be accepted until September 12th! Visit abqbcc.com for more information.