VBS - A "Sign" of the Times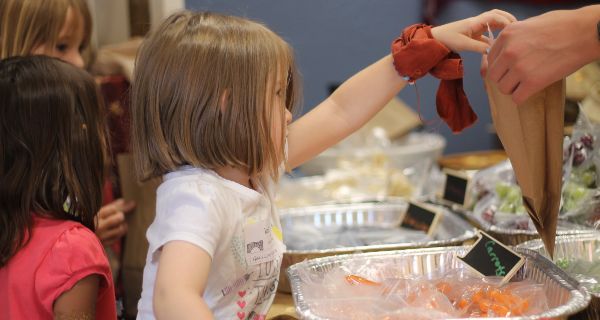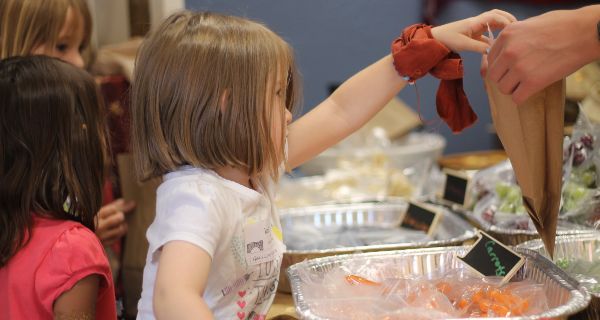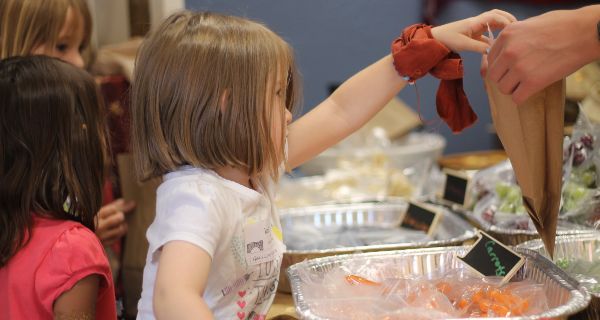 Volunteering to serve at VBS has been a privilege and an honor.
As I've served snacks, encouraged participants and volunteers, and prayed over kiddos I've seen the Lord at work in and through this outreach ministry again and again.
People often ask me how we feed so many kids when we don't actually know how many kids we will serve. That question has been a sweet catalyst for reflecting on the "signs" that the Lord gives in the process of this ministry.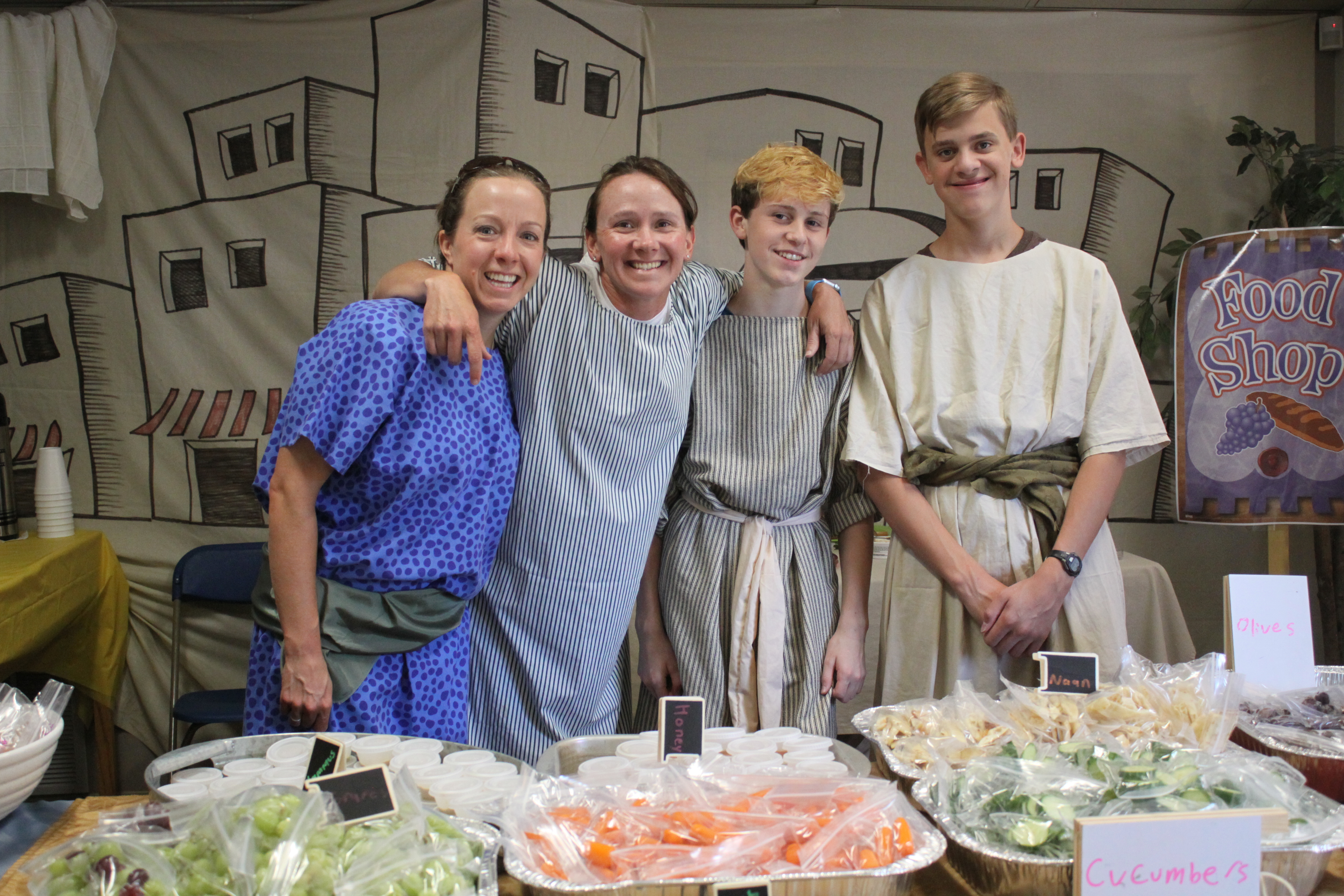 When VBS prep time comes, I often find myself struggling with the planning & preparation phases because they are time consuming and complicated. My initial calculations are often marred by doubt & fear. Will there be enough cucumbers on Tuesday? Will we have enough graham crackers on Friday?
Year after year, the Lord has shown me that not only does He provide enough. He provides MORE than enough.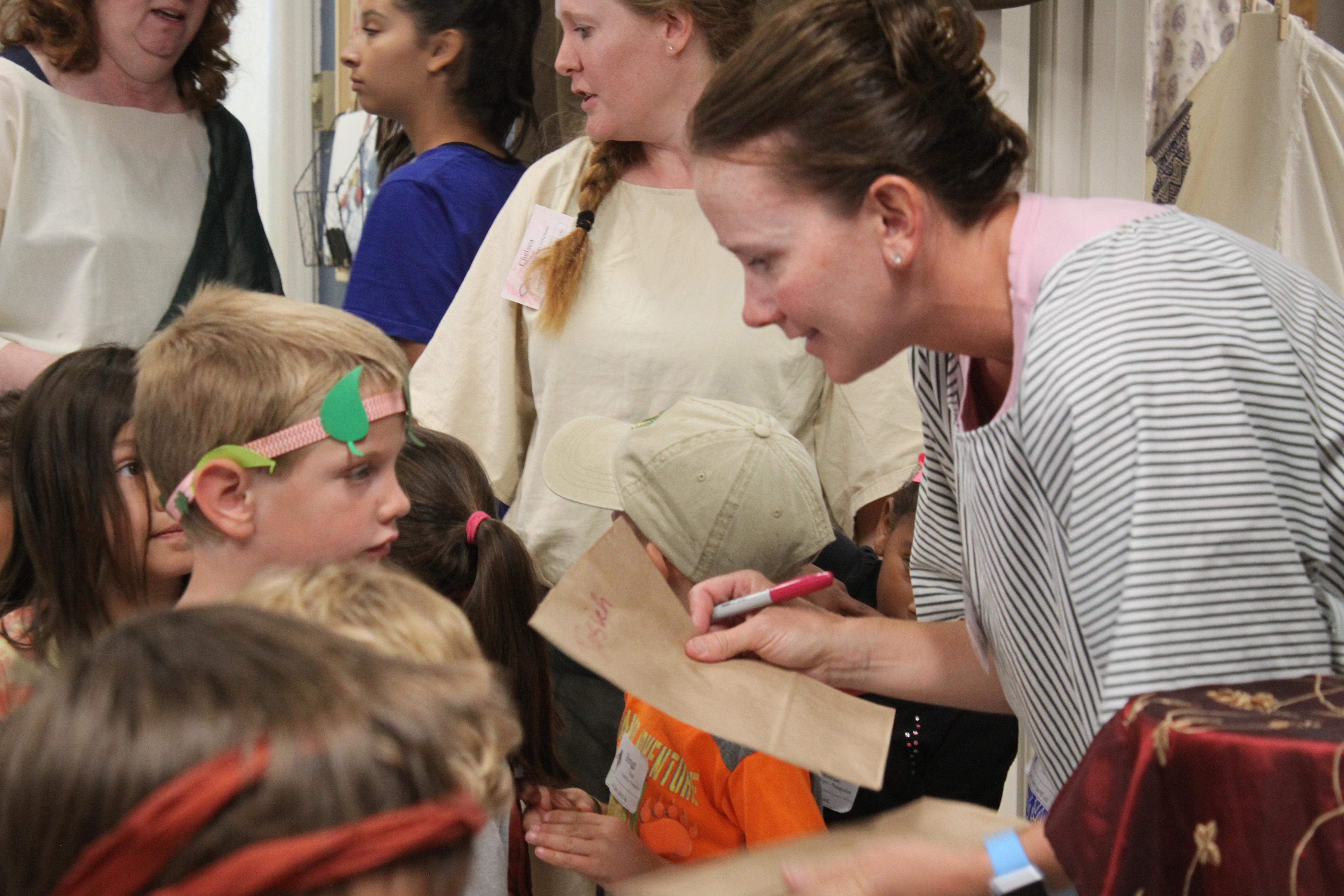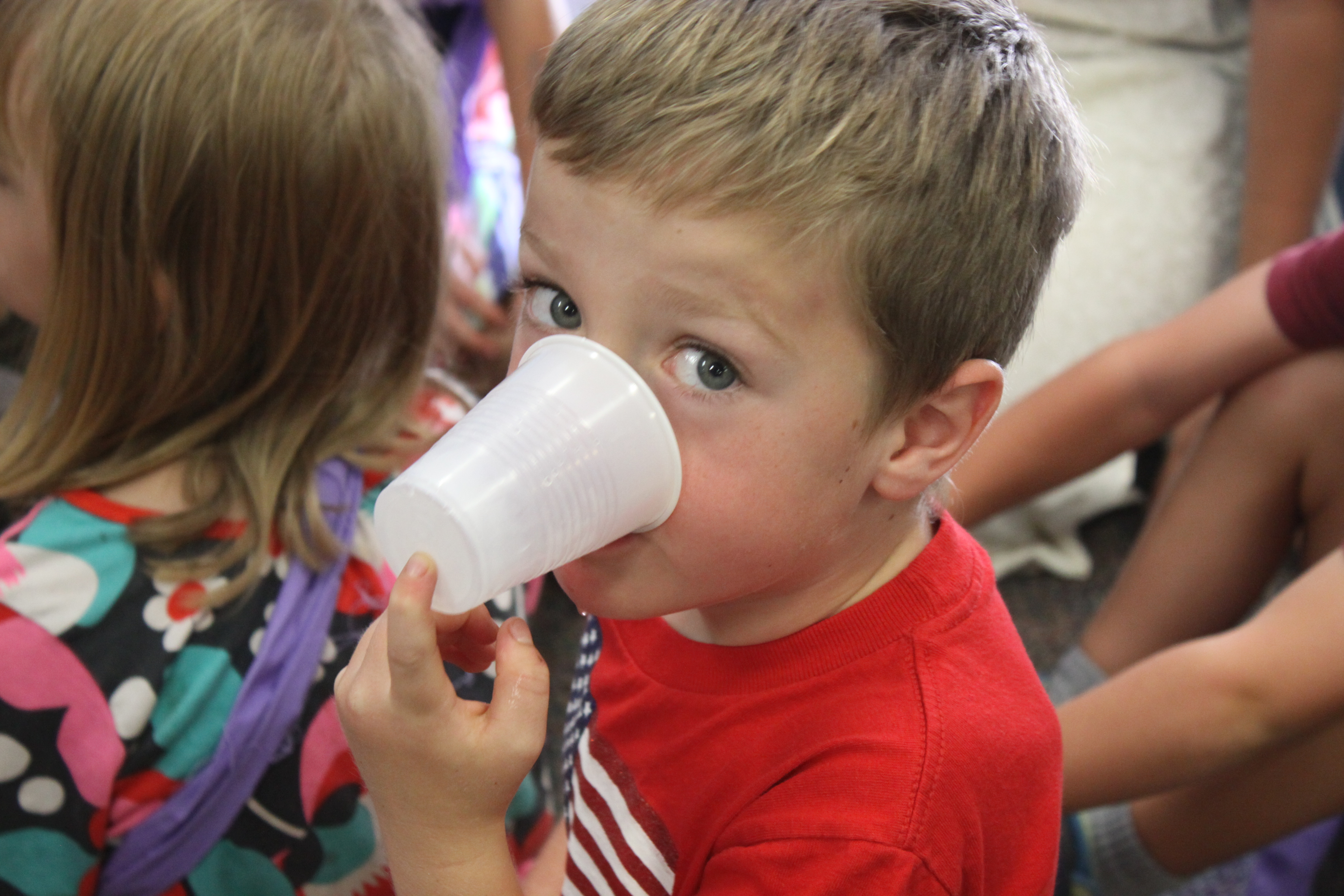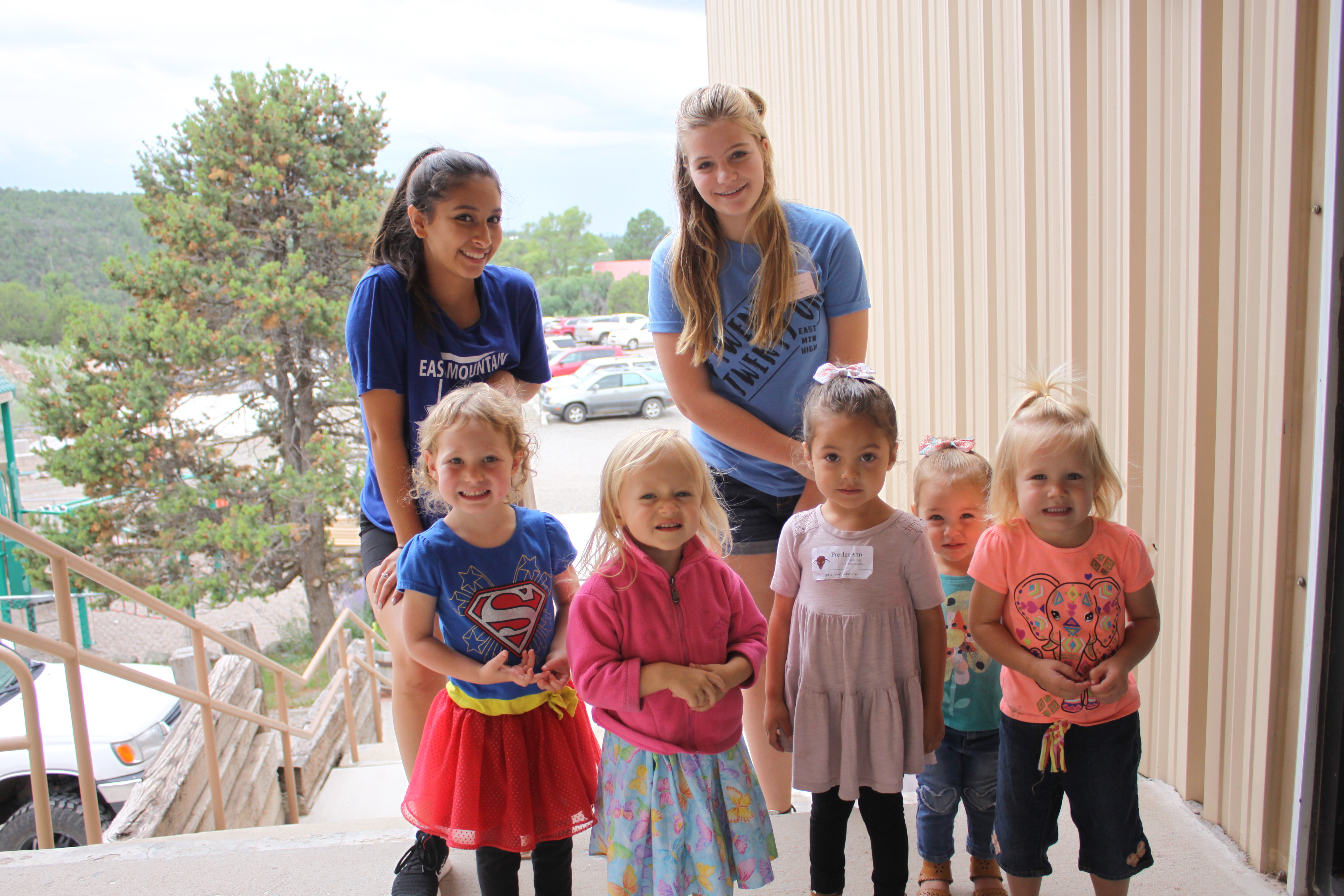 In John 6, Jesus gives us a beautiful sign of His provision for His people. After crossing the Sea of Galilee, Jesus communes with his disciples and knows that He is being followed by a mass of people. It was Passover time and the feast was at hand. His disciples were gathering together what denarii and food was available only to seemingly come up short. Short of what? Short of what their own expectations were for what they needed to provide for the large number of people that had followed them. After the Lord tested his disciples, He took the loaves and fish, gave thanks and distributed it to all 5,000. Not only was there enough, there were plenty of leftovers after everyone was full.

What does this "sign" have to do with VBS? Everything!
I have seen firsthand that the Lord is more than enough.
Not just in the tangible amount of cucumbers or graham crackers He provides. There has never been a day at VBS where there hasn't been enough food. He is more than enough in the process of week-long service. Caring for, teaching, guiding and supporting 100 + kids is exhausting and after Day One of VBS most volunteers will admit, it's tiring!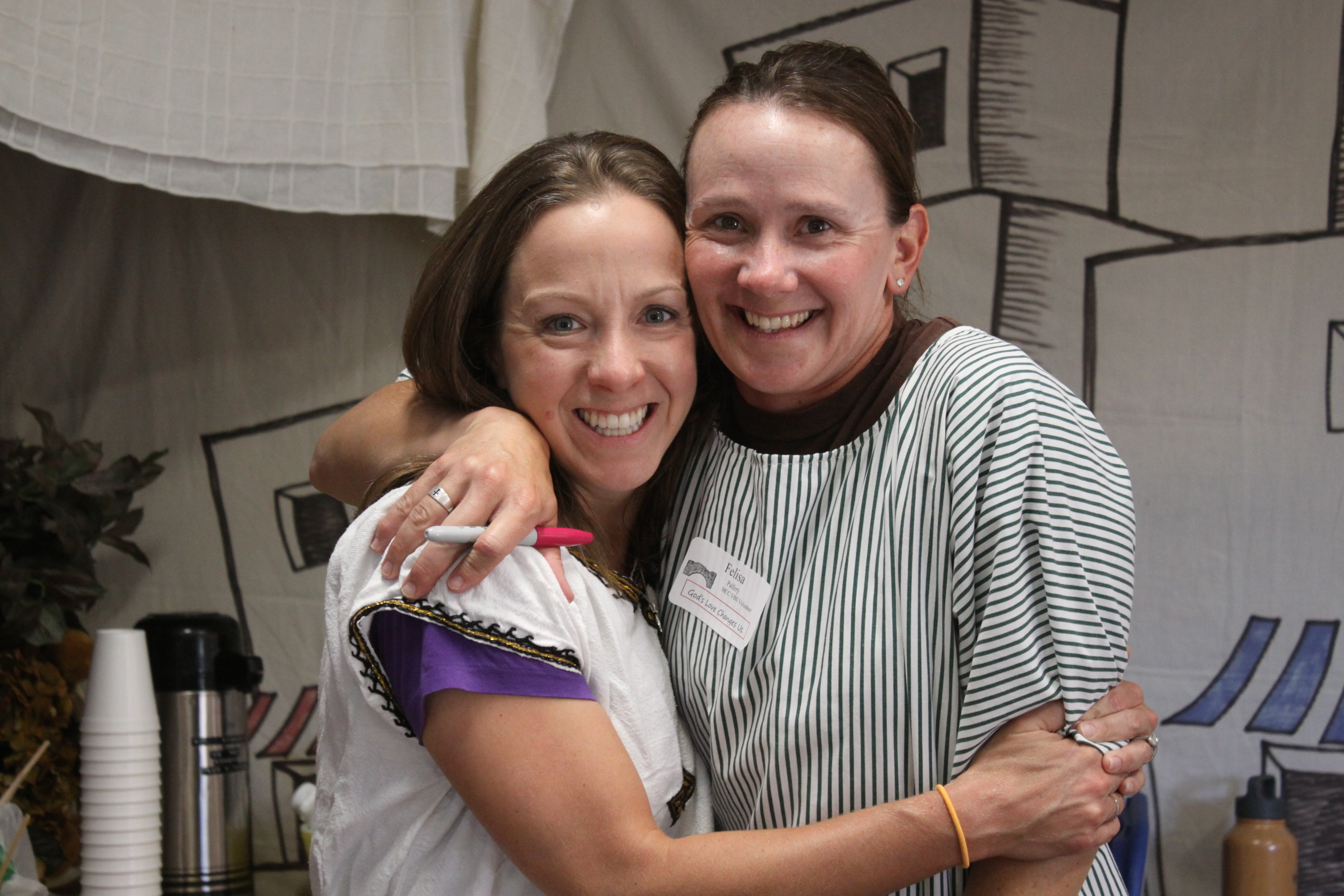 Is Christ more than enough in our tiredness & weakness? Absolutely!
Is He more than enough in our times of doubt or unbelief? Unquestioningly, yes!
In our weakness, He is made strong. The "signs" of His deep and abiding love for us shine through the ministry of VBS.
Are you holding back on jumping into the VBS ministry because of doubt or unbelief? Are you scared that you are ill-equipped to serve around kids? Have you thought, "I can't do that because I'm not good with kids?" I have. It's only by His strength and power that we are enabled and empowered to do anything. He is Jehovah. He provides everything that we will need.
Will you join me and all of the many volunteers on this "sign" journey? You won't be disappointed.
Announcements:
The Military Bible Stick is designed specifically to bring God's Word to men and women deployed in the U.S. Military. It's a small digital player pre-loaded with the New Testament and Psalms specifically selected for our troops. If you would like to support this opportunity beyond your regular giving, make a separate check to MCC, with "Military Bible Stick" in the memo. Contact Chris Willadsen for more information.
We have a terrific opportunity to spread God's love and his Word to the international students attending UNM. MCC has been working with ISI for many years helping international students as they arrive in town for the new academic year.
Volunteers are needed in several capacities:
Picking students up at airport, temporary homestays, or helping with apartment hunting
Help at welcome center
Furniture movers, pickup and distribution
Prepare dish for volunteer/student lunches (sign-up sheets will be in the foyer)
These activities will run July 31-August 17, pick the times that work best for you. There are also opportunities that span the entire school year as well:
Assist with English program
Student friendship partners (meet monthly with student)
Please contact Vince Tidwell or Stan Schug for
more information or to get involved.
The door is open to share the Gospel in our public schools! Come and be a part of Bible Club! The trainings are from 9:00 a.m. - 3:00 p.m. either
August 4th at Mountain Valley Church
in Edgewood
or
August 11th at Monterey Baptist in Albuquerque.
Contact Gail Salazar at 980-6890 or email at
sonfollower@reagan.com to RSVP.
Luke Feldner and Vince Tidwell are introducing an adult fellowship group focused on studying and discussing Systematic Theology. The planned curriculum includes ten introductory lessons on defining and categorizing theology, Christian epistemology, defining "essentials" vs "non-essentials", and the historical sources and norms of Christian belief. The goal of this new small group will be to hold each other accountable for obeying Christ's command to love the Lord with all of our heart, soul, mind, and strength. Contact the office at mccn14@gmail.com if you are interested.