VBS - A "Sign" of the Times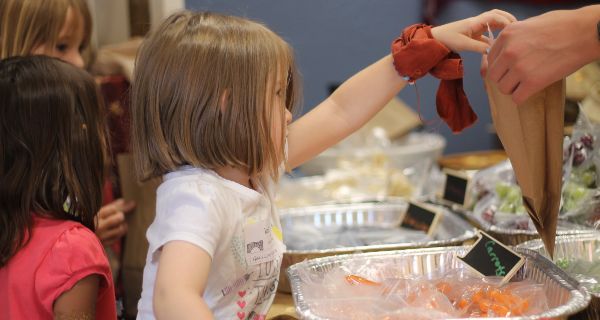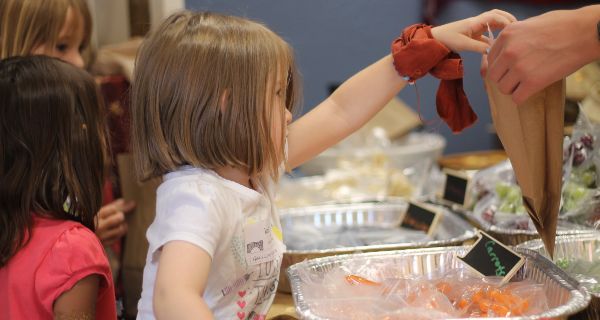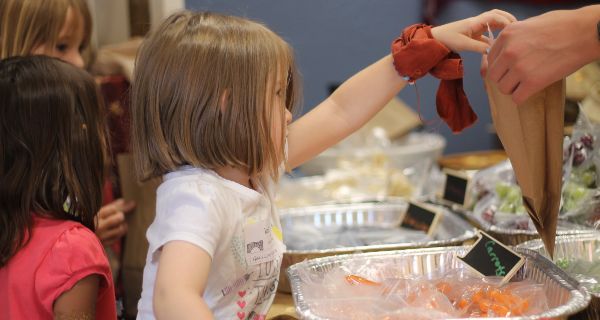 Volunteering to serve at VBS has been a privilege and an honor.
As I've served snacks, encouraged participants and volunteers, and prayed over kiddos I've seen the Lord at work in and through this outreach ministry again and again.
People often ask me how we feed so many kids when we don't actually know how many kids we will serve. That question has been a sweet catalyst for reflecting on the "signs" that the Lord gives in the process of this ministry.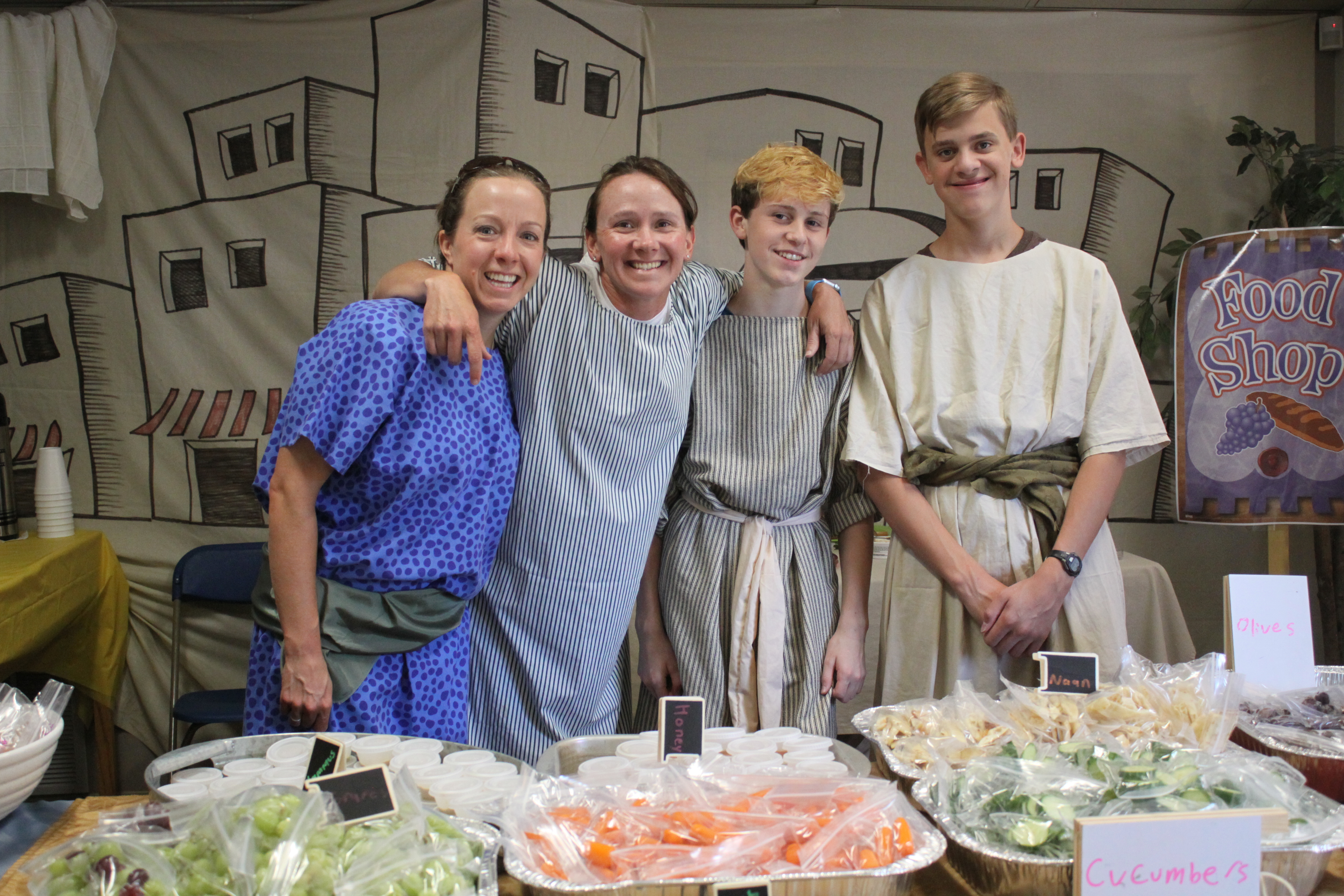 When VBS prep time comes, I often find myself struggling with the planning & preparation phases because they are time consuming and complicated. My initial calculations are often marred by doubt & fear. Will there be enough cucumbers on Tuesday? Will we have enough graham crackers on Friday?
Year after year, the Lord has shown me that not only does He provide enough. He provides MORE than enough.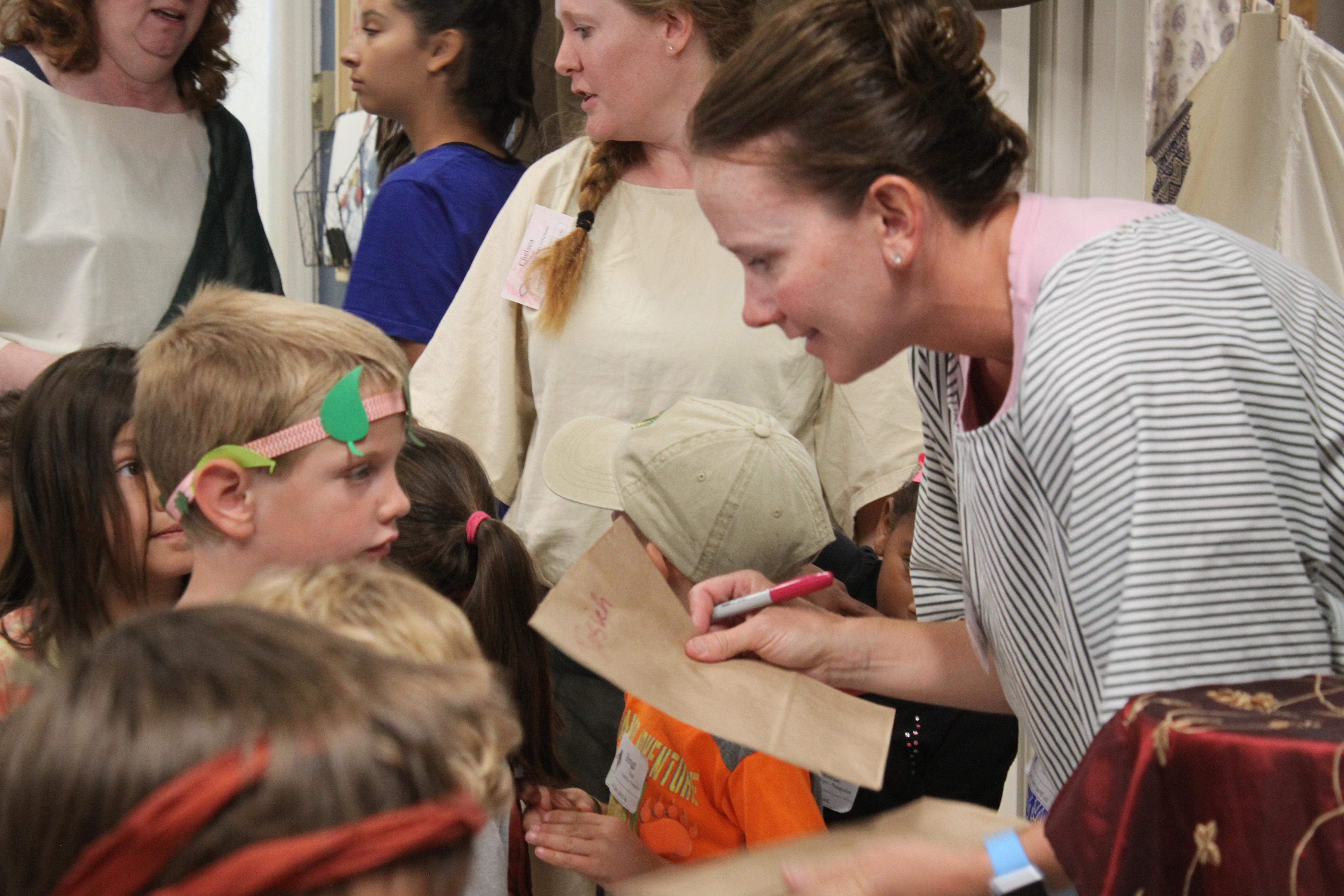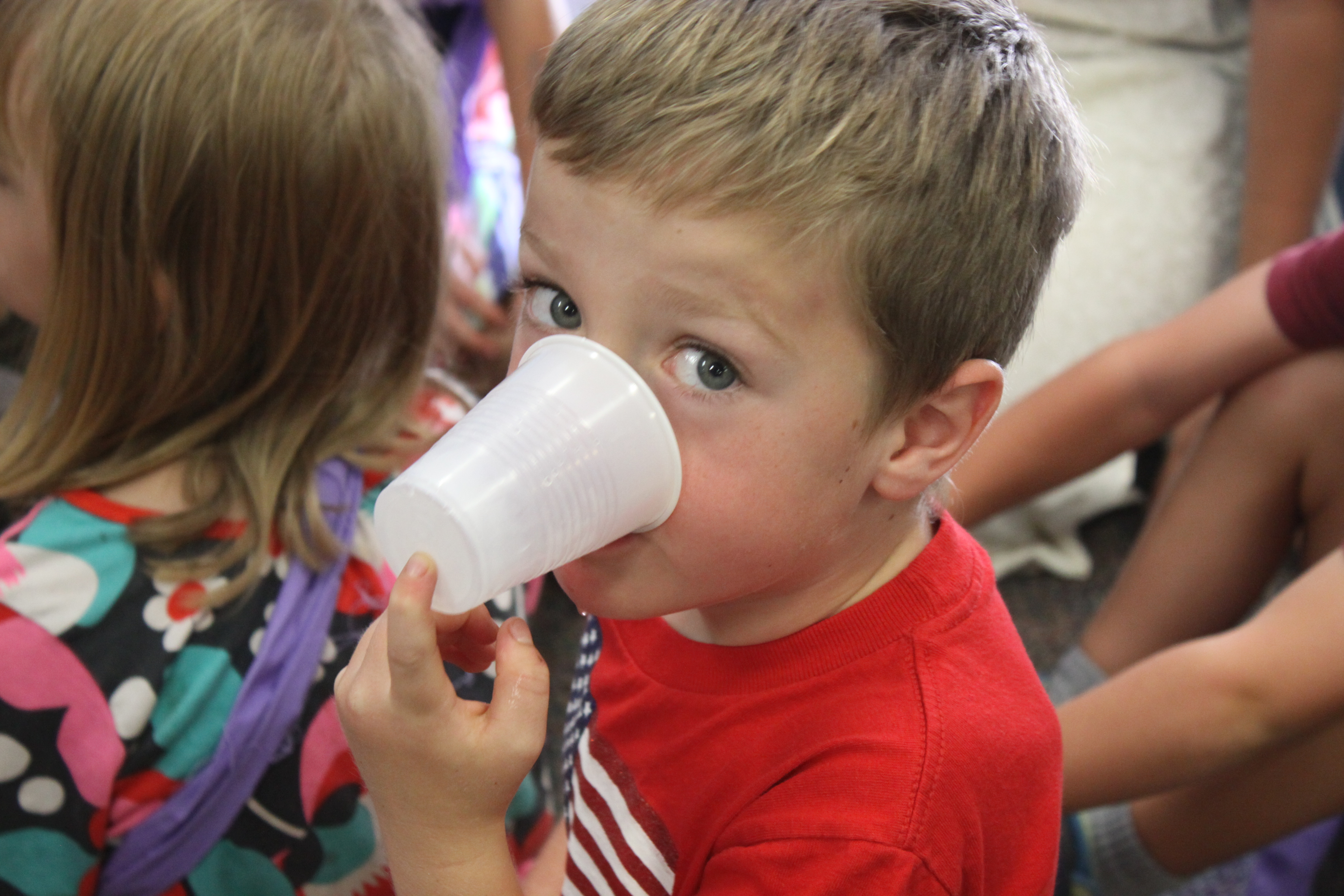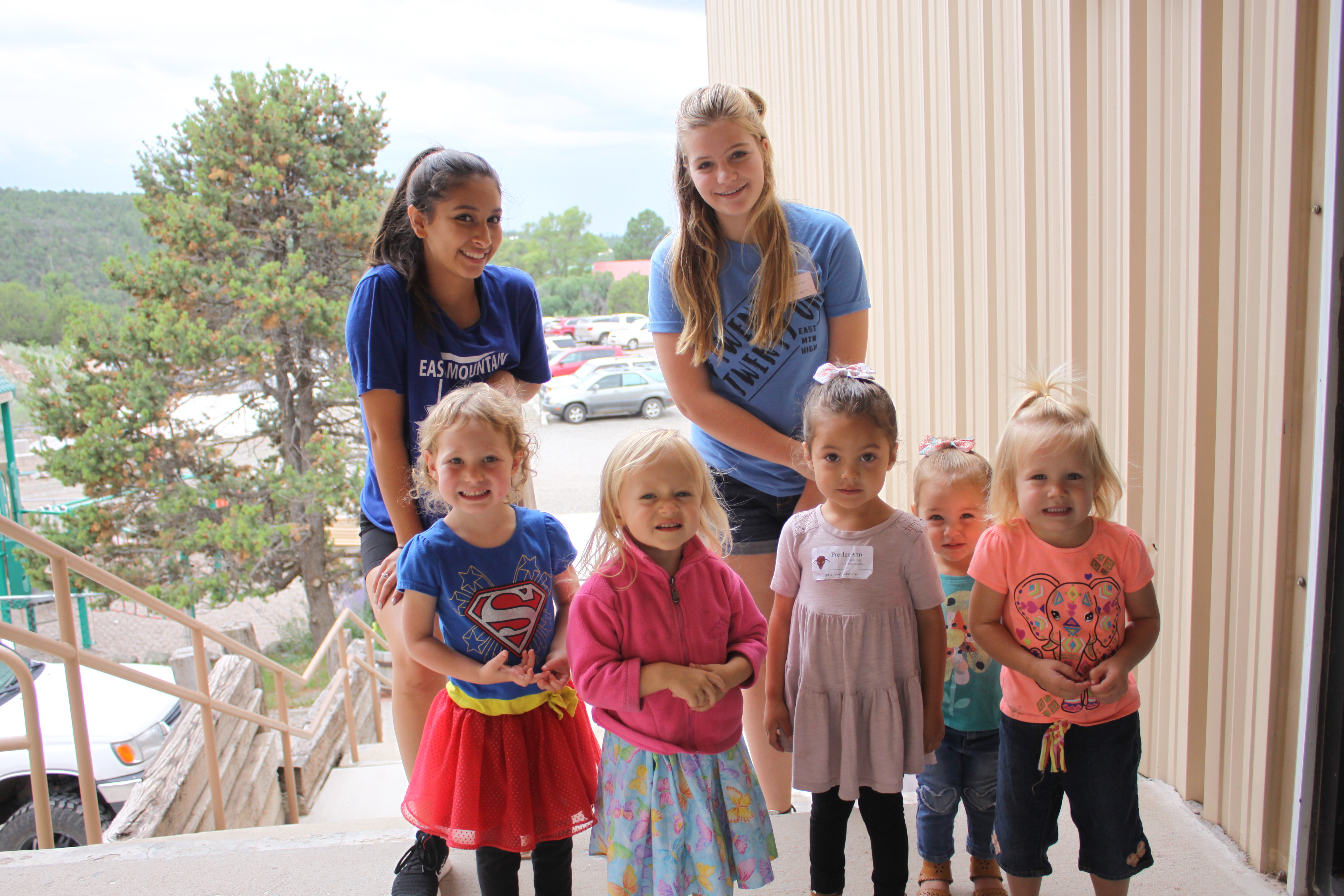 In John 6, Jesus gives us a beautiful sign of His provision for His people. After crossing the Sea of Galilee, Jesus communes with his disciples and knows that He is being followed by a mass of people. It was Passover time and the feast was at hand. His disciples were gathering together what denarii and food was available only to seemingly come up short. Short of what? Short of what their own expectations were for what they needed to provide for the large number of people that had followed them. After the Lord tested his disciples, He took the loaves and fish, gave thanks and distributed it to all 5,000. Not only was there enough, there were plenty of leftovers after everyone was full.

What does this "sign" have to do with VBS? Everything!
I have seen firsthand that the Lord is more than enough.
Not just in the tangible amount of cucumbers or graham crackers He provides. There has never been a day at VBS where there hasn't been enough food. He is more than enough in the process of week-long service. Caring for, teaching, guiding and supporting 100 + kids is exhausting and after Day One of VBS most volunteers will admit, it's tiring!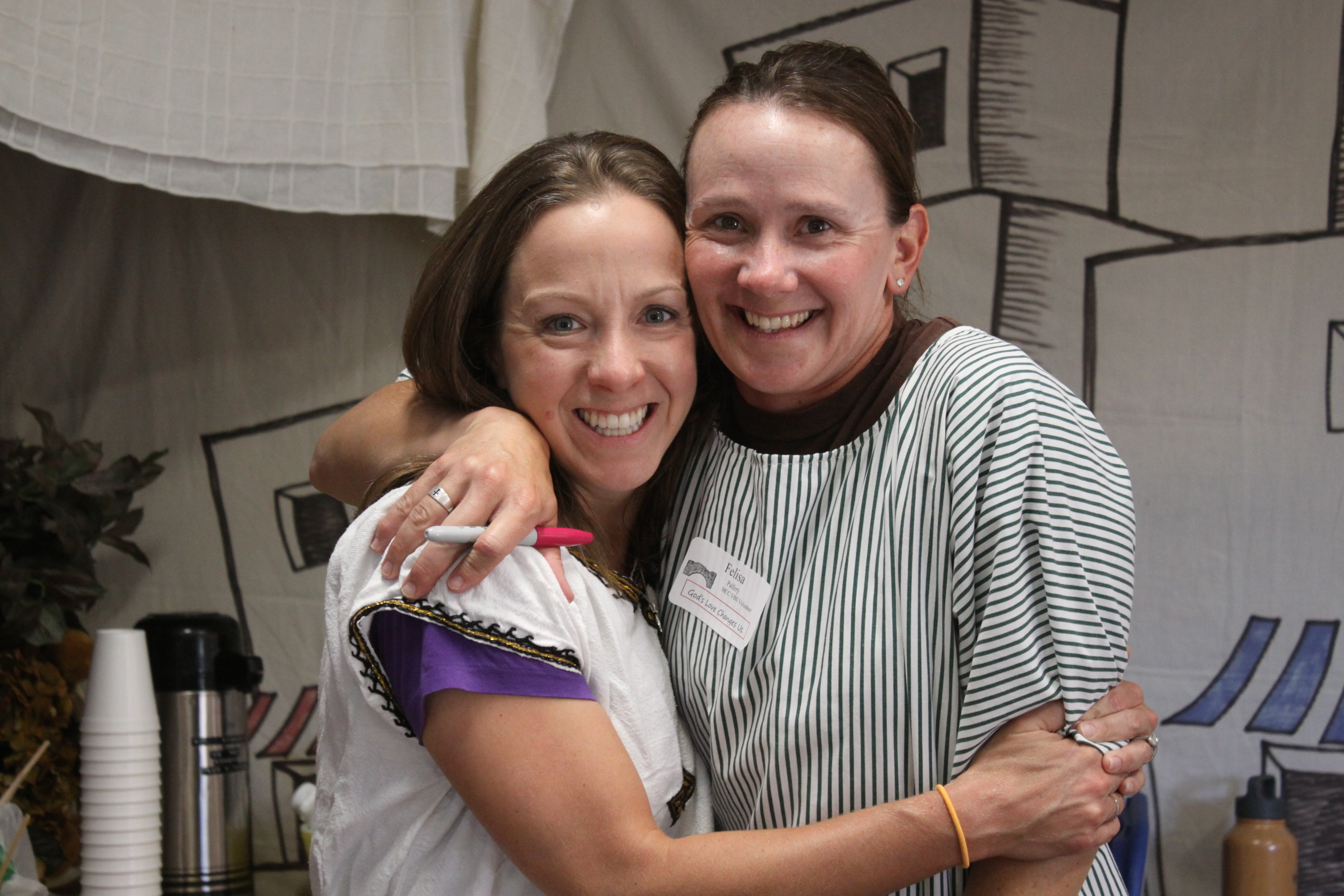 Is Christ more than enough in our tiredness & weakness? Absolutely!
Is He more than enough in our times of doubt or unbelief? Unquestioningly, yes!
In our weakness, He is made strong. The "signs" of His deep and abiding love for us shine through the ministry of VBS.
Are you holding back on jumping into the VBS ministry because of doubt or unbelief? Are you scared that you are ill-equipped to serve around kids? Have you thought, "I can't do that because I'm not good with kids?" I have. It's only by His strength and power that we are enabled and empowered to do anything. He is Jehovah. He provides everything that we will need.
Will you join me and all of the many volunteers on this "sign" journey? You won't be disappointed.
Announcements:
The One to One Soul Care Conference will be held at MCC November 9-10. Are you interested in biblical counseling? Do you feel you want some training on how to walk with a brother or sister in their dark seasons? Please join us! Click here to register at or contact Elizabeth for more information.
Please note - the Sponsorship Training for the Wood Ministry will be rescheduled for a later date. Please contact Don & Ann Moore with questions.
Pull out your mixers and aprons! SHINE is looking for people who can donate cakes, or other desserts, for A. Montoya's Fall Festival! Cakes can be dropped off at the church foyer Friday, October 26 between 9:00 am - 3:00 pm. Questions? Click here to sign up to bring a cake!
MCC is gearing up for the Samaritan's Purse Operation Christmas Child Shoebox drive! The mission of OCC is to demonstrate God's love in a tangible way to children in need around the world, and together with the local church worldwide, to share the Good News of Jesus Christ. Last year MCC collected 230 shoe boxes to be gifted to children around the world! Boxes will be available this Sunday, October 21st, in the foyer and the final drop-off date is November 11th! It is a great time to start gathering items to bless children around the world!

Shine also has a unique food pantry at A. Montoya! Kids often go to bed without dinner, come to school too late for breakfast, and aren't sure if there will be dinner that night. We have been asked to create a small food pantry at the school that would contain items like tuna packets, apples, macaroni and cheese, Ensure or Boost, peanut butter crackers, nuts, and the like. The children could keep these items in their backpacks so that they would always have something to keep them going. We are working on putting together a list of items, including gluten-free ones, that we would like to stock the pantry with. Please pray about whether you would like to donate items or money to help keep the pantry stocked year-round!