VBS - A "Sign" of the Times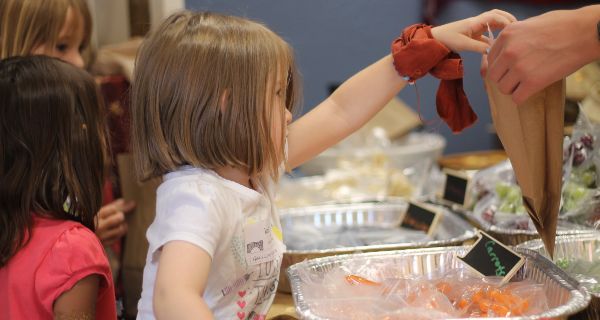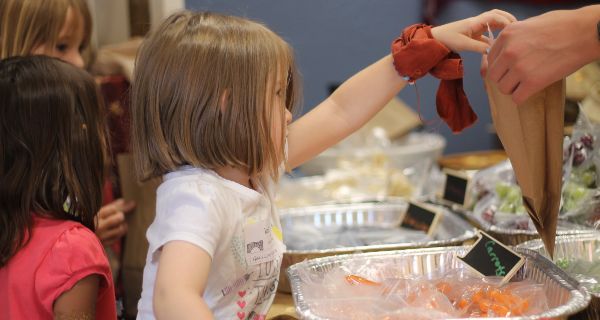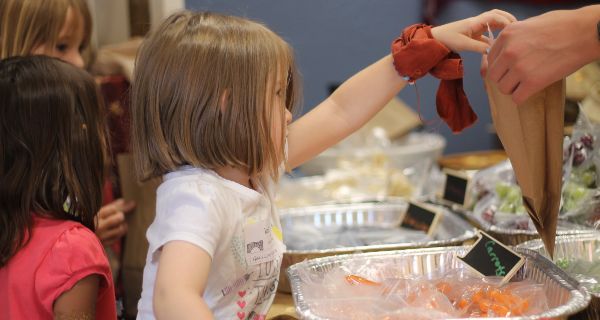 Volunteering to serve at VBS has been a privilege and an honor.
As I've served snacks, encouraged participants and volunteers, and prayed over kiddos I've seen the Lord at work in and through this outreach ministry again and again.
People often ask me how we feed so many kids when we don't actually know how many kids we will serve. That question has been a sweet catalyst for reflecting on the "signs" that the Lord gives in the process of this ministry.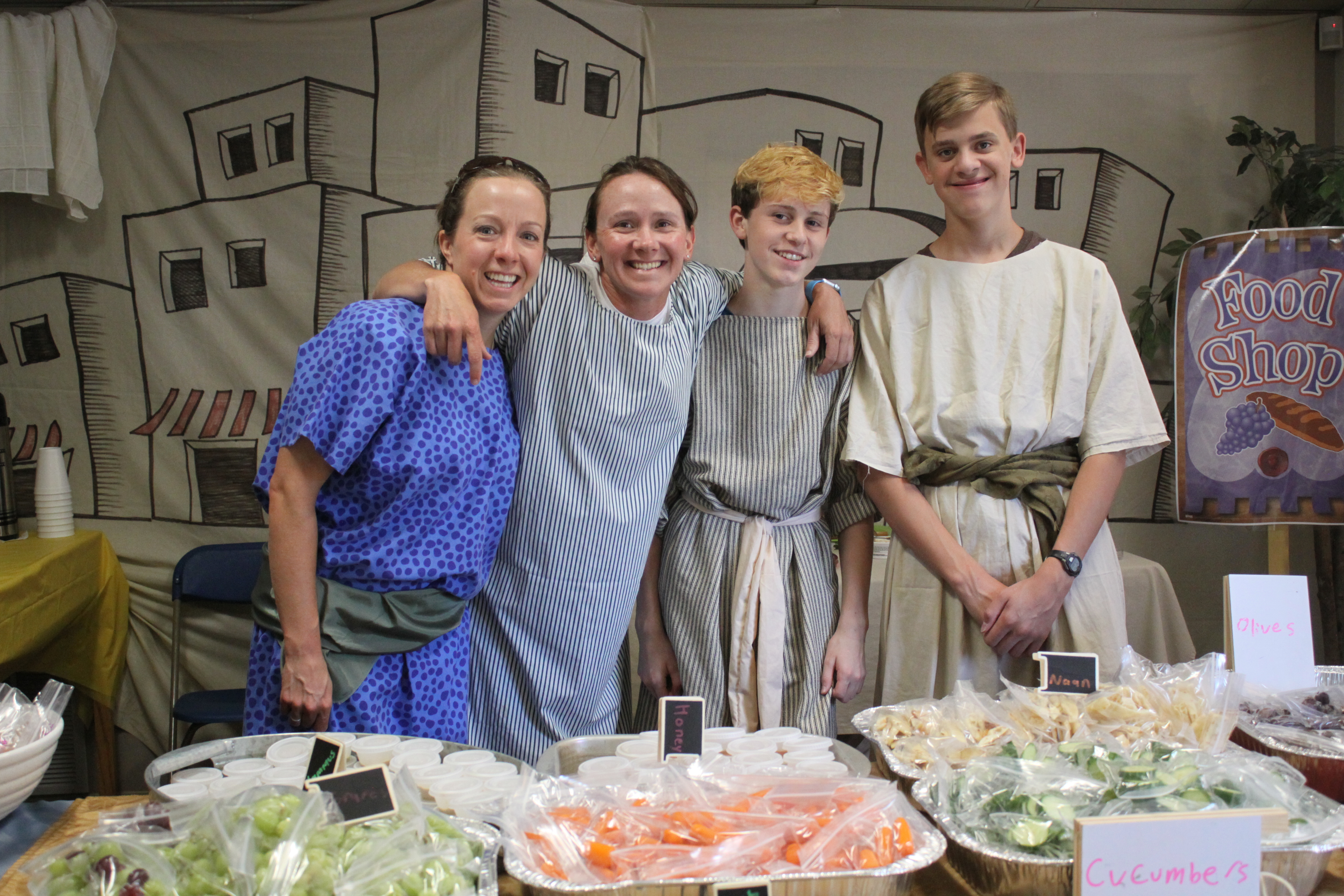 When VBS prep time comes, I often find myself struggling with the planning & preparation phases because they are time consuming and complicated. My initial calculations are often marred by doubt & fear. Will there be enough cucumbers on Tuesday? Will we have enough graham crackers on Friday?
Year after year, the Lord has shown me that not only does He provide enough. He provides MORE than enough.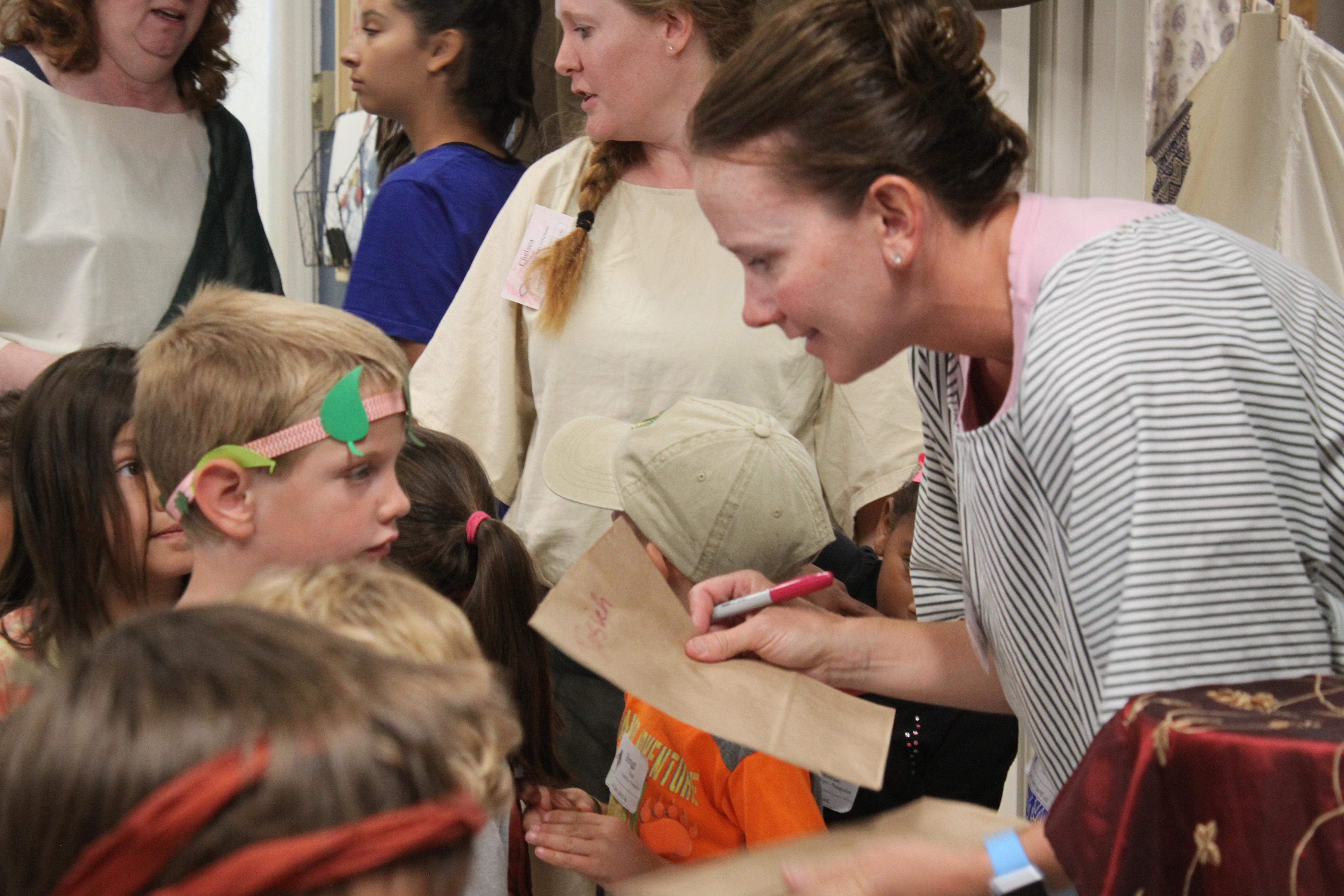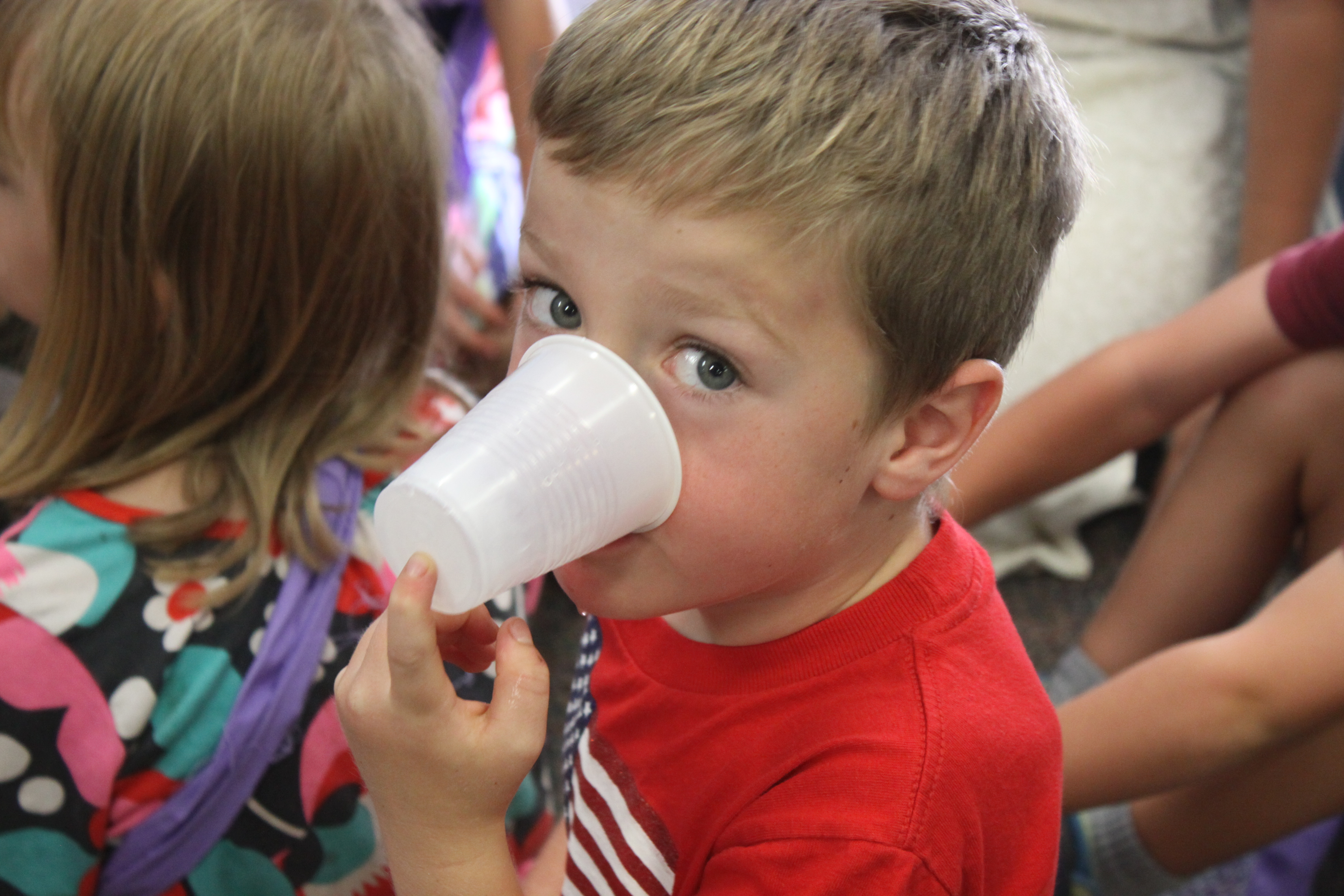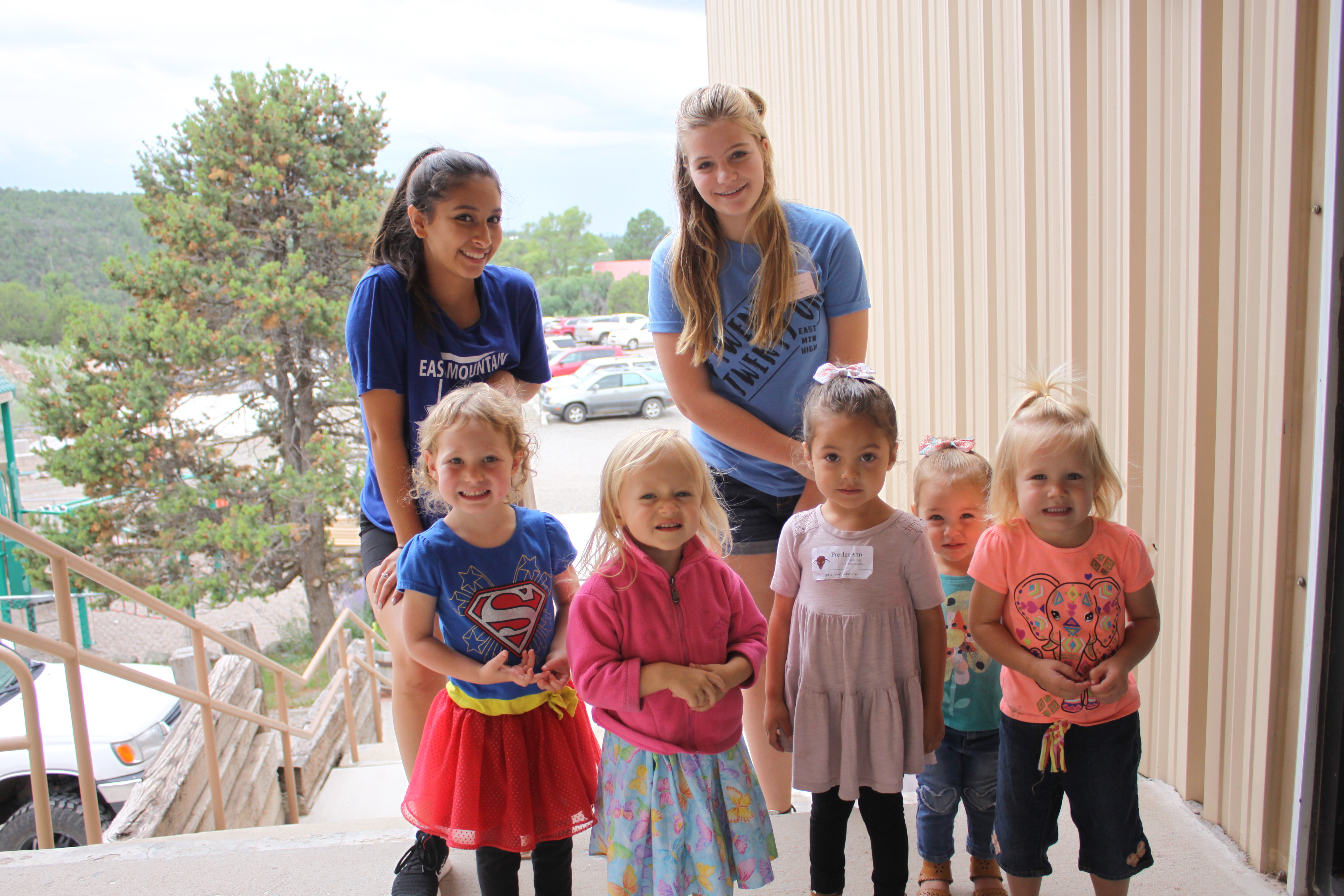 In John 6, Jesus gives us a beautiful sign of His provision for His people. After crossing the Sea of Galilee, Jesus communes with his disciples and knows that He is being followed by a mass of people. It was Passover time and the feast was at hand. His disciples were gathering together what denarii and food was available only to seemingly come up short. Short of what? Short of what their own expectations were for what they needed to provide for the large number of people that had followed them. After the Lord tested his disciples, He took the loaves and fish, gave thanks and distributed it to all 5,000. Not only was there enough, there were plenty of leftovers after everyone was full.

What does this "sign" have to do with VBS? Everything!
I have seen firsthand that the Lord is more than enough.
Not just in the tangible amount of cucumbers or graham crackers He provides. There has never been a day at VBS where there hasn't been enough food. He is more than enough in the process of week-long service. Caring for, teaching, guiding and supporting 100 + kids is exhausting and after Day One of VBS most volunteers will admit, it's tiring!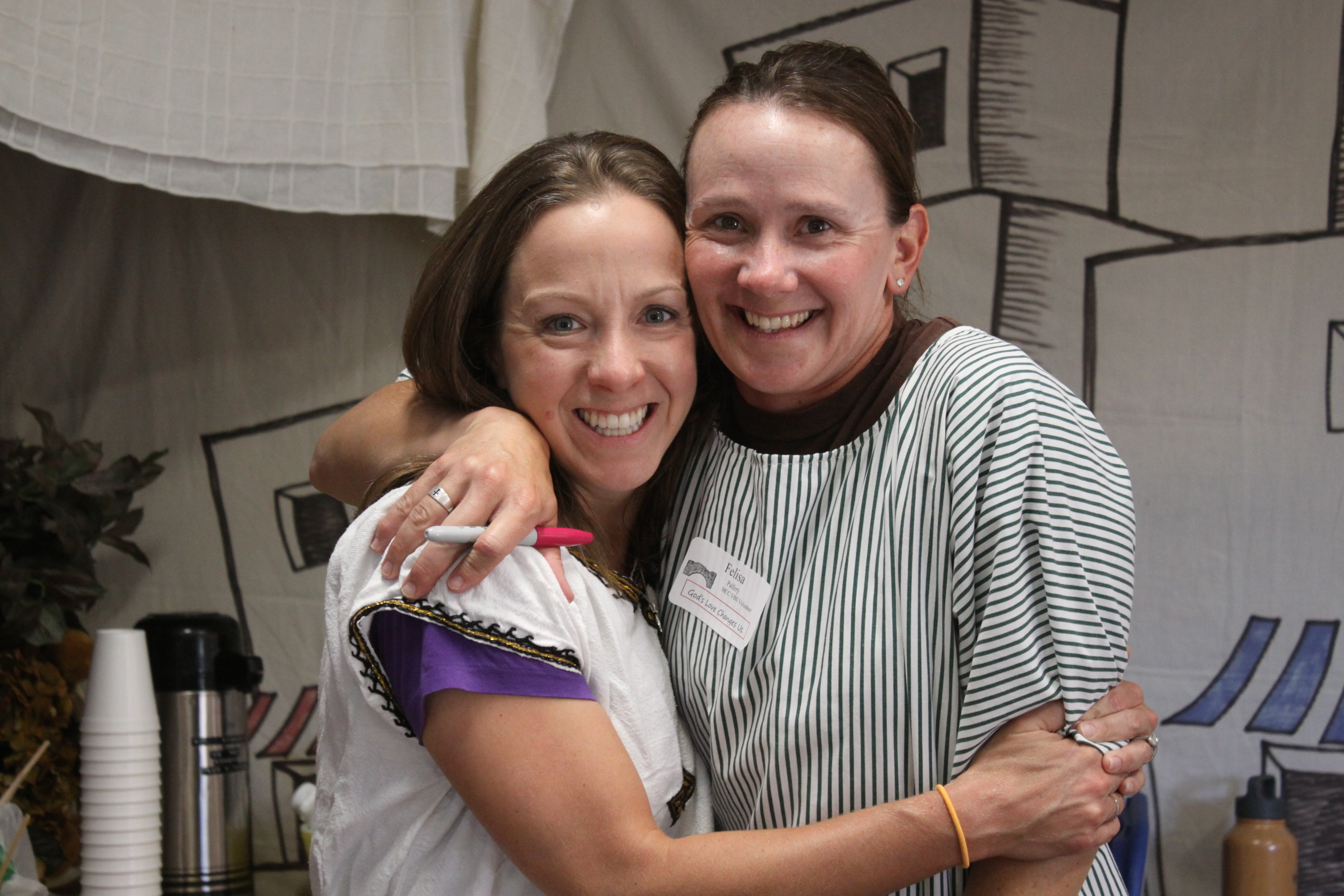 Is Christ more than enough in our tiredness & weakness? Absolutely!
Is He more than enough in our times of doubt or unbelief? Unquestioningly, yes!
In our weakness, He is made strong. The "signs" of His deep and abiding love for us shine through the ministry of VBS.
Are you holding back on jumping into the VBS ministry because of doubt or unbelief? Are you scared that you are ill-equipped to serve around kids? Have you thought, "I can't do that because I'm not good with kids?" I have. It's only by His strength and power that we are enabled and empowered to do anything. He is Jehovah. He provides everything that we will need.
Will you join me and all of the many volunteers on this "sign" journey? You won't be disappointed.
0 comments
Announcements:
On Sundays, we have three options for Worship & Praise! Please join us:
Outdoors at 8:30 & Indoors 10:30am

Via live-stream at 10:30am on Facebook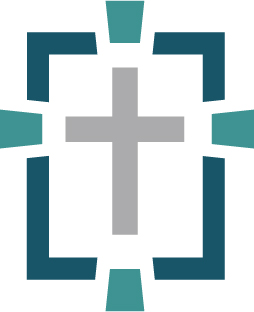 Please read the Guidelines for Gathering to Worship Together at MCC in its entirety so that you know what to expect when you come to our outdoor service. This will help you and those around you navigate a very new situation, hopefully in a way that is as seamless as possible. We believe that our unity will be expressed and strengthened as we serve one another in Christ this week so join us in extending grace to each other, amid our differing perspectives, and different views about how to live in this time.
"... submit to one another out of reverence for Christ."
Eph. 5:21
"Outdo one another in showing honor."
Rom. 12:10
"By this all men will know that you are My disciples,
if you have love for one another."
Jn. 13:35
Please know that we are making every effort for this gathering to be in full compliance with the protocols given by authorities. No single plan for our meeting will ever be the perfect solution in any one person's eyes. We will all be making compromises. But as we defer to these guidelines set up by our elders and leadership, we will be serving our fellow believers, honoring Christ as best we can, and providing for a beautiful expression of worship to happen together.
Please stay home if any of the following apply to you:
You are immunocompromised.

You are feeling ill (running a fever, coughing, or showing other signs of sickness)
Please don't put yourself or others at risk. Thank you for staying home and staying safe, because we love you!
---