VBS - A "Sign" of the Times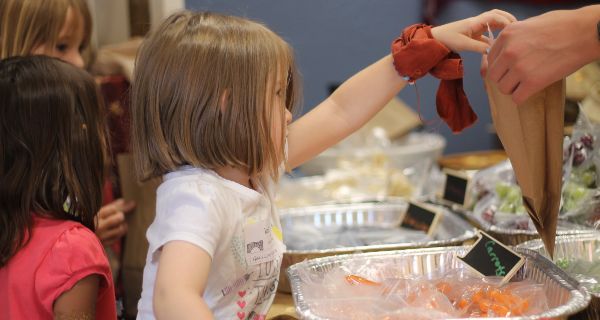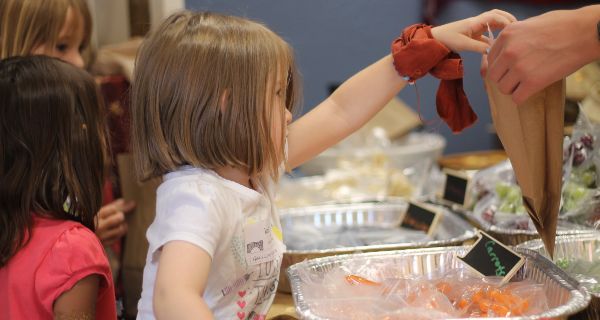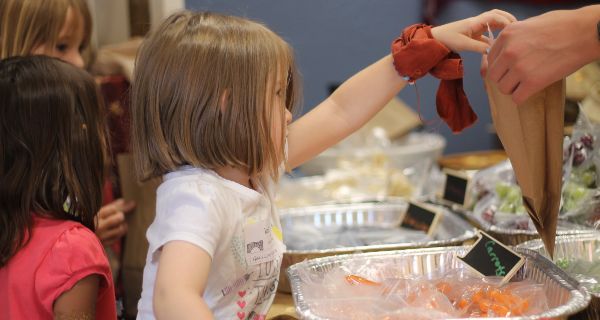 Volunteering to serve at VBS has been a privilege and an honor.
As I've served snacks, encouraged participants and volunteers, and prayed over kiddos I've seen the Lord at work in and through this outreach ministry again and again.
People often ask me how we feed so many kids when we don't actually know how many kids we will serve. That question has been a sweet catalyst for reflecting on the "signs" that the Lord gives in the process of this ministry.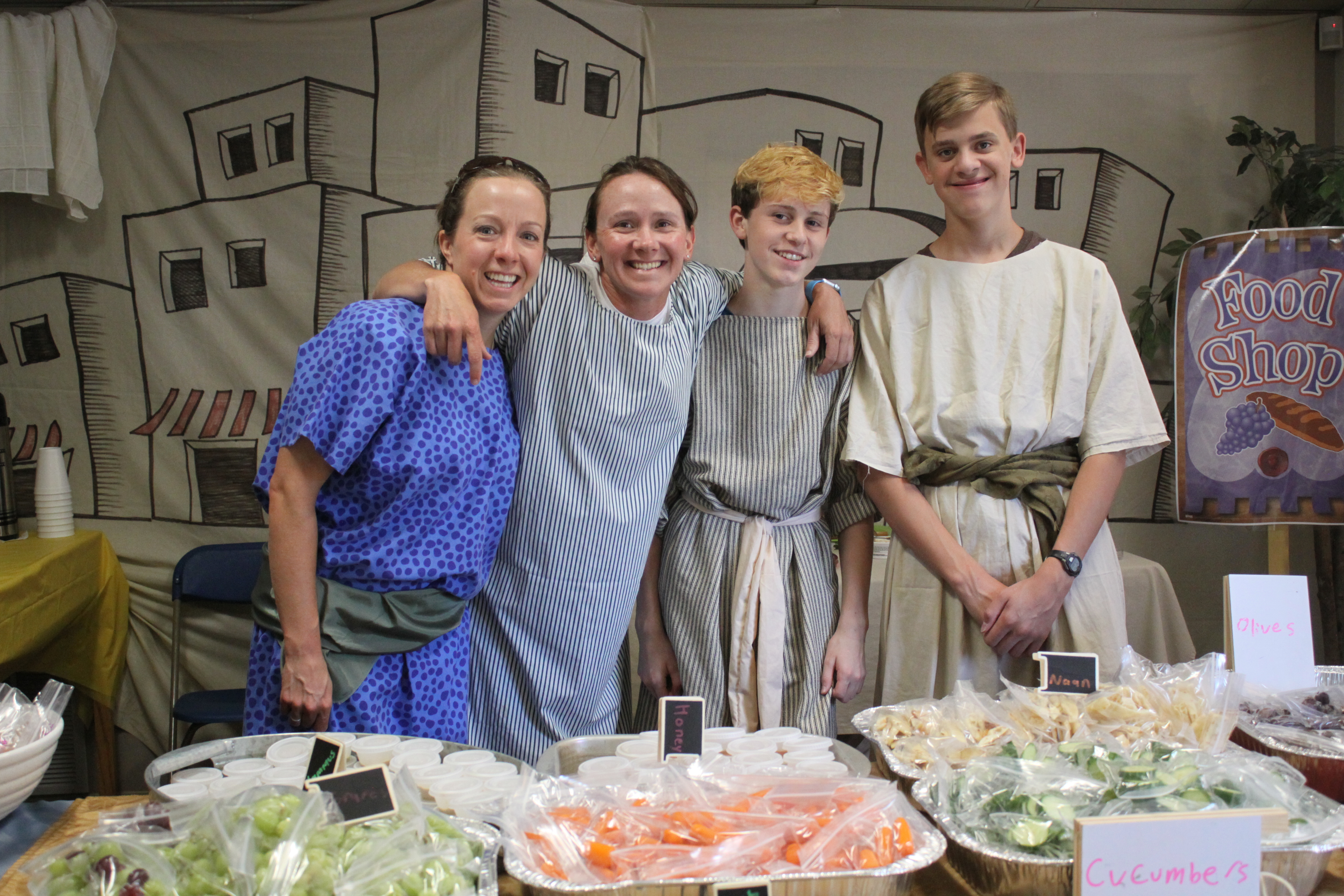 When VBS prep time comes, I often find myself struggling with the planning & preparation phases because they are time consuming and complicated. My initial calculations are often marred by doubt & fear. Will there be enough cucumbers on Tuesday? Will we have enough graham crackers on Friday?
Year after year, the Lord has shown me that not only does He provide enough. He provides MORE than enough.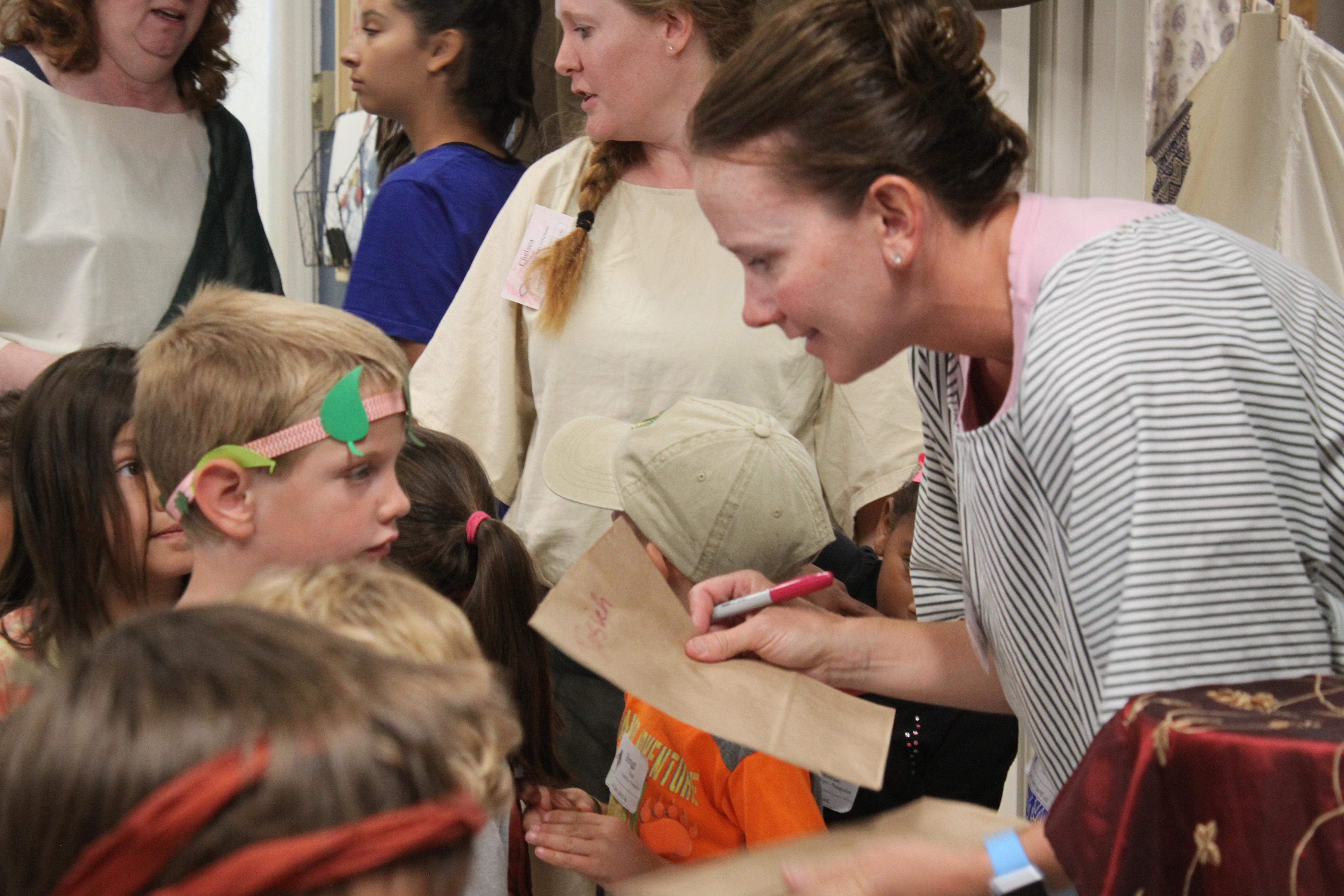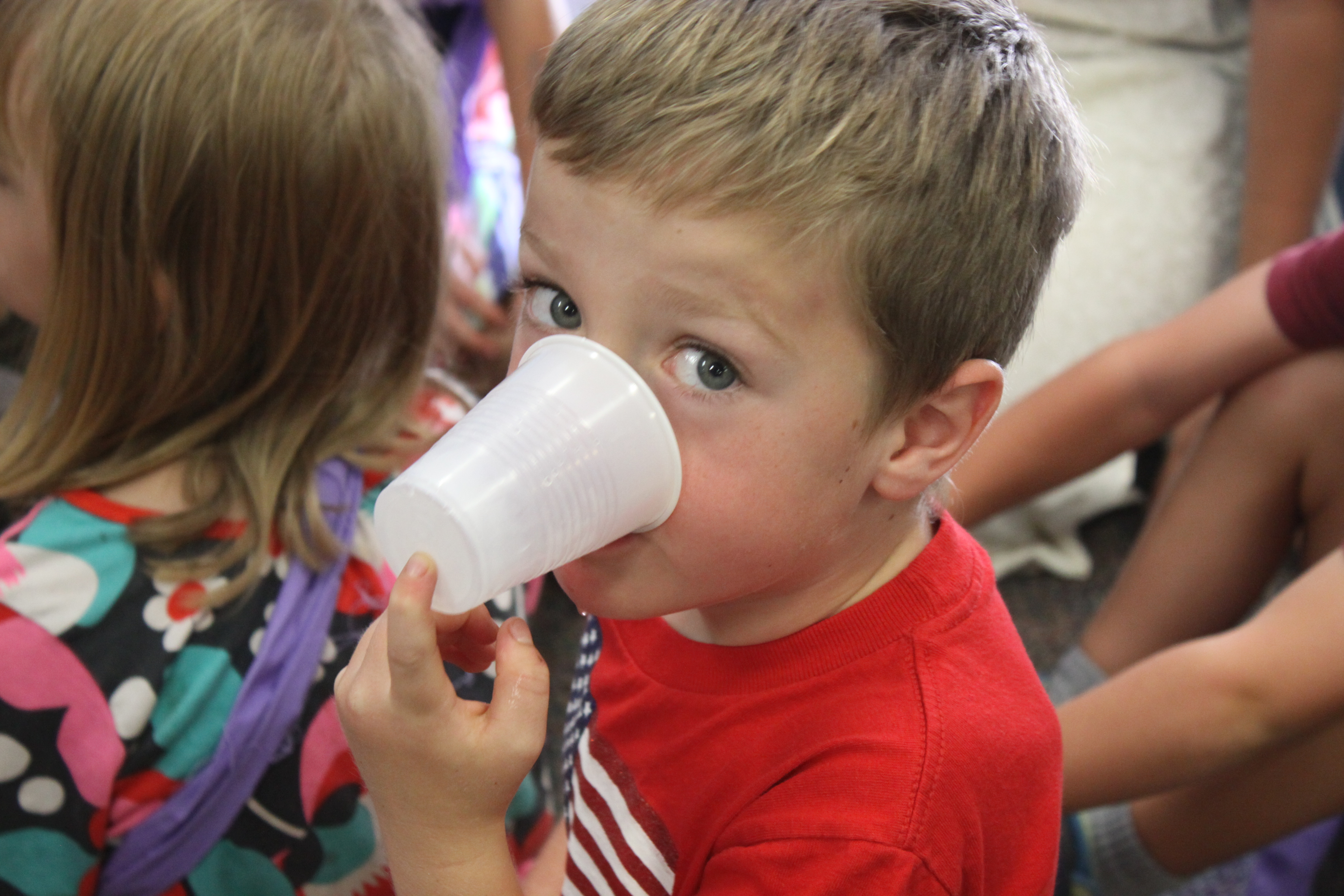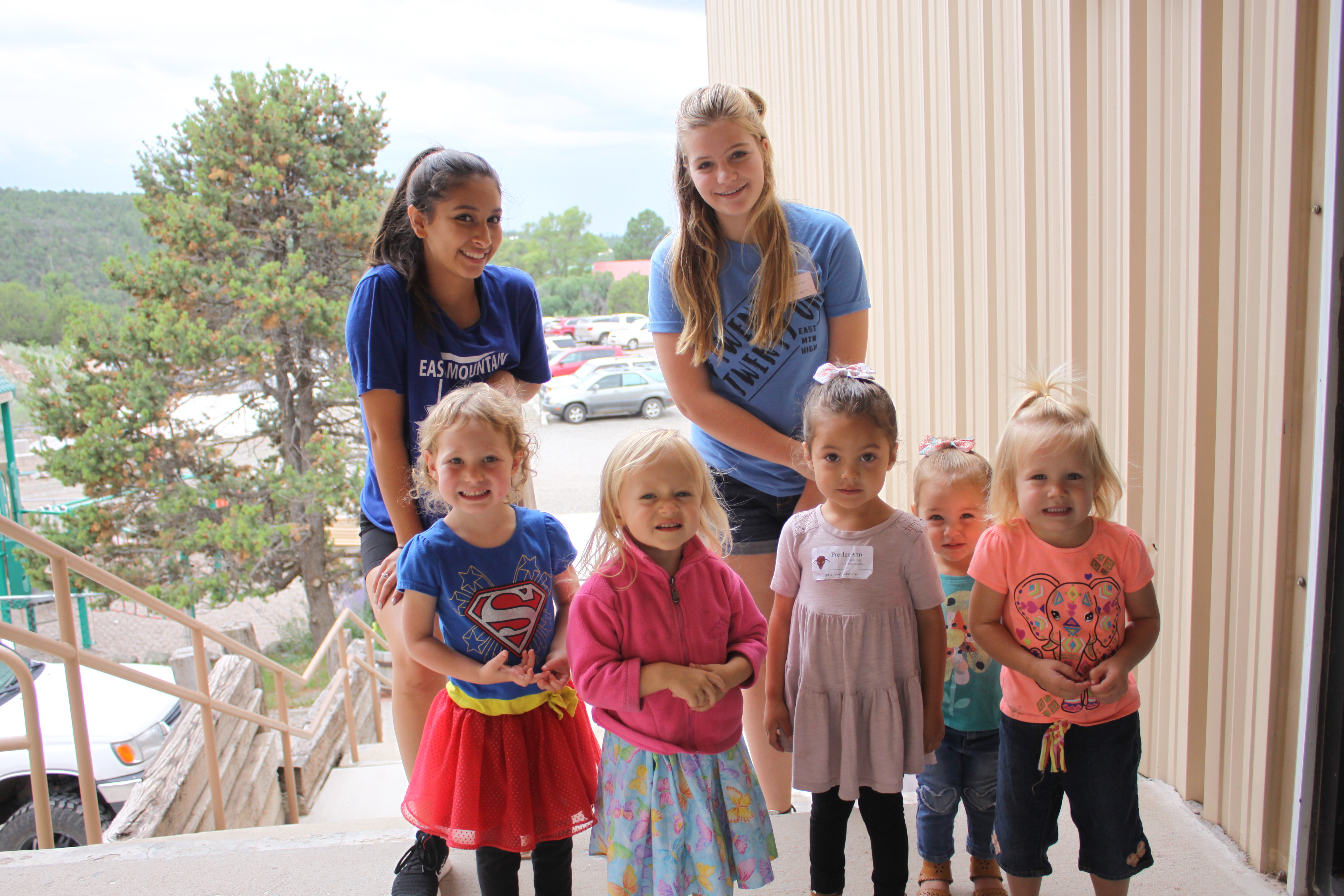 In John 6, Jesus gives us a beautiful sign of His provision for His people. After crossing the Sea of Galilee, Jesus communes with his disciples and knows that He is being followed by a mass of people. It was Passover time and the feast was at hand. His disciples were gathering together what denarii and food was available only to seemingly come up short. Short of what? Short of what their own expectations were for what they needed to provide for the large number of people that had followed them. After the Lord tested his disciples, He took the loaves and fish, gave thanks and distributed it to all 5,000. Not only was there enough, there were plenty of leftovers after everyone was full.

What does this "sign" have to do with VBS? Everything!
I have seen firsthand that the Lord is more than enough.
Not just in the tangible amount of cucumbers or graham crackers He provides. There has never been a day at VBS where there hasn't been enough food. He is more than enough in the process of week-long service. Caring for, teaching, guiding and supporting 100 + kids is exhausting and after Day One of VBS most volunteers will admit, it's tiring!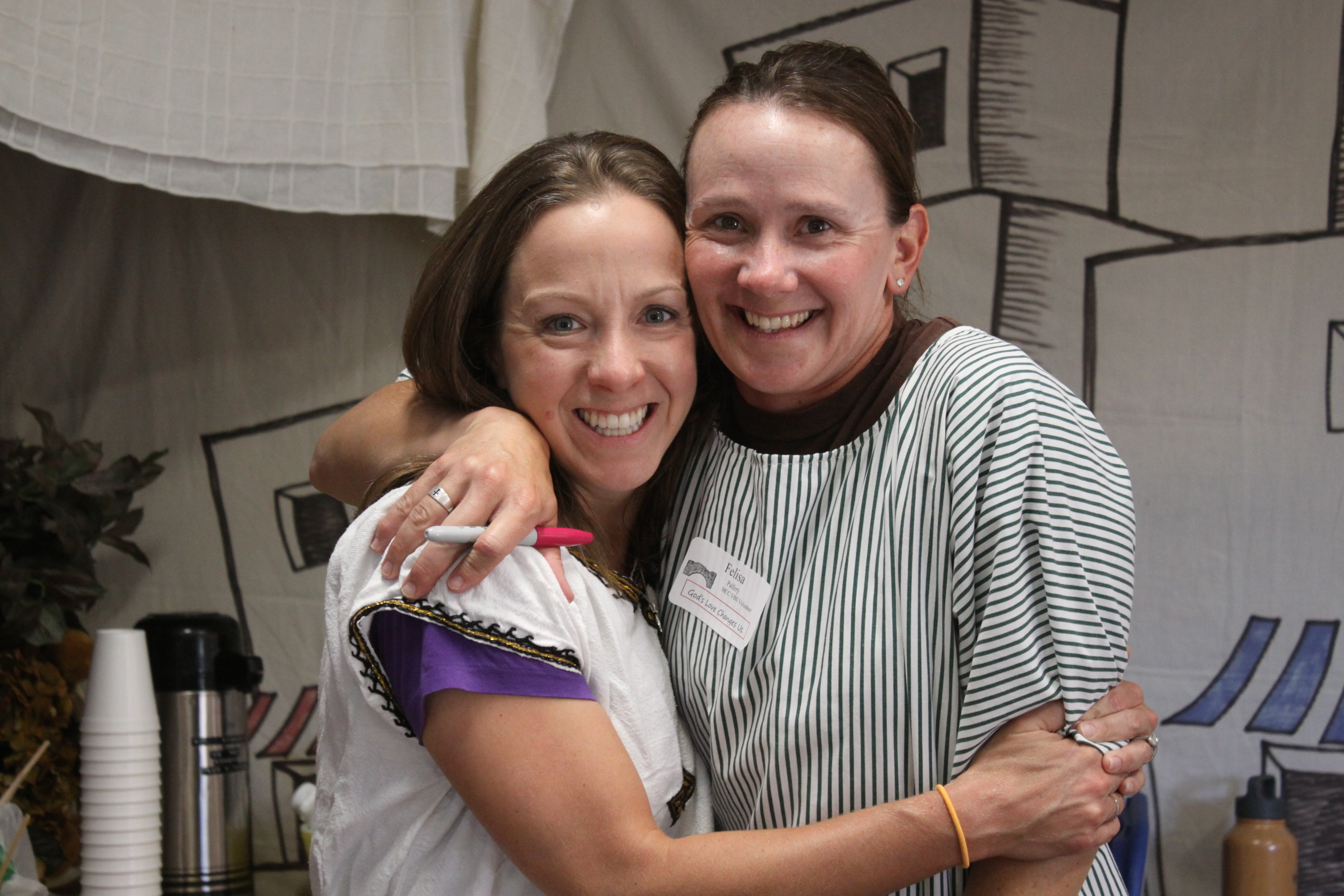 Is Christ more than enough in our tiredness & weakness? Absolutely!
Is He more than enough in our times of doubt or unbelief? Unquestioningly, yes!
In our weakness, He is made strong. The "signs" of His deep and abiding love for us shine through the ministry of VBS.
Are you holding back on jumping into the VBS ministry because of doubt or unbelief? Are you scared that you are ill-equipped to serve around kids? Have you thought, "I can't do that because I'm not good with kids?" I have. It's only by His strength and power that we are enabled and empowered to do anything. He is Jehovah. He provides everything that we will need.
Will you join me and all of the many volunteers on this "sign" journey? You won't be disappointed.
0 comments
Announcements:
MCC Elders and Connectors are hosting a Starting Point Lunch this Sunday, January 12 after second service in the Fellowship Hall. The luncheon is a great way to learn more about MCC, ask questions and meet new people! No RSVP needed. Contact Sarah with questions.
It's time for The CareNet Baby Bottle drive! Please take a bottle off the table in the foyer, fill it with your spare change or cash, and return it to the table by January 19! Contact Joann Tallant with any questions.
The MCC Missions Team is hosting "Missions in Focus" Tuesday, January 21 and Wednesday, January 22 at MCC! It is a family-friendly, interactive event celebrating what God is doing locally and internationally! Enjoy a cultural meal, hear speakers active in local and foreign missions, and participate in activities for a chance to win prizes. Each night will be unique, educational and fun! Contact Emily Gray to RSVP or get involved!
The Women's Community Bible Study resumes Tuesday, January 14 at 6:30pm AND Wednesday, January 15 at 9:15am with Max Lucado's "Unshakable Hope" study. Childcare is available for the Wednesday morning study only. Contact Pam Cravens for Wednesday mornings or Sharon Albonico for Tuesday evenings.
Praying with others in community is rich! Join us any weekday morning for prayer at 6:00am in the Fellowship Hall. Contact Scott Walker for more info.
We are updating the church directory and will be taking new directory photos January 19 and 26 in the Fellowship Hall! Please make sure to update your contact information and your photo if A) we don't have it in the current directory or B) you look different than you did 3 years ago! Either way, we'd like a new photo and updated contact for you so please stop by and update your info!
Looking for some Biblical financial tools for 2020? Come join us for the Living Debt Free Workshop on February 1 from 9:00am – 3:00pm in the Fellowship Hall! Practical topics including what the Bible says about money, how to set up a spending plan, saving, debt payoff, and more! Lunch and child care provided! Sign up in the foyer or call Elisa Trullinger.