Transformation in Ethiopia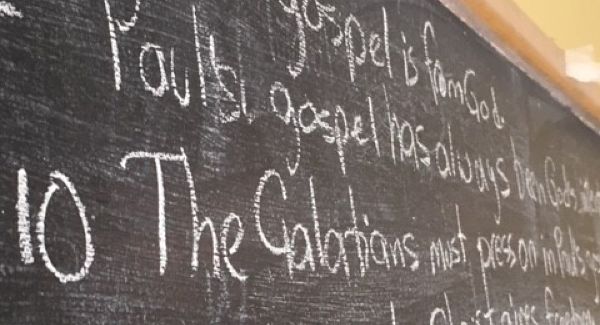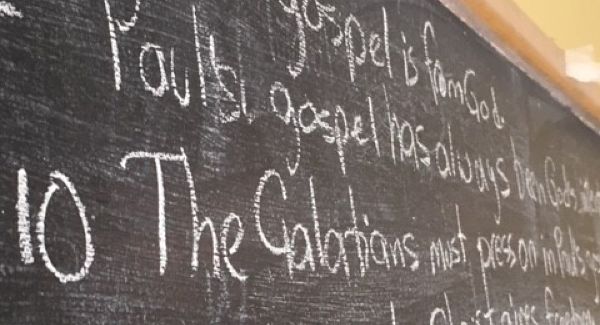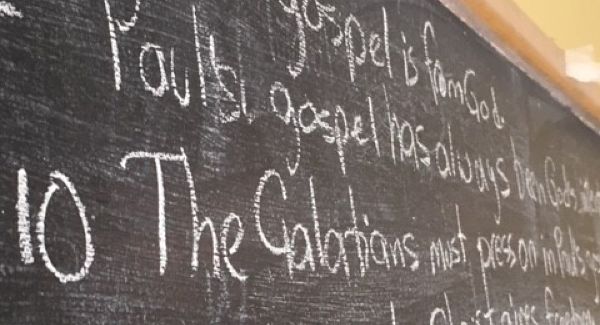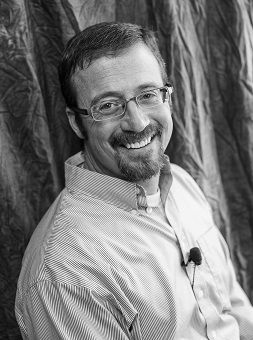 My favorite part of teaching with TLI is watching the students interact with the Bible, and wrestle together over what they are seeing.
After they worked together in groups, one student shared about what he had been learning.
"I never really saw that salvation is all a work of God's grace. I guess I've still always thought that we sort of earn it in some way. But now I know that before God all of us are equal, and it is completely by the work of the gospel that we are His children. This makes me want to share the gospel even more."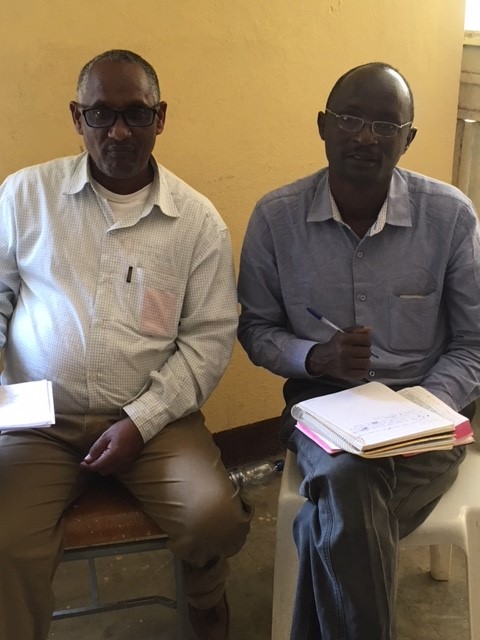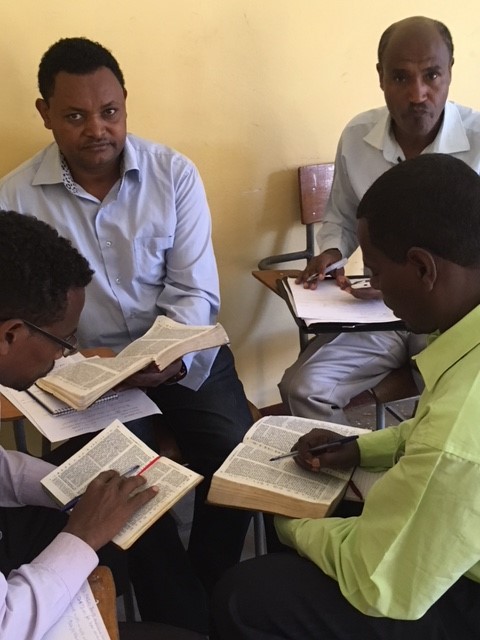 We have a few less students at this training, than at the last one I attended (probably 50, rather than 60). That may seem sad, but actually some of that decrease is really a good thing.
One of our former students, who also served us as a translator, is not here because she is now serving in missions in Jordan.
Another - a young man who was hoping to do ministry in China - is now doing his degree in India and working on language, in preparation to go to China.
And I should also mention Demeke, who is here this week .. but that's not because he hasn't been running ahead in God's calling. He's back for a short stay, but currently serving as a church planter in Zambia.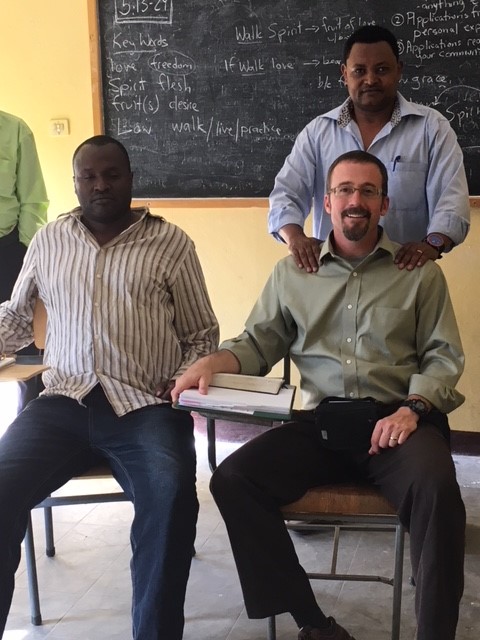 The Lord is calling leaders from Ethiopia to serve Him around the world.
His gracious work continues here in this land, and extends well beyond.
He is at work in every nation, among every people, drawing men to Himself and calling out a transformed people for the glory of His great name.
Thank you for praying, and for helping to make this work happen.
Announcements: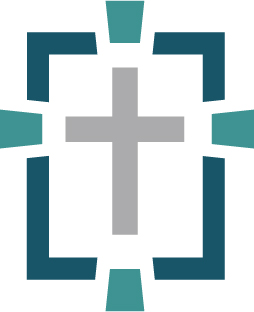 MCC Elders and Connectors rescheduled the Starting Point Lunch for January 20th after 2nd service. The luncheon is a great way to learn more about MCC, ask questions and meet new people! We encourage anyone who is considering making MCC their church home to attend and get connected! Contact Elizabeth to RSVP today.

---
Would you like to learn how to respond to conflict Biblically? Pastor Frank Malizzo, Elizabeth Allan and Spencer Brown are hosting a Peacemaking as Evangelism Workshop at MCC on January 25th-26th. The class will highlight Biblical tools that can be used for work, in the community, in the home and as a tool for evangelism. "Conflict presents unique opportunities to serve other people, we can demonstrate the love of Christ and give witness to the gospel even to people who are attacking us." Ken Sande. Contact Elizabeth to learn more.

---
The Food for the Hungry Bolivia Mission Team is hosting a Tacos & Taquitos fundraiser January 27th after 2nd service in the Fellowship Hall. Please join us to learn more about the transformation relationship with Food for the Hungry in Bolivia and to encourage the team members! Contact Jennifer Ward to learn more!
---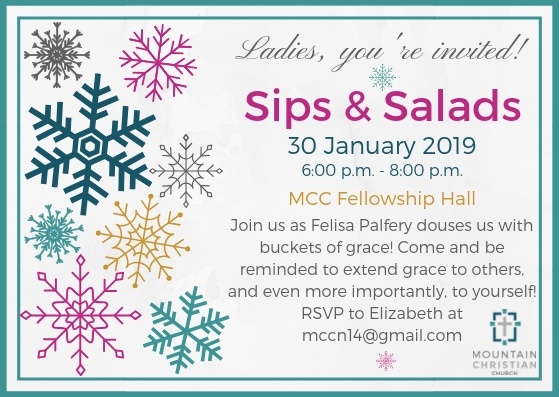 Ladies are invited to the next Sips & Salads on Wednesday, January 30th from 6:00-8:00pm in the Fellowship Hall. We are so excited to have Felisa Palfery douse us with buckets of grace! And what does that mean? Come and find out! Please
RSVP to Elizabeth
and let her know what type of soup or salad you can bring. Limited childcare will be provided,
please RSVP
.
---
MCC Elders are hosting a 4-week Foundations Class starting February 3rd. This class is designed to better help you get to know MCC - who we are, what we believe and why, and how to get connected. Please sign up with Elizabeth.
---