The Heart of a Missionary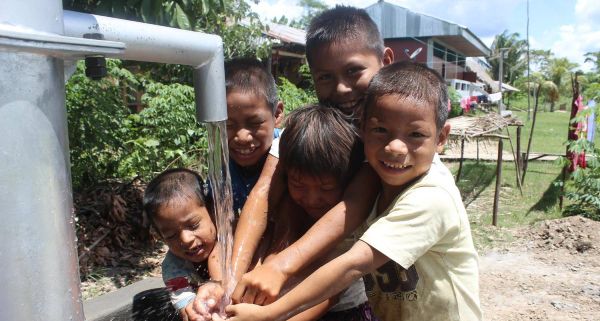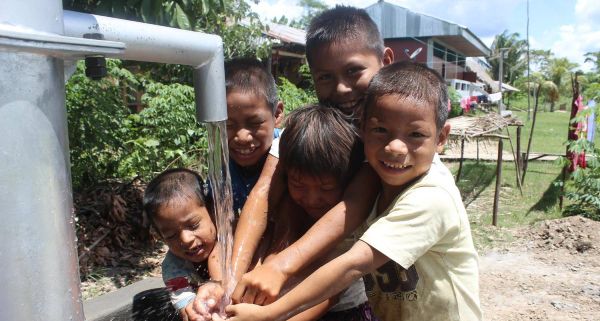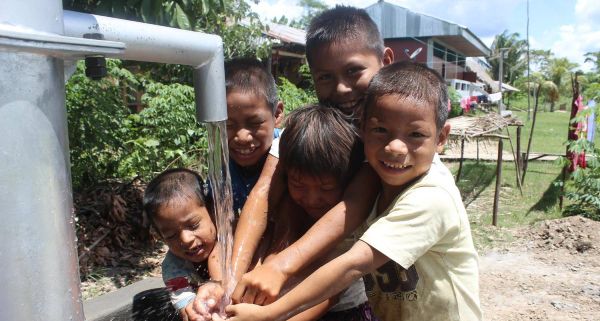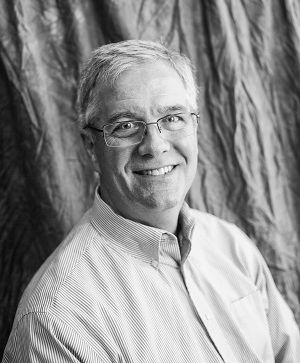 Jorge Alvarez Davila is known throughout the jungles of Peru as a "well-drilling evangelist". A unique title indeed! It makes you wonder -- how does someone decide to give up their day job and start building wells to serve God's people and glorify the Lord?
It seems that the Lord used Jorge's whole life to prepare him for this purpose.
Jorge was born in the small coastal fishing town of San Bartolo, Peru. He studied accounting in college and operated his own construction business for many years. He built houses, churches, and missionary compounds in, and around, the town of Pucallpa.
He is a gentle soul with a huge heart for both the Lord and for the indigenous people of Peru.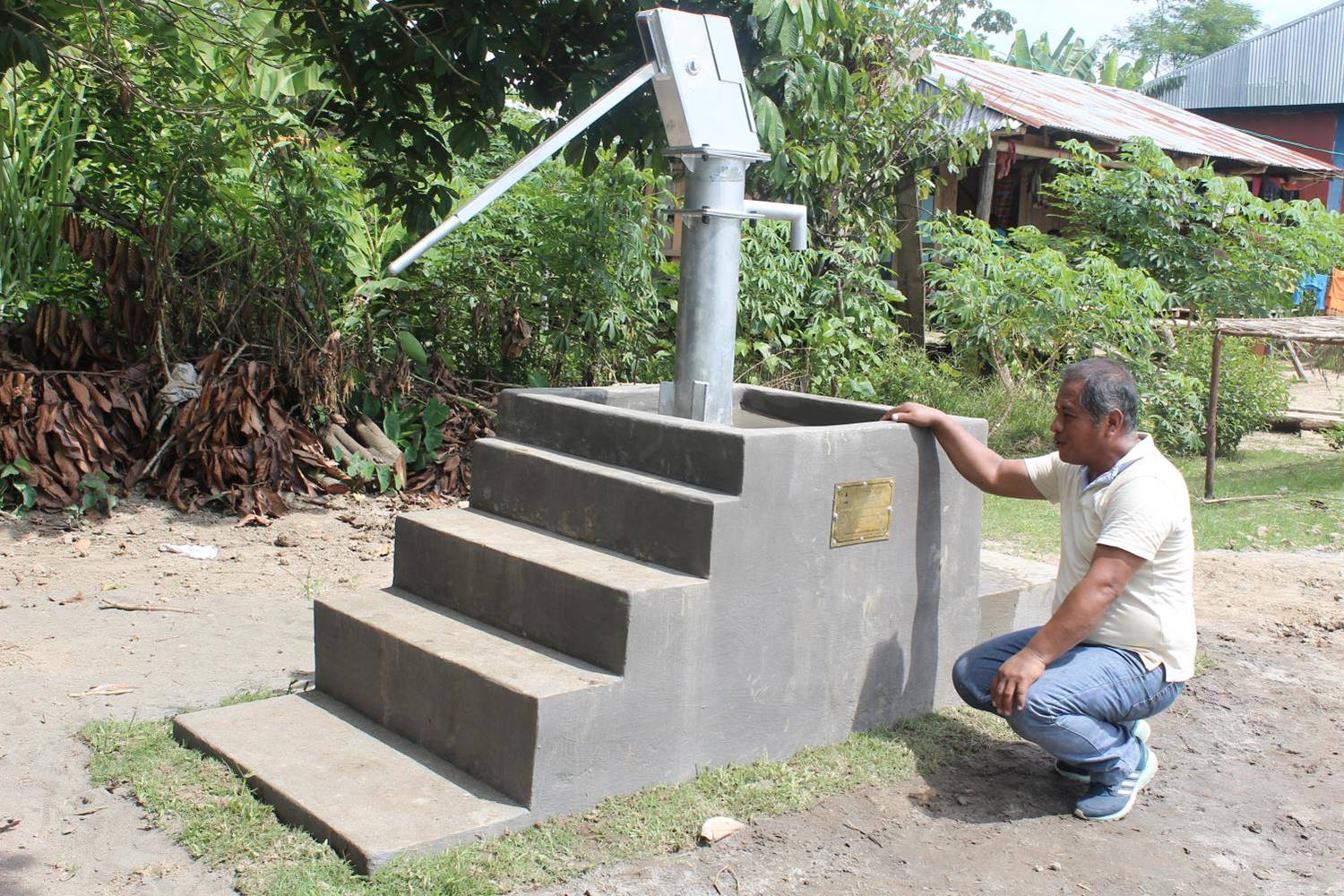 In 2000, Jorge and his wife were asked to take part in a full-time jungle ministry by Tommy and Angela Head. With Jorge's active construction business, he declined, but their friendship and collaborations grew. The Head's contracted with Jorge to build a compound to house a group of people working on Bible translation.
Angela describes Jorge as a natural evangelist. "You truly see the joy of Jesus in his heart through his smile," she wrote. "His love of the Lord is infectious."
As Jorge continued to help Tommy build churches and make disciples for Christ, a new ministry was born. In 2002, Jorge and Tommy constructed their first water well in the Peruvian jungle. On the first well-drilling team, he encountered someone known as "Dr. Water" in Peru. You know him, too -- MCC Elder Vince Tidwell! And Vince has helped on several more wells since then.
After the drilling of that first well, Tommy once again asked Jorge to join them in ministry, a water ministry, and Jorge said yes.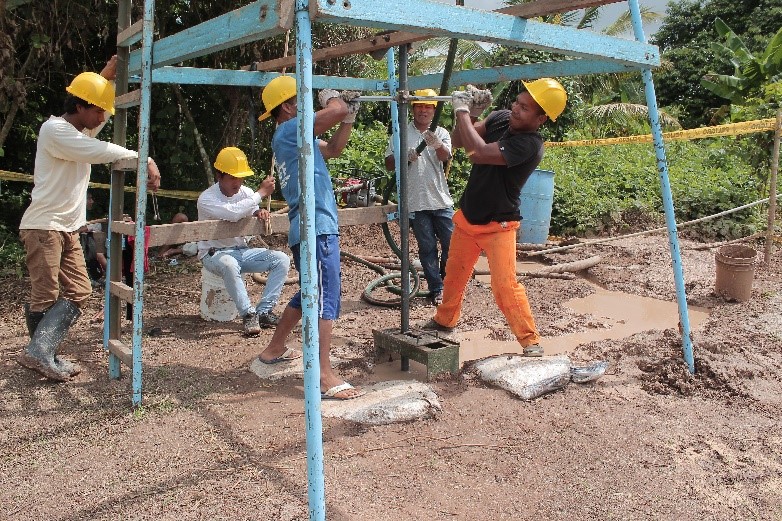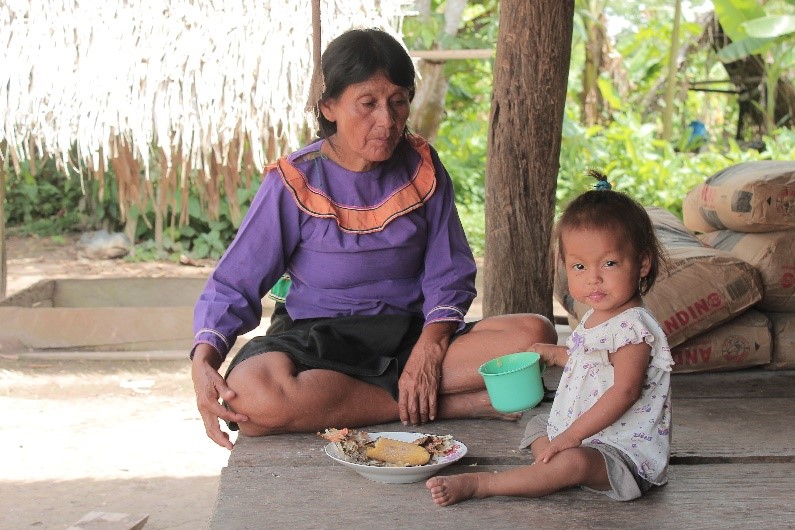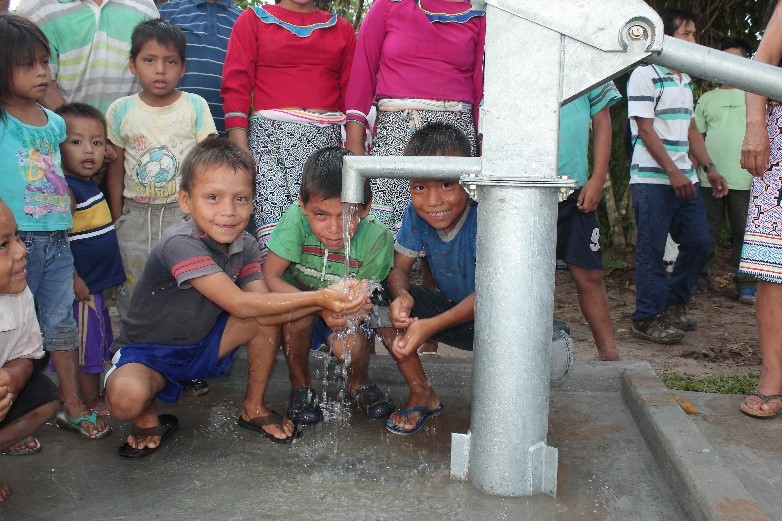 Since 2002, this quiet man with a heart overflowing for the Lord has personally drilled and installed more than 500 water wells in remote jungle villages. Countless villagers have heard the gospel messages, many for the first time, and many have been brought to Christ by Jorge.
Throughout the years, one thing has always stood out about Jorge; sharing the Gospel is always on his heart. Angela shared that, during their early work in construction, Jorge would often be late arriving to work, which was not abnormal in Peru. However he usually had an interesting story to share. It always involved Jorge sharing the Gospel with a new believer; somebody in a taxi, a person walking down a dirt road (because there wasn't a taxi), or waiting with a person in line at the store. What a reminder that is to each of us -- to let the Lord use us wherever we are, whatever the inconvenience, even if it means being a few minutes late!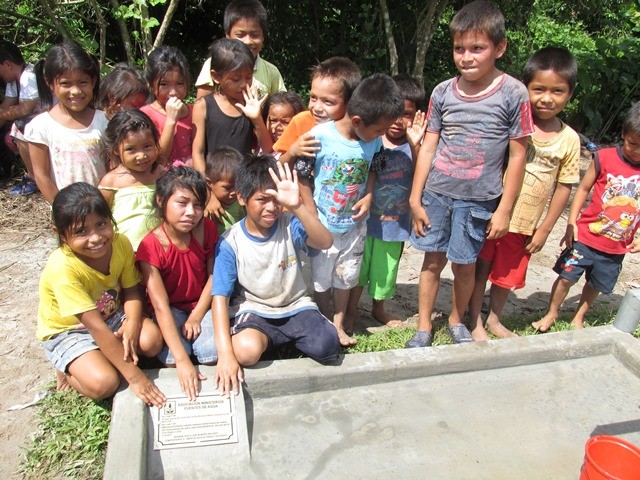 In 2009 their ministry team suffered a devastating loss when Tommy was killed in a dirt bike motor cycle accident in Peru. Angela remains in Peru, leading the water ministry and working through Living Water International. In 2013 she and Jorge formed Asociacion Ministerios Fuentes de Agua (AMFA), of which Jorge is now the in-country director of, to be able to continue providing water wells to remote jungle villages.
While working in tribal culture can be challenging and draining, you would never know it with Jorge. He is a man of his word, and is sought after as a man of the Lord. Those of us who spent one evening with him during his recent visit to New Mexico and Mountain Christian Church can attest to both his love of the Lord, and his passion for the people living under what we would find as incredibly difficult conditions in remote villages.
We are blessed that God has led our church to support AMFA, led by this jungle missionary who is changing lives with clean water and the Gospel.
MCC continues to support AMFA. Click here to see the latest updates on Jorge's work with AMFA in Peru.
Announcements:
The Military Bible Stick is designed specifically to bring God's Word to men and women deployed in the U.S. Military. It's a small digital player pre-loaded with the New Testament and Psalms specifically selected for our troops. If you would like to support this opportunity beyond your regular giving, make a separate check to MCC, with "Military Bible Stick" in the memo. Contact Chris Willadsen for more information.
We have a terrific opportunity to spread God's love and his Word to the international students attending UNM. MCC has been working with ISI for many years helping international students as they arrive in town for the new academic year.
Volunteers are needed in several capacities:
Picking students up at airport, temporary homestays, or helping with apartment hunting
Help at welcome center
Furniture movers, pickup and distribution
Prepare dish for volunteer/student lunches (sign-up sheets will be in the foyer)
These activities will run July 31-August 17, pick the times that work best for you. There are also opportunities that span the entire school year as well:
Assist with English program
Student friendship partners (meet monthly with student)
Please contact Vince Tidwell or Stan Schug for
more information or to get involved.
The door is open to share the Gospel in our public schools! Come and be a part of Bible Club! The trainings are from 9:00 a.m. - 3:00 p.m. either
August 4th at Mountain Valley Church
in Edgewood
or
August 11th at Monterey Baptist in Albuquerque.
Contact Gail Salazar at 980-6890 or email at
sonfollower@reagan.com to RSVP.
Luke Feldner and Vince Tidwell are introducing an adult fellowship group focused on studying and discussing Systematic Theology. The planned curriculum includes ten introductory lessons on defining and categorizing theology, Christian epistemology, defining "essentials" vs "non-essentials", and the historical sources and norms of Christian belief. The goal of this new small group will be to hold each other accountable for obeying Christ's command to love the Lord with all of our heart, soul, mind, and strength. Contact the office at mccn14@gmail.com if you are interested.