More than Ministry, Missions Reframed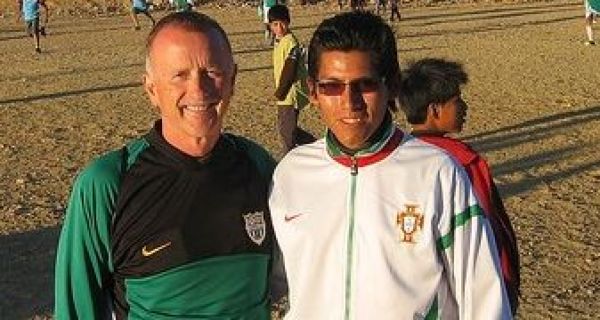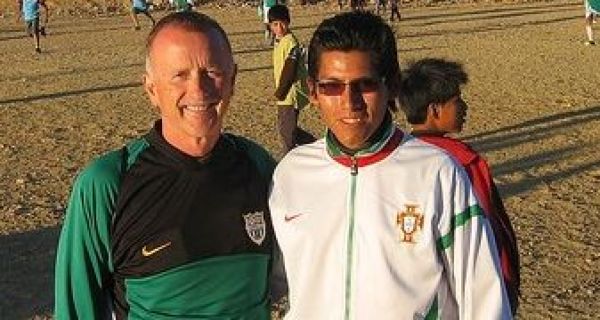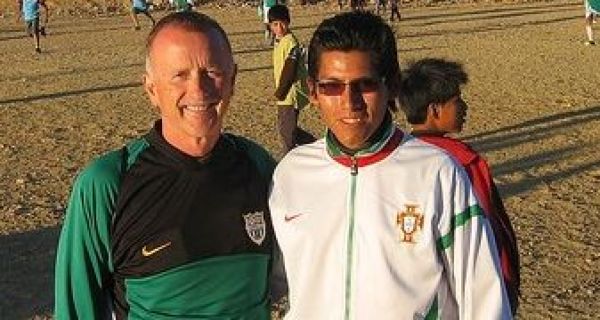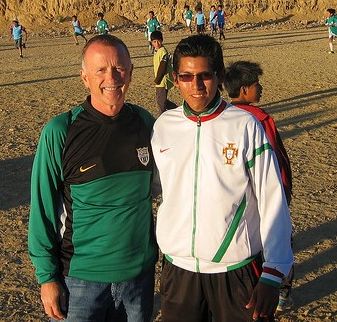 Why am I going on this mission trip to Bolivia? It's just selfishness really. Oh, it doesn't look like selfishness, in fact by all appearances it's just the opposite. When someone finds out you're going to Bolivia for ten days they applaud your sacrifice with a comment like, "It's so great that you are giving back." The appropriate reply is always, "I actually get much more out of it than I give," but no one thinks you mean that, it's just the right thing to say. The truth is, it's the truth.
I can't say I go to Bolivia to give anything; I go because I need to go, I have to go. Going to Bolivia recalibrates me, like taking your car in to get the brakes adjusted and I'm in consistent need of adjustment. Otherwise, first world problems loom so large, and God shrinks so small.
You see, many of my heroes live there. The Food for the Hungry team who tirelessly spend long hours, sometimes through tears, loving the most vulnerable; they are my heroes. The young people like Mayra and Juan Javier and Paola who grew up with FH and now work tirelessly themselves to lift Christ up there; they are my heroes. Ericka and her family who show so much hospitality when we invade their home and just hang out; they are my heroes. Sabasta, who we sponsored for years and has now graduated out of the program, has a family of her own now but still calls me on WhatsAp now and again just to remind me that she's thinking of me; she's my hero. She has taught me that even if you are only 15 and you love your family by simply taking care of them, it's enough. They are true faith heroes who inspire me and recalibrate me to be on this mission with Him.
I have to go because for 10 days I won't have control, I won't make decisions, I'll submit to someone else's agenda and I'll see God work.
If everything goes as planned sometime around midnight on March 29 I'll drag my bag off the carousel in Albuquerque and someone will be impressed that I sacrificed for the people in Bolivia.
Truth is, I'll be filled up with all they gave me and God will be bigger again.
Click here for more information about MCC's Bolivian Missions.
Announcements:
The One to One Soul Care Conference will be held at MCC November 9-10. Are you interested in biblical counseling? Do you feel you want some training on how to walk with a brother or sister in their dark seasons? Please join us! Click here to register at or contact Elizabeth for more information.
Please note - the Sponsorship Training for the Wood Ministry will be rescheduled for a later date. Please contact Don & Ann Moore with questions.
Pull out your mixers and aprons! SHINE is looking for people who can donate cakes, or other desserts, for A. Montoya's Fall Festival! Cakes can be dropped off at the church foyer Friday, October 26 between 9:00 am - 3:00 pm. Questions? Click here to sign up to bring a cake!
MCC is gearing up for the Samaritan's Purse Operation Christmas Child Shoebox drive! The mission of OCC is to demonstrate God's love in a tangible way to children in need around the world, and together with the local church worldwide, to share the Good News of Jesus Christ. Last year MCC collected 230 shoe boxes to be gifted to children around the world! Boxes will be available this Sunday, October 21st, in the foyer and the final drop-off date is November 11th! It is a great time to start gathering items to bless children around the world!

Shine also has a unique food pantry at A. Montoya! Kids often go to bed without dinner, come to school too late for breakfast, and aren't sure if there will be dinner that night. We have been asked to create a small food pantry at the school that would contain items like tuna packets, apples, macaroni and cheese, Ensure or Boost, peanut butter crackers, nuts, and the like. The children could keep these items in their backpacks so that they would always have something to keep them going. We are working on putting together a list of items, including gluten-free ones, that we would like to stock the pantry with. Please pray about whether you would like to donate items or money to help keep the pantry stocked year-round!