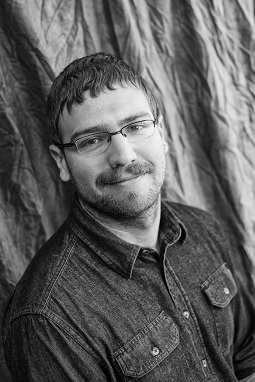 If you've lived here for a while, you've probably heard the joke, "New Mexico… it's not really new, and it's not really Mexico". It's been on the map for a long time, and its name could be misleading to the uninformed. If you've looked in the Sunday bulletins recently, you may have noticed a new name on the list of Mountain Christian's staff. Hi, I'm Canyon Young, and I am the newly appointed youth ministry coordinator for MCC. However, I'm not really new, and such an official-sounding title would lead one to believe that I know what I'm doing, which is questionable!
For many of you, the idea of me introducing myself is ridiculous, as you've known me for the most part of the long duration I and my family have been members here, and/or you have a child that has been a regular at the youth groups over the past few years. The rest of you, however, may not know me well yet.
As mentioned, I have been coming here most of my life. I have a Bible given to me by the church with an inscription inside dated July 2003 – I'll let you do the math. I went all the way through Sunday school and the youth groups growing up and returned from college in 2018 to join the workforce and begin leading as a volunteer in MCC's youth ministry. Today, I'm still here doing it, but just happen to be the name in the bulletin now. Why return to my childhood church to serve in a ministry that I grew up in, you ask? The short answer – because its fruit bearing potential was, and still is, very evident.
A campus ministry leader during my college days in Las Cruces once posed the question in a sermon, "How can you best leverage your life for the Gospel?" Since then, my mind has latched onto that idea like a vise grip – How can I best use the lot God has given me to most effectively accomplish the mission he's given me? To reference a parable of Jesus, how can I be the servant that turns his five talents into ten?
Growing up, the Sunday school classes I attended, youth groups I hung out at, and the camp ministry I served in all had a dramatic positive effect on the construction of my current relationship with God, because all were targeted at the developmental stage of a person's life. For this reason, youth ministry has always made sense to me from a practical standpoint. To influence a child's trajectory is to alter the course of their life (see Proverbs 22:6).
However, I'd be lying if I said my experience as a student was perfect. As the son of an avid outdoorsman and former top-tier marathon runner with an equivalent work ethic, I grew up with similar ambitions – ambitions that I would come to find were looked down upon. As a teen, I often felt misunderstood and shunned by my peers – and sometimes by my leaders. It took a couple of ministry leaders who spoke my language to convince me that I and the traditional masculinity instilled into me by my family had a place and use within the church. Before this, to be honest, I wasn't convinced.
Sadly, this describes the experience of teen boys in the church more often than most realize. It's no secret that our culture has been calling masculinity "toxic" for years and, based on what I've seen and personally experienced, the church tends to quietly follow suit. We confuse "kind, loving, and humble" with "weak, docile, and subdued". Somewhere between vehemently fighting for the lives of unborn children (as we rightfully should) and quietly casting aside "rebellious" teens as lost causes, we lose our grip on God's heart for human life. This is likely sometimes unintentional on the church's part, but is no less an invalid excuse for ignorance of Biblical principles.
From Genesis, "God created man in His own image, in the image of God He created them; male and female He created them." (1:27)
Now, from Isaiah, "Woe to the one who quarrels with his Maker – An earthenware vessel among the vessels of earth! Will the clay say to the potter, 'What are you doing?' Or the thing you are making say, "He has no hands'?" (45:9)
God created both women and men in His image. Since we know the two are vastly different, we arrive at the conclusion that men and women are intended to create a complete (albeit imperfect) reflection of God's image together – they are not independent of each other and their unique qualities (see 1 Cor. 11:11). And who are we, as created beings, to question the design of our Maker?
This leaves no room, then, for suppressing the qualities that make men uniquely men. That doesn't mean we should allow them to run wild, however.
From 1 Corinthians, "Do you not know that those who run in a race all run, but only one receives the prize? Run in such a way that you may win. Everyone who competes in the games exercises self-control in all things. They do it to receive a perishable wreath, but we an imperishable. Therefore I run in such a way, as not without aim; I box in such a way, as not beating the air; but I discipline my body and make it my slave, so that, after I have preached to others, I myself will not be disqualified." (9:24-27)
If we are to run the race set before us well, we ought to do so in a calculated and disciplined way. Thus, in order to set teen boys in the path they should follow while allowing for the expression of their divinely encoded characteristics, we ought to prune and channel their ambition, physicality, and desire, and teach them how to use these things for good. The same characteristics that cause men to take, harm, and destroy can be trained to cause them to give, love, and protect. The masculine energy which causes boyish, idiotic mishaps and selfish pursuit can be cultivated to manufacture world-driving innovation and pursuit of God's own heart.
In MCC's youth ministry, the focal point of my efforts is on the young men God has placed under my wing. I love my female students equally, view them as my little sisters, and I have an intentional way of relating to and ministering to them. However, in order to best leverage my effort, I focus it on the boys who are Biblically called to become our future family and church leaders.
I seek to do this by teaching the unadulterated Bible as fearfully and prayerfully as possible, all the while seeking to be someone they can respect and relate to. I am a far cry from the clean-shaven teacher's pet who went to seminary and settled for a youth pastor position. The list of things I have seen, done, experienced, and survived in my 24 years of life would take the average person multiple lifetimes to amass. I am blessed to have been raised the way I was, and to have the opportunities I have. I would rather reach the end of my life with memories than with dreams, and no difficulty, discomfort, or danger is great enough to scare me into thinking otherwise. And, I firmly believe that anything worth doing is worth doing well.
Over the past few years, it has become a regular occurrence for me to guide my students and their families on big game hunts. It started out as a casual thing, but as it's continued, I've seen its value and thus have been doing it more. It's a great opportunity for me to serve them and their families outside of youth group by sharing my time and providing my expertise in a field that I'm well-versed in. I can't ignore Paul's directive to the Galatian church:
"So then, while we have opportunity, let us do good to all people, and especially to those who are of the household of the faith." (Galatians 6:10)
In addition to the value of serving MCC's families, hunting with my students is a great opportunity for character building. For those unfamiliar with this pursuit, images of simple-minded, flannel-wearing rednecks may come to mind – and nothing could be further from the truth. Big game hunting on public land in the western US is not for the faint of heart. Between a myriad of regulations to memorize, complex weapons and equipment systems to master, landscapes and animal species to intimately understand, remote areas to navigate, impossible situations and logistics to be worked out, and brutal physical feats to endure, success doesn't come easy. The average success rate for elk hunters throughout the western US hovers around 10% - that means nine out of ten elk hunters go home empty handed each year, often after hunting for several days. About half of the successful 10% just get lucky on occasion, but the other half are the same small group of people who are disciplined enough to take the necessary steps to be consistently successful year after year.
Growing up, I dreamt of being among the ranks of that elite 5%. And, as I got older, I realized it was possible. The thought that I could consistently bring home hundreds of pounds of top-quality protein with enough discipline, responsibility, and effort was empowering and motivating – it made being a real man look attractive to me. Through the years, it has caused the quality of my work to increase in every other area of my life, including my relationship with God.
Thus, it would be remiss of me to not use this as a tool in my ministry. Over the past few years, I have had the pleasure of seeing multiple 10-16 year-olds (girls included!) rise to the challenge in circumstances that would physically, mentally, and emotionally destroy most adults. I have seen them crushed by disappointment, worn to their limit by hardship, and glow with elation and healthy pride when everything comes together. Yes, I provide a lot of technical guidance, but there's a lot that they must do on their own. The way I've seen them handle themselves – and the way they thrive in the aftermath – is priceless.
Our culture has normalized the worship of comfort, safety, convenience, and idleness to the ironic point that it's killing us. I would argue that adversity is necessary for us to grow and to learn to rely on God and each other. In MCC's youth ministry, my greatest fear is to not give my students what they need to grow. The primary ingredient here, as mentioned, is the teaching of the unadulterated Word of God in a way that they don't just hear it, but also understand and grow in their knowledge of it, with the goal that they become able to teach it to others. This means doing things at youth group in an unconventional way that requires their participation and critical thinking. And, especially with the boys, I find that spending time with them outside the safe, warm, predictable walls of the youth hall is essential in order to bring things full circle.
At the youth groups, I am notorious for my long sermons. So, if you've made it this far, congratulations! In all seriousness, thanks for hearing a bit about me and the calling God has placed on my life. I'll leave you with this: How can you best leverage your life for the Gospel? If we are not actively seeking to further the Great Commission with our lot in life, we are losing the battle.
"Do not be deceived, God is not mocked; for whatever a man sows, this he will also reap. For the one who sows to his own flesh will from the flesh reap corruption, but the one who sows to the Spirit will from the Spirit reap eternal life. Let us not lose heart in doing good, for in due time we will reap if we do not grow weary." (Galatians 6:7-9)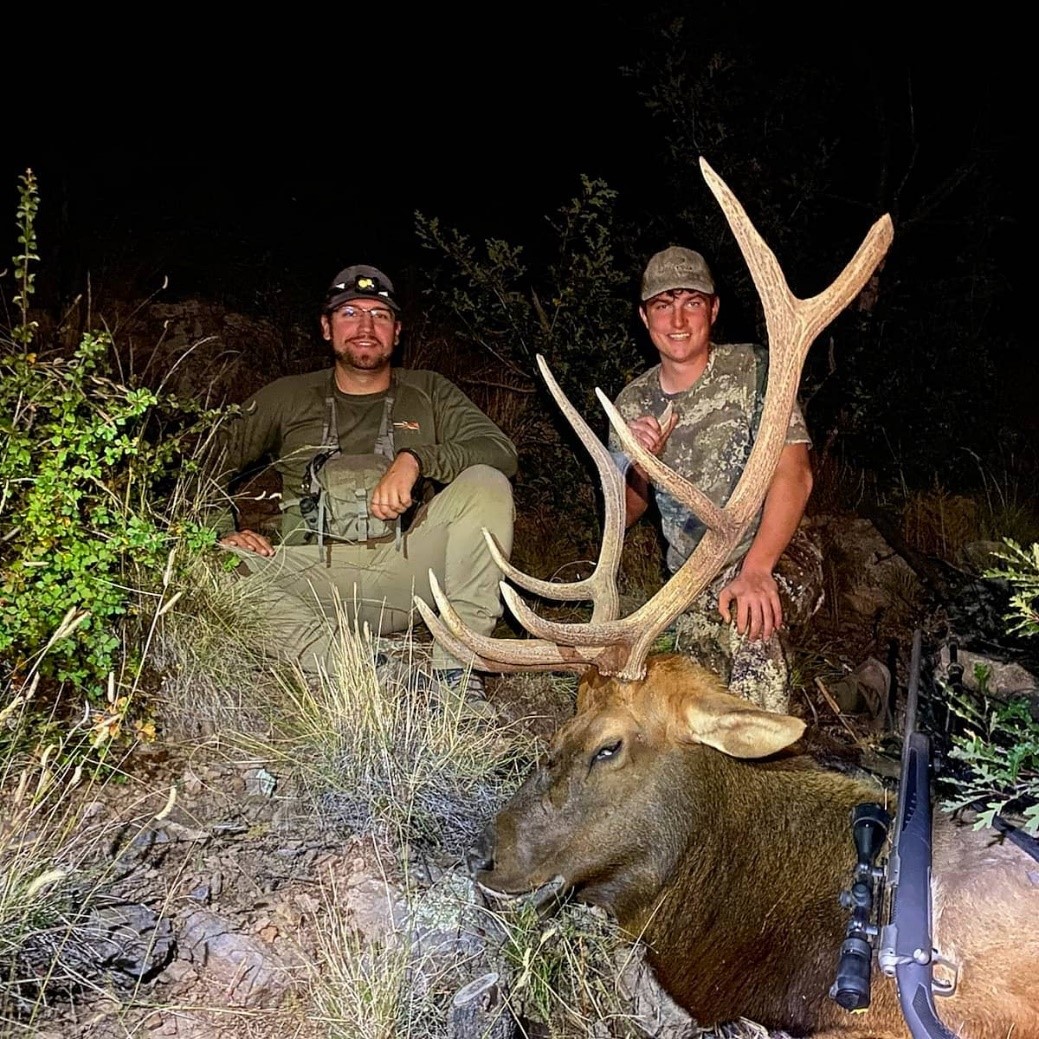 0 comments