What Would You Do if You Knew Your Time Was Limited?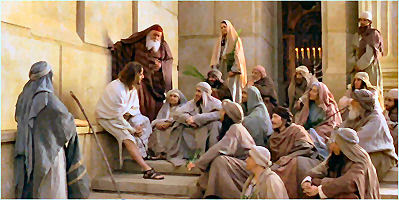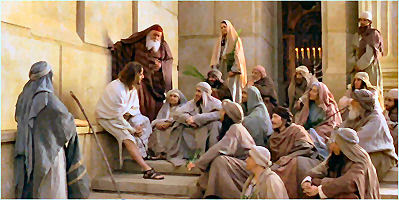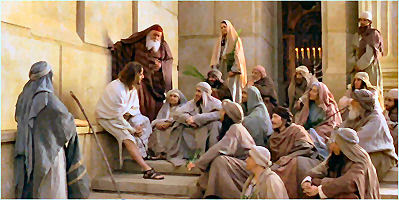 What if you were told that you had just a few days to live? What would you do with your time? Would you go wild, and indulge yourself in every pleasure imaginable? Would you find a handful of those closest to you, and savor every moment with them? Or maybe you or I would just curl up into a ball, and never even get out of bed.
Jesus of Nazareth knew that He had only a few more days to live.
He came into Jerusalem, greeted by a throng of public admirers; but in the background, there lurked a host of seething enemies, plotting His demise.
He knew that He was going to give His life. It would happen before the week was out, in fact.
So, what did He do with Himself?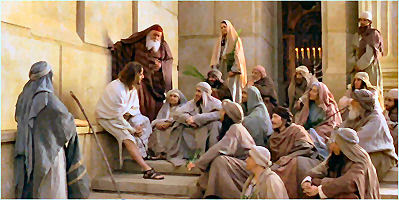 "And every day he was teaching in the temple; and every night he went out, and lodged in the mount that is called Olivet. And all the people came early in the morning to him in the temple, to hear him." Lk. 21:37-38
Jesus spent His last days giving Himself to the same task that had prompted His coming from Heaven; the same task that had occupied His purpose since He began His public ministry. Every day, He spent His day serving people, and teaching them why He was here. He was here to free them from their sin.
And the people streamed to Him. He did not shrink back, but He invested His final hours proclaiming to them that eternal hope captured in 1 Timothy 1:15: "Christ Jesus came into the world to save sinners."
Before the week was over, His enemies would have Him killed.
And before the next week began, He had risen again, to go before all of those who would believe in Him.
0 comments
Announcements:
The Women's Serving Team is hosting a Mugs & Muffins event August 10th from 9:00 – 11:00am in the Fellowship Hall. Christine Leggett will be leading us in a discussion about the spiritual battle we each have with the desires of our heart. It will be a morning of fellowship, rich discussion and encouragement as we come together to study God's Word. Praying you can join us. Don't forget your favorite coffee mug! Please RSVP to Christine if you need childcare.
You can go on a mission trip and never leave Albuquerque. International Students Incorporated (ISI) helps international students when they arrive in the U.S. ISI has a chapter at UNM helping pick up students as they arrive at the airport, providing temporary home stays, helping find housing, English as a second language training and friendship partners. A new school year is getting started with hundreds of international students arriving at UNM. Please consider helping in one of the ways noted above. Alternatively, we will be providing lunch for students and volunteers on Wednesday, August 7 (signup sheets will be in the foyer). If you are interested in helping or just want more information please contact Vince Tidwell.
MCC's Shine Partnership is hosting a dessert night Wednesday, August 14 at 7:00pm at Ashley Procter's house! Current Shine volunteers, anyone curious about what Shine is, or those interested in becoming a Shine volunteer are invited! Contact Ashley if you have questions or need directions.
Save the Date: MCC Elders are hosting a 4-week Foundations Class starting September 15 and running through the first week in October. This class is designed to better help you get to know MCC - who we are, what we believe and why, and how to get connected. Please sign up with Sarah.