What Would You Do if You Knew Your Time Was Limited?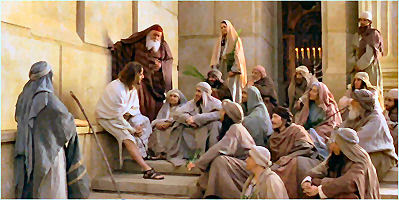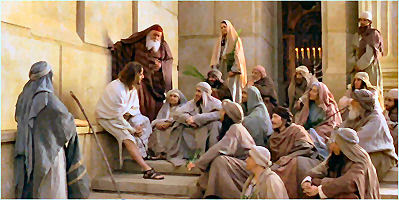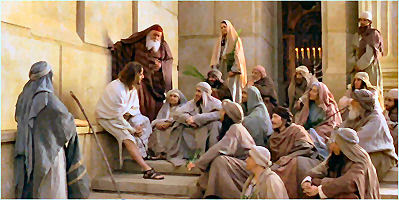 What if you were told that you had just a few days to live? What would you do with your time? Would you go wild, and indulge yourself in every pleasure imaginable? Would you find a handful of those closest to you, and savor every moment with them? Or maybe you or I would just curl up into a ball, and never even get out of bed.
Jesus of Nazareth knew that He had only a few more days to live.
He came into Jerusalem, greeted by a throng of public admirers; but in the background, there lurked a host of seething enemies, plotting His demise.
He knew that He was going to give His life. It would happen before the week was out, in fact.
So, what did He do with Himself?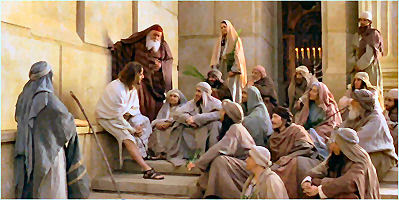 "And every day he was teaching in the temple; and every night he went out, and lodged in the mount that is called Olivet. And all the people came early in the morning to him in the temple, to hear him." Lk. 21:37-38
Jesus spent His last days giving Himself to the same task that had prompted His coming from Heaven; the same task that had occupied His purpose since He began His public ministry. Every day, He spent His day serving people, and teaching them why He was here. He was here to free them from their sin.
And the people streamed to Him. He did not shrink back, but He invested His final hours proclaiming to them that eternal hope captured in 1 Timothy 1:15: "Christ Jesus came into the world to save sinners."
Before the week was over, His enemies would have Him killed.
And before the next week began, He had risen again, to go before all of those who would believe in Him.
Announcements:
Women's Fellowship Evening Bible Study
Begins September 12th at 5:30. Please bring your bible and your favorite side-dish or dessert and join us! We will discuss Sunday's Sermon. Contact Elizabeth.

Join us for MCC's End of Summer Picnic!
Sunday, Sept 23 from 1-5pm
Embudo Hills Park in Albuquerque. (Same as last year)
Bring your family, food & drinks, chairs/blanket and lawn games! Water bottles and dessert provided.
Contact Yolette Roybal for more information.
Shine is forming a Cookie Posse! This will be a group of people who would like to bless the staff at A. Montoya with fresh-baked cookies! Each time a staff member reaches into our cookie jar, it'll be like getting a big hug from one of us. Please let Ashley Procter or Marcy Bryant know if you are interested in becoming a part of the Cookie Posse!
Also, Shine is setting up a unique food pantry at A. Montoya! Kids often go to bed without dinner, come to school too late for breakfast, and aren't sure if there will be dinner that night. We have been asked to create a small food pantry at the school that would contain items like tuna packets, apples, macaroni and cheese, Ensure or Boost, peanut butter crackers, nuts, and the like. The children could keep these items in their backpacks so that they would always have something to keep them going. We are working on putting together a list of items, including gluten-free ones, that we would like to stock the pantry with. Please pray about whether you would like to donate items or money to help keep the pantry stocked year-round!