Traveling in Grace & Truth Part V - How Does Jesus Care for the Crushed?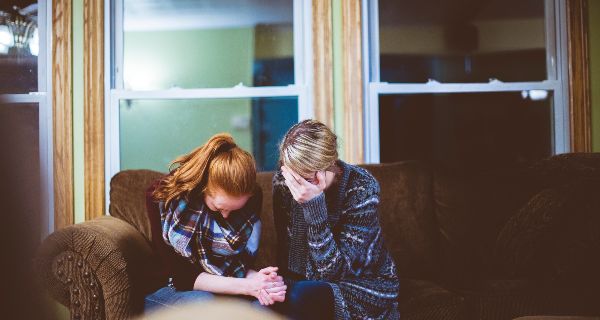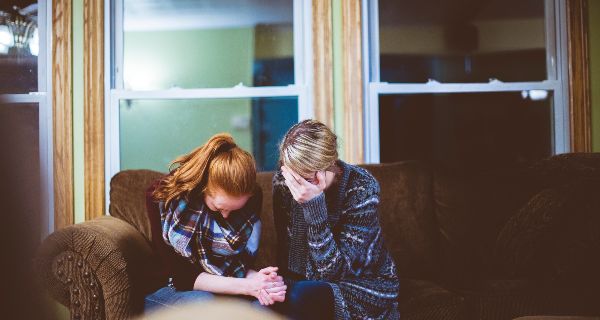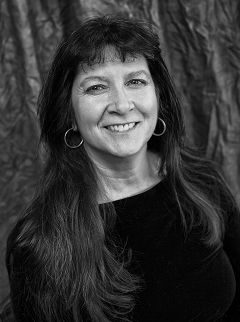 Milton Vincent presented a workshop entitled, "Resurrecting a Shattered Faith" that was illustrated by Luke 24. He explained that often the prodigal will ask, "Where was God when I suffered?" How can you respond?
Many prodigals are those who have been sinned against and feel deep hurt:
They feel that God abandoned them
They have been hurt by a church leader
They can't square what happened to them with what they think about God
They can't reconcile someone else's sin
Their biggest disappointment is in themselves because their faith in God has not changed them the way that they thought or they are not as spiritual as they thought they would be.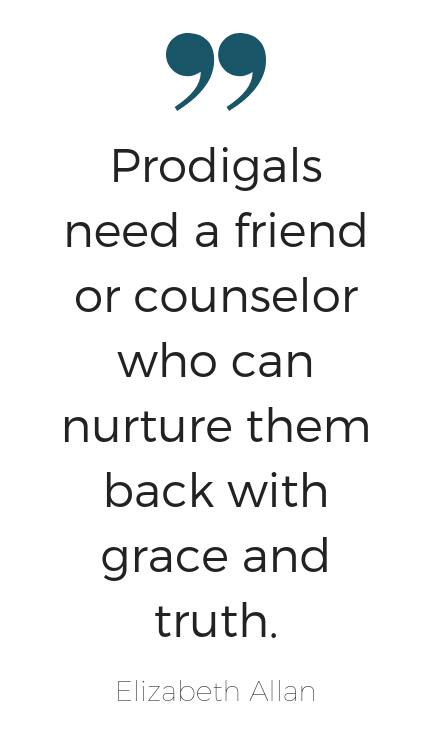 Prodigals need a friend or counselor who can nurture them back with grace and truth.
What does that look like? Jesus modeled it.
If you think about it, Jesus' most devoted followers are the very profile of prodigals. They are disappointed that their Messiah let Himself be killed and crucified. They have been hurt by the religious leaders who murdered Jesus. They themselves had failed Jesus. They thought they had grown so much in three years, but then, they had abandoned Him. They felt they had committed the worst of sins --- they felt they were even more wicked than before they had met Him. Jesus was abandoned by God Himself! He even said so on the Cross!
But their loving Messiah pursues His prodigal followers and nurses them back.
First, He presents them with an empty tomb. Note Luke 24:1 – they do not expect the resurrection. The women are there to embalm Him, they are not expecting to greet Him. They were not there to proclaim the first Easter, they were mourning, they were perplexed.
But He sends angelic messengers to tell them the truth by reminding them of His prior predictions of His suffering and resurrection. (Luke 24:6-8) The women DO remember and rush back to report to the assembled (24:9)! In 24:11, though, the men do not think these women are simply mistaken, but stark raving mad. Faith is not restored by their report. The men even go to the tomb, but still do not believe.
The most miraculous, history-altering, heaven-shattering event has taken place and yet, Jesus does not come down in fire and fanfare. Instead, He comes to His disciples as they walk away and listens to their story of shattered faith.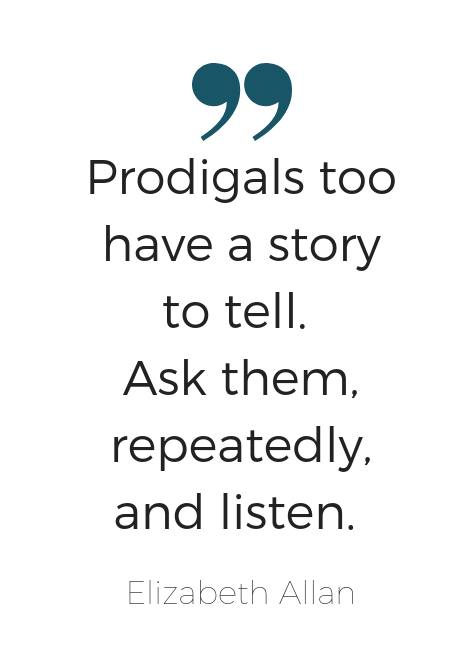 He is so loving! In their state of unbelief, they feel they have no reason to stay in Jerusalem (24:13). They talk of His death, their sorrow, and the crazy women (24:14). As they walk in unbelief, Jesus walks with them. He asks them what they are feeling.
What can we learn from this? Prodigals too have a story to tell. Ask them, repeatedly, and listen. They need the truth very badly, but first they need someone to listen to them.
And guess who is interested in their story of disappointment? Jesus! He could have skipped this part and just revealed Himself, but He takes the time to listen to them. They are hurt by the religious leaders whom they should have been able to trust (24:20). They have lost hope (24:21) and are not convinced the women really saw angels (24:23). They are sad they did not see Him. And He listens.
Do we stop and listen when we see the hopeless?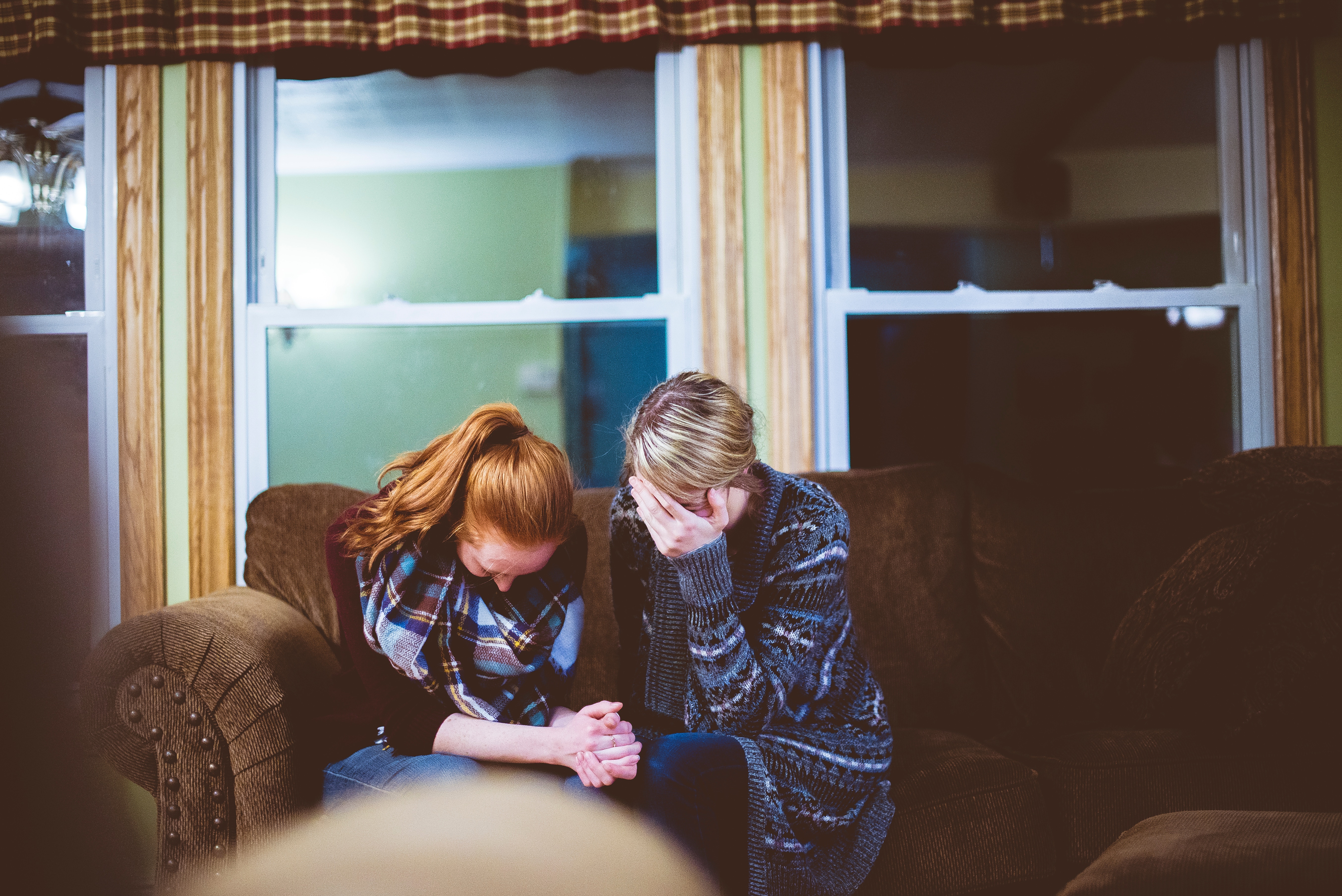 Along with His presence, Jesus brings them the healing Word. He explains the Scriptures to them, what they reveal about Him, and then reveals Himself to them.
He listens, He draws them out sympathetically, and He speaks truth to them (24:25). Hard truth that they need to hear, and we must do the same. We must help each other understand suffering – both His and their own.
When faith is too small, disappointment is great.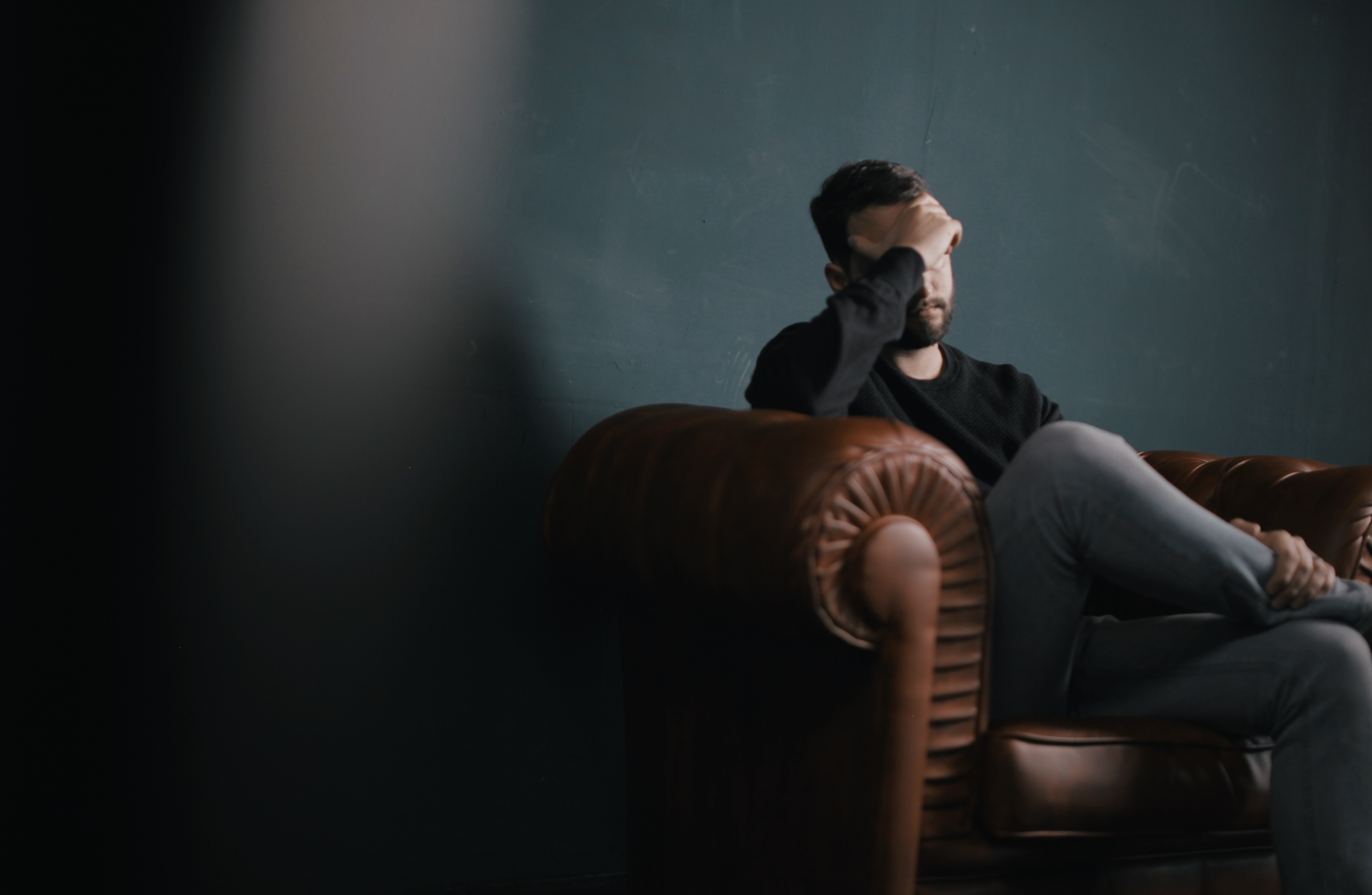 Notice that Jesus takes hurting people to Scripture. From Genesis to Malachi, Jesus does a Bible Study with them. He does the spade work of the heart. This is the essence of soul care.
You may think that you are not equipped or have what it takes to be a biblical counselor, but the truth is, we are all called to it. Do you feel you want some training on how to walk with a brother or sister in their dark seasons? Please join us November 9 & 10 for One to One Soul Care Conference. Click here to register or contact Elizabeth for more information.
0 comments
Announcements:
Men's Bible Study Fellowship starts THIS Tuesday, September 10 at 6:30pm in the MCC Library. This year they will be studying "Acts and Letters of the Apostles". BSF provides an in-depth, international Bible study that helps people know God and equips them to effectively serve the Church. Contact Tom Young.
Women's Community Bible Study begins this week; September 10th and 11th! The evening group meets Tuesdays at 6:30pm in the Fellowship Hall beginning September 10 and the morning group meets Wednesdays at 9:15am beginning September 11! Childcare is provided for the Wednesday study only. Contact Pam Cravens.
The Women's Peacemaking Study is Thursdays at 10:00am in the Conference Room beginning September 19. This study offers a meaningful, lasting message to lead you out of conflict and into a state of peace where you can live as a representative of Christ to other women and unbelievers. Contact Christine Leggett.
MCC Elders are hosting a 4-week Foundations Class starting September 15. This class is designed to better help you get to know MCC - who we are, what we believe and why, and how to get connected. Please sign up with Sarah.
With winter coming the Wood Ministry is already getting calls requesting wood but we need men, women, and couples to serve as sponsors! For those interested in learning about Wood Ministry sponsorship, there is a training Saturday, October 12th at 9:00am in the conference room. We would love to share what it means to be a sponsor and how sponsorship through the wood ministry changes lives by helping people see their own value and build their own support systems by sharing our time and a few cords of wood. Contact Sarah at the church office.
"You will receive power when the Holy Spirit has come upon you; and you shall be My witnesses both in Jerusalem, and in all Judea and Samaria, and even to the remotest part of the earth." Acts 1:8
Are you interested in being a witness for Christ in a remote part of the world? Have you wondered if a short-term mission trip is right for you? If so, join us for an informational meeting to discuss our Spring 2020 Bolivia Mission trip with Food for the Hungry next Sunday, September 8th after 2nd service in the Youth Hall. Contact Jennifer Ward.

Sisters in Stitches is meeting Wednesday, September 11 from 1:00 - 3:00 pm in the Fellowship Halll. All SIS and interested women are encouraged to join us to fellowship and discuss on-going plans for this ministry. Snacks will be provided. Contact Davra Clayton for more information and to RSVP .
ABQ Biblical Counseling is hosting "A Biblical Response to Mental Health Conference" September 13-15 at Desert Springs Church. Registrations will be accepted until September 12th! Visit abqbcc.com for more information.