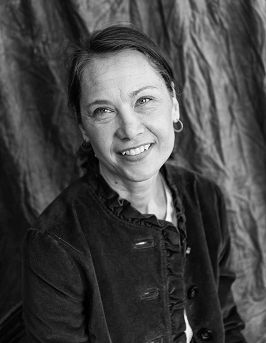 My husband Nathan and I recently returned to the area after a three year stint living in the Front Range of Colorado. We homeschool our three children ages 8, 6 and 2. Nathan has attended Mountain Christian church since he was 4 or 5 years old and I joined him not long after we married 13 years ago.
One of the best pieces of advice I ever received about being a mother was:
"The best way to love your children, is to love their father."
And the best piece of advice I have for you today is this:
"The best way to DISCIPLE your children is to love their HEAVENLY father."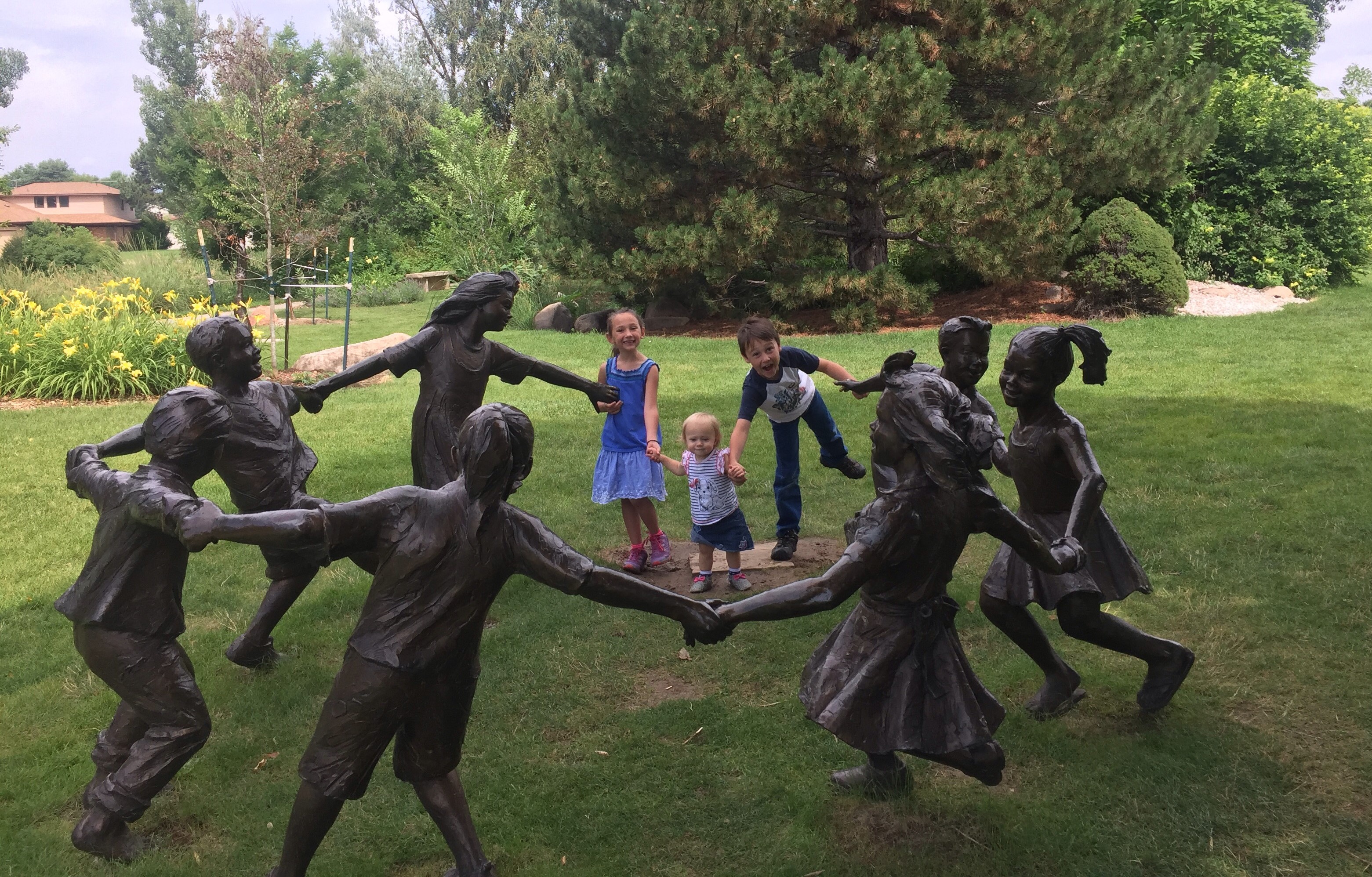 Have you ever noticed how much your children are like you? How they do the things you do and say the things you say?
Irritating, isn't it?
I mean it can be irritating when you notice your bad character traits coming out in them. It's frustrating and humbling.
However, when they imitate you praising the Lord, or praying aloud to Him, or loving His word, or sharing their faith with others? There's nothing like it.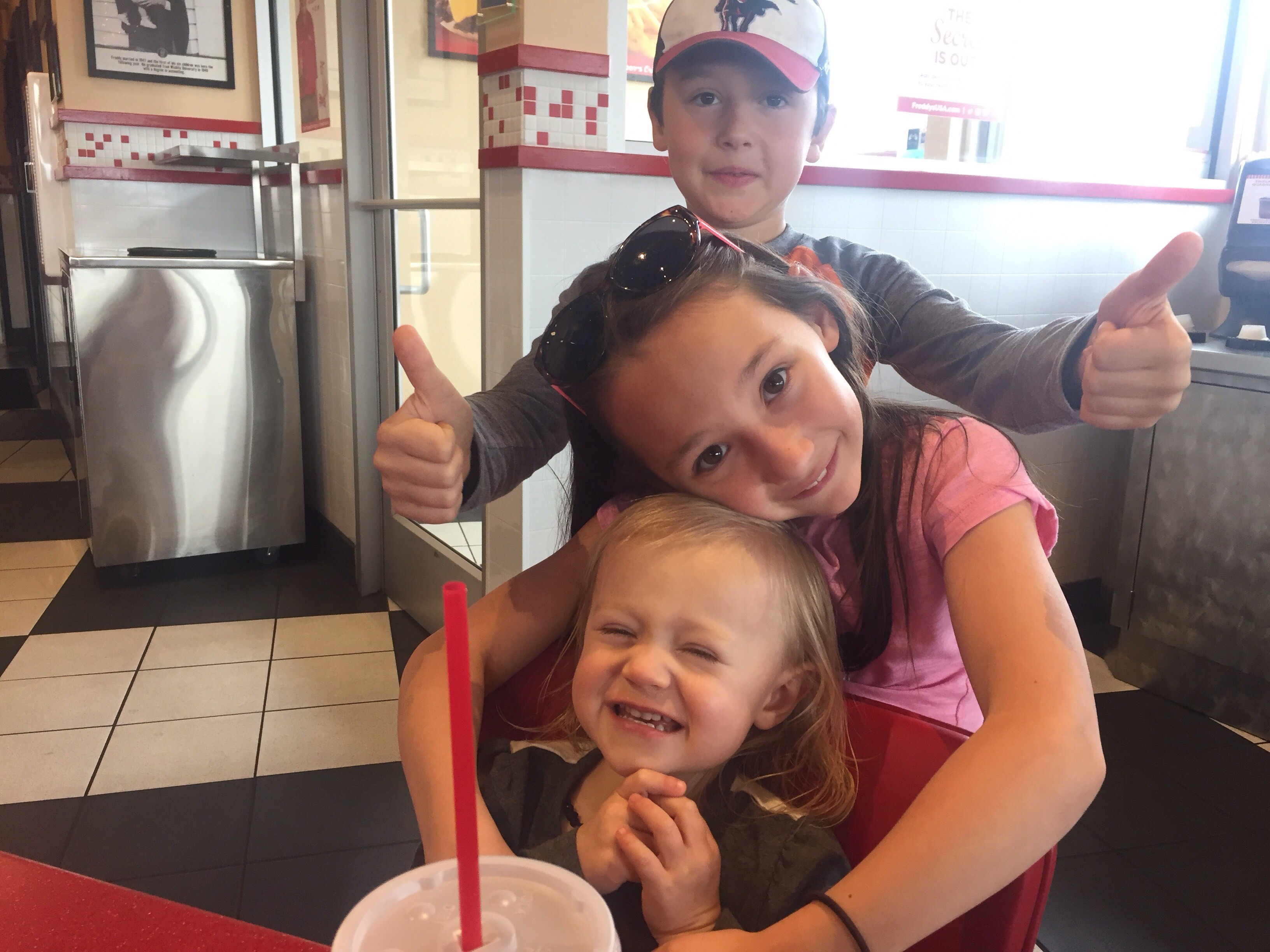 I am a lover of books so mostly what this looks like in our home is reading THE BOOK together, studying and discussing it. Our history curriculum makes this easy. We are currently working through 2 Kings together and started in Genesis back when my oldest was in Kindergarten.
If you want to give your kids a Biblical world view and disciple them, you have to start with the Bible. Build not only your day around it, build your life around it.
We read and enjoy other great books too. I love Lamplighter books particularly, but there are plenty of great books around. We recently finished Farmer Boy, from the Laura Ingalls Wilder series and sharing that experience led to so many teachable moments.
You see, in order to disciple someone, you have to spend time with them. Jesus did. He ate with His disciples and slept with them, travelled with them, fished with them and talked with them.
We also involve our kids in serving others because Jesus didn't stop with spending time with His disciples. He also healed others and fed others and taught others and loved others and prayed for others with them.
Love Jesus, spend time with Him and spend time with your kids. Introduce them to each other. Be what you want your kids to be. And pray a lot.
And when you fail, because you will fail, because you are human, be like Jesus and offer yourself lots of grace. Apologize to your kids, let them see that you don't have all the answers, but that you know the one Who does. Because that's discipling too.
Announcements:
The One to One Soul Care Conference will be held at MCC November 9-10. Are you interested in biblical counseling? Do you feel you want some training on how to walk with a brother or sister in their dark seasons? Please join us! Click here to register at or contact Elizabeth for more information.
Please note - the Sponsorship Training for the Wood Ministry will be rescheduled for a later date. Please contact Don & Ann Moore with questions.
Pull out your mixers and aprons! SHINE is looking for people who can donate cakes, or other desserts, for A. Montoya's Fall Festival! Cakes can be dropped off at the church foyer Friday, October 26 between 9:00 am - 3:00 pm. Questions? Click here to sign up to bring a cake!
MCC is gearing up for the Samaritan's Purse Operation Christmas Child Shoebox drive! The mission of OCC is to demonstrate God's love in a tangible way to children in need around the world, and together with the local church worldwide, to share the Good News of Jesus Christ. Last year MCC collected 230 shoe boxes to be gifted to children around the world! Boxes will be available this Sunday, October 21st, in the foyer and the final drop-off date is November 11th! It is a great time to start gathering items to bless children around the world!

Shine also has a unique food pantry at A. Montoya! Kids often go to bed without dinner, come to school too late for breakfast, and aren't sure if there will be dinner that night. We have been asked to create a small food pantry at the school that would contain items like tuna packets, apples, macaroni and cheese, Ensure or Boost, peanut butter crackers, nuts, and the like. The children could keep these items in their backpacks so that they would always have something to keep them going. We are working on putting together a list of items, including gluten-free ones, that we would like to stock the pantry with. Please pray about whether you would like to donate items or money to help keep the pantry stocked year-round!