Then, God Intervened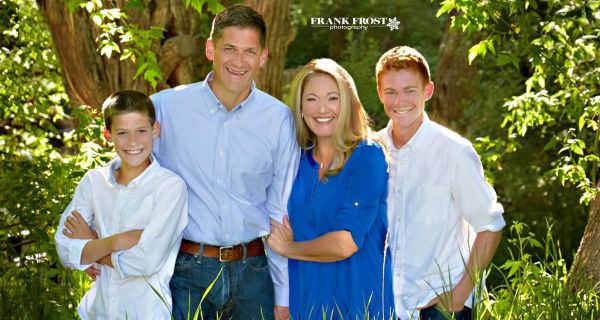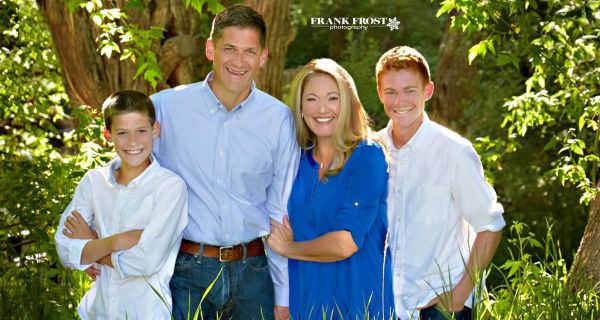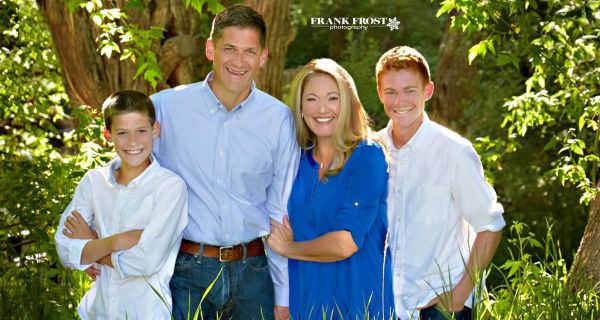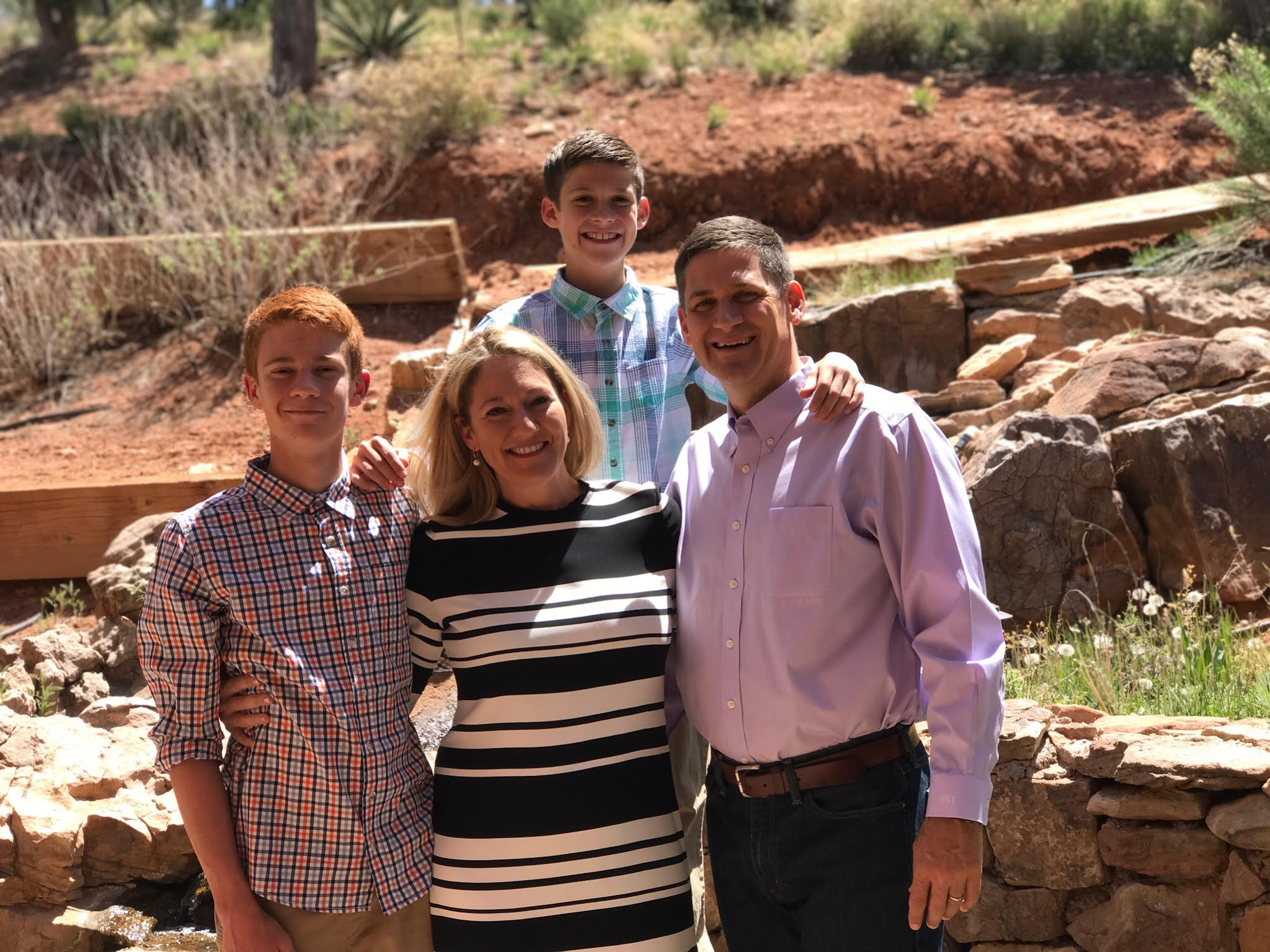 I had never attended a bible study before and had no idea what to expect. Having grown up Catholic, my bible exposure was limited to the first, second and gospel readings during mass. In the Catholic faith we had lots of religious icons: the rosary, the statues, and the confessional. I found great comfort in attending church so as I moved when I moved from New York to New Mexico in 1997, I found St. Bernadette's. Then, when I moved to North Carolina in 2000, I found St. Matthew's. With yet another move back to New Mexico in 2001, Holy Child was my church.
But, then…. I married a Methodist and my Catholic church attendance quickly came to an end. I could not have known the way my faith would grow in the coming years.
Fast forward to September 2004; I was a new stay-at-home mother and, having slightly different religious affiliations than my husband, we felt we needed to find a new church home. We needed a place where we could not only attend church but also set a foundation for our family.
I noticed on the Mountain Christian Church marquis that a Women's Bible Study was starting and it peaked my interested. But I waited...yes, I drove up and down Route 14 thinking I wanted to attend the Women's Bible Study but I didn't feel comfortable enough to stop.
Then, God intervened.
Out of the blue, my neighbor Kelly asked if I wanted to attend that exact study. And I said yes!
It was a decision that would change my life. The study was Jennifer Rothschild's "Walking by Faith: Lesson learned in the Dark." During that study I learned so much about faith, from both Jennifer's book and my group.
I realize now that I was divinely placed in Pam Cravens' small group. And while I haven't seen Kelly Odegard since 2005, in the brief time I did know her, she fulfilled her purpose of leading me to a bible study and new church home. I know that I would not have taken that first step to attend that bible study without her!
You see, even though church was always present in our family growing up; we were literally a dictionary definition of an Italian/Irish Catholic family, attending this bible study taught me about the personal relationship that I could have with Jesus. While I revered and feared God, ultimately I hoped I could do enough good things to get me into heaven. Salvation looked different from the Catholic perspective. Until that bible study I had no idea about the personal and private relationship with Jesus that was just for me.
In Jesus I found a friend who consoled, counseled, taught, loved, scolded and humored with me. Because if you know me, you know He has to have a sense of humor.
In the inner sanctum of Pam's small group, we were bound by trust and I found new sisters in Christ. Being in the study was life changing in so many ways!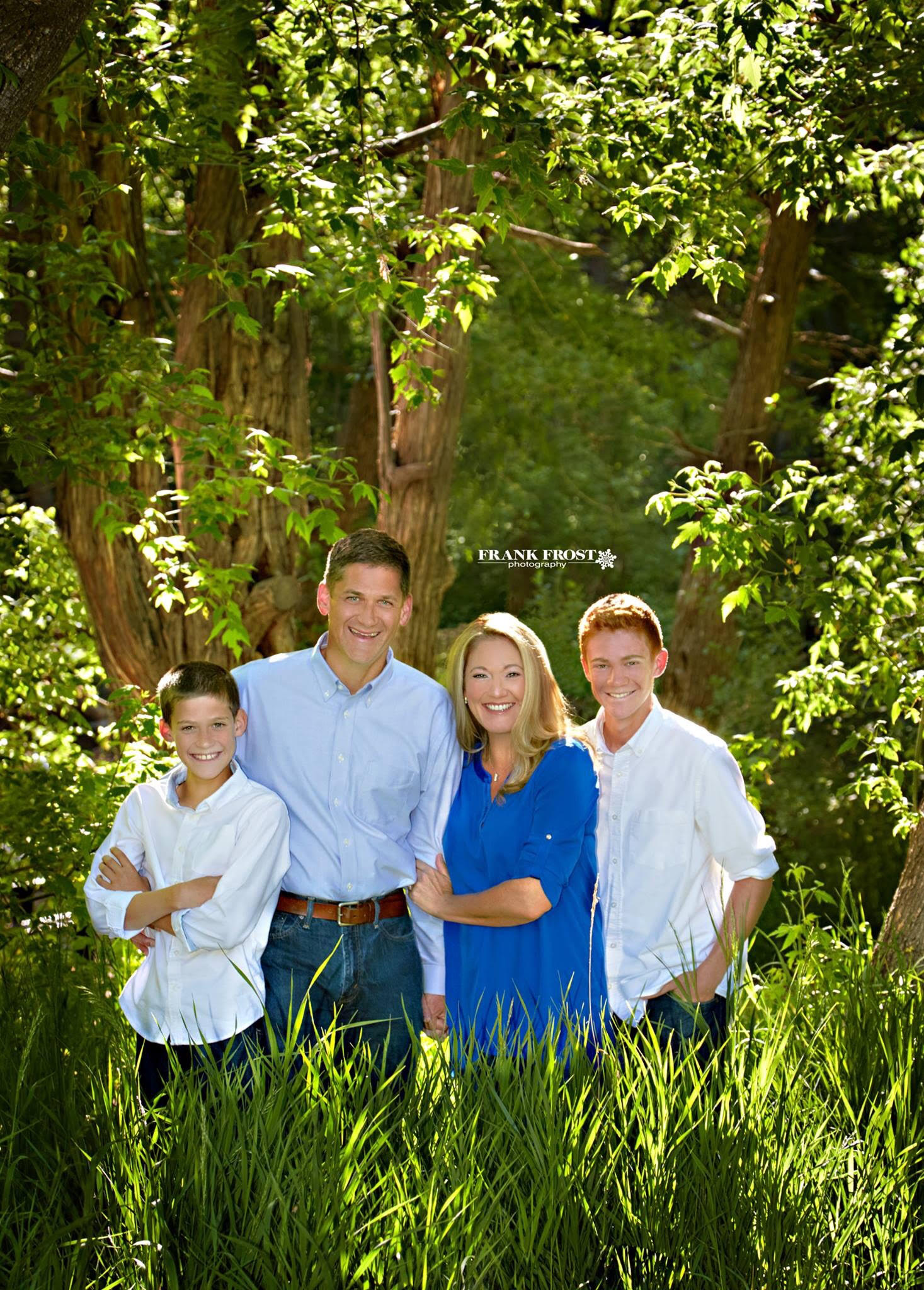 I was baptized by Frank in 2006 and have been what I like to call "living intentionally Christian" ever since. Am I perfect? Ha! Nope. But I have a personal relationship with Jesus that I didn't have before and I have been able to share that with my husband and children and anyone else God puts in my path.
My mission field is not in my church, neighborhood, nor in my circles, but in every day dealings with business colleagues and school activities and with strangers, when I am brave enough.
My involvement in various ministries blossomed, from coordinating the first Food for the Hungry Bolivia sponsorships, to bringing MOPS to MCC, to running the VBS preschool and counting collections monies, to very occasionally playing the flute with the worship team.
This all happened because I came to Women's Bible Study. I have found something here that I didn't even know was missing and I am eternally grateful for Mountain Christian and all its women opening their arms and hearts to warmly welcome me.
0 comments
Announcements:
Men's Bible Study Fellowship starts THIS Tuesday, September 10 at 6:30pm in the MCC Library. This year they will be studying "Acts and Letters of the Apostles". BSF provides an in-depth, international Bible study that helps people know God and equips them to effectively serve the Church. Contact Tom Young.
Women's Community Bible Study begins this week; September 10th and 11th! The evening group meets Tuesdays at 6:30pm in the Fellowship Hall beginning September 10 and the morning group meets Wednesdays at 9:15am beginning September 11! Childcare is provided for the Wednesday study only. Contact Pam Cravens.
The Women's Peacemaking Study is Thursdays at 10:00am in the Conference Room beginning September 19. This study offers a meaningful, lasting message to lead you out of conflict and into a state of peace where you can live as a representative of Christ to other women and unbelievers. Contact Christine Leggett.
MCC Elders are hosting a 4-week Foundations Class starting September 15. This class is designed to better help you get to know MCC - who we are, what we believe and why, and how to get connected. Please sign up with Sarah.
With winter coming the Wood Ministry is already getting calls requesting wood but we need men, women, and couples to serve as sponsors! For those interested in learning about Wood Ministry sponsorship, there is a training Saturday, October 12th at 9:00am in the conference room. We would love to share what it means to be a sponsor and how sponsorship through the wood ministry changes lives by helping people see their own value and build their own support systems by sharing our time and a few cords of wood. Contact Sarah at the church office.
"You will receive power when the Holy Spirit has come upon you; and you shall be My witnesses both in Jerusalem, and in all Judea and Samaria, and even to the remotest part of the earth." Acts 1:8
Are you interested in being a witness for Christ in a remote part of the world? Have you wondered if a short-term mission trip is right for you? If so, join us for an informational meeting to discuss our Spring 2020 Bolivia Mission trip with Food for the Hungry next Sunday, September 8th after 2nd service in the Youth Hall. Contact Jennifer Ward.

Sisters in Stitches is meeting Wednesday, September 11 from 1:00 - 3:00 pm in the Fellowship Halll. All SIS and interested women are encouraged to join us to fellowship and discuss on-going plans for this ministry. Snacks will be provided. Contact Davra Clayton for more information and to RSVP .
ABQ Biblical Counseling is hosting "A Biblical Response to Mental Health Conference" September 13-15 at Desert Springs Church. Registrations will be accepted until September 12th! Visit abqbcc.com for more information.