The Rainy Day that Opened the Way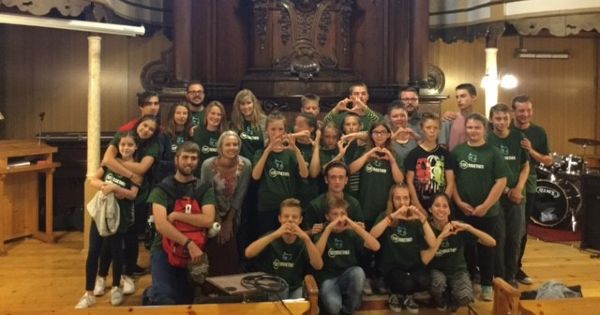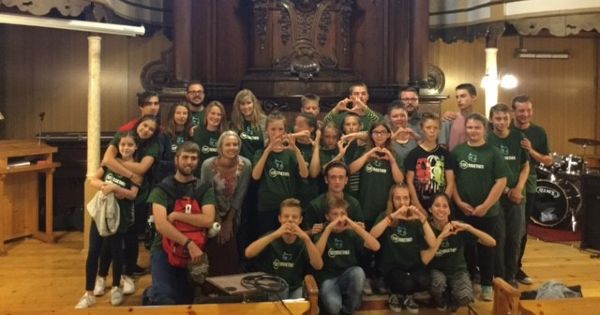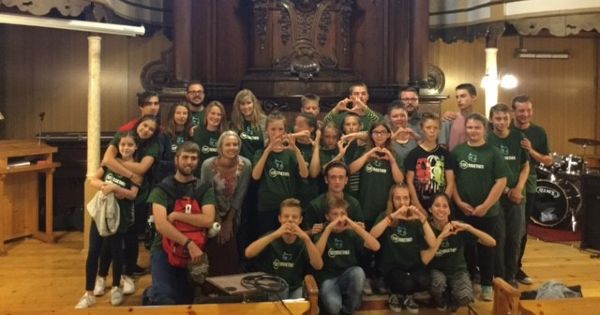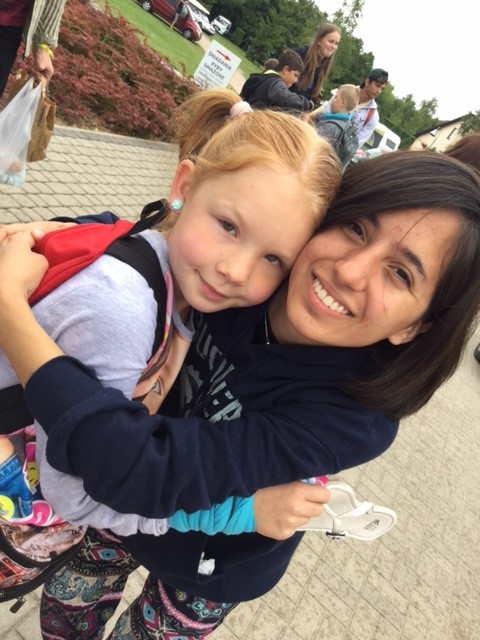 Just a few short months ago while serving on a 31 person team in Poland, I saw God provide in big ways! God showed me that when I remained faithful to Him, no matter how hard the situation seemed, or how many doors were shut, He would always be faithful to open other doors to make a way for the gospel to be shared!
During our third week in Poland, my U.S. team and our Polish friends split into three groups so we could reach people in different areas. Our focus was evangelizing through performing dances, and skits, a Vacation Bible School (VBS), and prayer. We were blessed with opportunities to share the gospel in city squares, churches, at a school and a senior home!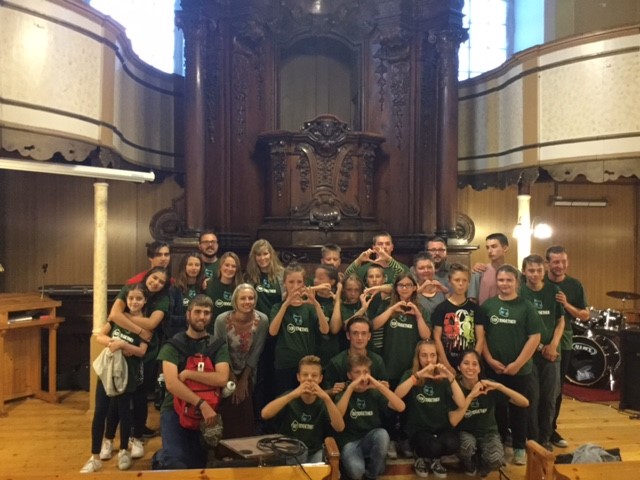 During one VBS, God reminded us of the importance of staying faithful to Him even when the situation seemed disappointing. One day it was raining so hard that we had to go inside. Definitely not according to our plan! Luckily, there was a museum close by that we could use.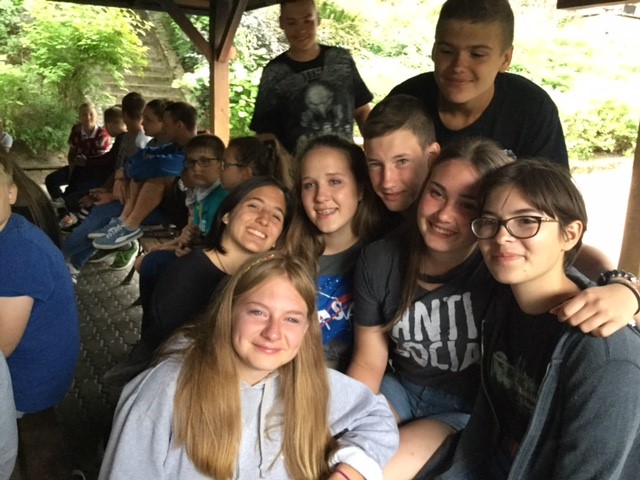 The problem was not only weather, but attendance. With the exception of the little brother of one of my team-mates, there were no children. We were disappointed and discouraged by the turnout, or lack thereof. But, by God's grace, one of our Polish friends encouraged us to carry on, trust in God, and to serve Him with a cherished heart. So we went on with our plan, not sure what would come of it, but trusting that God would use it for His glory.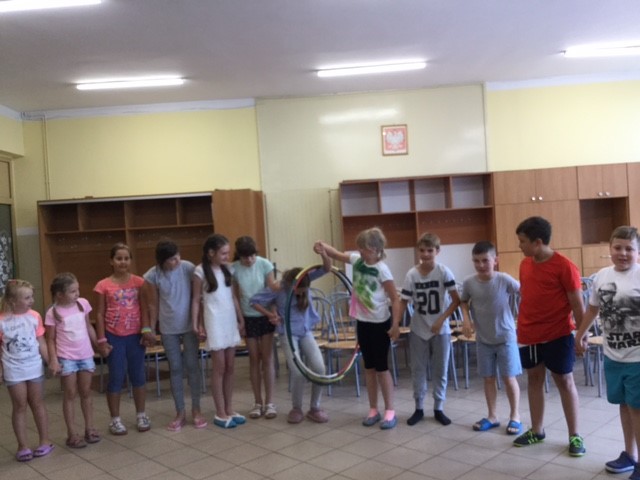 We played games, sang songs, taught a couple lessons, and just plain had fun!
We thought that was the end of the story but soon realized that God had other plans!
What we didn't find out until after we finished that afternoon was that the woman in charge of the museum would offer to call a few places to see if they wanted us to come. Those phone calls opened the door for invitations to both a senior home and a school!
If we hadn't persevered through the disappointment of a low turnout for our VBS on that rainy and discouraging day, we would not have had the opportunity to be invited to those places! God opened the doors for us as we remained faithful to Him. If we had not trusted God, we may have missed those opportunities completely.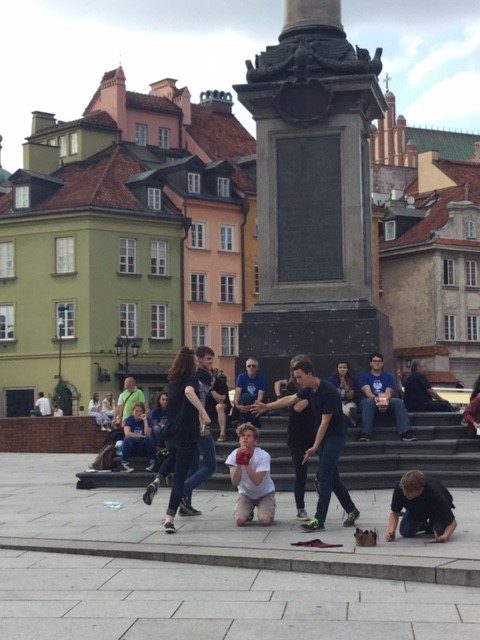 Later, during the fourth week of our trip, the Polish kids returned to their homes and the U.S. team and I headed north to Mikolajki. While there we were blessed to minister to kids and teens at a Catholic camp for four days. One particular lesson we shared was about the Colors. We taught them that black represents Sin, red represents Jesus' blood, white is for His blood making us pure and clean, green is for our growth in Him, and yellow is for Heaven. It's likely a lesson every Sunday school teacher knows and has taught numerous times but this time, the lesson would be as powerful for the teachers as it was the students.
As we finished teaching the students what the colors meant and began passing out the colored beads to make bracelets, we realized that there was only a handful of the green beads. We weren't sure if there would be enough for every student but decided to hand out all we had and see how God would provide. At the end, after passing out the materials, we noticed that there were still plenty of beads left...we thought, "Wait. Weren't there only a handful to begin with?"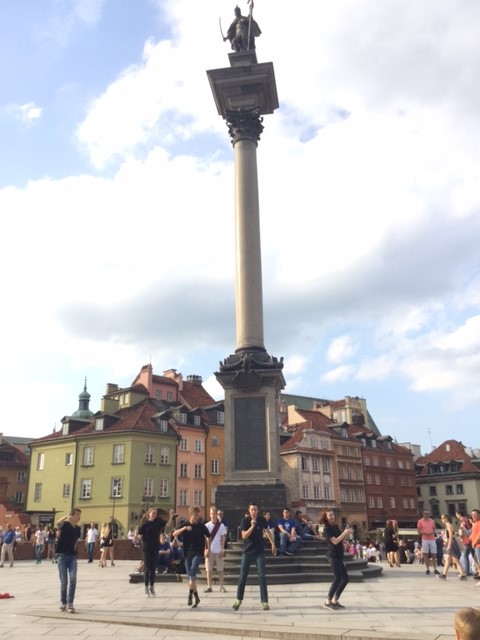 Yet now, after passing out beads to all the kids and making our own bracelets there were still a LOT left! More than a handful for sure! It was a small but precious miracle from God. This moment reminded me of the Bible story where "Jesus feeds the five thousand." Each color we taught and each lesson we shared was important and God did not want to leave a single one out! Just as God yearns for us to grow in Him and loves deep relationships, He provides for all of our needs. What a reminder that day was of His provision for us.
Throughout this trip I was continually reminded about God's grace, provision and faithfulness. While teaching others about God's love, I became the student in lessons that I will never forget.
Click here to learn about all of MCC's missions programs!
0 comments
Announcements:
Men's Bible Study Fellowship starts THIS Tuesday, September 10 at 6:30pm in the MCC Library. This year they will be studying "Acts and Letters of the Apostles". BSF provides an in-depth, international Bible study that helps people know God and equips them to effectively serve the Church. Contact Tom Young.
Women's Community Bible Study begins this week; September 10th and 11th! The evening group meets Tuesdays at 6:30pm in the Fellowship Hall beginning September 10 and the morning group meets Wednesdays at 9:15am beginning September 11! Childcare is provided for the Wednesday study only. Contact Pam Cravens.
The Women's Peacemaking Study is Thursdays at 10:00am in the Conference Room beginning September 19. This study offers a meaningful, lasting message to lead you out of conflict and into a state of peace where you can live as a representative of Christ to other women and unbelievers. Contact Christine Leggett.
MCC Elders are hosting a 4-week Foundations Class starting September 15. This class is designed to better help you get to know MCC - who we are, what we believe and why, and how to get connected. Please sign up with Sarah.
With winter coming the Wood Ministry is already getting calls requesting wood but we need men, women, and couples to serve as sponsors! For those interested in learning about Wood Ministry sponsorship, there is a training Saturday, October 12th at 9:00am in the conference room. We would love to share what it means to be a sponsor and how sponsorship through the wood ministry changes lives by helping people see their own value and build their own support systems by sharing our time and a few cords of wood. Contact Sarah at the church office.
"You will receive power when the Holy Spirit has come upon you; and you shall be My witnesses both in Jerusalem, and in all Judea and Samaria, and even to the remotest part of the earth." Acts 1:8
Are you interested in being a witness for Christ in a remote part of the world? Have you wondered if a short-term mission trip is right for you? If so, join us for an informational meeting to discuss our Spring 2020 Bolivia Mission trip with Food for the Hungry next Sunday, September 8th after 2nd service in the Youth Hall. Contact Jennifer Ward.

Sisters in Stitches is meeting Wednesday, September 11 from 1:00 - 3:00 pm in the Fellowship Halll. All SIS and interested women are encouraged to join us to fellowship and discuss on-going plans for this ministry. Snacks will be provided. Contact Davra Clayton for more information and to RSVP .
ABQ Biblical Counseling is hosting "A Biblical Response to Mental Health Conference" September 13-15 at Desert Springs Church. Registrations will be accepted until September 12th! Visit abqbcc.com for more information.