"Real Life" is What You Make It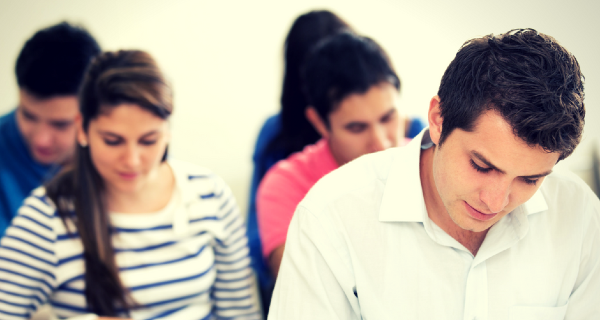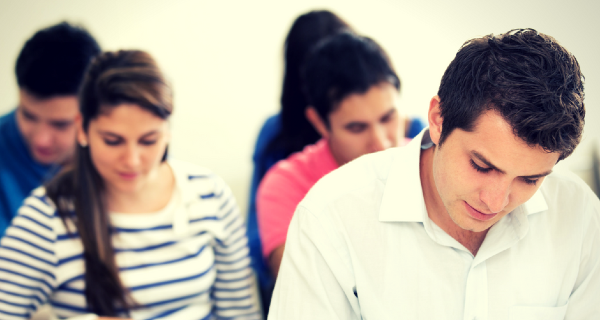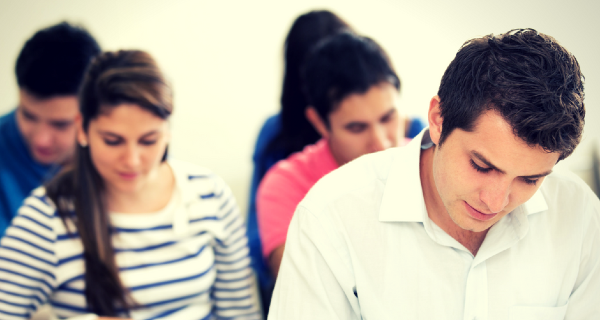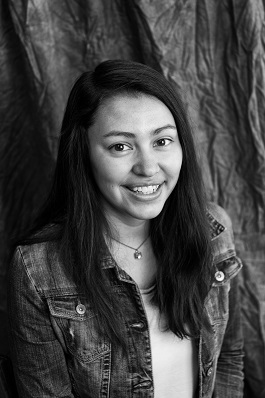 Sometimes I feel like I might be a student forever. If I have it my way, I'm signing up for as much school as any person can attend in their life. I've already been a student for 17 years, so although I don't know everything, I have some experience in the crazy and sometimes erratic phase of "studenthood."
I know the feeling of waiting for your life to start, thinking school is just a bunch of hoops to jump through so you can finally do what you want.
I know the seduction and danger of a mindset that says "I don't have to work on growing spiritually until I'm an adult. What could I do now anyway?"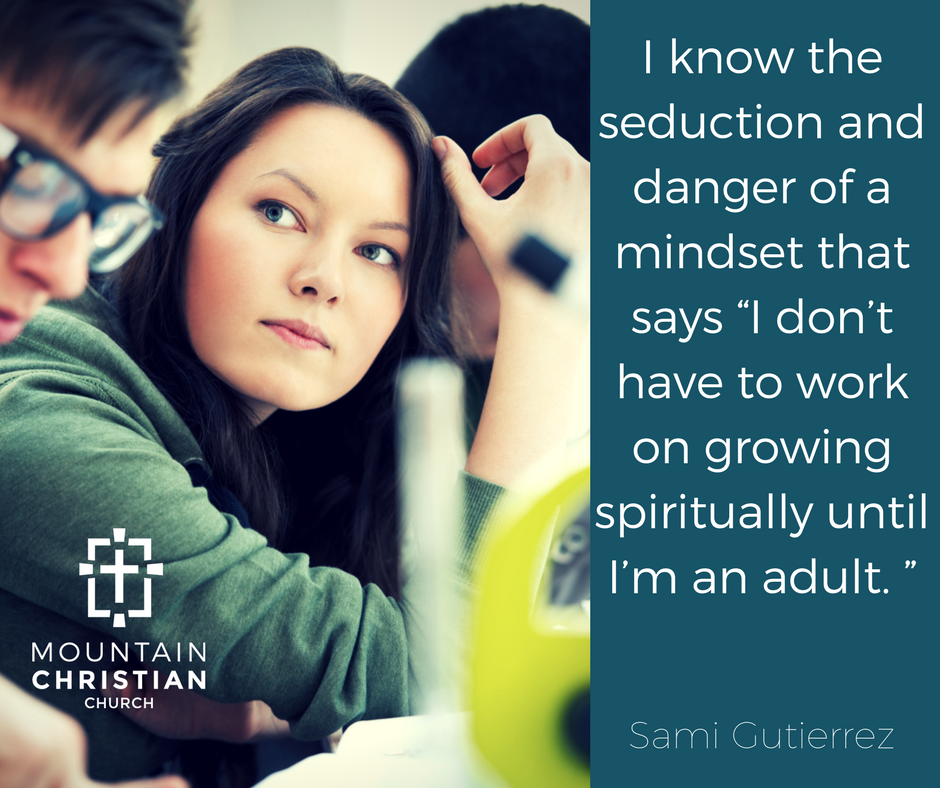 These attitudes grab ahold of us, they infect us and have consequences that last far beyond the date of our high school or college graduation. But you don't have to believe that, those ideas only define you if you let them.
School can and should be a time when we prepare ourselves for a lifetime of serving God.
In order to do so, we have to watch out for the lies Satan's dying for us to believe. If I kept count of the phrases I heard most going through school, I think the one used most frequently by students would have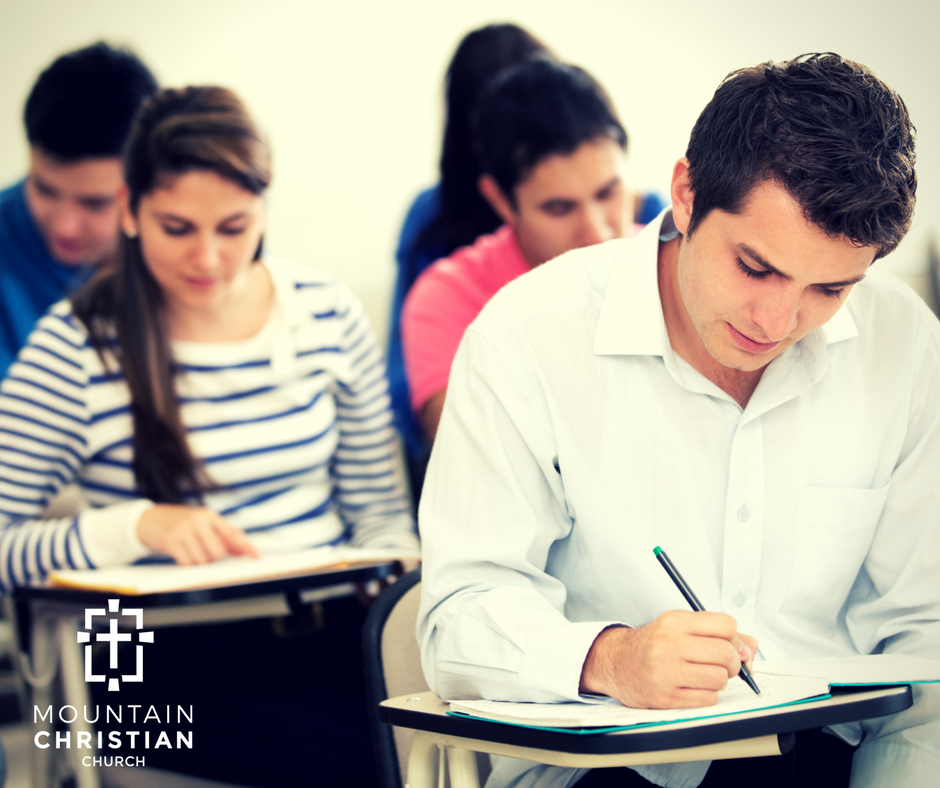 been, "when will I ever use this (referring to the Pythagorean theorem, the Bill of Rights, or whatever we're learning at the time) in real life?" I know I've said that more than my fair share of times. And let's face it, I haven't used the Pythagorean theorem since 10th grade! So there's that.
But more importantly, hidden in the heart of that phrase is a dangerous implication. Who says your years in school aren't "real life"? What's less "real" about your school day than your parents work day? This idea feeds into the lie that your life really starts when your formal education ends, and anything that happens before that doesn't really matter. That's an awfully dangerous mindset.
The truth is: What you do now matters!
If you think your years in school are a waste of time, you're going to waste the time you spend in them. As hard as it is to believe, school is most likely the phase of your life during which you'll have the most "free time," you're going to use that time on something, you might as well use it for God. What you do today establishes habits that last your whole life.
Also, students are still learning what they believe and who they are. It's one of the most effective times to share the gospel. With every day that passes, people get more set in the paths they're going to follow, and most of these paths lead away from the path of life.
Satan would love to render you ineffective by saying your life doesn't matter yet, but God loves using the uneducated, the underqualified and the unprepared.
In other words, God loves using students.
It's our job to make ourselves available to Him, and let Him work out the rest.
Are you a student, or do you know who would like to attend a youth ministry? MCC has two great Youth Ministry programs: Fire and Ice is a Mid-High Youth Ministry and The Hang-Out is a High-School Youth Ministry.
Announcements:
The Military Bible Stick is designed specifically to bring God's Word to men and women deployed in the U.S. Military. It's a small digital player pre-loaded with the New Testament and Psalms specifically selected for our troops. If you would like to support this opportunity beyond your regular giving, make a separate check to MCC, with "Military Bible Stick" in the memo. Contact Chris Willadsen for more information.
We have a terrific opportunity to spread God's love and his Word to the international students attending UNM. MCC has been working with ISI for many years helping international students as they arrive in town for the new academic year.
Volunteers are needed in several capacities:
Picking students up at airport, temporary homestays, or helping with apartment hunting
Help at welcome center
Furniture movers, pickup and distribution
Prepare dish for volunteer/student lunches (sign-up sheets will be in the foyer)
These activities will run July 31-August 17, pick the times that work best for you. There are also opportunities that span the entire school year as well:
Assist with English program
Student friendship partners (meet monthly with student)
Please contact Vince Tidwell or Stan Schug for
more information or to get involved.
The door is open to share the Gospel in our public schools! Come and be a part of Bible Club! The trainings are from 9:00 a.m. - 3:00 p.m. either
August 4th at Mountain Valley Church
in Edgewood
or
August 11th at Monterey Baptist in Albuquerque.
Contact Gail Salazar at 980-6890 or email at
sonfollower@reagan.com to RSVP.
Luke Feldner and Vince Tidwell are introducing an adult fellowship group focused on studying and discussing Systematic Theology. The planned curriculum includes ten introductory lessons on defining and categorizing theology, Christian epistemology, defining "essentials" vs "non-essentials", and the historical sources and norms of Christian belief. The goal of this new small group will be to hold each other accountable for obeying Christ's command to love the Lord with all of our heart, soul, mind, and strength. Contact the office at mccn14@gmail.com if you are interested.