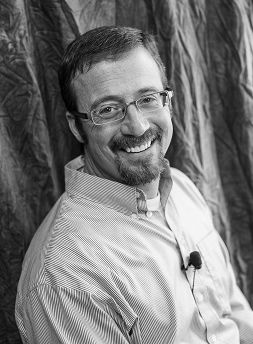 In Europe, there are great cathedrals that once housed thousands of fervent Christ-worshippers every week. Some were even the sites of revivals and mighty works of God just a century or two ago. Now, many are closed. One, in the Netherlands, is even used as a skate park.
Some have said that Christianity is always one generation away from extinction. These empty cathedrals are a stark reminder of that.
So, every generation of believers must take up the task of passing on their faith to the next generation, because no one is born a Christian. One of the ways that we do this is to train our children in knowing the Lord. We are charged to guide them in how to be His disciples.
Scripture tells us to disciple our children throughout our days, not just by taking them to church once a week (Dt. 6:1-9). It also tells us that parents have a distinct and God-given role in nurturing faith in their children (Eph. 6:4, Col. 3:21, Ps. 78:4).
Now who doesn't hear this, and immediately feel the weight of it?! None of us is perfect; and all of us could certainly learn in this area!
Here at MCC, we'd like to take this opportunity to share some encouragement and some ideas with one another. Over the next few days, we will be posting blogs from several different families - each in different places in life - that discuss how they help encourage their children to be disciples of Christ.
We're in this together. We want every family to be faithful in making disciples. Be assured that even through our shortcomings and our imperfect efforts, the Lord is glorified.
May you be encouraged, challenged, and helped, brothers and sisters. I know that I will be!
With you for passing on the life-changing gospel in every home,
Pastor Frank
Announcements:
Women's Fellowship Evening Bible Study
Begins September 12th at 5:30. Please bring your bible and your favorite side-dish or dessert and join us! We will discuss Sunday's Sermon. Contact Elizabeth.

Join us for MCC's End of Summer Picnic!
Sunday, Sept 23 from 1-5pm
Embudo Hills Park in Albuquerque. (Same as last year)
Bring your family, food & drinks, chairs/blanket and lawn games! Water bottles and dessert provided.
Contact Yolette Roybal for more information.
Shine is forming a Cookie Posse! This will be a group of people who would like to bless the staff at A. Montoya with fresh-baked cookies! Each time a staff member reaches into our cookie jar, it'll be like getting a big hug from one of us. Please let Ashley Procter or Marcy Bryant know if you are interested in becoming a part of the Cookie Posse!
Also, Shine is setting up a unique food pantry at A. Montoya! Kids often go to bed without dinner, come to school too late for breakfast, and aren't sure if there will be dinner that night. We have been asked to create a small food pantry at the school that would contain items like tuna packets, apples, macaroni and cheese, Ensure or Boost, peanut butter crackers, nuts, and the like. The children could keep these items in their backpacks so that they would always have something to keep them going. We are working on putting together a list of items, including gluten-free ones, that we would like to stock the pantry with. Please pray about whether you would like to donate items or money to help keep the pantry stocked year-round!