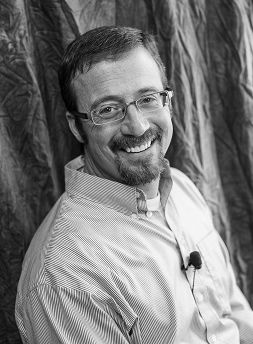 In Europe, there are great cathedrals that once housed thousands of fervent Christ-worshippers every week. Some were even the sites of revivals and mighty works of God just a century or two ago. Now, many are closed. One, in the Netherlands, is even used as a skate park.
Some have said that Christianity is always one generation away from extinction. These empty cathedrals are a stark reminder of that.
So, every generation of believers must take up the task of passing on their faith to the next generation, because no one is born a Christian. One of the ways that we do this is to train our children in knowing the Lord. We are charged to guide them in how to be His disciples.
Scripture tells us to disciple our children throughout our days, not just by taking them to church once a week (Dt. 6:1-9). It also tells us that parents have a distinct and God-given role in nurturing faith in their children (Eph. 6:4, Col. 3:21, Ps. 78:4).
Now who doesn't hear this, and immediately feel the weight of it?! None of us is perfect; and all of us could certainly learn in this area!
Here at MCC, we'd like to take this opportunity to share some encouragement and some ideas with one another. Over the next few days, we will be posting blogs from several different families - each in different places in life - that discuss how they help encourage their children to be disciples of Christ.
We're in this together. We want every family to be faithful in making disciples. Be assured that even through our shortcomings and our imperfect efforts, the Lord is glorified.
May you be encouraged, challenged, and helped, brothers and sisters. I know that I will be!
With you for passing on the life-changing gospel in every home,
Pastor Frank
0 comments
Announcements:
In observance of Memorial Day the MCC office will be closed

Tuesday, May 29th

.
There are some immediate needs in the Food Pantry. We are in need of soup, rice, tuna, jelly and canned/boxed milk. Please take note of the expiration date when you are donating. Thank you!
Ladies, the Women's Serving Team is hosting Sips and Salads (an evening version of Mugs & Muffins) on

Tuesday, June 19th from 6pm-9pm.

Emily Gray will be speaking about "Waiting on God." It is sure to be an amazing evening of fellowship, scripture, food and sharing. We hope you will join us. This is a potluck event so please RSVP to Elizabeth to let her know you can attend and if there is a dish you would like to contribute!

Women, are you looking for a way to stay in the Word this summer? We have two studies looking at the Gospel of John. Contact Elizabeth for more information about either of these studies (below).
Beginning

Wednesday, June 6th at 5:30 p.m.

we will begin a 12-week study by Justin Buzzard. This is part of the Knowing the Bible Series edited by J. I. Packer. Cost is $10.
If you are looking for a morning study, we will begin discussion on the Gospel of John on

Monday, June 11th at 10 a.m.

No cost, just bring your Bible and read with us.
June 25th – 29th

from

9am – 12pm
We have a month until VBS starts and are working hard to get our volunteer list completed! There are a number of positions open and waiting for a volunteer like you to fill them! We are looking for activity assistants, snack helpers, help with music and crafts and many more!
Click here
to register as VBS volunteer today or contact Nicole Barker by June 1st to get involved!
Click here to Register your kids and grand kids for VBS today!
Missionaries Return from Bolivia
Check out the story, Missionaries Return from Bolivia that ran in the East Mountain Telegraph, April 6th, 2017.