My Life, God's Tapestry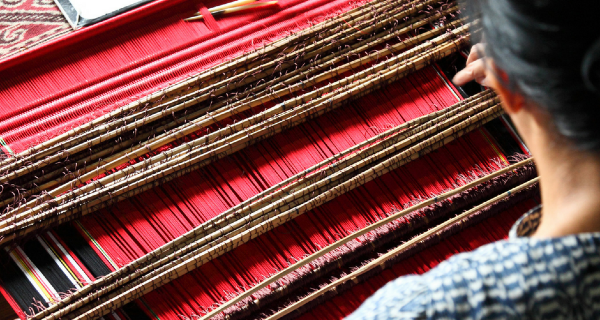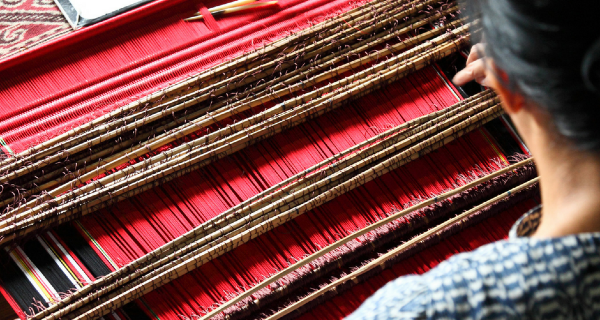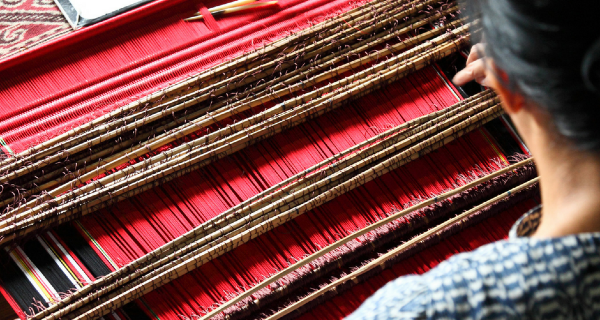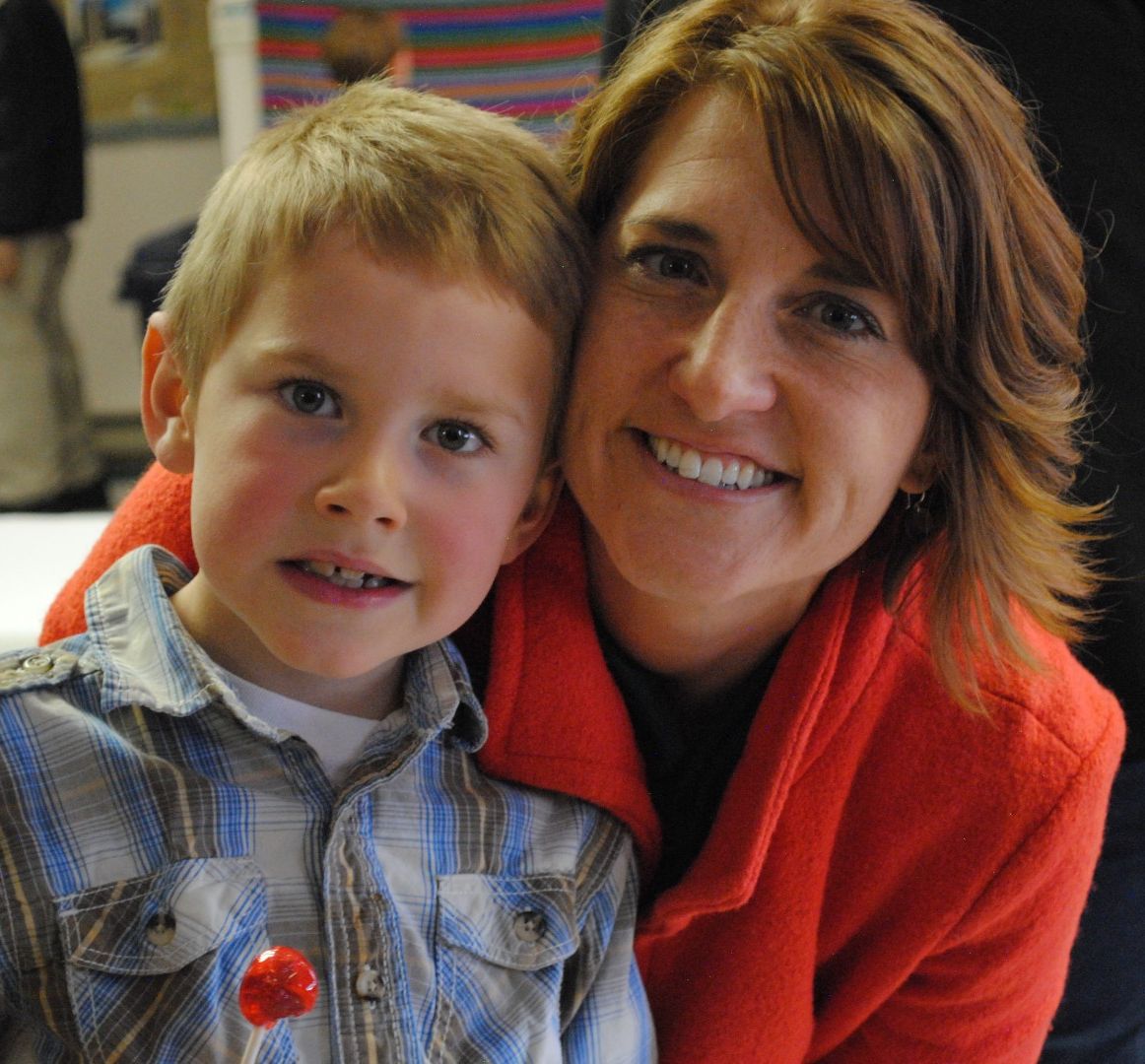 "Your life is a lot like a quilt," Barb said, "a masterpiece tapestry made by the Master Craftsman Himself, God."
I was sitting in my kitchen, still in my pajamas, late in the morning, with a coffee cup in one hand and a phone in the other. My two year-old hanging on my knee. I thought, "Disordered tapestry, yes. Masterpiece, no."
Barb Procter has spent years attending, and then facilitating, MCC Women's Community Bible Studies. I know she has been where I am now. But more than that, I want to hear how she survived it. What had studying the Word meant to her? How had His presence made these times easier? How had the relationships she developed, the moments of vulnerability, and the stories she heard from other women during these Bible studies helped her in the day-to-day?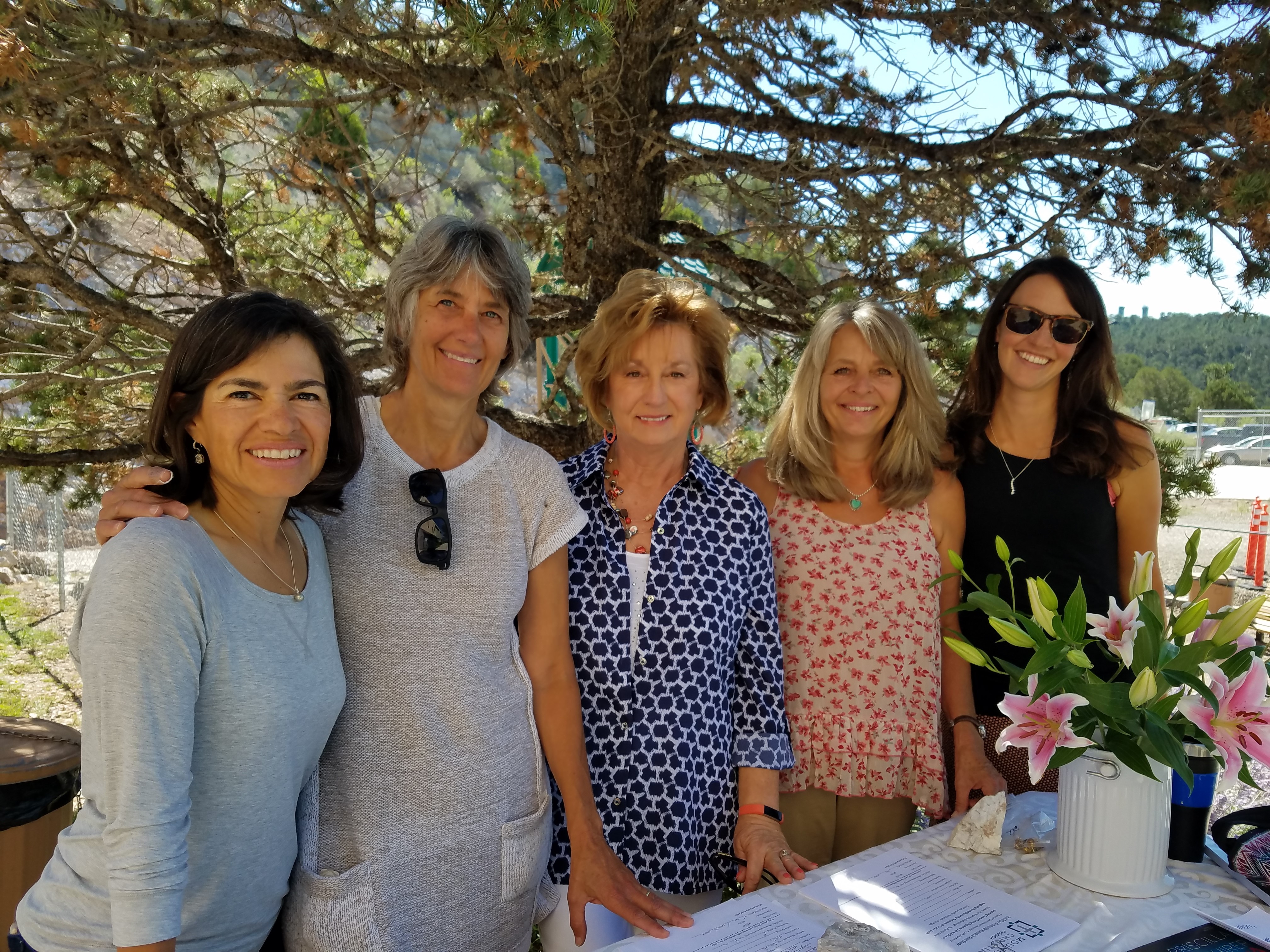 As she spoke, I was reminded of Romans 8:28, "And we know that in all things God works for the good of those who love him, who have been called according to His purpose."
Barb drew a beautiful word picture for me about how it is that God stitches together each experience, memory, and emotion to make something completely unique, completely you.
Yes, your life is like a beautiful tapestry; there might be days it feels more like a dishtowel than a masterpiece, but every single stitch, fabric, color and design are there for a reason.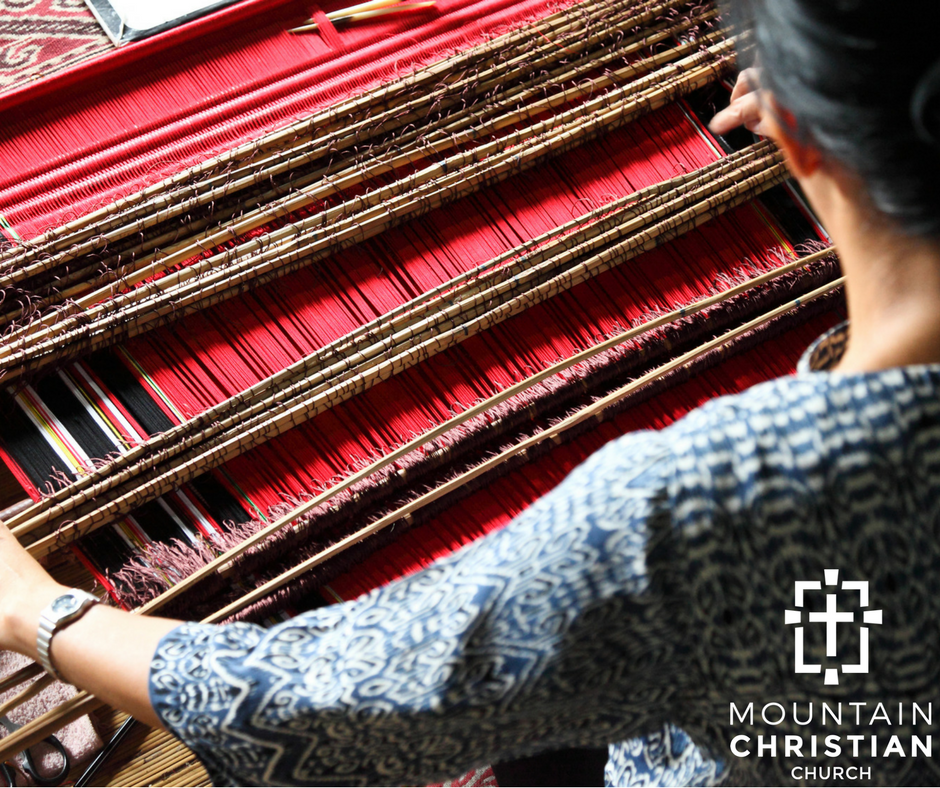 Barb said, "The Lord weaves our lives together with wonderful colors of bright purple, royal blue, orange sunsets and yes, on occasion, darker colors too."
While we may wish that every fabric was bright and beautiful, and mourn those dark colors, or hard times, there is a reason for those, too. In Jesus' Sermon on the Mount, we are reminded of this when He says, 'Blessed are the poor in spirit, for theirs is the kingdom of heaven (Matthew 5:3).' Barb reminded me that the tapestry of our lives wouldn't look the same without these experiences.
I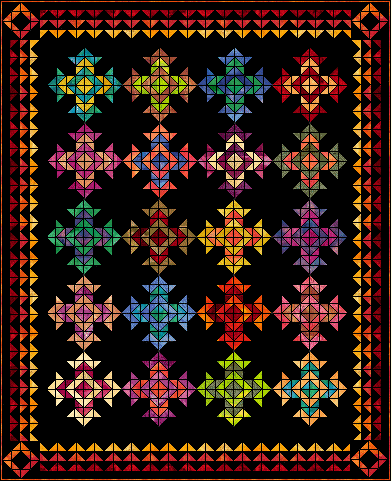 was taking notes as Barb continued, "Our life, this beautiful masterpiece, is a testimony of God's work, in our lives. The stitches woven throughout our life, our quilt, are His Word; woven into every moment of our days, weeks, and years. It is the strong thread of His Word that holds it, and us, together."
That image, this word picture, absolutely stuck with me and keeps me wondering what my tapestry will look like when it's all said and done. When I stand beside Jesus.
I have to think that it is good to consider where we are at. Are we spending enough time in prayer? Enough time in the Word that He, our Master Craftsman, might stitch together the broken bits along with the brightest and most beautiful moments, the everyday and mundane?
What might he stitch together to bring something remarkable, Godly, and God-glorifying to and of our lives?
Is God, right now, weaving the experiences of your life together to make a unique tapestry? Have you welcomed those stitches, the thread that weaves these experiences together, or have there been times when you wanted to pull them out? I've done both, sometimes on the same day!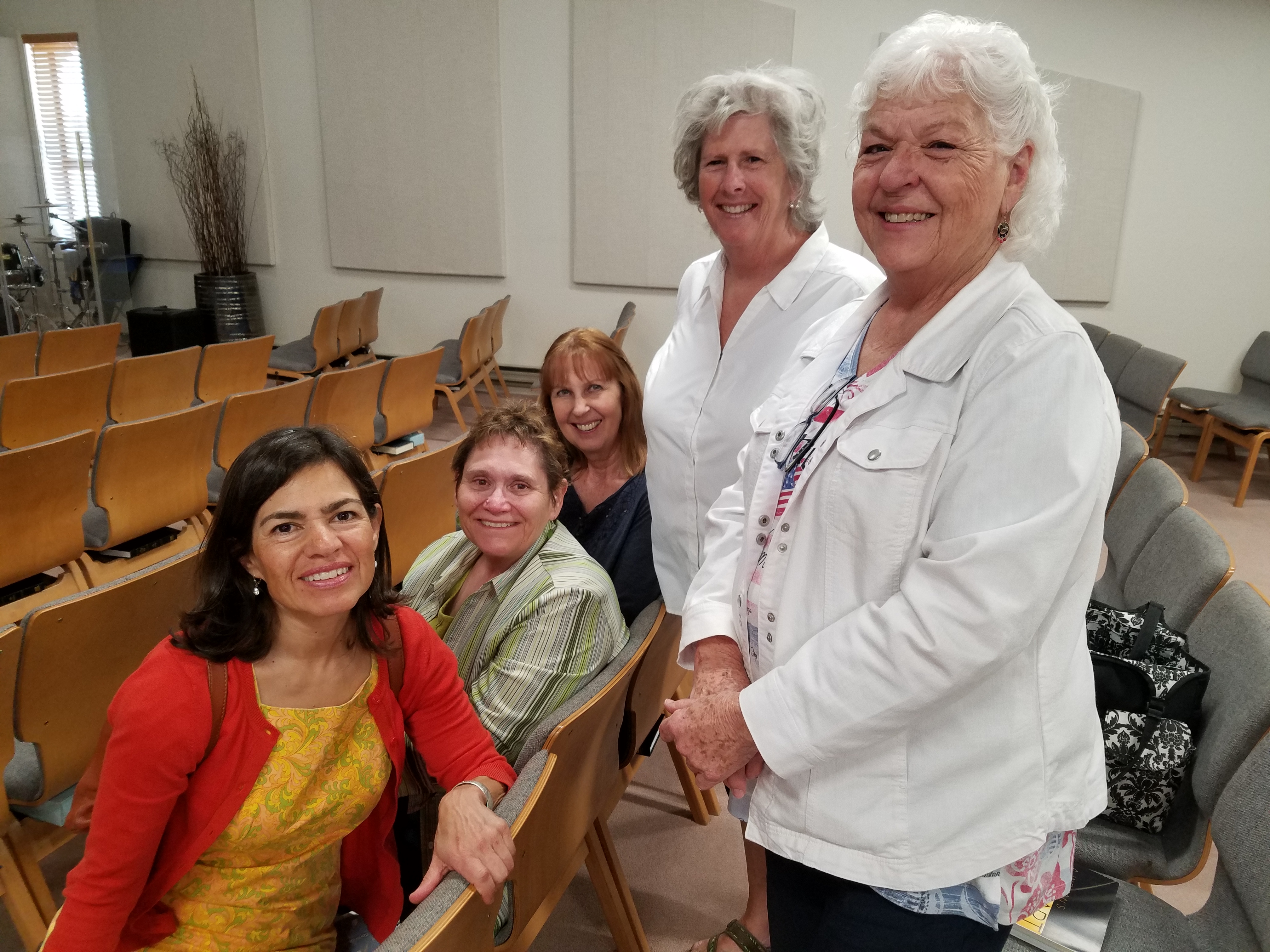 My conversation with Barb has convinced me that there are women here who can help. My mundane and terrifying is their melody and tenor. And that the MCC Women's Community Bible Study is just the place for our washrags to be transformed into tapestry.
As Barb points me back to God's constant and unchanging Word, I realize she is an example of how to thrive, not just survive. My knowing that God is using every moment – even this one- to make a tapestry that I will laugh over, cry over, smile and sometimes mourn over, makes me happy to be His work of art.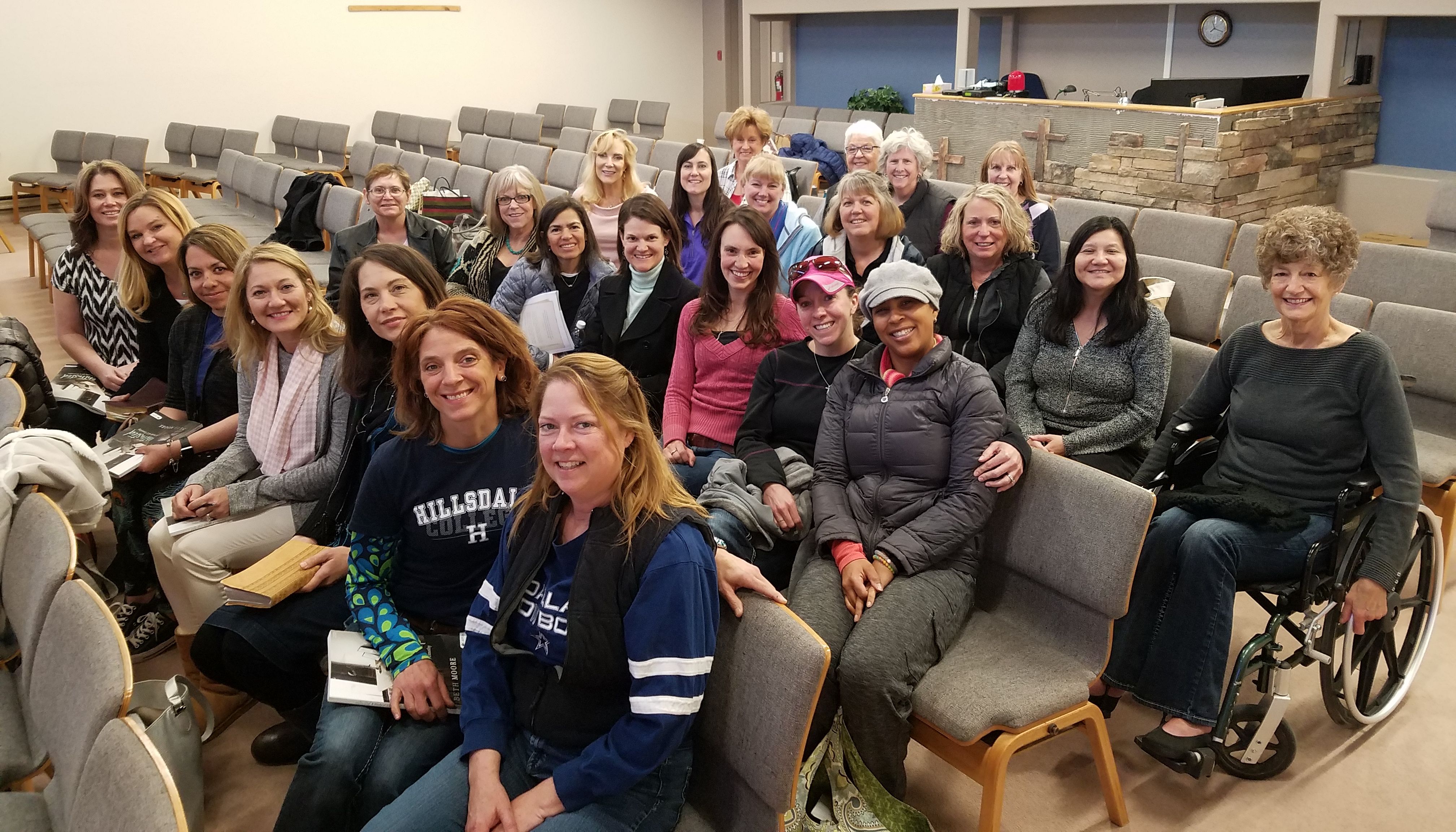 We have four amazing women's Bible studies at MCC going on right now! Today is the perfect day to get involved! Click here to see all the Women's Bible Study options!
Announcements:
The Military Bible Stick is designed specifically to bring God's Word to men and women deployed in the U.S. Military. It's a small digital player pre-loaded with the New Testament and Psalms specifically selected for our troops. If you would like to support this opportunity beyond your regular giving, make a separate check to MCC, with "Military Bible Stick" in the memo. Contact Chris Willadsen for more information.
We have a terrific opportunity to spread God's love and his Word to the international students attending UNM. MCC has been working with ISI for many years helping international students as they arrive in town for the new academic year.
Volunteers are needed in several capacities:
Picking students up at airport, temporary homestays, or helping with apartment hunting
Help at welcome center
Furniture movers, pickup and distribution
Prepare dish for volunteer/student lunches (sign-up sheets will be in the foyer)
These activities will run July 31-August 17, pick the times that work best for you. There are also opportunities that span the entire school year as well:
Assist with English program
Student friendship partners (meet monthly with student)
Please contact Vince Tidwell or Stan Schug for
more information or to get involved.
The door is open to share the Gospel in our public schools! Come and be a part of Bible Club! The trainings are from 9:00 a.m. - 3:00 p.m. either
August 4th at Mountain Valley Church
in Edgewood
or
August 11th at Monterey Baptist in Albuquerque.
Contact Gail Salazar at 980-6890 or email at
sonfollower@reagan.com to RSVP.
Luke Feldner and Vince Tidwell are introducing an adult fellowship group focused on studying and discussing Systematic Theology. The planned curriculum includes ten introductory lessons on defining and categorizing theology, Christian epistemology, defining "essentials" vs "non-essentials", and the historical sources and norms of Christian belief. The goal of this new small group will be to hold each other accountable for obeying Christ's command to love the Lord with all of our heart, soul, mind, and strength. Contact the office at mccn14@gmail.com if you are interested.