What's in a Logo? What's in a Website?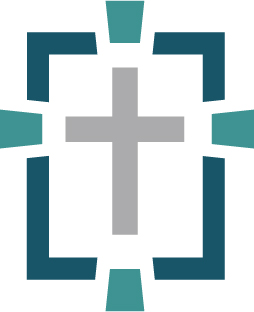 Honestly, in and of themselves, not that much.
But, used the right way, they can be powerful tools for the Kingdom. The changes you've seen around MCC lately are all intended for a very specific purpose, and that purpose is tied directly to our vision. The idea is that we want to see God do great works of transformation in our midst, and we want to see Him get the glory for it.

So, what does this transformation look like? It takes on several forms, but specific to our new look and our new way of communicating there are at least two very specific ways we see all of this working together.
First, we see the new look and website being part of making MCC a bigger light in the East Mountains and beyond. Remember Jesus' words in Matthew 5? He says that we are, "The light of the world. A city set on a hill cannot be hidden; nor does anyone light a lamp and put it under a basket, but on a lampstand and it gives light to all in the house. Let your light shine before men in such a way that they may see your good works, and glorify your Father who is in heaven." Can an easily find-able and navigable website be part of MCC being a bigger light? Absolutely. The way we communicate outside the church has potential to bring more people who need the Gospel through our doors, and that's core to our mission as a church.
Second, we see the new look, website, social media, and communication strategy as being a key part of drawing us, who are part of MCC, closer together. When we communicate the great things God is doing in our midst, make it easier to find ways for people to plug in and engage, we are drawn closer together. We can pray for each other more easily, and we can more completely "live life together". There is a great example of this in Acts 14. When Paul returned from his missionary journey, it says in Acts 14:27 that, "When they had arrived and gathered the church together, they began to report all things that God had done with them and how He had opened a door of faith to the Gentiles." We can gather together in this way and celebrate through the technology of 2017, and personally in the same way they did then.
In the end, it's our hope that God will use these efforts to change us, change our community, and in all of it that He would get the glory. Thanks for being part of this body!
Lastly, a special shout out to Jodi Kenney and Elizabeth Allen, who have spent countless hours the last few months to bring all of this to life. You guys are our heroes!
Announcements:
The One to One Soul Care Conference will be held at MCC November 9-10. Are you interested in biblical counseling? Do you feel you want some training on how to walk with a brother or sister in their dark seasons? Please join us! Click here to register at or contact Elizabeth for more information.
Please note - the Sponsorship Training for the Wood Ministry will be rescheduled for a later date. Please contact Don & Ann Moore with questions.
Pull out your mixers and aprons! SHINE is looking for people who can donate cakes, or other desserts, for A. Montoya's Fall Festival! Cakes can be dropped off at the church foyer Friday, October 26 between 9:00 am - 3:00 pm. Questions? Click here to sign up to bring a cake!
MCC is gearing up for the Samaritan's Purse Operation Christmas Child Shoebox drive! The mission of OCC is to demonstrate God's love in a tangible way to children in need around the world, and together with the local church worldwide, to share the Good News of Jesus Christ. Last year MCC collected 230 shoe boxes to be gifted to children around the world! Boxes will be available this Sunday, October 21st, in the foyer and the final drop-off date is November 11th! It is a great time to start gathering items to bless children around the world!

Shine also has a unique food pantry at A. Montoya! Kids often go to bed without dinner, come to school too late for breakfast, and aren't sure if there will be dinner that night. We have been asked to create a small food pantry at the school that would contain items like tuna packets, apples, macaroni and cheese, Ensure or Boost, peanut butter crackers, nuts, and the like. The children could keep these items in their backpacks so that they would always have something to keep them going. We are working on putting together a list of items, including gluten-free ones, that we would like to stock the pantry with. Please pray about whether you would like to donate items or money to help keep the pantry stocked year-round!