What's in a Logo? What's in a Website?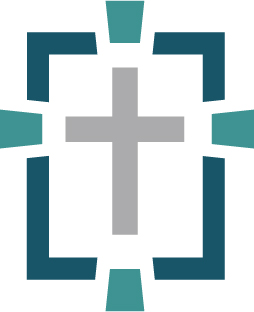 Honestly, in and of themselves, not that much.
But, used the right way, they can be powerful tools for the Kingdom. The changes you've seen around MCC lately are all intended for a very specific purpose, and that purpose is tied directly to our vision. The idea is that we want to see God do great works of transformation in our midst, and we want to see Him get the glory for it.

So, what does this transformation look like? It takes on several forms, but specific to our new look and our new way of communicating there are at least two very specific ways we see all of this working together.
First, we see the new look and website being part of making MCC a bigger light in the East Mountains and beyond. Remember Jesus' words in Matthew 5? He says that we are, "The light of the world. A city set on a hill cannot be hidden; nor does anyone light a lamp and put it under a basket, but on a lampstand and it gives light to all in the house. Let your light shine before men in such a way that they may see your good works, and glorify your Father who is in heaven." Can an easily find-able and navigable website be part of MCC being a bigger light? Absolutely. The way we communicate outside the church has potential to bring more people who need the Gospel through our doors, and that's core to our mission as a church.
Second, we see the new look, website, social media, and communication strategy as being a key part of drawing us, who are part of MCC, closer together. When we communicate the great things God is doing in our midst, make it easier to find ways for people to plug in and engage, we are drawn closer together. We can pray for each other more easily, and we can more completely "live life together". There is a great example of this in Acts 14. When Paul returned from his missionary journey, it says in Acts 14:27 that, "When they had arrived and gathered the church together, they began to report all things that God had done with them and how He had opened a door of faith to the Gentiles." We can gather together in this way and celebrate through the technology of 2017, and personally in the same way they did then.
In the end, it's our hope that God will use these efforts to change us, change our community, and in all of it that He would get the glory. Thanks for being part of this body!
Lastly, a special shout out to Jodi Kenney and Elizabeth Allen, who have spent countless hours the last few months to bring all of this to life. You guys are our heroes!
Announcements:
The Military Bible Stick is designed specifically to bring God's Word to men and women deployed in the U.S. Military. It's a small digital player pre-loaded with the New Testament and Psalms specifically selected for our troops. If you would like to support this opportunity beyond your regular giving, make a separate check to MCC, with "Military Bible Stick" in the memo. Contact Chris Willadsen for more information.
We have a terrific opportunity to spread God's love and his Word to the international students attending UNM. MCC has been working with ISI for many years helping international students as they arrive in town for the new academic year.
Volunteers are needed in several capacities:
Picking students up at airport, temporary homestays, or helping with apartment hunting
Help at welcome center
Furniture movers, pickup and distribution
Prepare dish for volunteer/student lunches (sign-up sheets will be in the foyer)
These activities will run July 31-August 17, pick the times that work best for you. There are also opportunities that span the entire school year as well:
Assist with English program
Student friendship partners (meet monthly with student)
Please contact Vince Tidwell or Stan Schug for
more information or to get involved.
The door is open to share the Gospel in our public schools! Come and be a part of Bible Club! The trainings are from 9:00 a.m. - 3:00 p.m. either
August 4th at Mountain Valley Church
in Edgewood
or
August 11th at Monterey Baptist in Albuquerque.
Contact Gail Salazar at 980-6890 or email at
sonfollower@reagan.com to RSVP.
Luke Feldner and Vince Tidwell are introducing an adult fellowship group focused on studying and discussing Systematic Theology. The planned curriculum includes ten introductory lessons on defining and categorizing theology, Christian epistemology, defining "essentials" vs "non-essentials", and the historical sources and norms of Christian belief. The goal of this new small group will be to hold each other accountable for obeying Christ's command to love the Lord with all of our heart, soul, mind, and strength. Contact the office at mccn14@gmail.com if you are interested.