What's in a Logo? What's in a Website?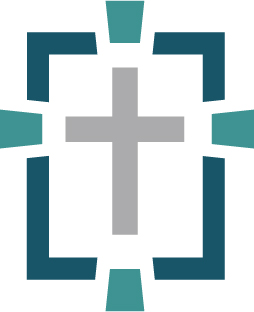 Honestly, in and of themselves, not that much.
But, used the right way, they can be powerful tools for the Kingdom. The changes you've seen around MCC lately are all intended for a very specific purpose, and that purpose is tied directly to our vision. The idea is that we want to see God do great works of transformation in our midst, and we want to see Him get the glory for it.

So, what does this transformation look like? It takes on several forms, but specific to our new look and our new way of communicating there are at least two very specific ways we see all of this working together.
First, we see the new look and website being part of making MCC a bigger light in the East Mountains and beyond. Remember Jesus' words in Matthew 5? He says that we are, "The light of the world. A city set on a hill cannot be hidden; nor does anyone light a lamp and put it under a basket, but on a lampstand and it gives light to all in the house. Let your light shine before men in such a way that they may see your good works, and glorify your Father who is in heaven." Can an easily find-able and navigable website be part of MCC being a bigger light? Absolutely. The way we communicate outside the church has potential to bring more people who need the Gospel through our doors, and that's core to our mission as a church.
Second, we see the new look, website, social media, and communication strategy as being a key part of drawing us, who are part of MCC, closer together. When we communicate the great things God is doing in our midst, make it easier to find ways for people to plug in and engage, we are drawn closer together. We can pray for each other more easily, and we can more completely "live life together". There is a great example of this in Acts 14. When Paul returned from his missionary journey, it says in Acts 14:27 that, "When they had arrived and gathered the church together, they began to report all things that God had done with them and how He had opened a door of faith to the Gentiles." We can gather together in this way and celebrate through the technology of 2017, and personally in the same way they did then.
In the end, it's our hope that God will use these efforts to change us, change our community, and in all of it that He would get the glory. Thanks for being part of this body!
Lastly, a special shout out to Jodi Kenney and Elizabeth Allen, who have spent countless hours the last few months to bring all of this to life. You guys are our heroes!
0 comments
Announcements:
Sisters in Stitches is teaching a workshop

Wednesday, May 9th from 1-4 p.m.

at MCC! This class is for all the enthusiastic beginning quilters who want to learn more. We are doing a "make and take home" project focusing on basic sewing techniques. It will be a time of learning, fellowship and discipleship. Please RSVP to Davra Clayton by

May 2nd

.
The Shine School Partnership is hosting a Volunteer Conference on April 28th from 9:30am – 12:00pm at North Church in Albuquerque. "The Right Time" Conference will be a morning of encouragement and celebrating all that God has done through Shine volunteers in local public schools! It is for all volunteers, potential volunteers, supporters, coordinators, and pastors from churches with a Shine partnership. Contact Ashley Procter for more information.
ARE YOU NEW? Do you want to find out more about MCC? The Starting Point Lunch is a casual, informational luncheon designed to do just that! Please join us May 6th following 2nd service to learn about MCC church, get to know some of the MCC leaders and find out how you can
MCC is now on Instagram! Click here to visit our page, follow us to stay up to date on everything MCC

!
SAVE THE DATE: Vacation Bible School will be June 25-29th this year! Please note that the date is earlier than normal but it will be just as much fun! More details to come so stay tuned!
MCC has a new youth lead High-School Youth Group - The Hang Out! High School students will meet Sunday nights at 6pm beginning March 4th. Their vision is to create a positive place for church going teens and teens who wouldn't normally come to church, to build relationships and encourage involvement in bible study lessons and group discussion. Contact Abbie Bryant for more information.

Missionaries Return from Bolivia
Check out the story, Missionaries Return from Bolivia that ran in the East Mountain Telegraph, April 6th, 2017.