Living Water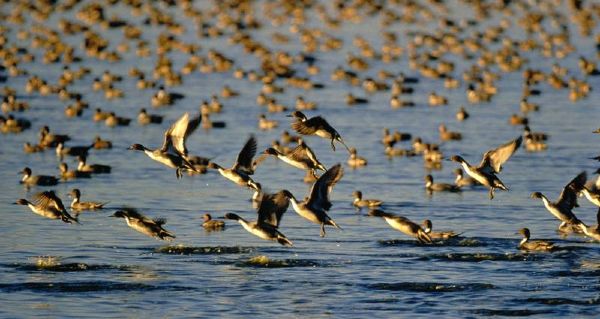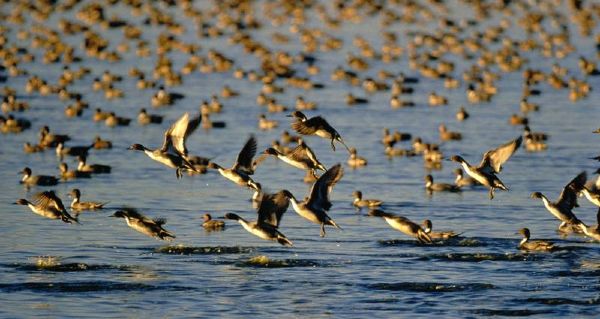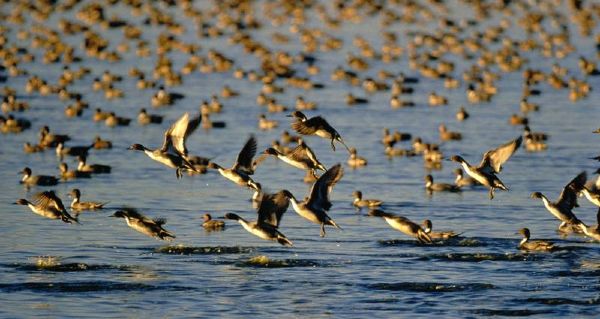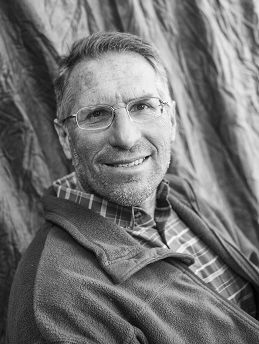 Hunting waterfowl isn't the first thing that comes to mind about living in New Mexico. After all, ducks need water, and this state happens to be one of the driest in the country.
Waterways and duck marshes are definitely in short supply in the Land of Enchantment. However, they do exist.
There is an amazing contrast between the desert and the water-filled marshes in which ducks make their home.
On many a cold, dark morning, my sons and I have traversed sandy, desert ravines by the light headlamps to makeshift blinds on the edge of oases. Decoy bags, shotguns and, at times, a RoboDuck, are all part of the luggage we carry down through the desert, making our way to the water.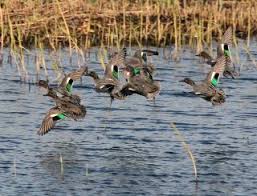 As we find the water and set the decoys, a hint of pink makes its way into the eastern horizon, while ducks are darting from one end of the marsh to the other.
It is a beautiful sight in perhaps one of the most unusual places.
As we settle-in just off the decoy set, we begin to load our shotguns and prepare for legal shooting time.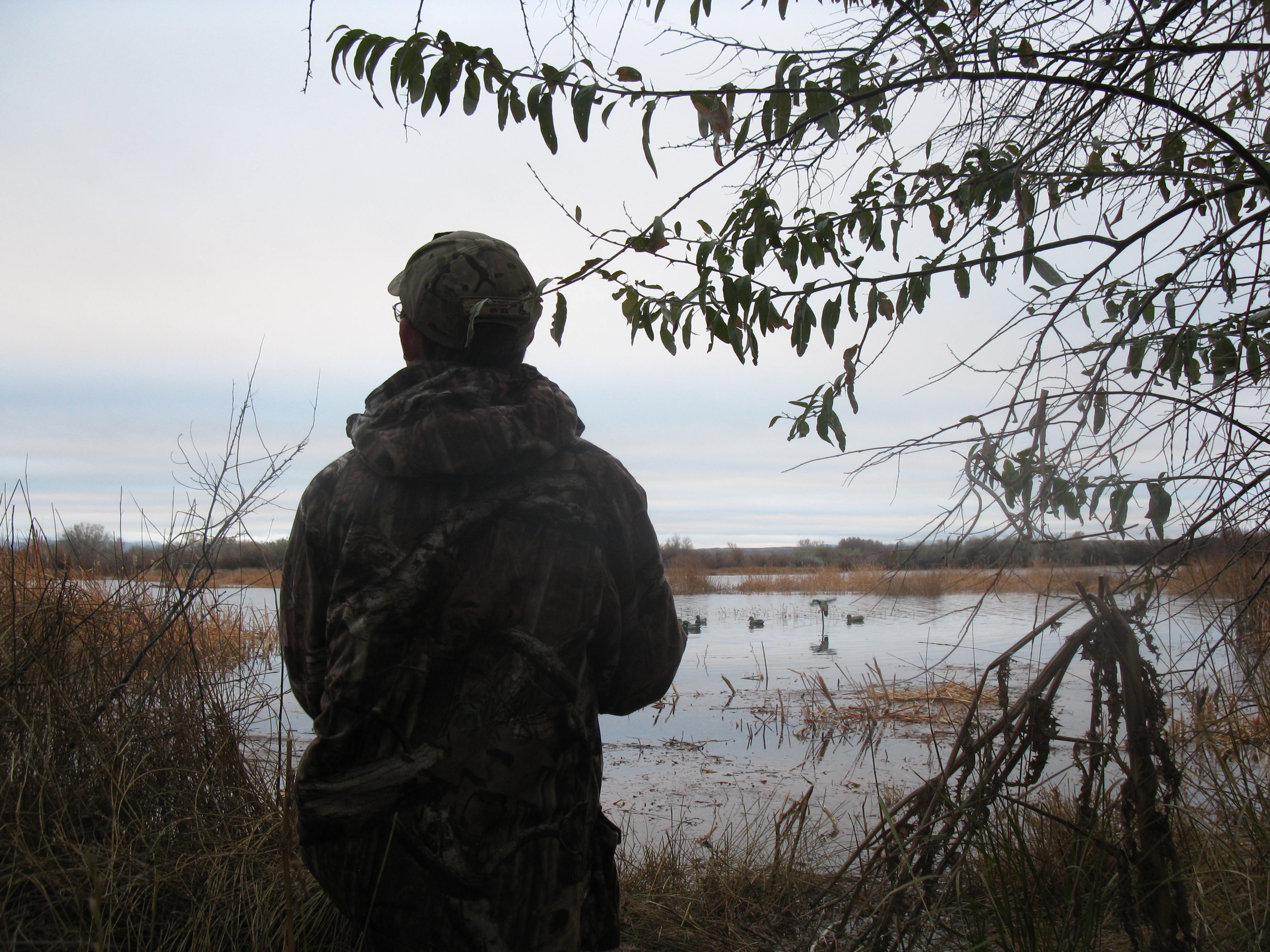 This ritual has been part of the Young household for close to 25 years now. Although, I didn't have an opportunity to duck hunt while growing up in southeastern New Mexico, it has become part of our family's winter ritual. Eventually, after a number of years of hunting with my dad and brother, my two sons became part of the mix. It is during these years that the experiences became even more precious and more intimate.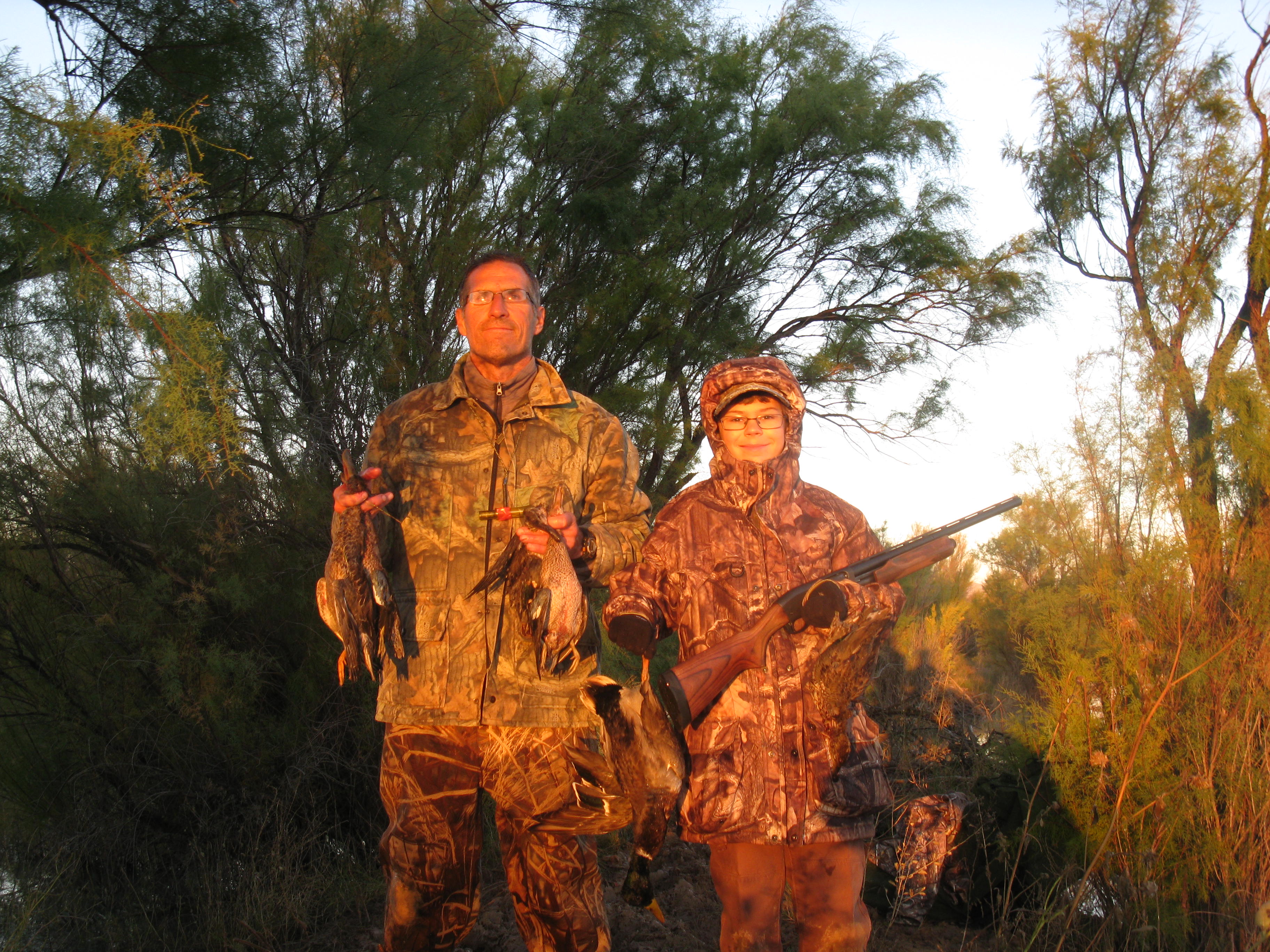 Through the years, my sons and I have limited-out on numerous occasions, giving more life to an already growing passion. Brilliant red sunrises, hundreds of brightly colored waterfowl darting across the morning sky, the sound of shotgun fire piercing the early morning silence are all part of the experience in the desert.
Waterfowl passion. Creation passion.
All in a state so dry you could literally walk a hundred miles and never find a drop of water. Yet, incredibly, in the middle of this desert, there is living water that provides for thousands of migrating waterfowl.
As I ponder the contrast between this water-dependent sport and our dry desert state, it is easy to see the implications for our own lives.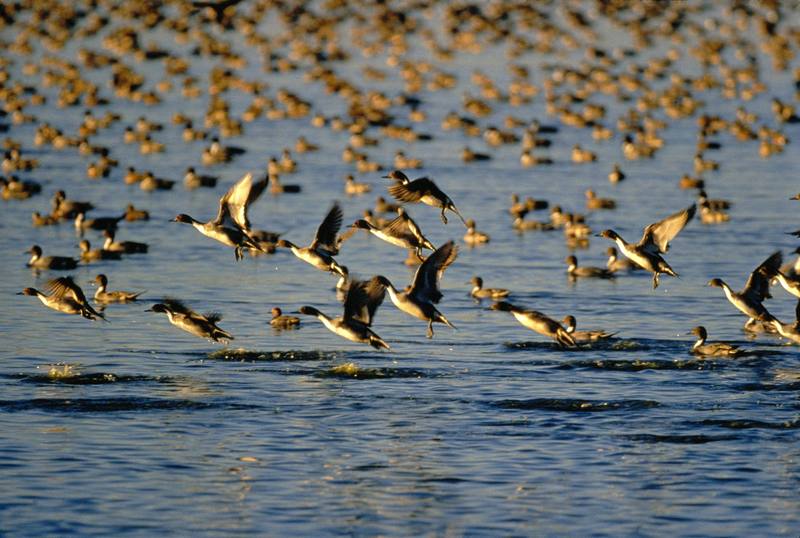 As water fowlers, we would never experience the thrill of hunting without the water that provides for the ducks. And as human beings, we would never experience the peace that exists in knowing and having a relationship with our Lord Jesus Christ.
As we wander at times aimlessly through our own deserts, there He is, providing the living water we need to thrive if we will only accept it.
"Jesus answered, "Everyone who drinks this water will be thirsty again, but whoever drinks the water I give them, will never thirst. Indeed, the water I give them will become in them a spring of water welling up to eternal life. - John 4:13-14
Announcements:
The Military Bible Stick is designed specifically to bring God's Word to men and women deployed in the U.S. Military. It's a small digital player pre-loaded with the New Testament and Psalms specifically selected for our troops. If you would like to support this opportunity beyond your regular giving, make a separate check to MCC, with "Military Bible Stick" in the memo. Contact Chris Willadsen for more information.
We have a terrific opportunity to spread God's love and his Word to the international students attending UNM. MCC has been working with ISI for many years helping international students as they arrive in town for the new academic year.
Volunteers are needed in several capacities:
Picking students up at airport, temporary homestays, or helping with apartment hunting
Help at welcome center
Furniture movers, pickup and distribution
Prepare dish for volunteer/student lunches (sign-up sheets will be in the foyer)
These activities will run July 31-August 17, pick the times that work best for you. There are also opportunities that span the entire school year as well:
Assist with English program
Student friendship partners (meet monthly with student)
Please contact Vince Tidwell or Stan Schug for
more information or to get involved.
The door is open to share the Gospel in our public schools! Come and be a part of Bible Club! The trainings are from 9:00 a.m. - 3:00 p.m. either
August 4th at Mountain Valley Church
in Edgewood
or
August 11th at Monterey Baptist in Albuquerque.
Contact Gail Salazar at 980-6890 or email at
sonfollower@reagan.com to RSVP.
Luke Feldner and Vince Tidwell are introducing an adult fellowship group focused on studying and discussing Systematic Theology. The planned curriculum includes ten introductory lessons on defining and categorizing theology, Christian epistemology, defining "essentials" vs "non-essentials", and the historical sources and norms of Christian belief. The goal of this new small group will be to hold each other accountable for obeying Christ's command to love the Lord with all of our heart, soul, mind, and strength. Contact the office at mccn14@gmail.com if you are interested.