Lessons from the Farmer's Market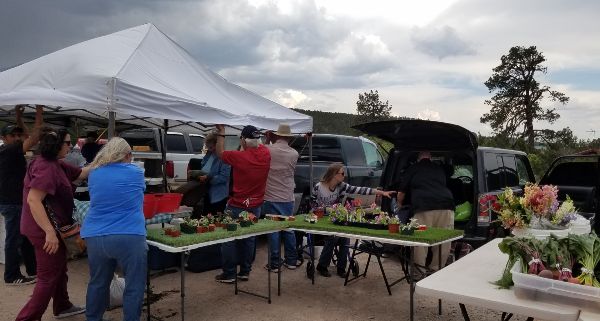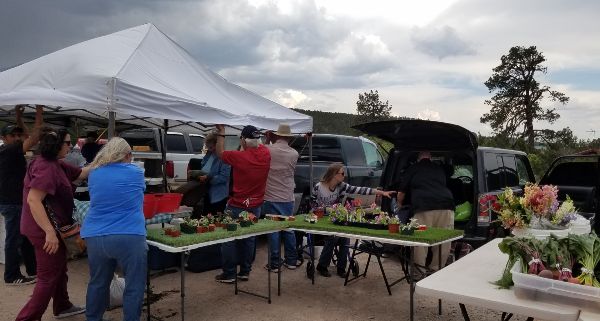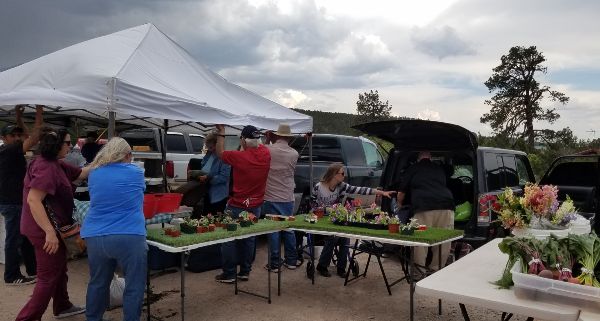 Vickie was one of MCC's first volunteers at the Cedar Crest Farmer's Market; she has a servant's heart and deep understanding of how God loves each and every one of us. I interviewed Vickie a few weeks ago about her experience and got a profound lesson in how God loves each and every one us! I hope you will too.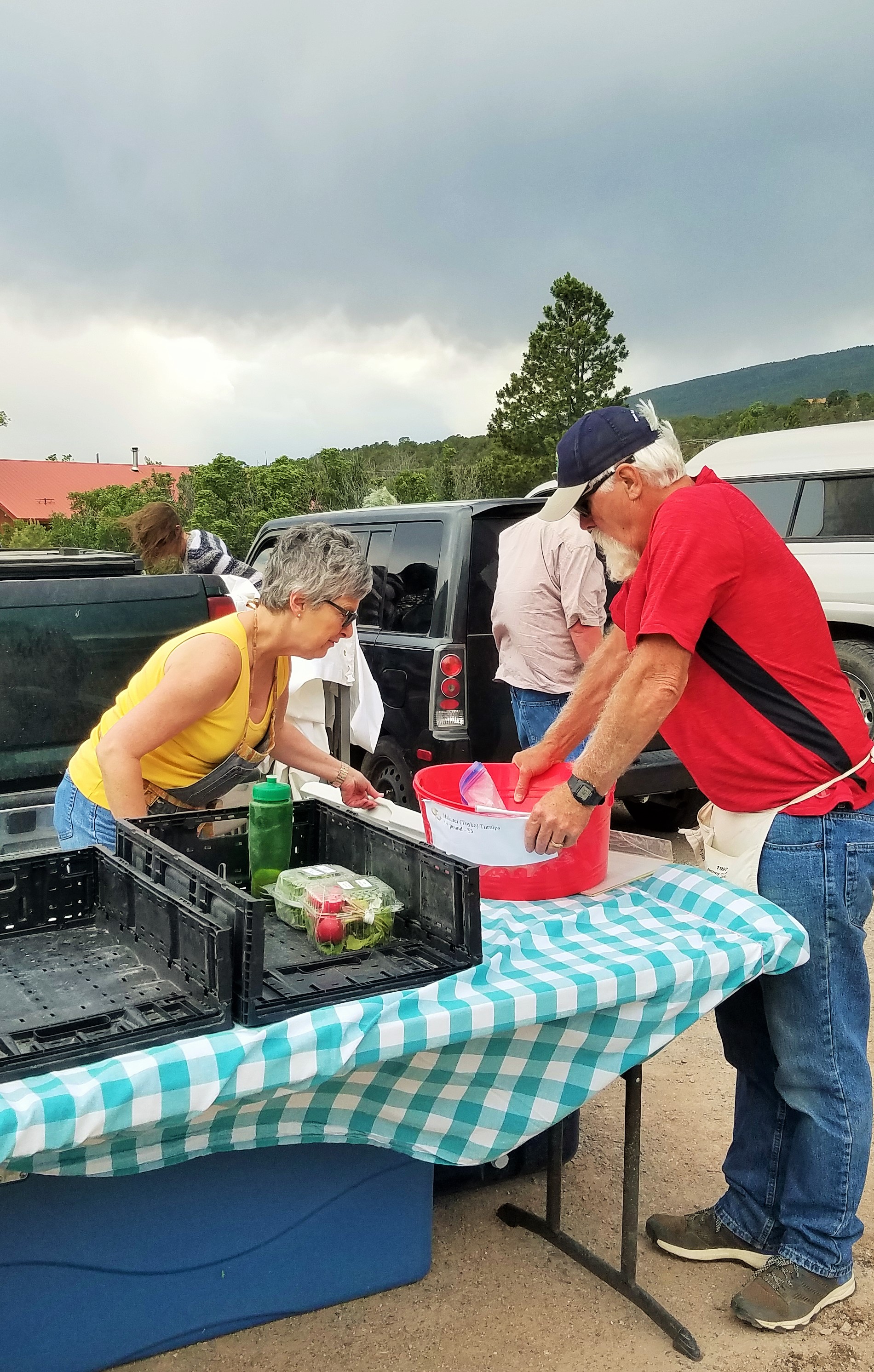 When Vickie began serving at the Farmer's Market in 2015 she didn't know what God would do with people's hearts as MCC volunteers brought water and shared conversation with the vendors.
But she saw God move in big ways!
"This smile, that hello, a bottle of water……God used everything," she said. "God gave us so many little opportunities every week to share Jesus through the Farmer's Market!"
She said she was personally amazed at what he did with, in and through her. God truly allowed the atmosphere of the church to bless everyone there; the vendors, volunteers and the shoppers, she said.
Although Vickie no longer attends MCC or even lives in the state of New Mexico, she took lessons from her time as a volunteer with the market and MCC that will last her a lifetime.
"All too often we broad-brush a group of people," she said, "but the truth is we need to realize that they each have a name, a face and a life-journey and through this opportunity we get to step into that and walk alongside them. The hairs on their head are counted by God, just like ours! They are individuals, not just buyers or vendors and each one matters to God!"
What an essential reminder to each of us in a day that it is so easy, and common, to judge others.
Announcements:
Women's Fellowship Evening Bible Study
Begins September 12th at 5:30. Please bring your bible and your favorite side-dish or dessert and join us! We will discuss Sunday's Sermon. Contact Elizabeth.

Join us for MCC's End of Summer Picnic!
Sunday, Sept 23 from 1-5pm
Embudo Hills Park in Albuquerque. (Same as last year)
Bring your family, food & drinks, chairs/blanket and lawn games! Water bottles and dessert provided.
Contact Yolette Roybal for more information.
Shine is forming a Cookie Posse! This will be a group of people who would like to bless the staff at A. Montoya with fresh-baked cookies! Each time a staff member reaches into our cookie jar, it'll be like getting a big hug from one of us. Please let Ashley Procter or Marcy Bryant know if you are interested in becoming a part of the Cookie Posse!
Also, Shine is setting up a unique food pantry at A. Montoya! Kids often go to bed without dinner, come to school too late for breakfast, and aren't sure if there will be dinner that night. We have been asked to create a small food pantry at the school that would contain items like tuna packets, apples, macaroni and cheese, Ensure or Boost, peanut butter crackers, nuts, and the like. The children could keep these items in their backpacks so that they would always have something to keep them going. We are working on putting together a list of items, including gluten-free ones, that we would like to stock the pantry with. Please pray about whether you would like to donate items or money to help keep the pantry stocked year-round!