Lessons from the Farmer's Market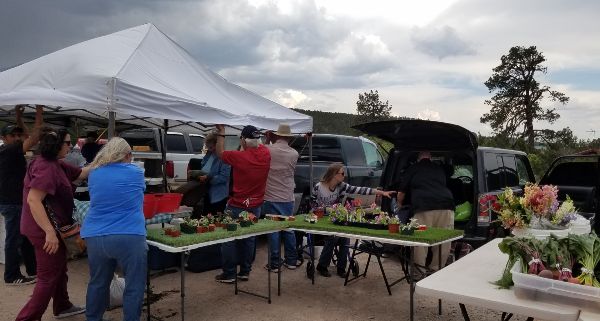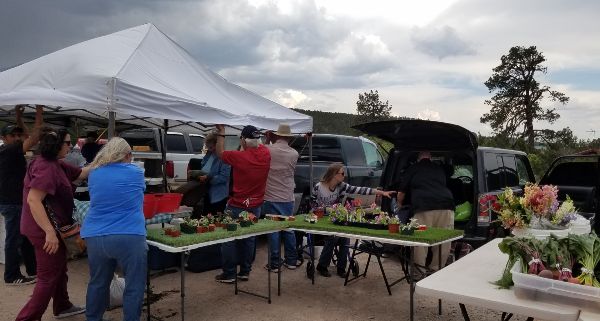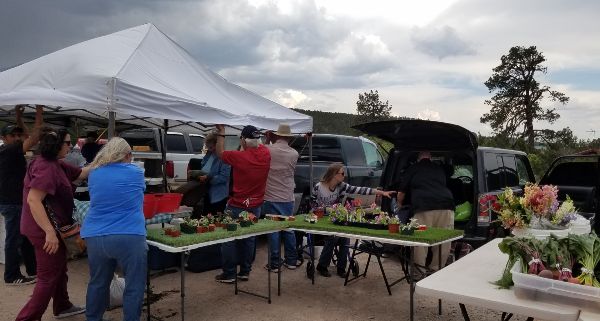 Vickie was one of MCC's first volunteers at the Cedar Crest Farmer's Market; she has a servant's heart and deep understanding of how God loves each and every one of us. I interviewed Vickie a few weeks ago about her experience and got a profound lesson in how God loves each and every one us! I hope you will too.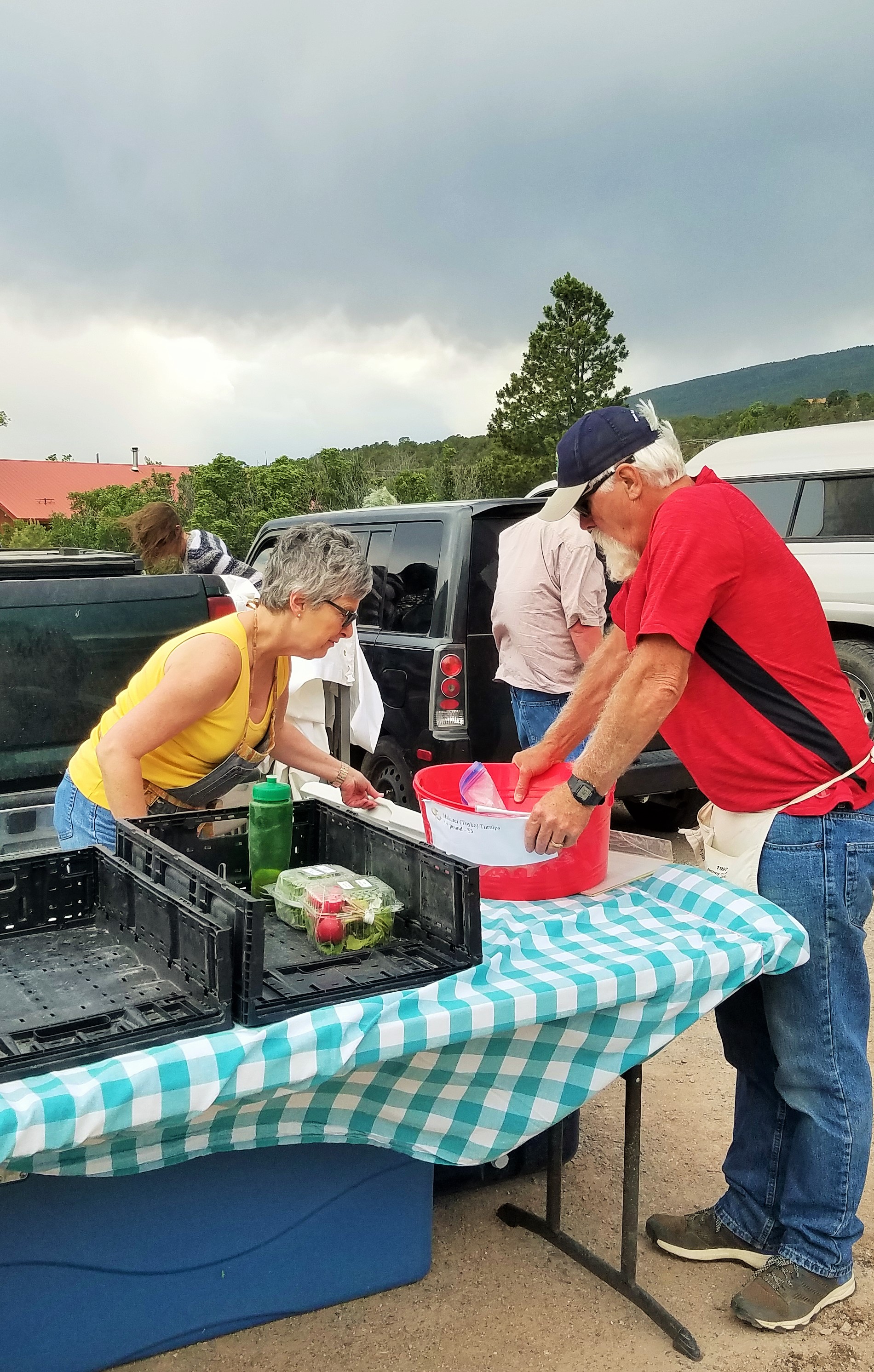 When Vickie began serving at the Farmer's Market in 2015 she didn't know what God would do with people's hearts as MCC volunteers brought water and shared conversation with the vendors.
But she saw God move in big ways!
"This smile, that hello, a bottle of water……God used everything," she said. "God gave us so many little opportunities every week to share Jesus through the Farmer's Market!"
She said she was personally amazed at what he did with, in and through her. God truly allowed the atmosphere of the church to bless everyone there; the vendors, volunteers and the shoppers, she said.
Although Vickie no longer attends MCC or even lives in the state of New Mexico, she took lessons from her time as a volunteer with the market and MCC that will last her a lifetime.
"All too often we broad-brush a group of people," she said, "but the truth is we need to realize that they each have a name, a face and a life-journey and through this opportunity we get to step into that and walk alongside them. The hairs on their head are counted by God, just like ours! They are individuals, not just buyers or vendors and each one matters to God!"
What an essential reminder to each of us in a day that it is so easy, and common, to judge others.
0 comments
Announcements:
The Women's Serving Team is hosting a Mugs & Muffins event August 10th from 9:00 – 11:00am in the Fellowship Hall. Christine Leggett will be leading us in a discussion about the spiritual battle we each have with the desires of our heart. It will be a morning of fellowship, rich discussion and encouragement as we come together to study God's Word. Praying you can join us. Don't forget your favorite coffee mug! Please RSVP to Christine if you need childcare.
You can go on a mission trip and never leave Albuquerque. International Students Incorporated (ISI) helps international students when they arrive in the U.S. ISI has a chapter at UNM helping pick up students as they arrive at the airport, providing temporary home stays, helping find housing, English as a second language training and friendship partners. A new school year is getting started with hundreds of international students arriving at UNM. Please consider helping in one of the ways noted above. Alternatively, we will be providing lunch for students and volunteers on Wednesday, August 7 (signup sheets will be in the foyer). If you are interested in helping or just want more information please contact Vince Tidwell.
MCC's Shine Partnership is hosting a dessert night Wednesday, August 14 at 7:00pm at Ashley Procter's house! Current Shine volunteers, anyone curious about what Shine is, or those interested in becoming a Shine volunteer are invited! Contact Ashley if you have questions or need directions.
Save the Date: MCC Elders are hosting a 4-week Foundations Class starting September 15 and running through the first week in October. This class is designed to better help you get to know MCC - who we are, what we believe and why, and how to get connected. Please sign up with Sarah.