Lessons from the Farmer's Market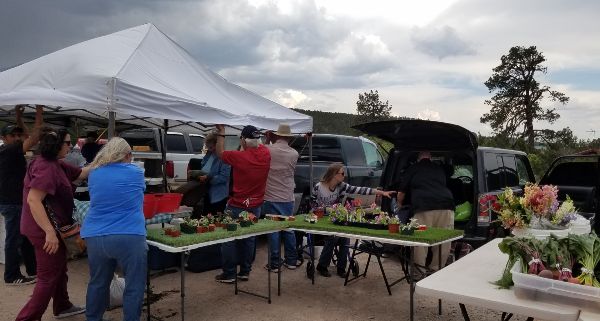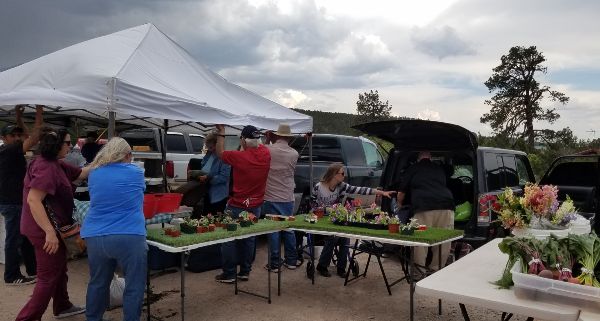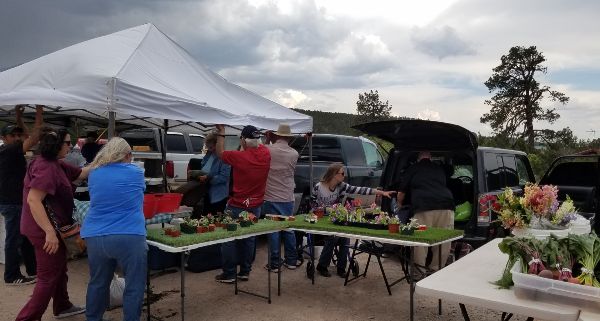 Vickie was one of MCC's first volunteers at the Cedar Crest Farmer's Market; she has a servant's heart and deep understanding of how God loves each and every one of us. I interviewed Vickie a few weeks ago about her experience and got a profound lesson in how God loves each and every one us! I hope you will too.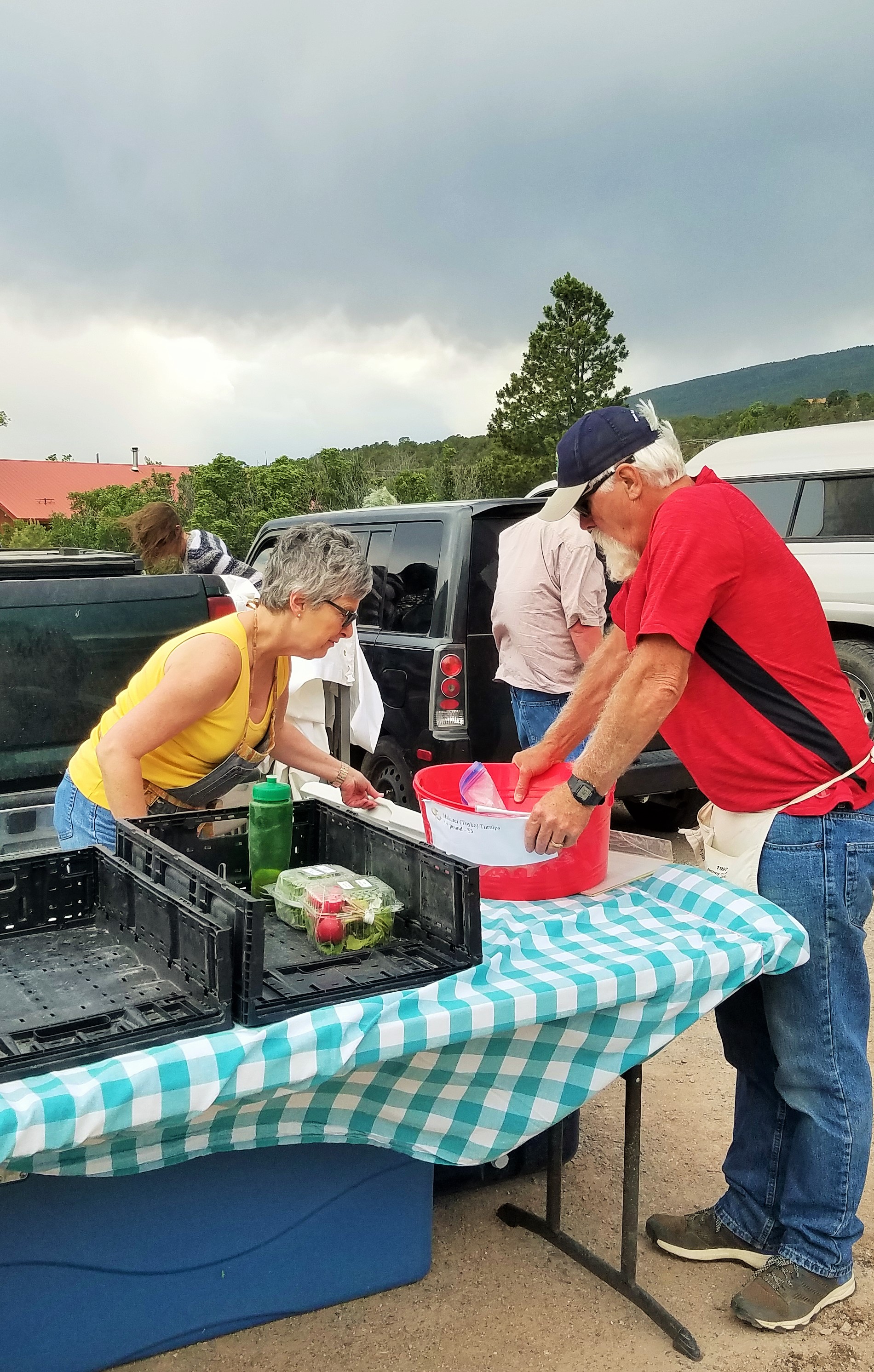 When Vickie began serving at the Farmer's Market in 2015 she didn't know what God would do with people's hearts as MCC volunteers brought water and shared conversation with the vendors.
But she saw God move in big ways!
"This smile, that hello, a bottle of water……God used everything," she said. "God gave us so many little opportunities every week to share Jesus through the Farmer's Market!"
She said she was personally amazed at what he did with, in and through her. God truly allowed the atmosphere of the church to bless everyone there; the vendors, volunteers and the shoppers, she said.
Although Vickie no longer attends MCC or even lives in the state of New Mexico, she took lessons from her time as a volunteer with the market and MCC that will last her a lifetime.
"All too often we broad-brush a group of people," she said, "but the truth is we need to realize that they each have a name, a face and a life-journey and through this opportunity we get to step into that and walk alongside them. The hairs on their head are counted by God, just like ours! They are individuals, not just buyers or vendors and each one matters to God!"
What an essential reminder to each of us in a day that it is so easy, and common, to judge others.
0 comments
Announcements:
In observance of Memorial Day the MCC office will be closed

Tuesday, May 29th

.
There are some immediate needs in the Food Pantry. We are in need of soup, rice, tuna, jelly and canned/boxed milk. Please take note of the expiration date when you are donating. Thank you!
Ladies, the Women's Serving Team is hosting Sips and Salads (an evening version of Mugs & Muffins) on

Tuesday, June 19th from 6pm-9pm.

Emily Gray will be speaking about "Waiting on God." It is sure to be an amazing evening of fellowship, scripture, food and sharing. We hope you will join us. This is a potluck event so please RSVP to Elizabeth to let her know you can attend and if there is a dish you would like to contribute!

Women, are you looking for a way to stay in the Word this summer? We have two studies looking at the Gospel of John. Contact Elizabeth for more information about either of these studies (below).
Beginning

Wednesday, June 6th at 5:30 p.m.

we will begin a 12-week study by Justin Buzzard. This is part of the Knowing the Bible Series edited by J. I. Packer. Cost is $10.
If you are looking for a morning study, we will begin discussion on the Gospel of John on

Monday, June 11th at 10 a.m.

No cost, just bring your Bible and read with us.
June 25th – 29th

from

9am – 12pm
We have a month until VBS starts and are working hard to get our volunteer list completed! There are a number of positions open and waiting for a volunteer like you to fill them! We are looking for activity assistants, snack helpers, help with music and crafts and many more!
Click here
to register as VBS volunteer today or contact Nicole Barker by June 1st to get involved!
Click here to Register your kids and grand kids for VBS today!
Missionaries Return from Bolivia
Check out the story, Missionaries Return from Bolivia that ran in the East Mountain Telegraph, April 6th, 2017.