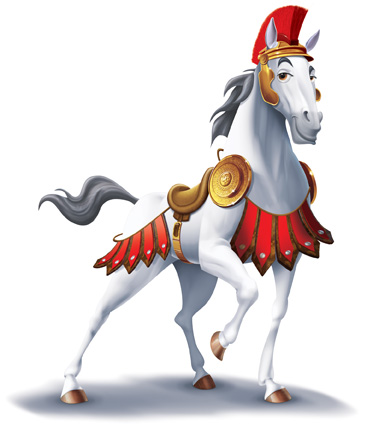 "But Capri is so far away! I will be separated from my family…." The dilemma that Severus Liberius of Rome was faced with today during the VBS drama was a hard one indeed. To obey the Emperor and leave to build a villa on the island of Capri as chief architect, or stay with his family and the home he knows so well. Today's lesson of "God's love is always with us" was definitely prominent throughout the kids morning.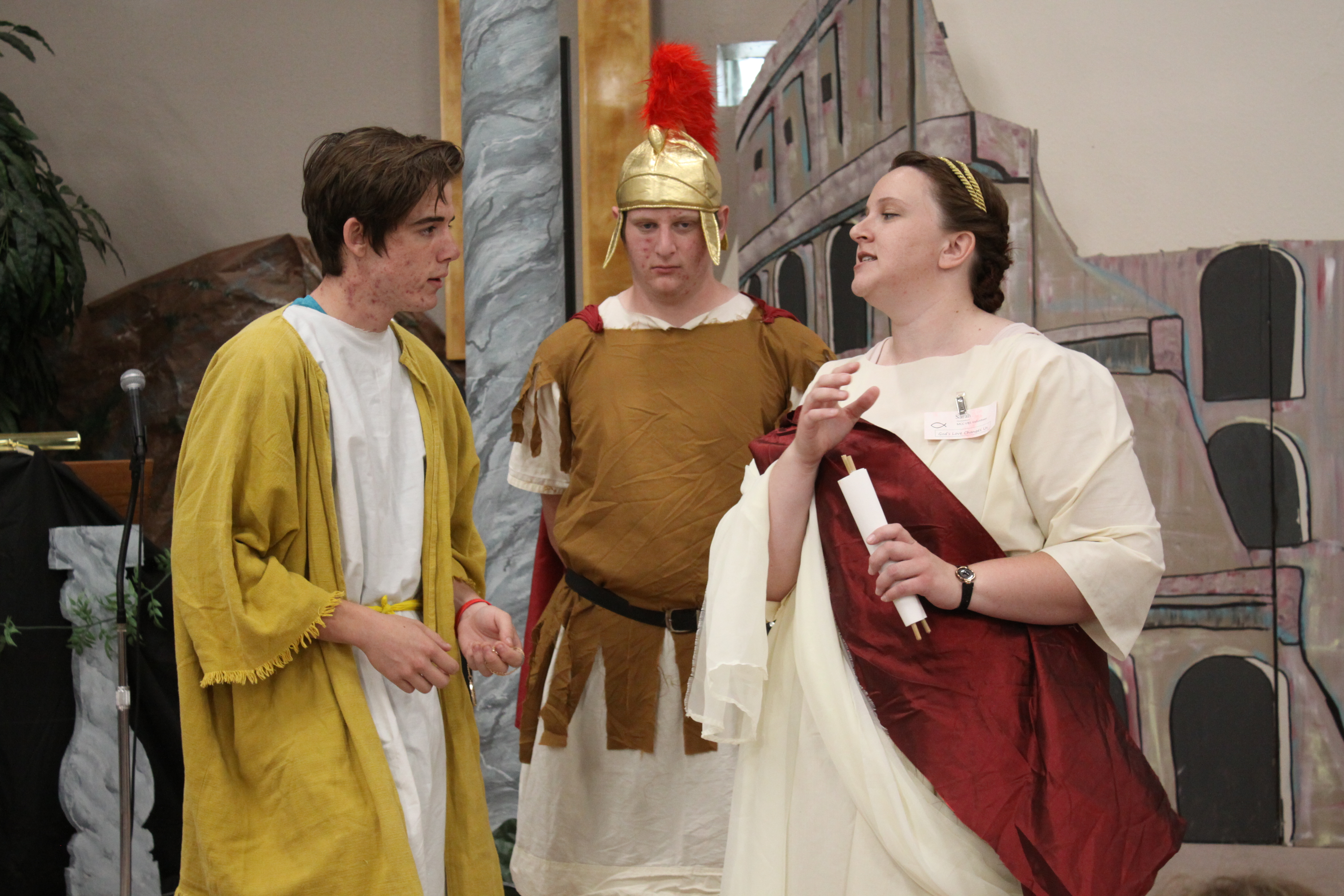 As the Roman messenger who brought the message to poor Severus, I was able to 'rome' the room (my apologies for that overly used pun!) and talk to the shop owners and the children at various booths. Of course, being Roman, they were a little fearful to know what I'd do about Christians if I ever caught one. I was so excited to see so many of these children get it. As I went into one booth to inquire about this 'Jesus whom the Christians worship as a God', I was surprised by some of the responses. Some quickly shook their head, knowing that as a Roman, I might just throw them in prison! Some would tell me I could get a copy of the bible in a place called America (which, unfortunately for me, was all the way across the world). And some were quick to jump at the opportunity to witness to this Roman messenger. The best part, though, is that they didn't just tell me about Jesus. They asked me deep and thought provoking questions about my Roman gods that I worshipped or what I thought would happen when I die. It was amazing to see the excitement and joy on their faces as they agreed with me when I made the point that Jesus died but that they knew there was more to the story- how he rose again so he could save us from our sins.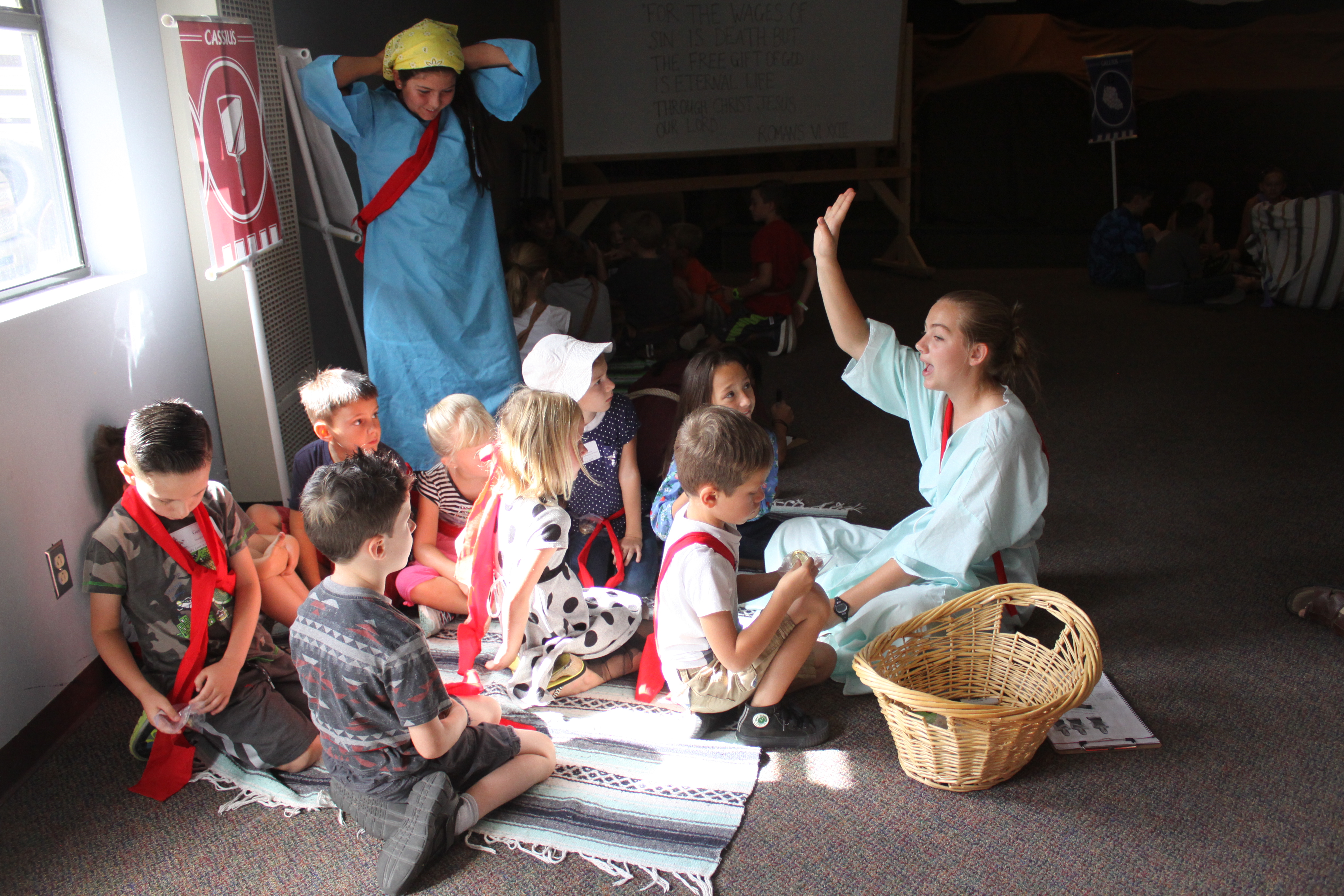 Who doesn't love enthusiasm when it comes to talking about our precious savior? If you've ever spent much time around a kid, you'll quickly discover something they're enthusiastic about – be it sports, school, fun activities, etc. But when you get a room full of kids, full of energy and excitement, and they begin hearing about God's love for them, it's something else entirely. Some of these kids have already come from homes where they're learning, daily, about Christ's sacrifice and love for us. The ones who don't come from that background still get to hear the same message and all of them soak it in like little sponges. As they traversed through the marketplace, they were excited to participate in the various activities to choose from: leatherworking, metal working, wood working, learning to write with ink and quill from the scribe, wreath making, and building fun projects with the Architect Severus.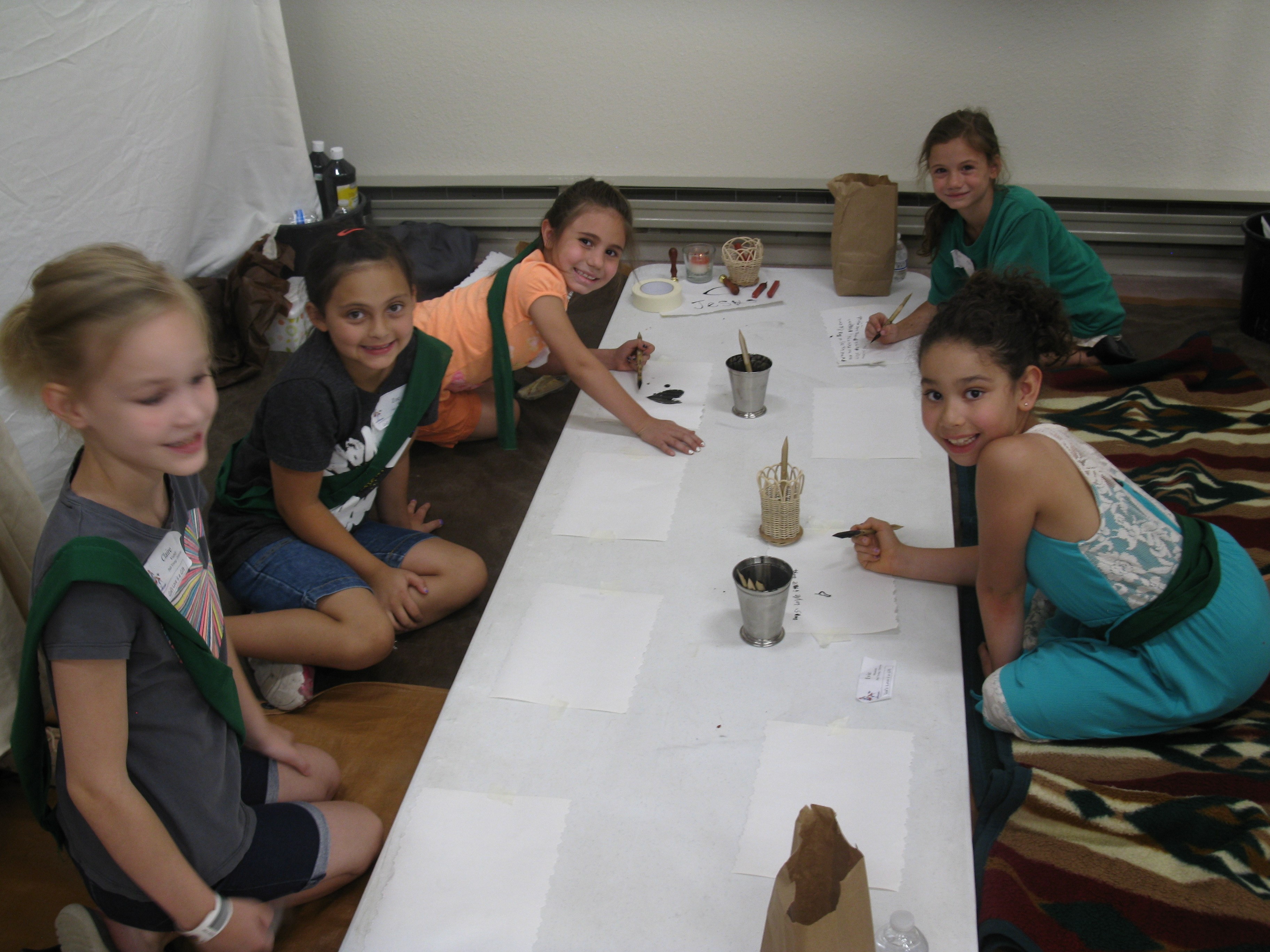 Each child was given a few coins to spend at their shops, which helped to limit so that everyone will get a chance to do each activity throughout the week. The beautiful part was when they spent their money on snacks to try to give to the Roman soldiers to show them love; or when they gave their coins freely to me, the messenger, to give to the Emperor himself. Or, perhaps the best one yet, when they wrote a note simply reading 'God loves you and his grace is free' and handed it to me to give back to the Emperor.
They were even enthusiastic to tell me that they were visiting Paul during his house arrest and to talk about Jesus. These little guys had no doubts in their mind about the greatness of their God, the one true God, and the amazing love He has for them. It brings to mind Matthew 21:16
"Do you hear what these children are saying?" they asked him. "Yes," replied Jesus, "have you never read, "'From the lips of children and infants you, Lord, have called forth your praise'?".
The affirmation and biblical truths these kids get to learn while at VBS is tremendous. Every seed planted, every word spoken, and every sight seen leaves an impression on these beautiful children. May we continually shine a light for Him that they may see so that theirs will grow stronger each day! I pray for the remaining days of VBS that the children will continue to learn and that we will continue to be blessed by their wonderful enthusiasm and their boldness for Christ- and maybe we'll learn something from them about that, too!
0 comments
Announcements:
Men's Bible Study Fellowship starts THIS Tuesday, September 10 at 6:30pm in the MCC Library. This year they will be studying "Acts and Letters of the Apostles". BSF provides an in-depth, international Bible study that helps people know God and equips them to effectively serve the Church. Contact Tom Young.
Women's Community Bible Study begins this week; September 10th and 11th! The evening group meets Tuesdays at 6:30pm in the Fellowship Hall beginning September 10 and the morning group meets Wednesdays at 9:15am beginning September 11! Childcare is provided for the Wednesday study only. Contact Pam Cravens.
The Women's Peacemaking Study is Thursdays at 10:00am in the Conference Room beginning September 19. This study offers a meaningful, lasting message to lead you out of conflict and into a state of peace where you can live as a representative of Christ to other women and unbelievers. Contact Christine Leggett.
MCC Elders are hosting a 4-week Foundations Class starting September 15. This class is designed to better help you get to know MCC - who we are, what we believe and why, and how to get connected. Please sign up with Sarah.
With winter coming the Wood Ministry is already getting calls requesting wood but we need men, women, and couples to serve as sponsors! For those interested in learning about Wood Ministry sponsorship, there is a training Saturday, October 12th at 9:00am in the conference room. We would love to share what it means to be a sponsor and how sponsorship through the wood ministry changes lives by helping people see their own value and build their own support systems by sharing our time and a few cords of wood. Contact Sarah at the church office.
"You will receive power when the Holy Spirit has come upon you; and you shall be My witnesses both in Jerusalem, and in all Judea and Samaria, and even to the remotest part of the earth." Acts 1:8
Are you interested in being a witness for Christ in a remote part of the world? Have you wondered if a short-term mission trip is right for you? If so, join us for an informational meeting to discuss our Spring 2020 Bolivia Mission trip with Food for the Hungry next Sunday, September 8th after 2nd service in the Youth Hall. Contact Jennifer Ward.

Sisters in Stitches is meeting Wednesday, September 11 from 1:00 - 3:00 pm in the Fellowship Halll. All SIS and interested women are encouraged to join us to fellowship and discuss on-going plans for this ministry. Snacks will be provided. Contact Davra Clayton for more information and to RSVP .
ABQ Biblical Counseling is hosting "A Biblical Response to Mental Health Conference" September 13-15 at Desert Springs Church. Registrations will be accepted until September 12th! Visit abqbcc.com for more information.