God's Perfect Provision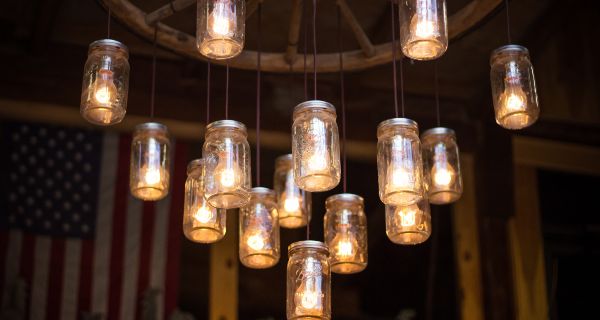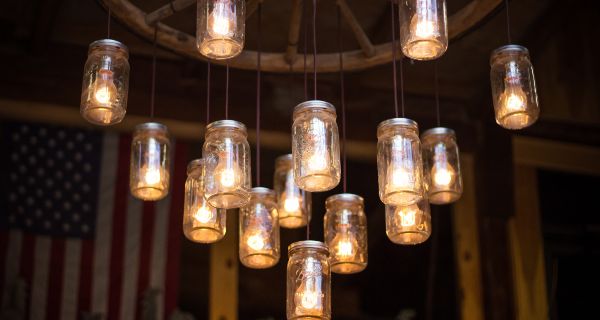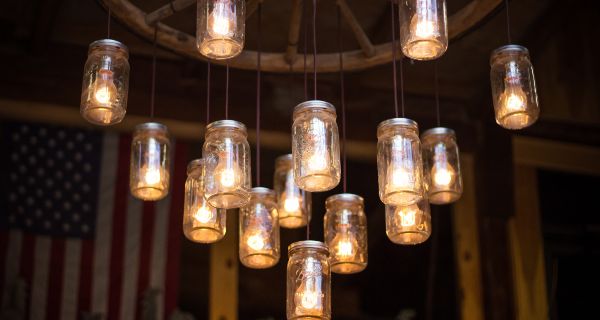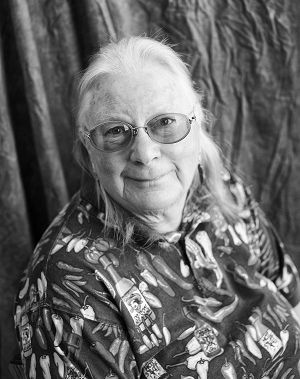 God's blessings for the Food Pantry Ministry continue to pour forth! Throughout the year, God's workings have reflected His Perfect Timing, His Perfect Provision and His Perfect Resourcefulness, often in unexpected ways.
What is "Perfect Timing"? It is passers-by noticing our food pantry banner and offering donations – exactly when we needed them! The pantry was blessed with six turkeys in time for Thanksgiving. The generosity of that family provided Thanksgiving turkeys for families who needed them.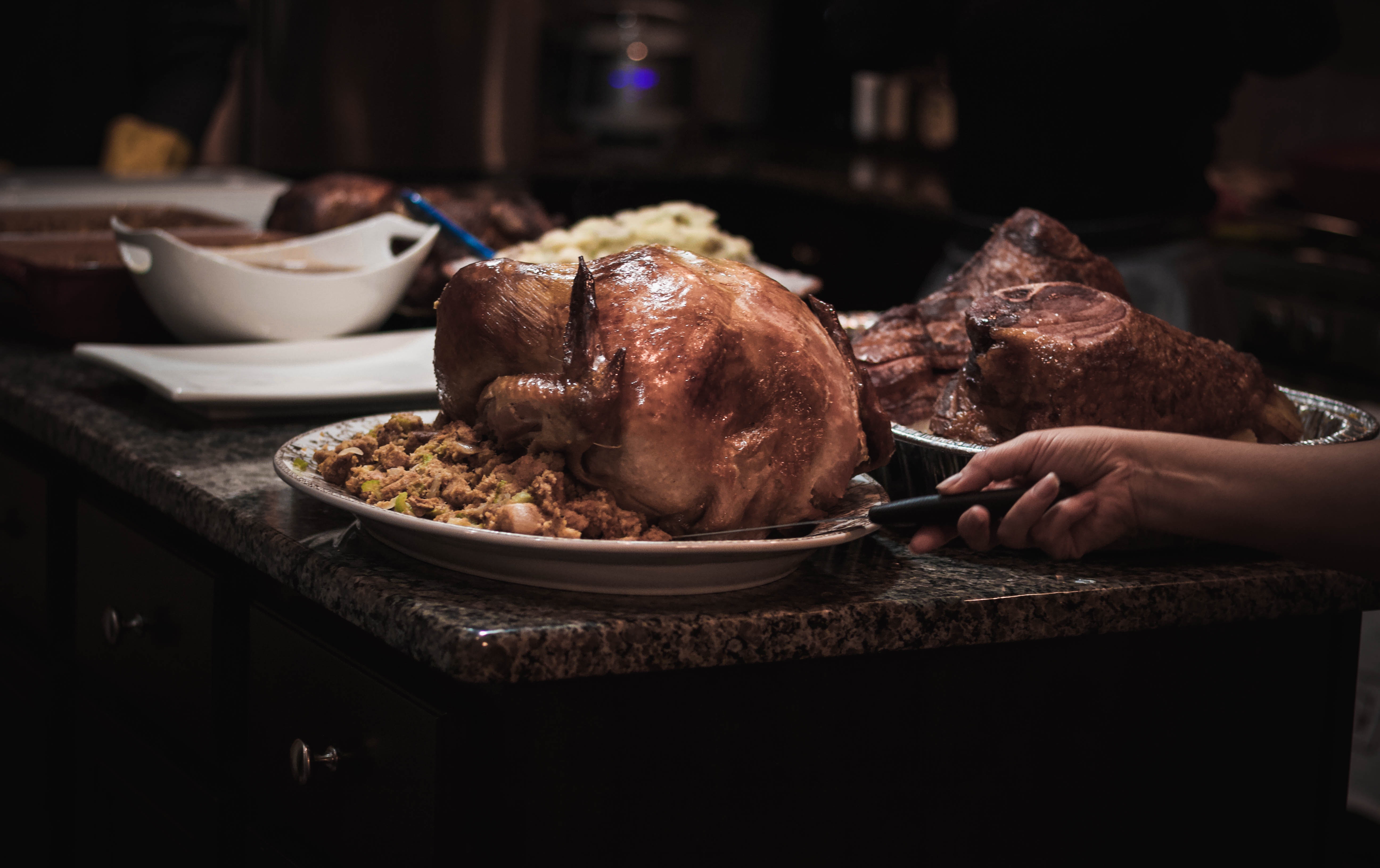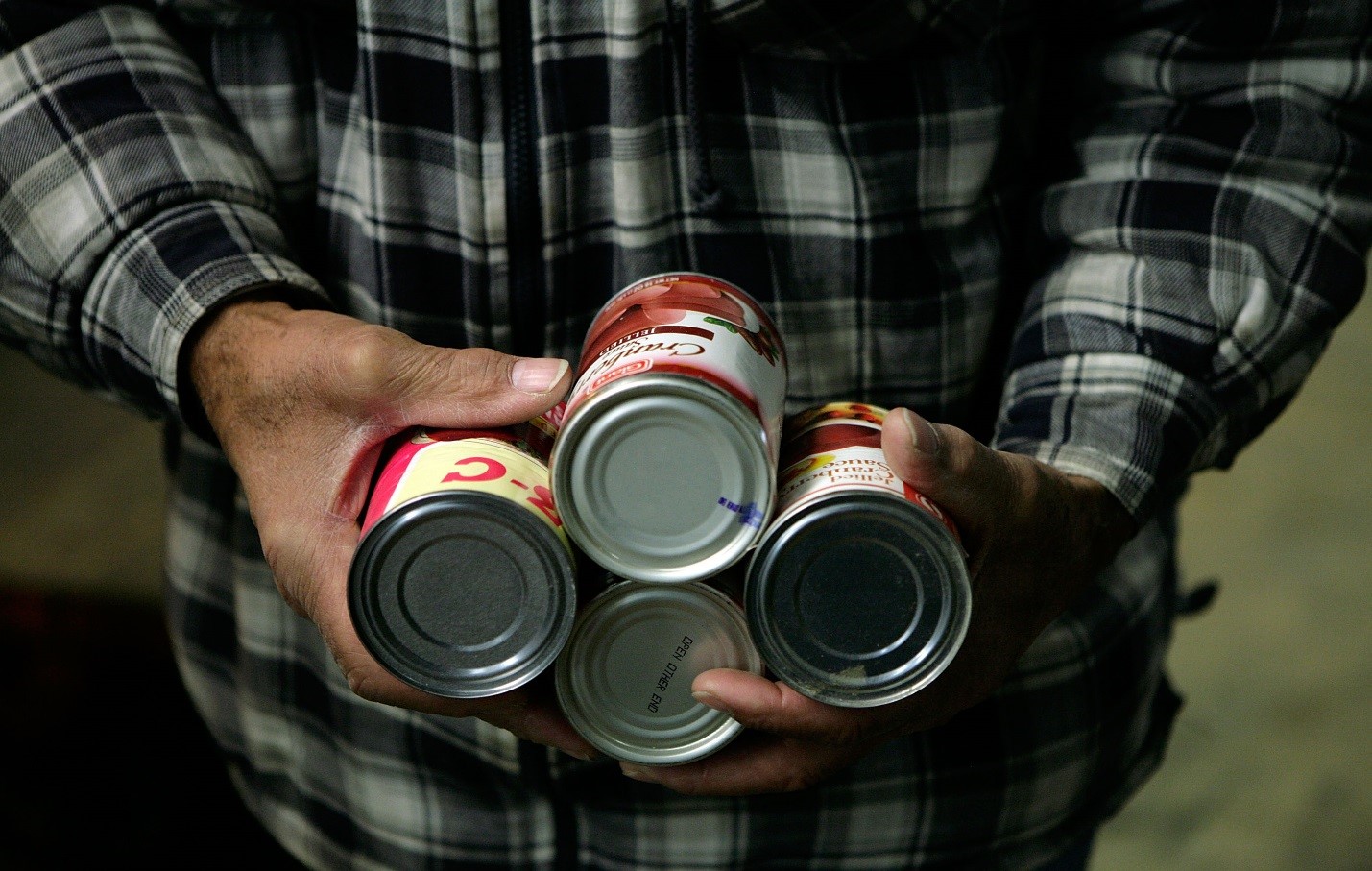 What is "Perfect Provision"? It is having just the right amount of clients with just the right amount of food to serve them. And, God's provision serves both the food pantry and Shine in partnership between the two ministries.
What is "Perfect Resourcefulness"? Here's an example: We have a client who has been using our pantry for many years. As far as we know, neither his economic nor his spiritual status have changed over time. It is tempting to think that we are wasting our time with "Mr. Dahl." Are we enabling him to misuse our resources? Or is something happening that we can't perceive? Our impact in Mr. Dahl's life isn't obvious to us.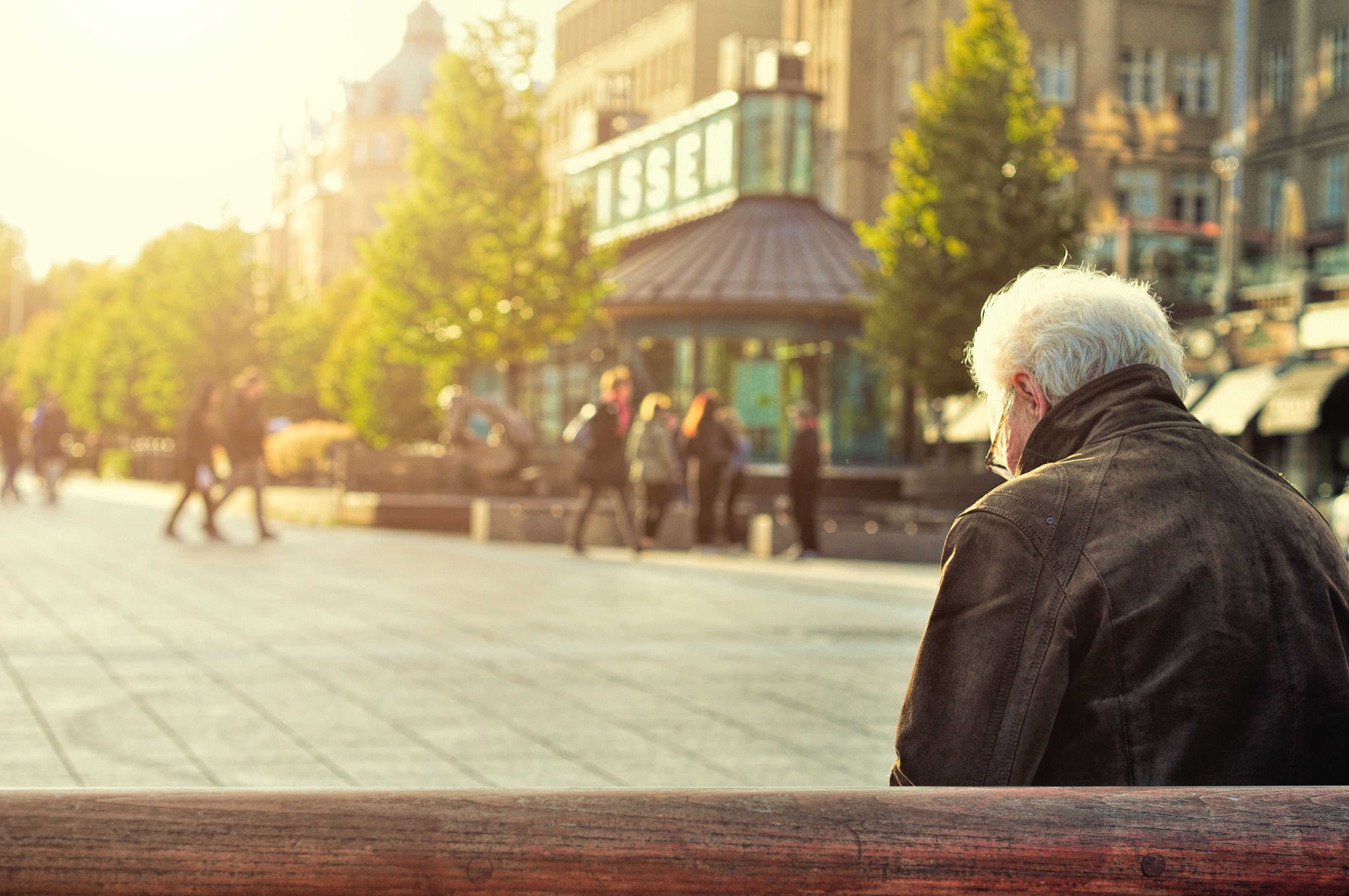 Yet other clients who know Mr. Dahl have expressed appreciation for the help we give him. As an example of "Perfect Resourcefulness," he has been a witness for proof of God's people showing kindness to everyone. Mr. Dahl's witness for us has softened the hearts of a few people who've come for help: It's given us credibility among non-believers.
The Food Pantry Ministry connected with new clients, new donors and other organizations this year. We have a liaison with Whispering Pines Senior Center, the hostel here in Cedar Crest and a pig farmer who procures fruit and will provide some for us.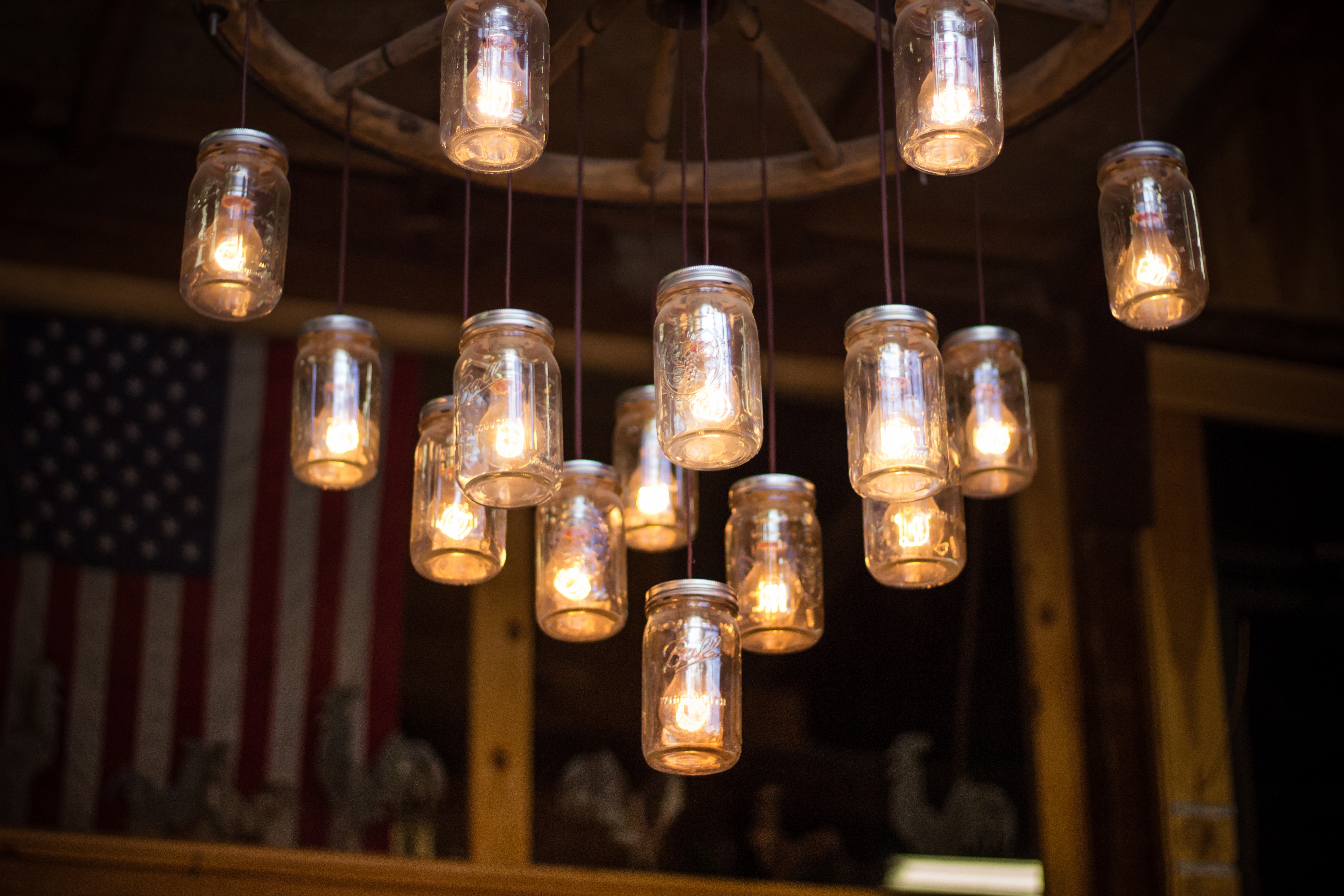 We are so grateful that God allows us to be a light in His community! Let's see what happens in 2019!
Contact Barbara Fall to see how you can get involved or support the Food Pantry.
0 comments
Announcements:
MCC Elders and Connectors are hosting a Starting Point Lunch this Sunday, January 12 after second service in the Fellowship Hall. The luncheon is a great way to learn more about MCC, ask questions and meet new people! No RSVP needed. Contact Sarah with questions.
It's time for The CareNet Baby Bottle drive! Please take a bottle off the table in the foyer, fill it with your spare change or cash, and return it to the table by January 19! Contact Joann Tallant with any questions.
The MCC Missions Team is hosting "Missions in Focus" Tuesday, January 21 and Wednesday, January 22 at MCC! It is a family-friendly, interactive event celebrating what God is doing locally and internationally! Enjoy a cultural meal, hear speakers active in local and foreign missions, and participate in activities for a chance to win prizes. Each night will be unique, educational and fun! Contact Emily Gray to RSVP or get involved!
The Women's Community Bible Study resumes Tuesday, January 14 at 6:30pm AND Wednesday, January 15 at 9:15am with Max Lucado's "Unshakable Hope" study. Childcare is available for the Wednesday morning study only. Contact Pam Cravens for Wednesday mornings or Sharon Albonico for Tuesday evenings.
Praying with others in community is rich! Join us any weekday morning for prayer at 6:00am in the Fellowship Hall. Contact Scott Walker for more info.
We are updating the church directory and will be taking new directory photos January 19 and 26 in the Fellowship Hall! Please make sure to update your contact information and your photo if A) we don't have it in the current directory or B) you look different than you did 3 years ago! Either way, we'd like a new photo and updated contact for you so please stop by and update your info!
Looking for some Biblical financial tools for 2020? Come join us for the Living Debt Free Workshop on February 1 from 9:00am – 3:00pm in the Fellowship Hall! Practical topics including what the Bible says about money, how to set up a spending plan, saving, debt payoff, and more! Lunch and child care provided! Sign up in the foyer or call Elisa Trullinger.