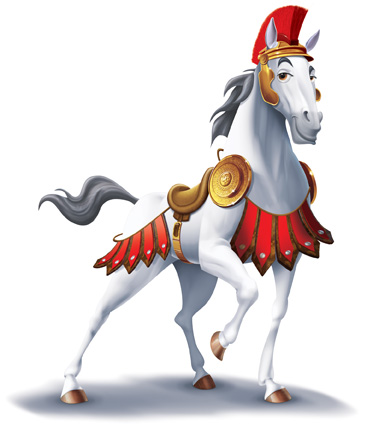 You know, VBS is complicated.
VBS takes months of planning, weeks of preparation, and days of setting up. There are countless details to manage, donations to organize, songs to choreograph and memorize, costumes for each volunteer to sew, and multiple areas of the church to decorate. Yet, year after year God provides for VBS in ways big and small. Somehow, we always have the right number of volunteers with just the right skills.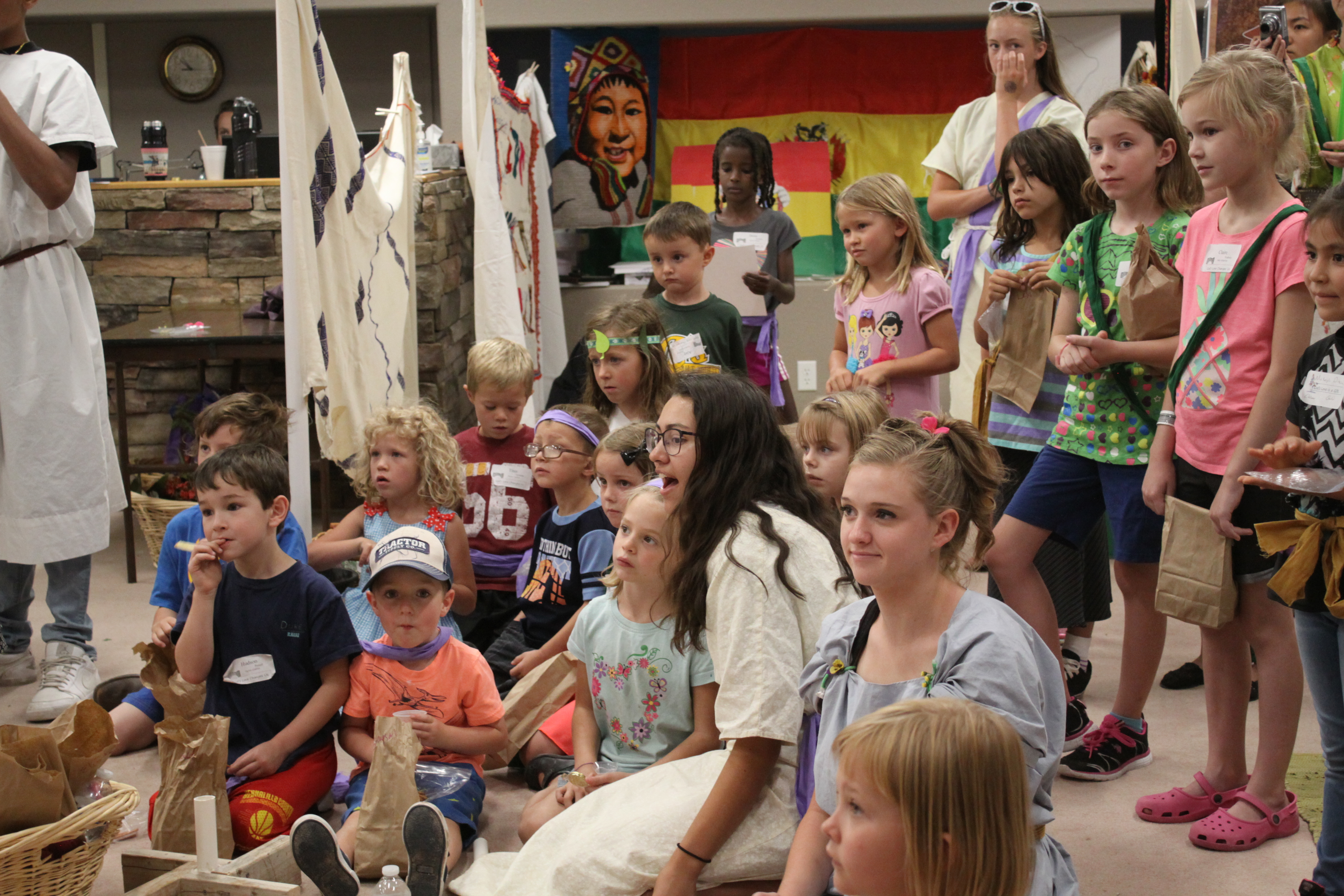 And God always brings the children! From our church, other churches, and around the community, families bring their children to hear the word of God and have a load of fun! When I heard that we had 146 kids registered this year, I confess that I feared it could be too crowded and too chaotic. How in the world could we manage such a large number? My heart was convinced that God could pull it off, but my head wondered about the logistics of it all. There I was down in the details and God already had it all worked out!
"Praise be to the Lord God, the God of Israel, who alone does marvelous deeds." – Psalm 72:18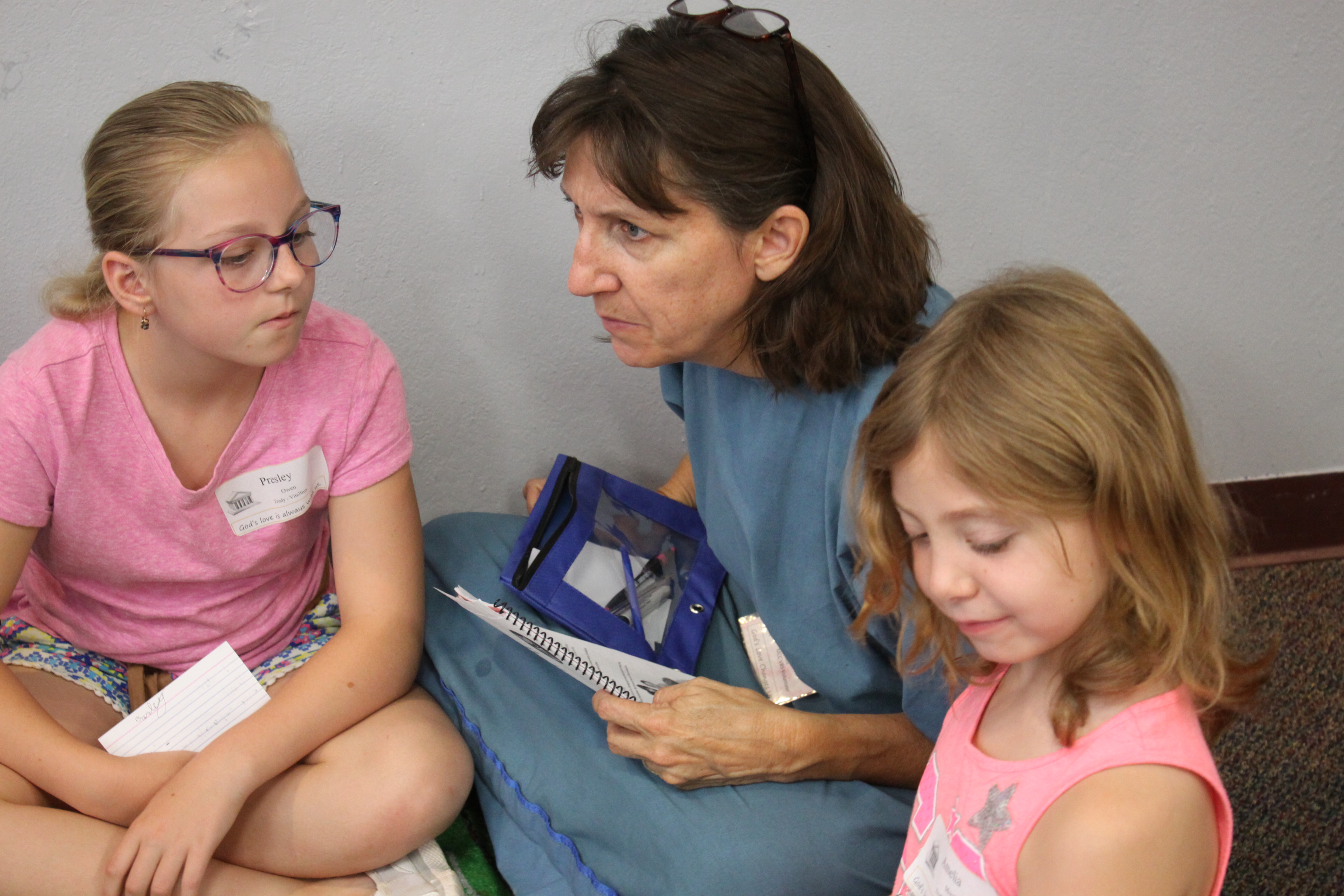 Surrounded by precious children who are eager to listen to God's word, bold in their singing and dancing, and fascinated by the Roman experience, I was swept away by their innocent need for love. To view the VBS experience from their eyes, when everything is fun and amazing!
The kids didn't need perfectly organized activities that always went according to plan. They didn't need perfectly hemmed costumes and the most elaborate decorations; they needed friends to laugh with, scripture-packed songs to sing, and VBS volunteers to shower them with a love that reflects God's love made perfect by Jesus' sacrifice. God already knew what they would need, he knew what I would need, and throughout this week he provided for all those needs and more!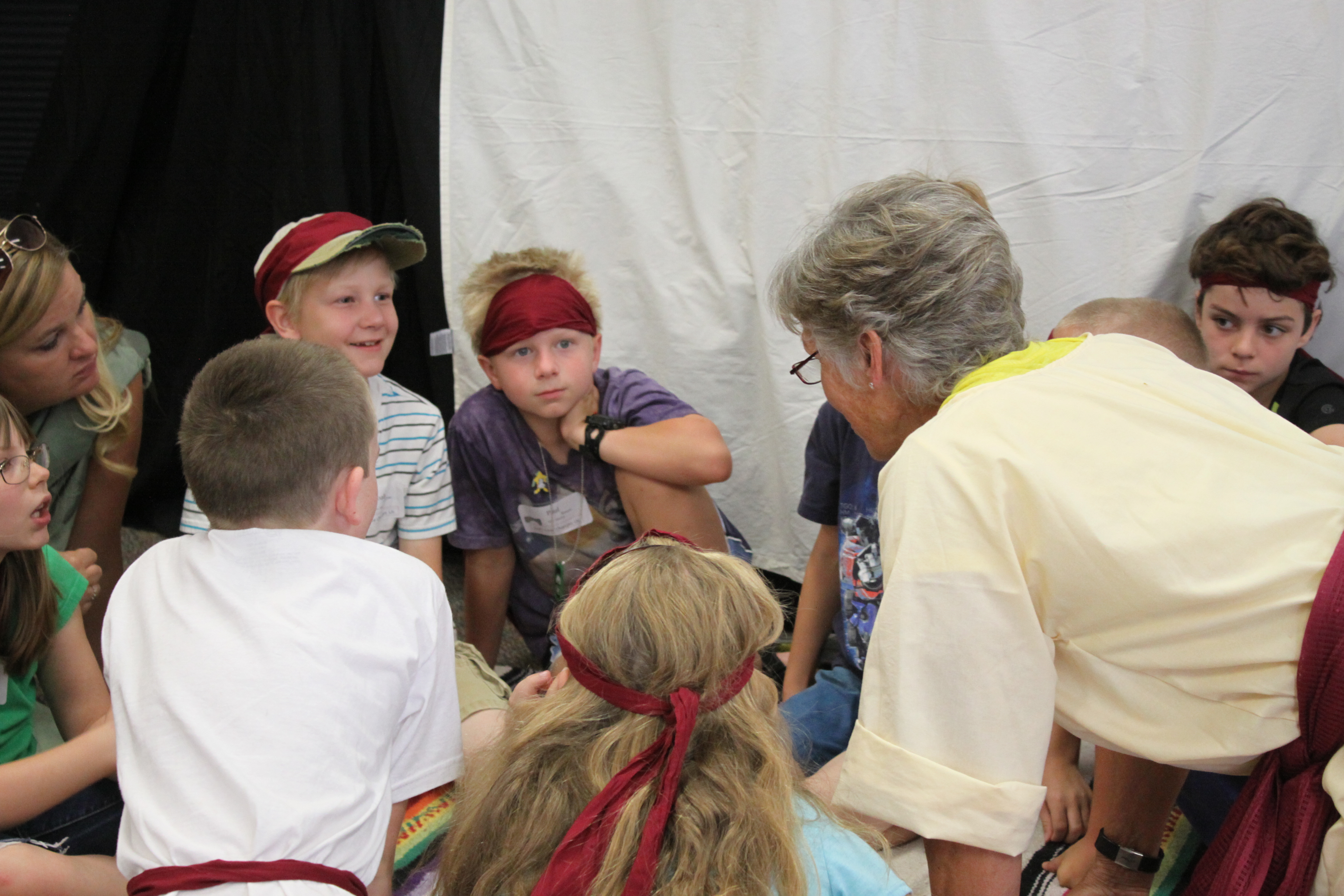 You know, maybe VBS is simple after all.
0 comments
Announcements:
The Women's Serving Team is hosting a Mugs & Muffins event August 10th from 9:00 – 11:00am in the Fellowship Hall. Christine Leggett will be leading us in a discussion about the spiritual battle we each have with the desires of our heart. It will be a morning of fellowship, rich discussion and encouragement as we come together to study God's Word. Praying you can join us. Don't forget your favorite coffee mug! Please RSVP to Christine if you need childcare.
You can go on a mission trip and never leave Albuquerque. International Students Incorporated (ISI) helps international students when they arrive in the U.S. ISI has a chapter at UNM helping pick up students as they arrive at the airport, providing temporary home stays, helping find housing, English as a second language training and friendship partners. A new school year is getting started with hundreds of international students arriving at UNM. Please consider helping in one of the ways noted above. Alternatively, we will be providing lunch for students and volunteers on Wednesday, August 7 (signup sheets will be in the foyer). If you are interested in helping or just want more information please contact Vince Tidwell.
MCC's Shine Partnership is hosting a dessert night Wednesday, August 14 at 7:00pm at Ashley Procter's house! Current Shine volunteers, anyone curious about what Shine is, or those interested in becoming a Shine volunteer are invited! Contact Ashley if you have questions or need directions.
Save the Date: MCC Elders are hosting a 4-week Foundations Class starting September 15 and running through the first week in October. This class is designed to better help you get to know MCC - who we are, what we believe and why, and how to get connected. Please sign up with Sarah.