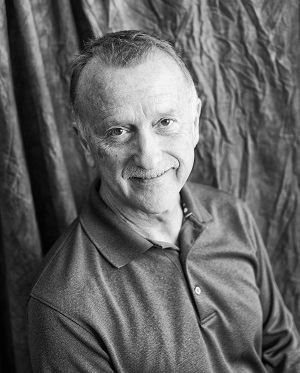 The first time I met Amy she was blowing a large stream of bubbles through a sawed-off water bottle, one of the many creative uses for discarded items you learn at Juntos. As the stream grew we talked about her growing up and what she wants to do with her life. Julie is 10 and her answer shocked me. "I want to be like my friend's mom", she said, "She gets paid for playing video games all day." Now she had my attention. If Amy had really figured out a way to get paid for gaming all day I wanted in.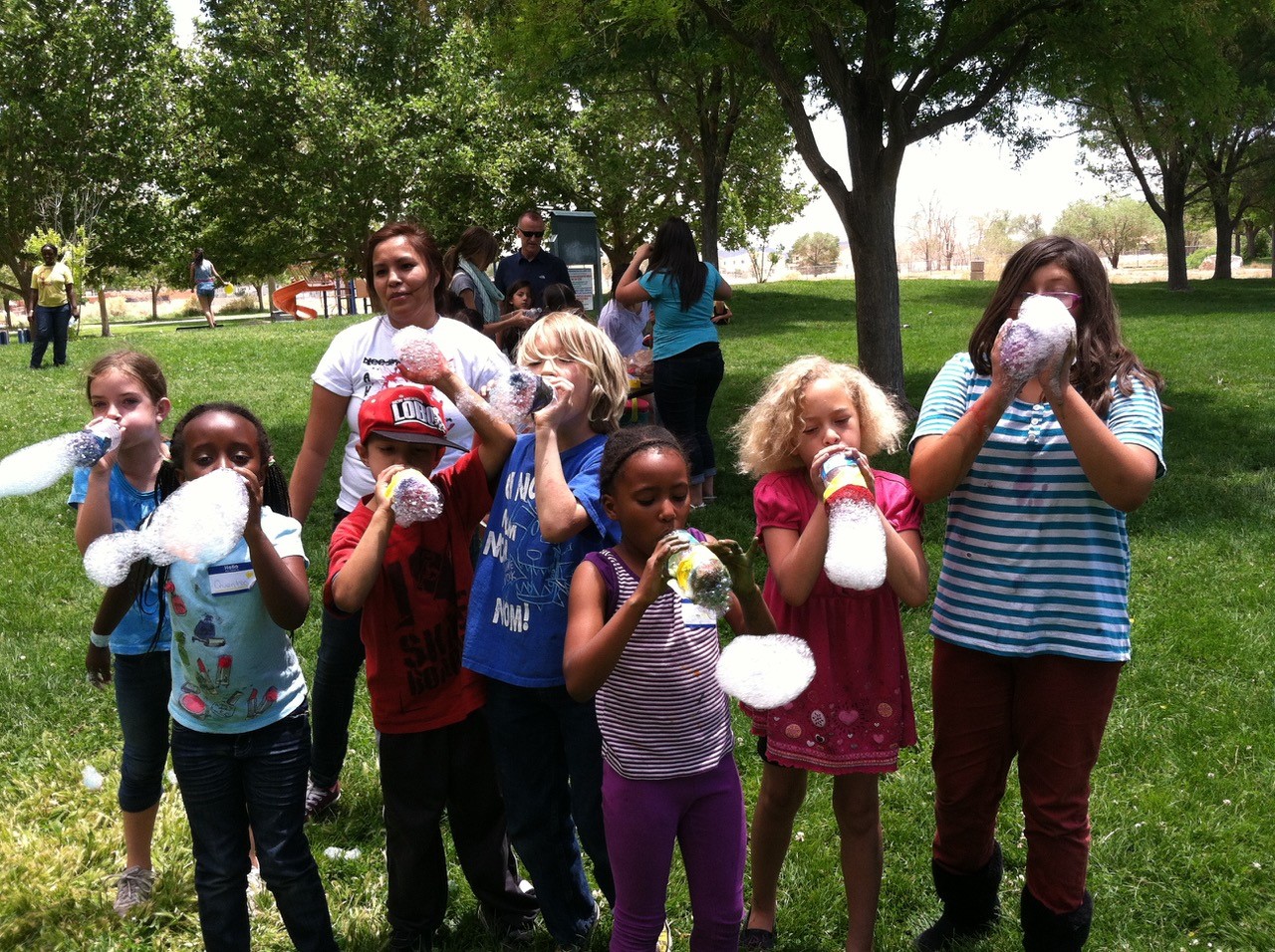 It turns out her friend's Mom, like many others in Amy's circle of influence, is on public assistance. It's not that she gets paid for gaming; it's that she gets paid because she isn't working. So this is Amy's aspiration: to chill at home, playing video games. I was glad for the chance to tell Amy that God made her for something more. That the gospel tells us that God made us to flourish, to thrive.
The Bible also tells us, as Christians, what we need to do with the gospel. When Jesus told us to go with the gospel, He said go local, go regional and go to the ends of the earth (Mark 16:15). It's not a multiple choice; it's a mandate to take the gospel to Amy and to others in the nearest and farthest regions who don't yet know that they have been made to thrive.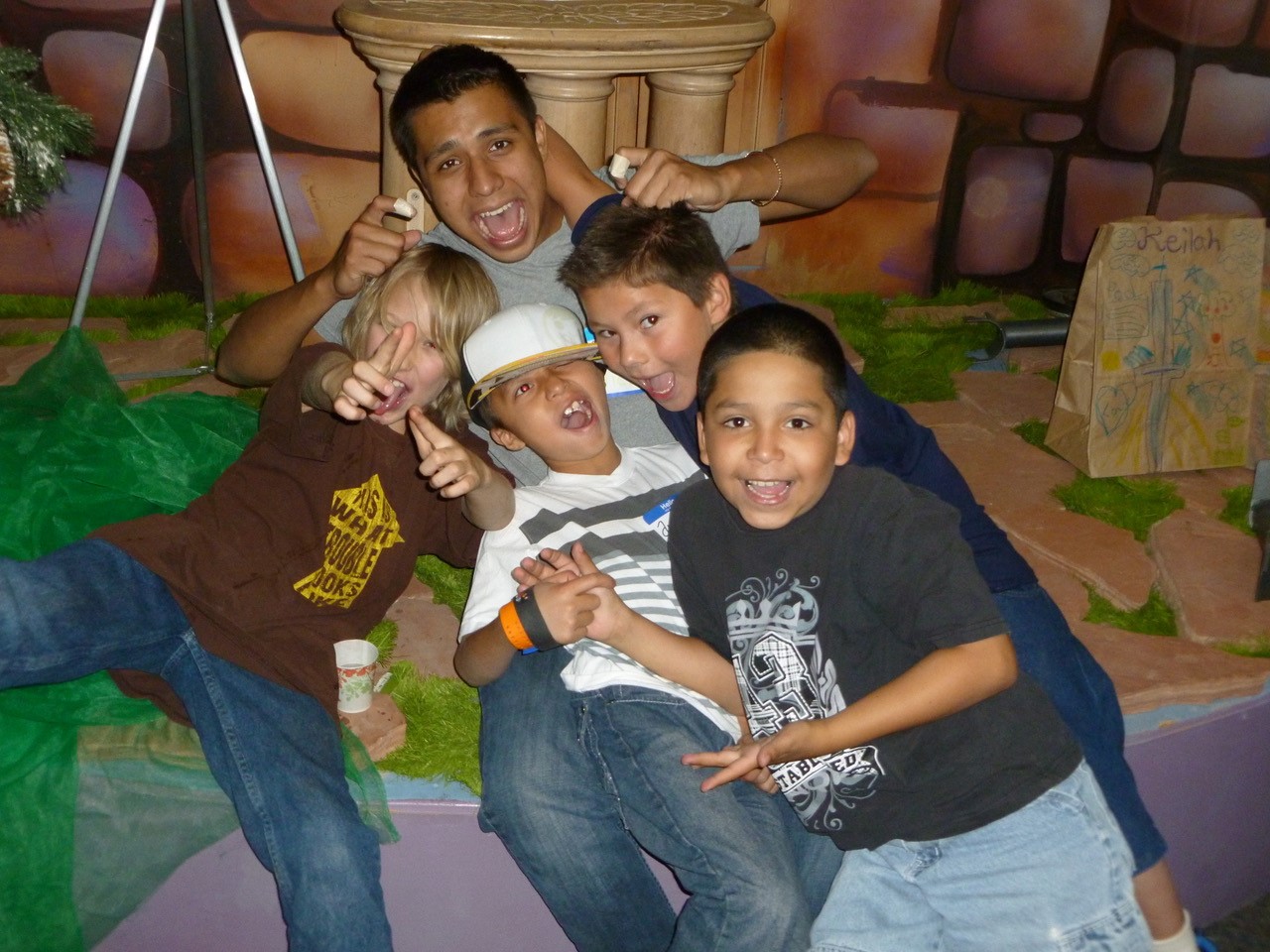 It's a privilege to go local with the gospel and to hang out with Amy and others like her at Juntos. There is a certainty in my faith that I've gained from seeing God at work in Juntos. To see people like Manny, who grew up in Juntos and has now graduated from UNM, works fulltime and is a leader at Juntos, thrive! To hear stories like Danny's, a dad with two kids in Juntos, who teaches on Monday nights. His story about how God takes our brokenness and makes us flourish is one of the most inspirational I've heard. What a blessing to learn people's stories, to see how God has transformed their lives and how he uses people just like you and I to do it. I'm so glad for the gospel and for a place like Juntos to see it grow. For me, it takes God's kingdom out of the abstract and shines the light on its reality here and now.
I just know that Amy, and other Juntos kids, are going to make a difference in their neighborhoods. Someday a kid is going to say, "I want to be like Amy, she is thriving." If it weren't for Juntos I might miss it.
Click here to learn more about Juntos and how you can support this ministry.
0 comments
Announcements:
MCC Elders and Connectors are hosting a Starting Point Lunch this Sunday, January 12 after second service in the Fellowship Hall. The luncheon is a great way to learn more about MCC, ask questions and meet new people! No RSVP needed. Contact Sarah with questions.
It's time for The CareNet Baby Bottle drive! Please take a bottle off the table in the foyer, fill it with your spare change or cash, and return it to the table by January 19! Contact Joann Tallant with any questions.
The MCC Missions Team is hosting "Missions in Focus" Tuesday, January 21 and Wednesday, January 22 at MCC! It is a family-friendly, interactive event celebrating what God is doing locally and internationally! Enjoy a cultural meal, hear speakers active in local and foreign missions, and participate in activities for a chance to win prizes. Each night will be unique, educational and fun! Contact Emily Gray to RSVP or get involved!
The Women's Community Bible Study resumes Tuesday, January 14 at 6:30pm AND Wednesday, January 15 at 9:15am with Max Lucado's "Unshakable Hope" study. Childcare is available for the Wednesday morning study only. Contact Pam Cravens for Wednesday mornings or Sharon Albonico for Tuesday evenings.
Praying with others in community is rich! Join us any weekday morning for prayer at 6:00am in the Fellowship Hall. Contact Scott Walker for more info.
We are updating the church directory and will be taking new directory photos January 19 and 26 in the Fellowship Hall! Please make sure to update your contact information and your photo if A) we don't have it in the current directory or B) you look different than you did 3 years ago! Either way, we'd like a new photo and updated contact for you so please stop by and update your info!
Looking for some Biblical financial tools for 2020? Come join us for the Living Debt Free Workshop on February 1 from 9:00am – 3:00pm in the Fellowship Hall! Practical topics including what the Bible says about money, how to set up a spending plan, saving, debt payoff, and more! Lunch and child care provided! Sign up in the foyer or call Elisa Trullinger.