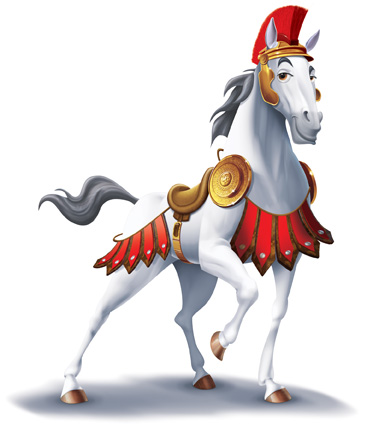 As I told a friend last night, I was truly feeling like an ANCIENT Roman after the first day of VBS! But what a joyous, busy, happening place VBS is – I am so incredibly blessed to hang out with these people for a week.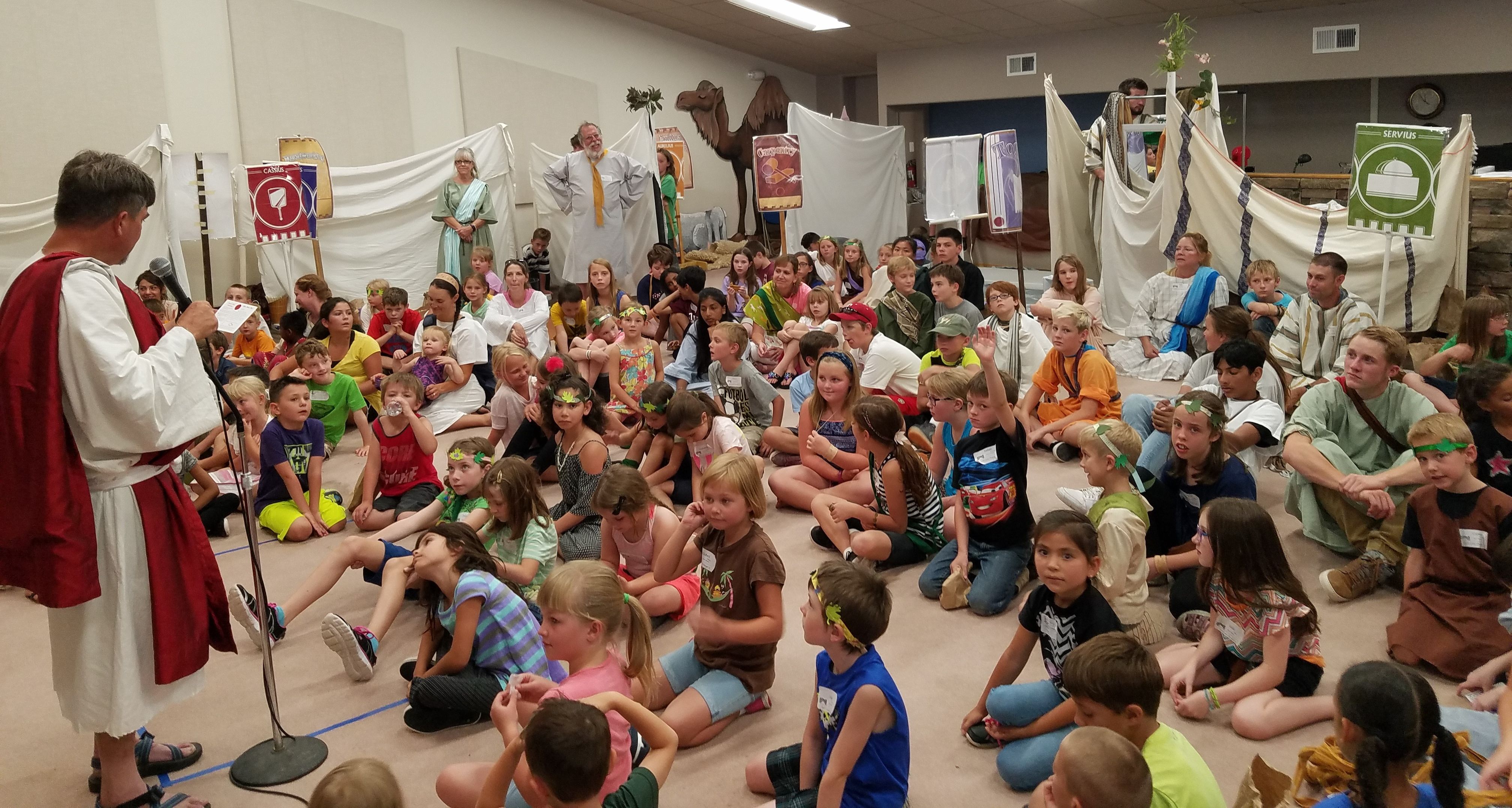 There is something about seeing my brothers and sisters in a different setting than Sunday morning that makes me appreciate them even more.
I believe we have a very 'real' church - don't get me wrong – we will pray and cry and rejoice right in the midst of Sunday service.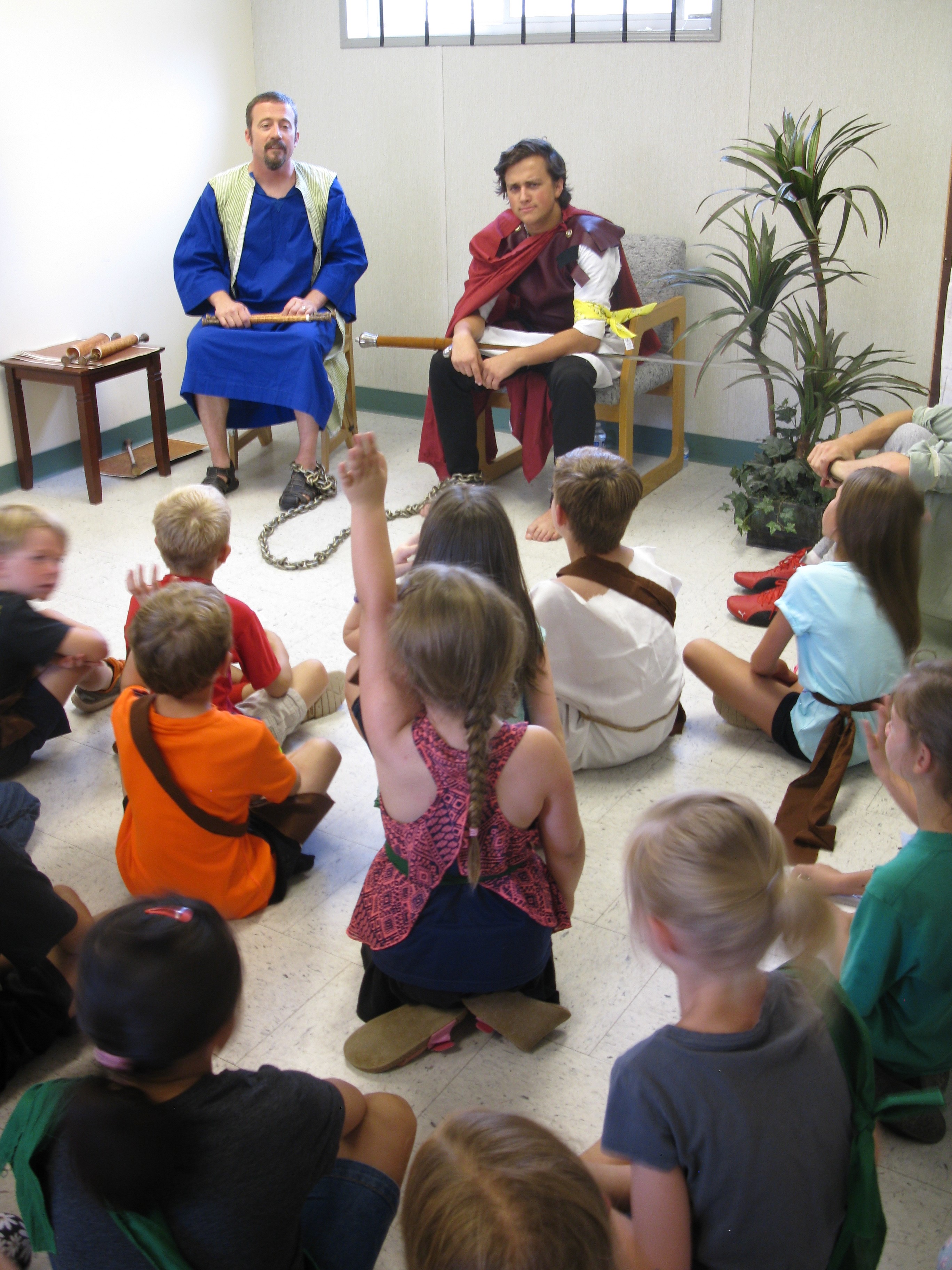 However, there is something about seeing people jump in, love on kids, give selflessly of themselves, dance and sing, and dig deep for Spiritual truth while presenting it in language that little ones understand or teens won't roll their eyes at that makes me love them in a whole new light.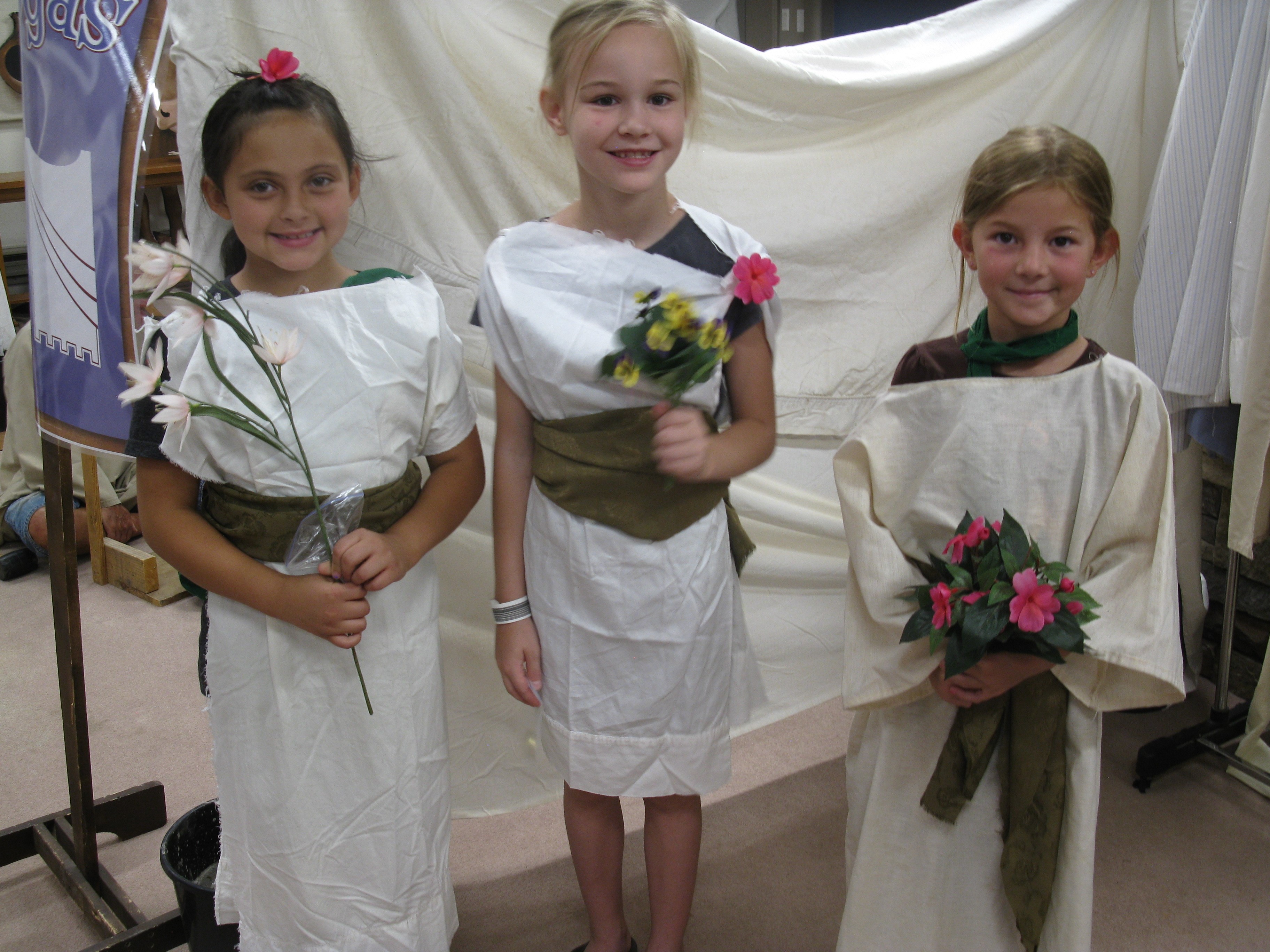 From the hundreds of hours put in by the organizational team (it definitely wasn't built in a day), to the myriad sewing projects (whoa! not my skill base), to the prayer team covering us all, to the teens who could be doing anything else with their summer, to those dancing who never thought they'd dance (in front of people, in church, no less!), to those cutting their 1000th flatbread for snacks – every one is invaluable.
God has used each of you to transform my life and heart. I see your willingness to be humble, to work, to love, to serve, and I am filled to overflowing with gratitude and hope. I want to especially thank Frank and Paul, who live out 1 Peter 5:2-3 ("shepherd the flock of God among you, exercising oversight not under compulsion, but voluntarily, according to the will of God; and not for sordid gain, but with eagerness; 3 nor yet as lording it over a]">[a]those allotted to your charge, but b]">[b]proving to be examples to the flock.") and are examples to us all of Christ's love and sacrifice.
MCC has a multitude of ministries, but if you haven't participated in VBS, this ancient Roman beseeches you to try it out.
0 comments
Announcements:
On Sundays, we have three options for Worship & Praise! Please join us:
Outdoors at 8:30 & Indoors 10:30am

Via live-stream at 10:30am on Facebook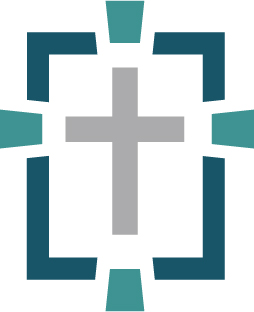 Please read the Guidelines for Gathering to Worship Together at MCC in its entirety so that you know what to expect when you come to our outdoor service. This will help you and those around you navigate a very new situation, hopefully in a way that is as seamless as possible. We believe that our unity will be expressed and strengthened as we serve one another in Christ this week so join us in extending grace to each other, amid our differing perspectives, and different views about how to live in this time.
"... submit to one another out of reverence for Christ."
Eph. 5:21
"Outdo one another in showing honor."
Rom. 12:10
"By this all men will know that you are My disciples,
if you have love for one another."
Jn. 13:35
Please know that we are making every effort for this gathering to be in full compliance with the protocols given by authorities. No single plan for our meeting will ever be the perfect solution in any one person's eyes. We will all be making compromises. But as we defer to these guidelines set up by our elders and leadership, we will be serving our fellow believers, honoring Christ as best we can, and providing for a beautiful expression of worship to happen together.
Please stay home if any of the following apply to you:
You are immunocompromised.

You are feeling ill (running a fever, coughing, or showing other signs of sickness)
Please don't put yourself or others at risk. Thank you for staying home and staying safe, because we love you!
---