Fishes, Loaves and Faith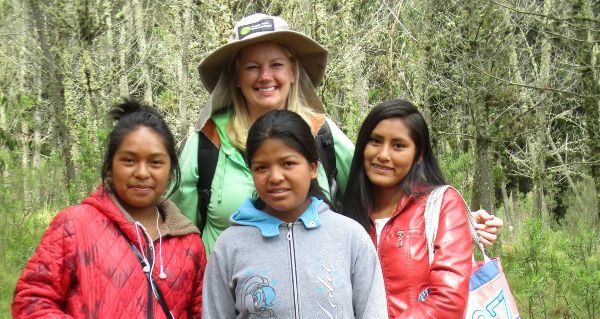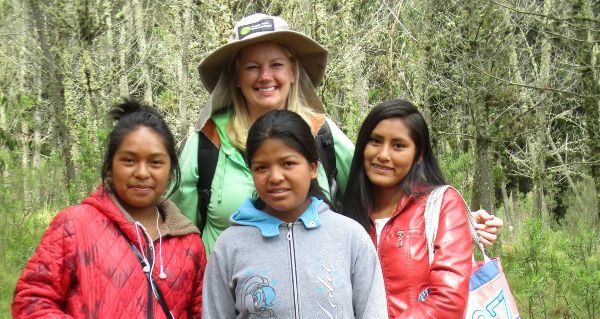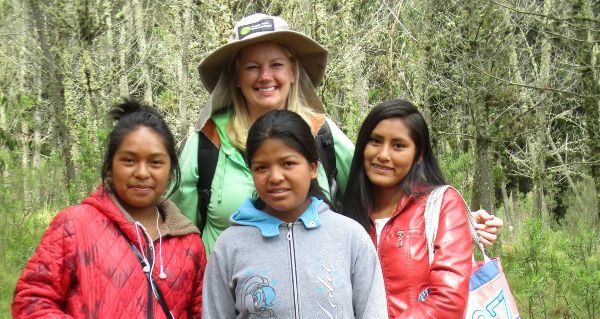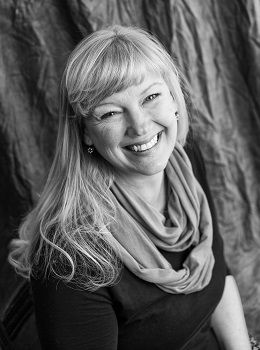 Five loaves and two fishes. You remember the story right?
Jesus had crossed to the far shore of the Sea of Galilee and a crowd of people followed him because they saw the signs he had performed by healing the sick. When Jesus went up on the mountainside and sat down with his disciples he saw the great crowd coming toward him, and asked Philip, "Where shall we buy bread for these people to eat?" Philip answered him, "It would take more than half a year's wages to buy enough bread for each one to have a bite!" Simon Peter's brother Andrew, spoke up, "Here is a boy with five small barley loaves and two small fish, but how far will they go among so many?" (paraphrased from John 6:1-9)
Just as the boy who gave the bread and fish never thought his meager offering would be enough, I wondered how my tiny contribution could make a difference in a country as big as Bolivia during a mission trip there in March. I knew exactly what he felt like!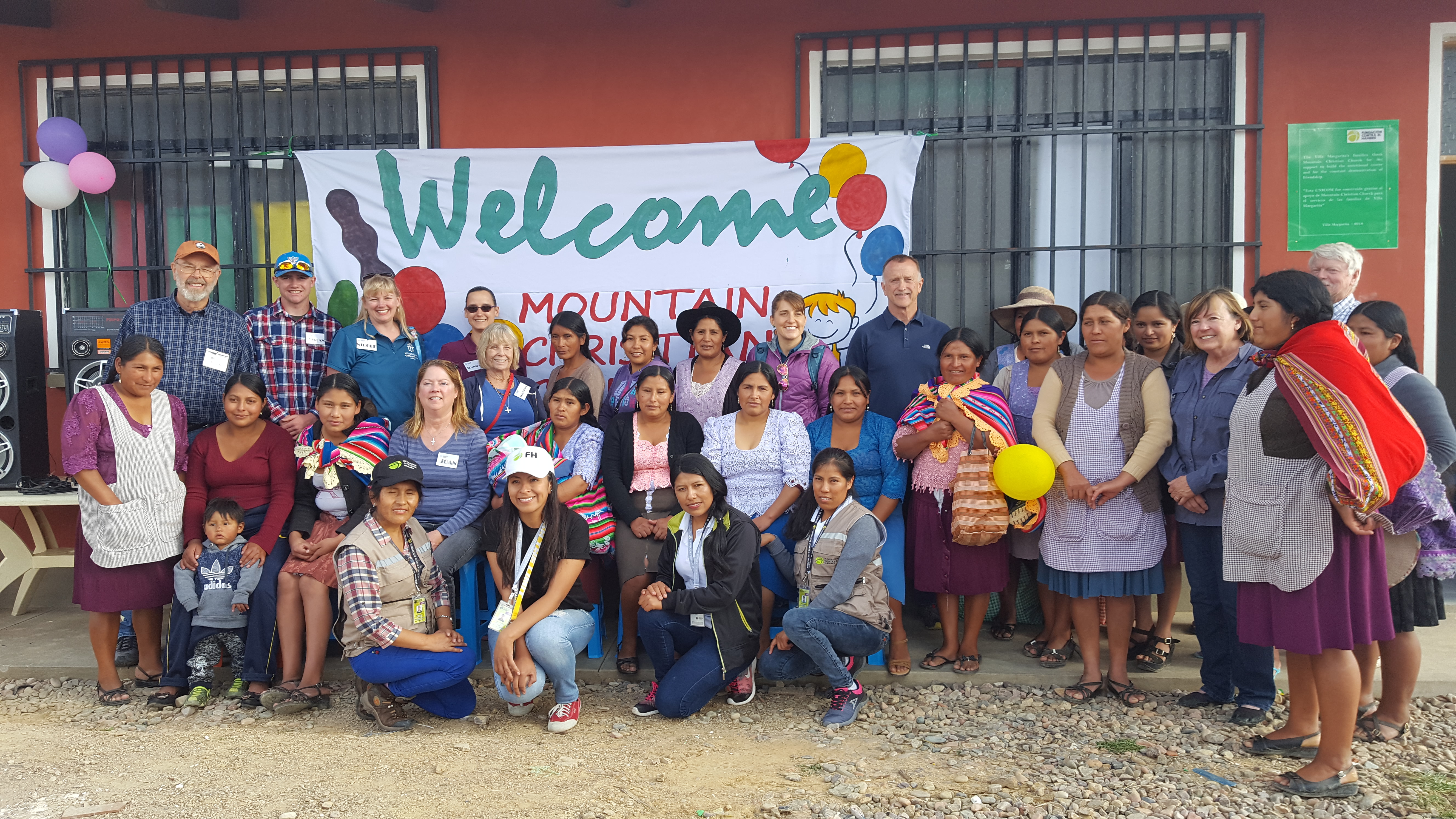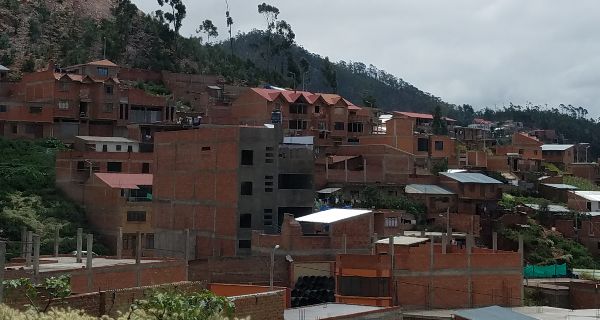 Throughout the trip I wondered:
"How can conversations using my limited Spanish vocabulary have any Eternal impact?"
I don't know but I did have fun helping Dakota Powell's sponsor child practice her English homework, I enjoyed getting to know the mothers in the Savings Group by asking them about their children and I enjoyed teaching a group of children about savings. All in broken English, usually through a translator, but always hopeful that God's love would shine through me and shower them with His affection.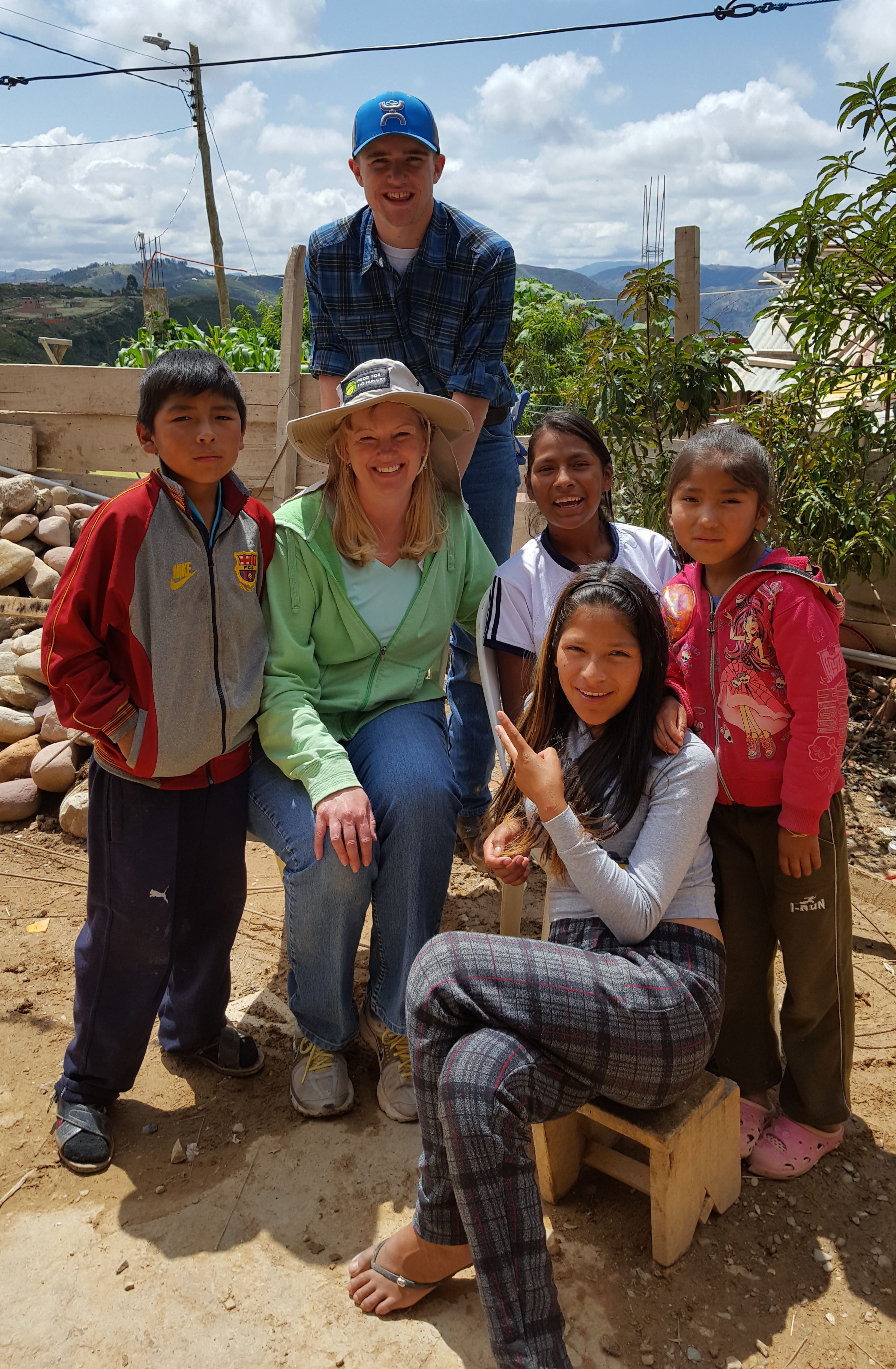 "Did hiking alongside 14-year-old Tatiana really have eternal significance?"
Again, I don't know, but I learned that Tatiana loves all kinds of flowers and that her favorite animal is a rabbit and for that day she had the full attention of one person who really wanted to get to know her and share the love of Jesus with her.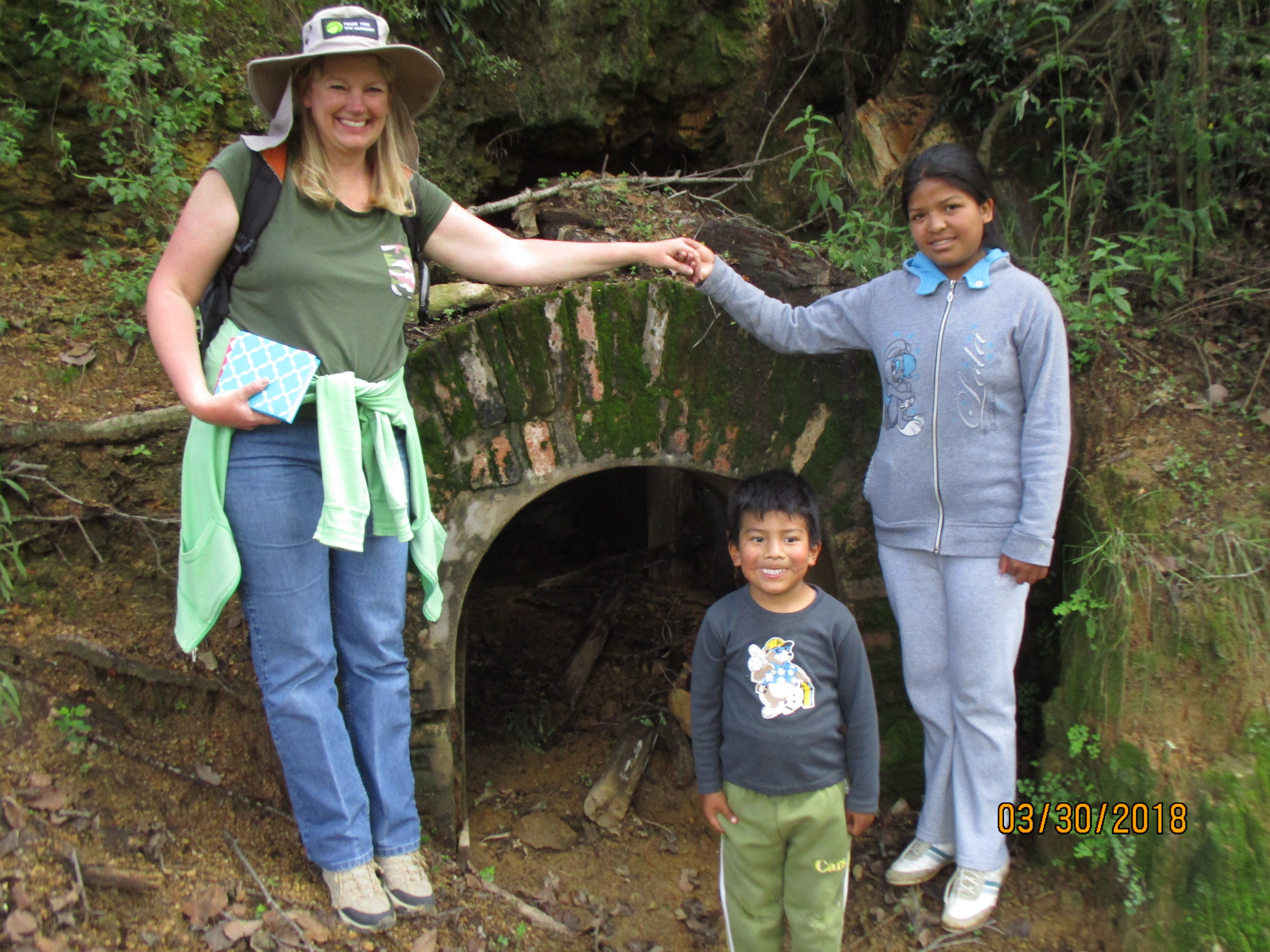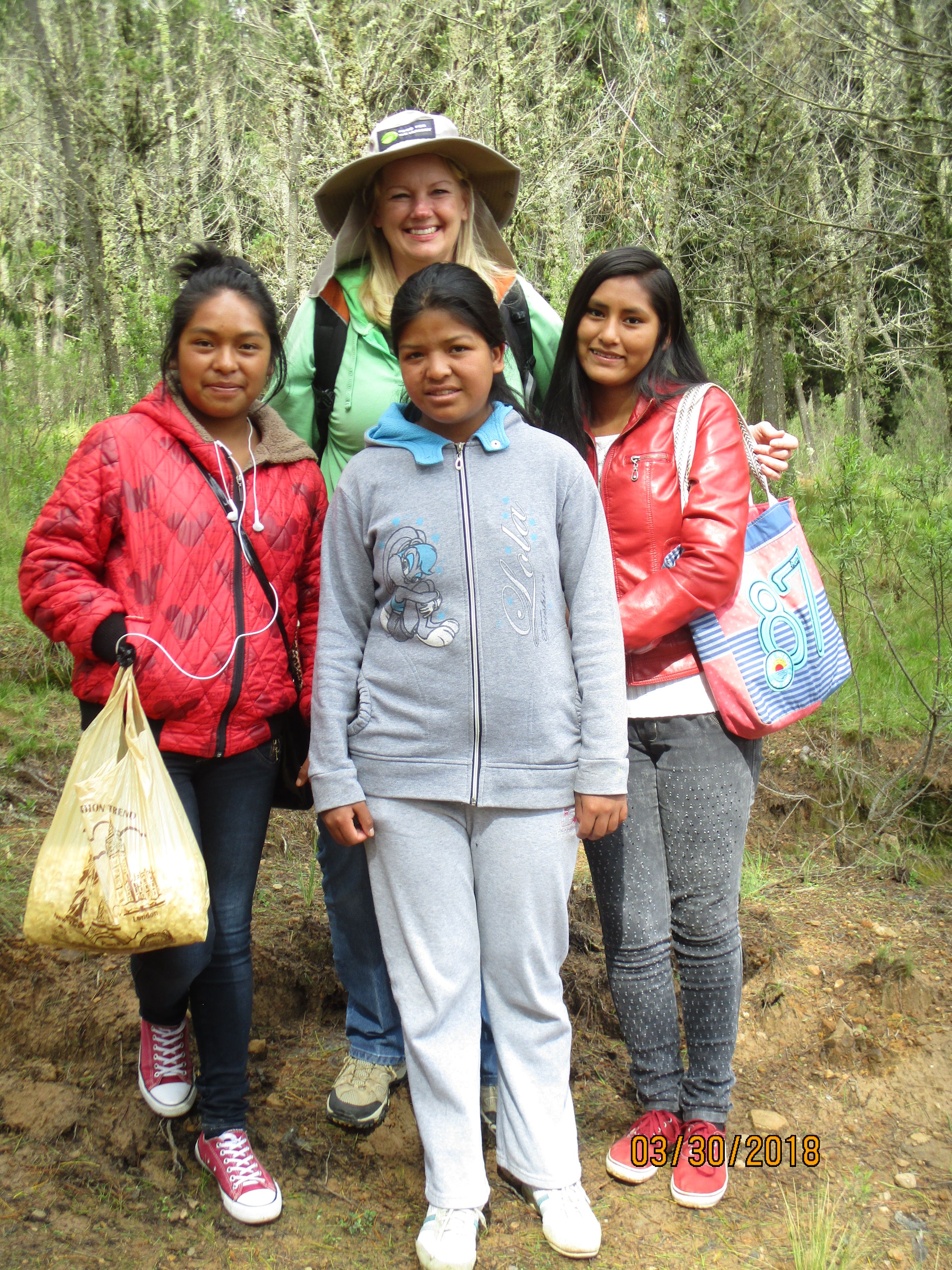 "How can sewing a hem into a sheet of plastic while telling our bus driver about my pets (because that is the only vocabulary that I knew) make a difference?"
Still, I don't know, but through our translator he shared that he and his wife have lost two babies and I was able to use that time, and my broken Spanish, to encourage him.
So that big question that continually pestered me throughout the trip: "How can my tiny contribution make a difference in a country as big as Bolivia?" I never actually found a concrete answer to that but I do know that I loved communicating with the children, FH staff and people I met in Villa Margarita and God taught me so much about myself and showed me what I COULD do in the midst of everything I was afraid I couldn't! It seems small but it grew my faith!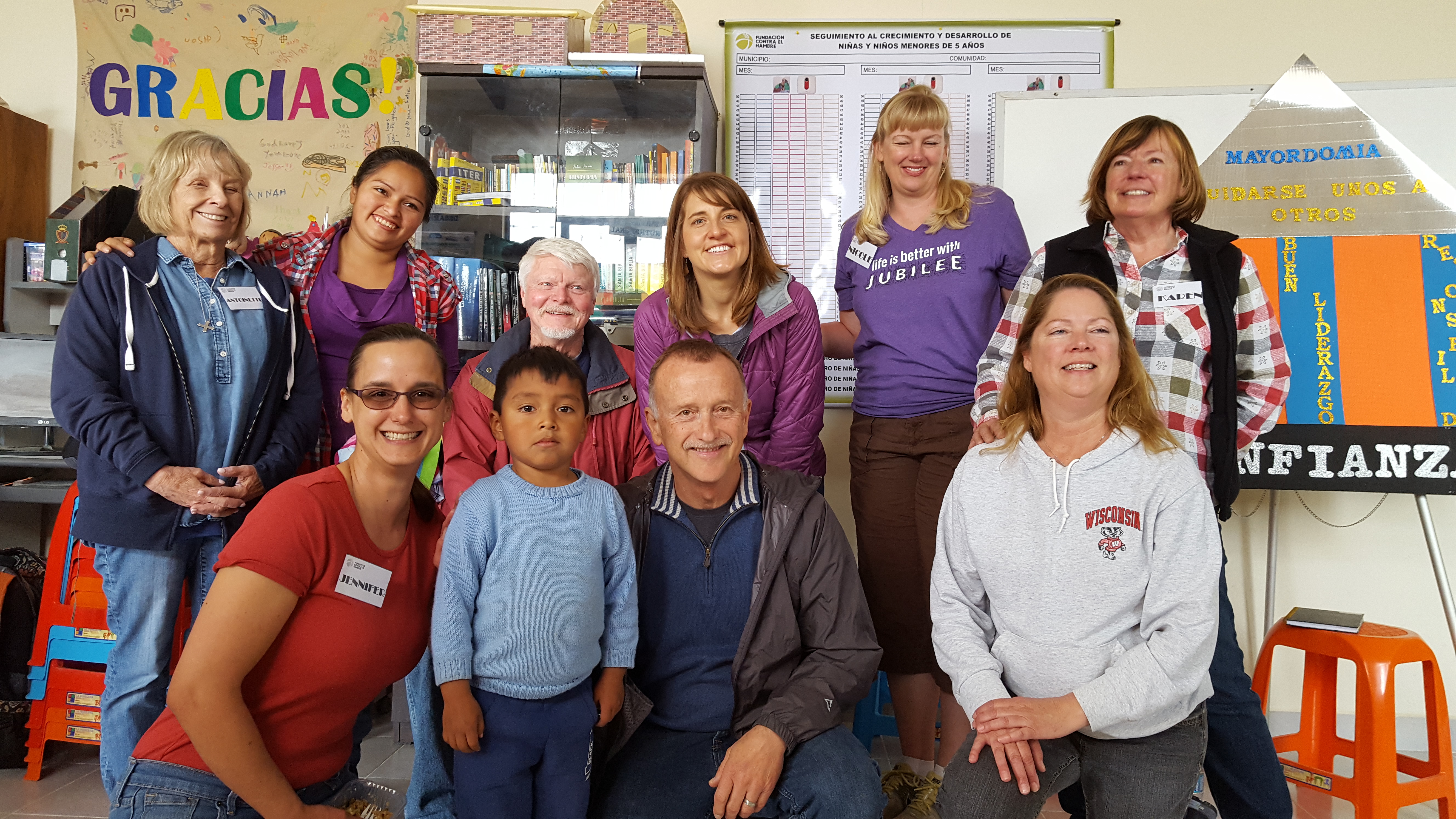 And, do you remember the end of the story about the boy who gave the loaves and the fishes?
Jesus said, "Have the people sit down." There were about five thousand men were there and some likely had family. Jesus then took the loaves, gave thanks, and distributed to those who were seated as much as they wanted. He did the same with the fish. When they had all had enough to eat, he said to his disciples, "Gather the pieces that are left over. Let nothing be wasted." So they gathered them and filled twelve baskets with the pieces of the five barley loaves left over by those who had eaten. (paraphrased from John 6:10-14)
My trip to Bolivia may not have had the same obvious abundance, at least not that everyone else could see, but it taught me that God can use me just the way I am, I don't have to try to be like somebody else; I need to be willing to do what he asks and trust Him with the results.
If you are interested in learning more about Nicole's trip, or other missions trips at MCC, join us Wednesday, May 16th at 6pm at MCC for a Mission's in Focus program where we will be talking about mission trips to Guatemala, Bolivia and the Czech Republic as well as MCC's Business as Missions program. Contact Jennifer Ward for more information about that event!
Announcements:
The One to One Soul Care Conference will be held at MCC November 9-10. Are you interested in biblical counseling? Do you feel you want some training on how to walk with a brother or sister in their dark seasons? Please join us! Click here to register at or contact Elizabeth for more information.
Please note - the Sponsorship Training for the Wood Ministry will be rescheduled for a later date. Please contact Don & Ann Moore with questions.
Pull out your mixers and aprons! SHINE is looking for people who can donate cakes, or other desserts, for A. Montoya's Fall Festival! Cakes can be dropped off at the church foyer Friday, October 26 between 9:00 am - 3:00 pm. Questions? Click here to sign up to bring a cake!
MCC is gearing up for the Samaritan's Purse Operation Christmas Child Shoebox drive! The mission of OCC is to demonstrate God's love in a tangible way to children in need around the world, and together with the local church worldwide, to share the Good News of Jesus Christ. Last year MCC collected 230 shoe boxes to be gifted to children around the world! Boxes will be available this Sunday, October 21st, in the foyer and the final drop-off date is November 11th! It is a great time to start gathering items to bless children around the world!

Shine also has a unique food pantry at A. Montoya! Kids often go to bed without dinner, come to school too late for breakfast, and aren't sure if there will be dinner that night. We have been asked to create a small food pantry at the school that would contain items like tuna packets, apples, macaroni and cheese, Ensure or Boost, peanut butter crackers, nuts, and the like. The children could keep these items in their backpacks so that they would always have something to keep them going. We are working on putting together a list of items, including gluten-free ones, that we would like to stock the pantry with. Please pray about whether you would like to donate items or money to help keep the pantry stocked year-round!