Encountering Efraim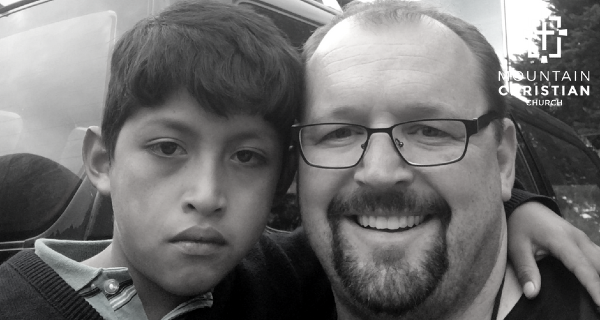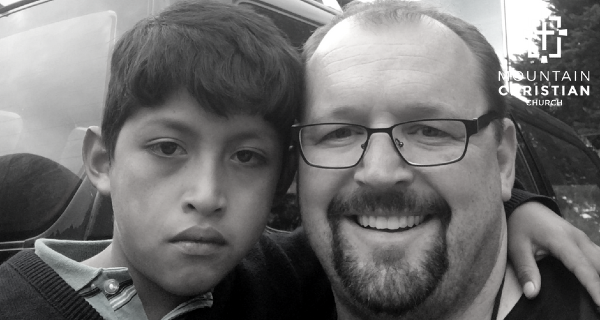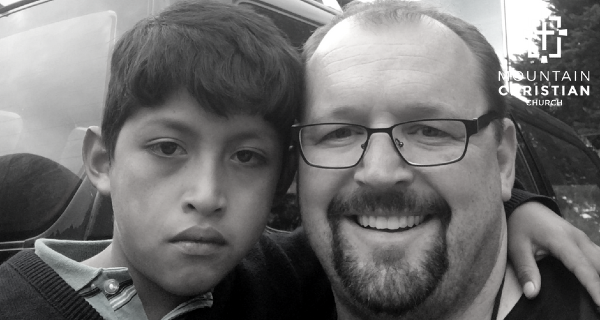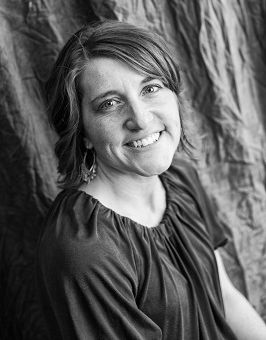 Jesus said, "Let the children come to me. Don't stop them! For the Kingdom of Heaven belongs to those who are like these children." Mathew 19:14
These beautiful words of Jesus are experienced by Food for the Hungry volunteers as they step off the plane and onto the hard tarmac in Sucre, Bolivia. As they look up to the upper level of the airport, they can see the eyes and sweet faces of hundreds of sponsored children who can't wait to see them, hug them, and get to know them! It can be an overwhelming and emotional experience for volunteers - but it's also the reason they've come. Just ask Nathan Deterding.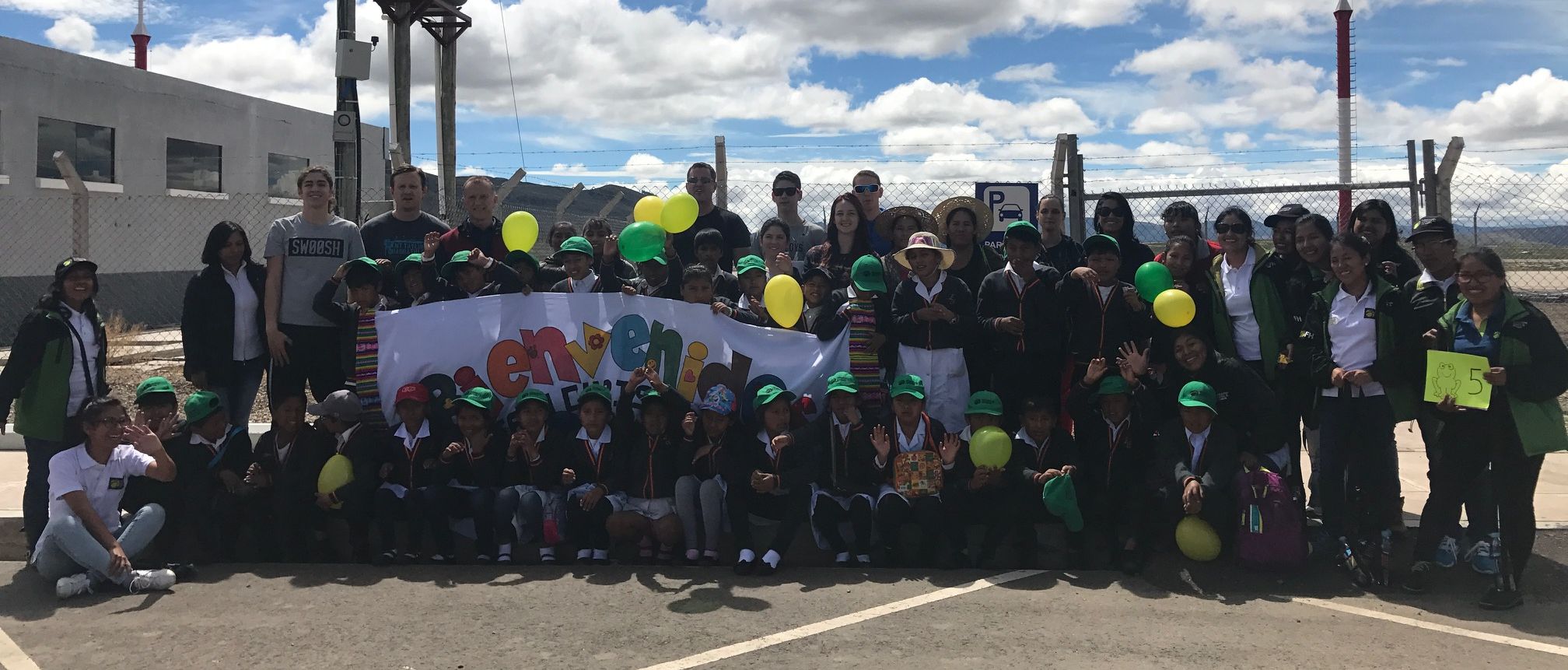 "A major part of my going to Bolivia was to meet our sponsored child. It was central to my reason to go," Nathan said. "I really wanted to meet him and make that connection." But, Nathan had no assurance that he would get to meet Efraim in March of 2016. He knew that Food for the Hungry was going to try to set up his meeting Efraim but that they couldn't guarantee it. The days and months leading up to his trip left him feeling down and a little skeptical.
The night before flying out, he rolled his ankle and sprained it badly. With just 10 hours before he was supposed to leave, Nathan looked at his new set of crutches, and asked himself,
"Is this God telling me not to go?"
"I was upset that I probably wouldn't see my sponsored child," he said. "I could barely walk, and I wasn't feeling connected to the group. They had been meeting for months but I was living in Colorado at the time and didn't even know who was on the team."
It wasn't until 2 a.m. that Nathan decided that he was going on the trip. "Even if it meant that I just stayed in my hotel room and prayed for the team," he said, "it would be worth it."
And he was right! It would be worth it. God would affirm Nathan's decision in a way he never could have expected.
"When we got to the airport, it really hit me." Nathan explained, "We had landed and exited on the tarmac and looked up and saw all these kids on the upper level looking down, waving at us and they just couldn't wait to get close to us. It was at that minute that it became real. I realized I wasn't just here for my one sponsored child, we were here to see and support all of those kids."
Within a few minutes of picking up their luggage something phenomenal happened.
"This woman, who literally come up to about my belly button, kept pointing at me saying 'Nethen, Nethan.' I didn't even realize that she was saying my name," he recounted. "I finally made the connection and in broken Spanish said, 'Yes, my name is Nathan.' She turned around, grabbed a kid out of the many children there, and said 'This is Efraim!' I thought, that's cool. Thanks for introducing us!"
Nathan didn't even realize that this was his sponsored child for a few seconds. First, the situation was not at all how he was told he would be introduced to his sponsored child (if it happened at all), and second he didn't realize until then that he had been mispronouncing "Efraim" for months.
"Then I really looked at that little boy and realized who it was! I had been pronouncing his name wrong but could clearly recognize his face! It took me a moment to catch my breath and realize, 'This is my Ephraim!'" Nathan exclaimed. "It was unbelievable that God met me right there at the airport," Nathan said, "just minutes after getting off the plane!"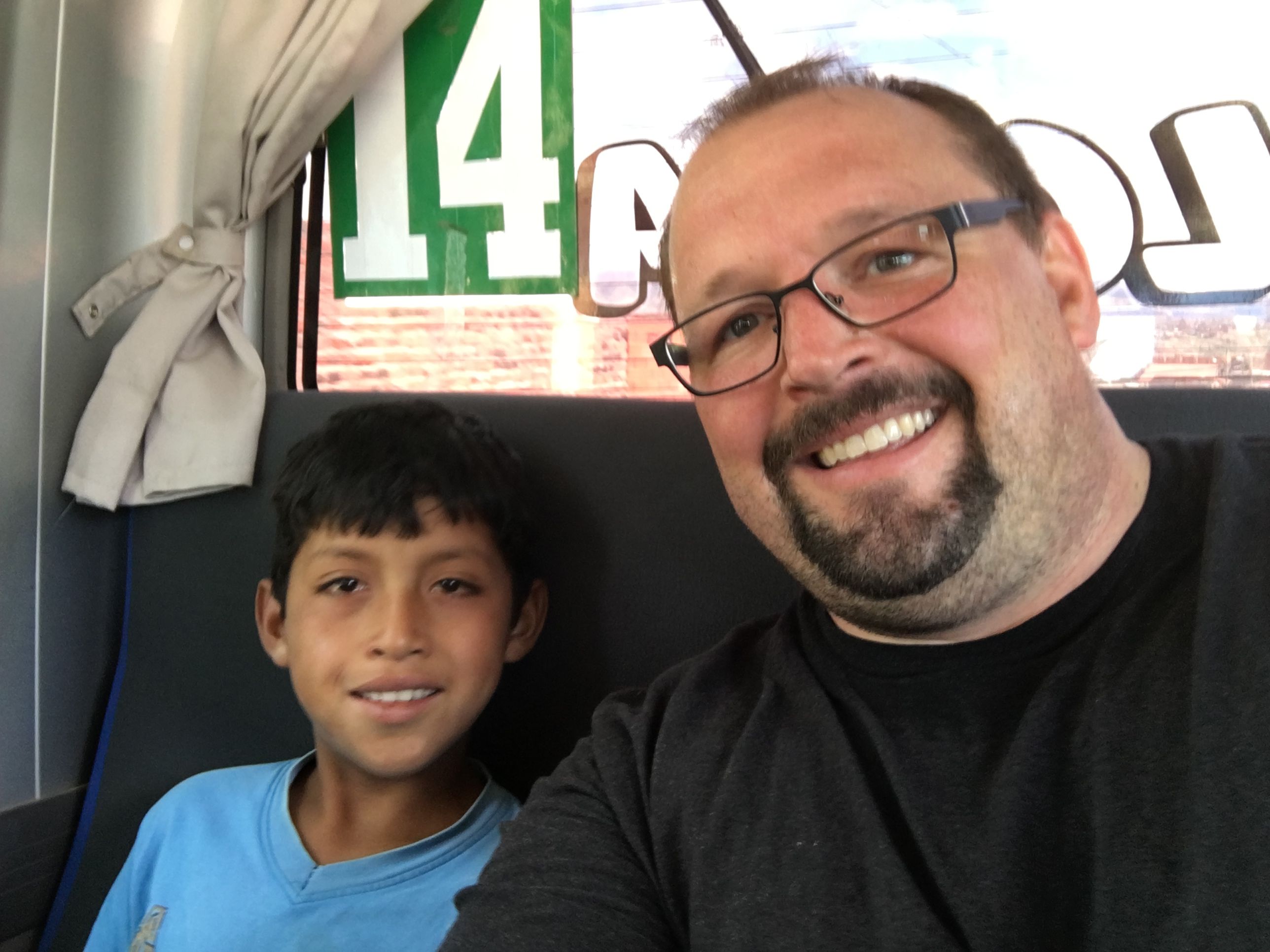 The next day Nathan had another chance to see Efraim, as well as to meet his family in the traditional setting. He gave Efraim's mother a basket of food, and then was able to take Efraim to play soccer. "The whole experience was just amazing," he said. "At the end of our time together, he was clinging to me and made me promise that I would come back and see him again. My trip to Bolivia this year is to fulfill that promise to him"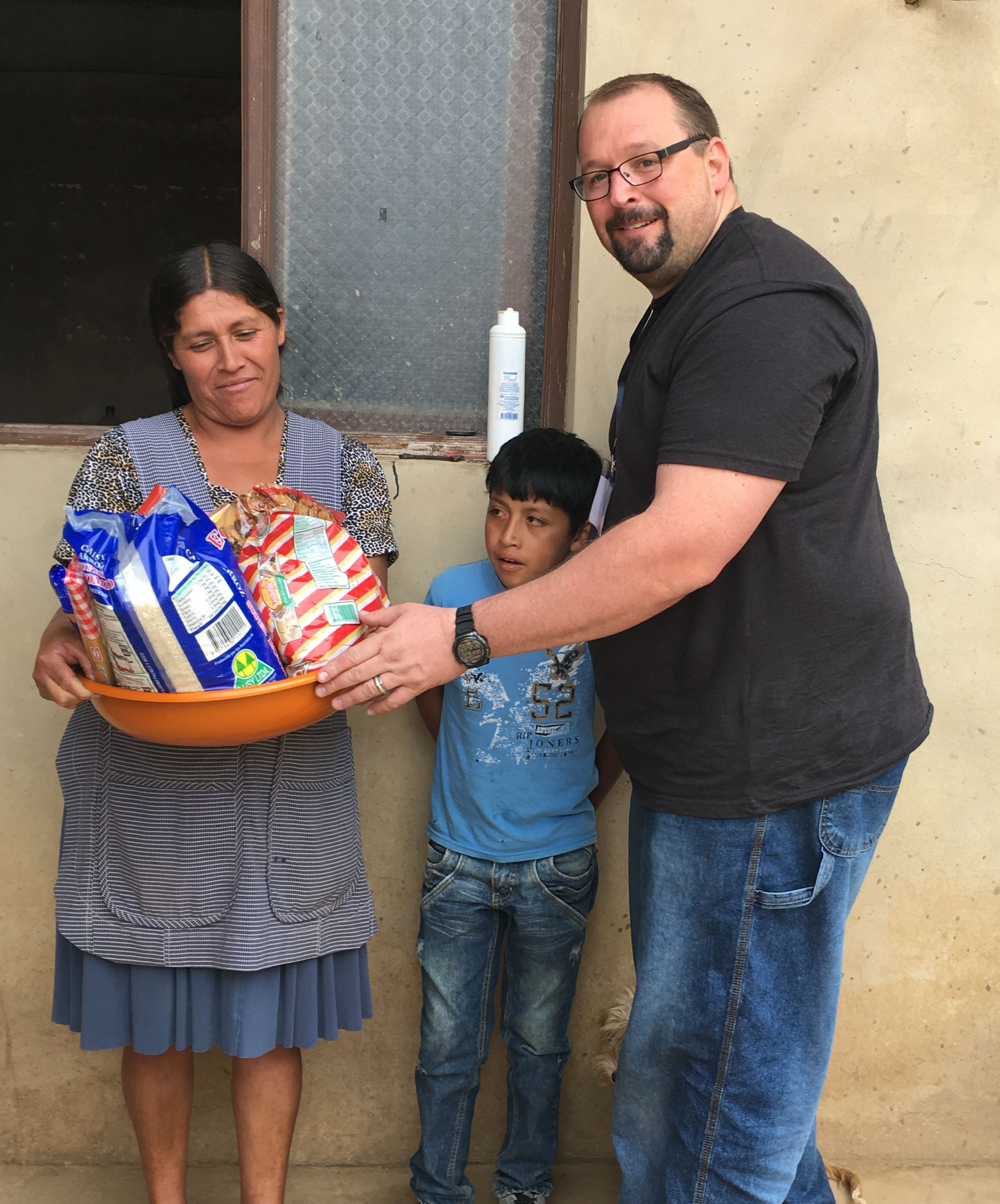 Nathan's perspective is totally different after meeting Efraim, talking to him, seeing where he lives, and spending time with him.
"For me, it hard now to even imagine that I considered not going. I can't imagine what it would have been like to miss out on that experience. What would have happened if I hadn't gotten on that airplane?" Nathan asks aloud.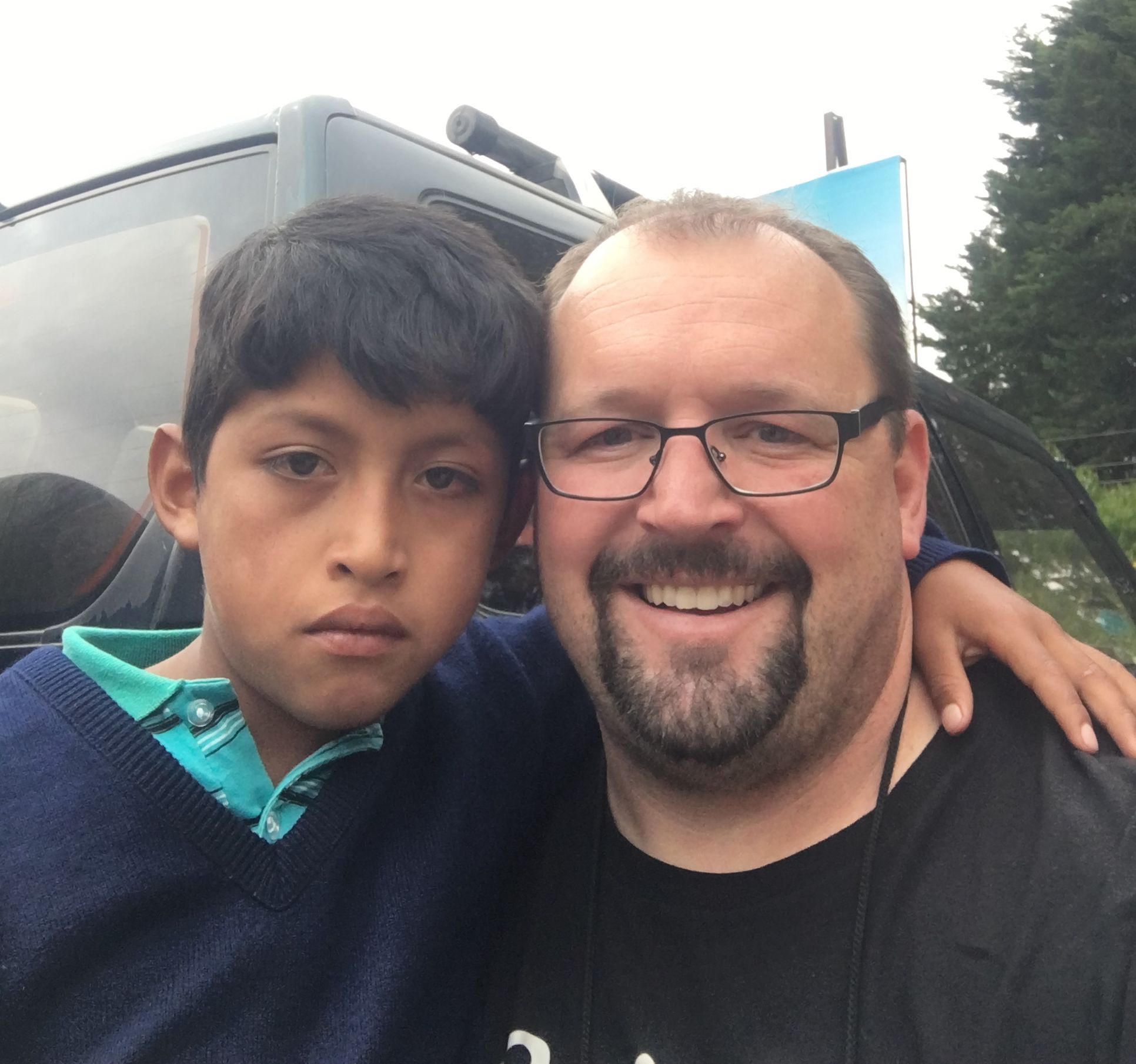 Luckily, he will never know. He listened to God's calming voice, followed it, and had the experience of a lifetime.
Child Sponsorship through Food for the Hungry is an absolute gift, to those sponsored and to those sponsoring. The knowledge that you can profoundly bless a child, family and community through a simple monthly donation of $38 is powerful. Visit MCC Food for the Hungry Child Sponsorship page to learn more or talk with Jennifer Ward this Sunday, she will have a table set up in the foyer.
Announcements:
The Military Bible Stick is designed specifically to bring God's Word to men and women deployed in the U.S. Military. It's a small digital player pre-loaded with the New Testament and Psalms specifically selected for our troops. If you would like to support this opportunity beyond your regular giving, make a separate check to MCC, with "Military Bible Stick" in the memo. Contact Chris Willadsen for more information.
We have a terrific opportunity to spread God's love and his Word to the international students attending UNM. MCC has been working with ISI for many years helping international students as they arrive in town for the new academic year.
Volunteers are needed in several capacities:
Picking students up at airport, temporary homestays, or helping with apartment hunting
Help at welcome center
Furniture movers, pickup and distribution
Prepare dish for volunteer/student lunches (sign-up sheets will be in the foyer)
These activities will run July 31-August 17, pick the times that work best for you. There are also opportunities that span the entire school year as well:
Assist with English program
Student friendship partners (meet monthly with student)
Please contact Vince Tidwell or Stan Schug for
more information or to get involved.
The door is open to share the Gospel in our public schools! Come and be a part of Bible Club! The trainings are from 9:00 a.m. - 3:00 p.m. either
August 4th at Mountain Valley Church
in Edgewood
or
August 11th at Monterey Baptist in Albuquerque.
Contact Gail Salazar at 980-6890 or email at
sonfollower@reagan.com to RSVP.
Luke Feldner and Vince Tidwell are introducing an adult fellowship group focused on studying and discussing Systematic Theology. The planned curriculum includes ten introductory lessons on defining and categorizing theology, Christian epistemology, defining "essentials" vs "non-essentials", and the historical sources and norms of Christian belief. The goal of this new small group will be to hold each other accountable for obeying Christ's command to love the Lord with all of our heart, soul, mind, and strength. Contact the office at mccn14@gmail.com if you are interested.