Czech Republic Update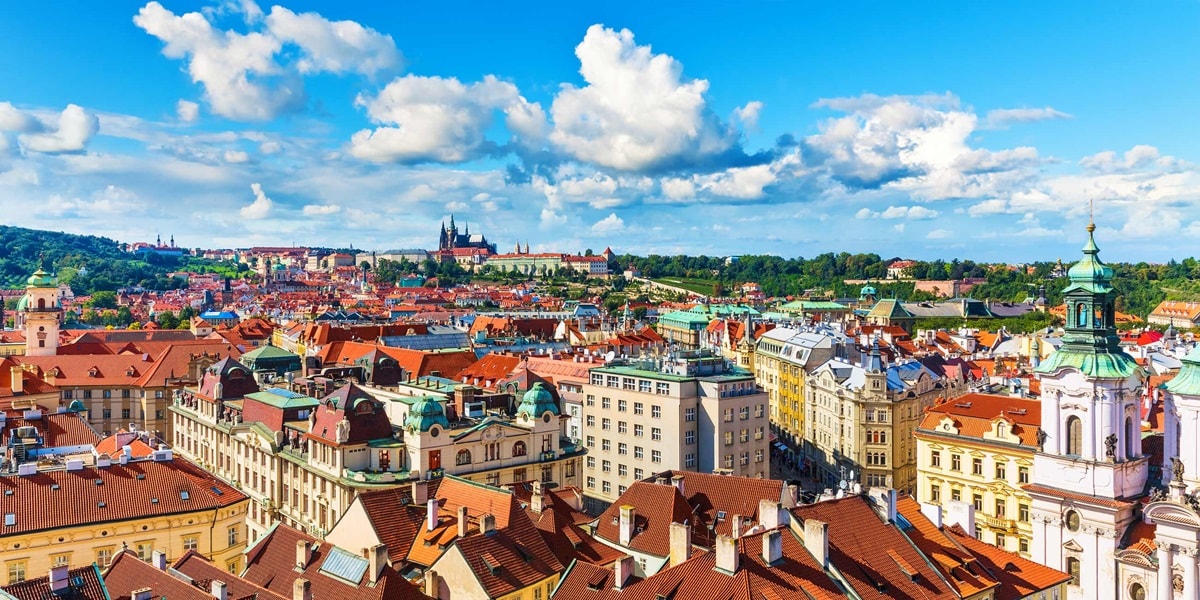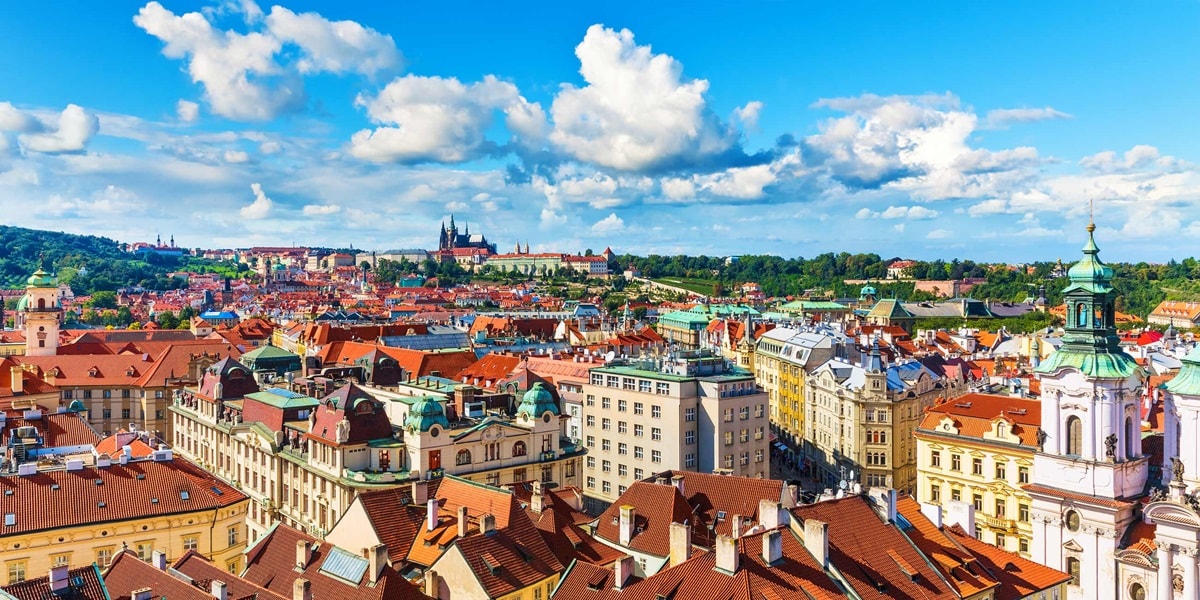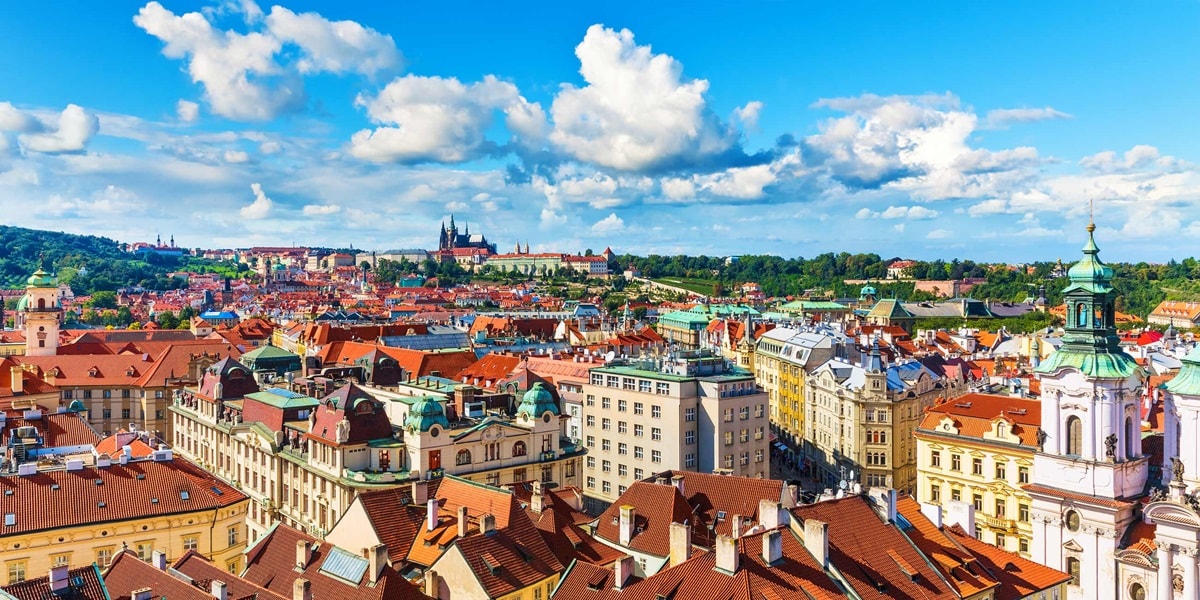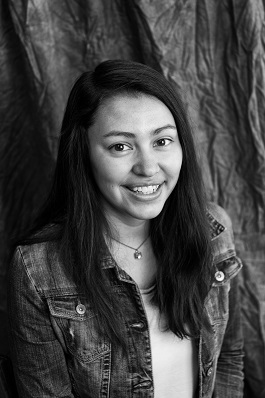 Life is busy here in Ostrava! Here are some updates:
We completed the Amazing Race! We started in Vienna and ended in Frydlant, Czech Republic three
days later
. In the middle we were largely on our own to navigate between landmarks, countries, and team building challenges. We had high moments and low moments as a team, but all in all the race brought us a lot closer together and showed us strengths and weaknesses in a constructive way. Some highlights:
A challenge which required us to memorize the name of a Czech dish, walk to a nearby cafe, and order the dish properly. If we forgot the name we had to walk back and try again. Once we got the food we had to eat it ALL!
A challenge which required us to find the castle in Bratislava, Slovakia, and have a 45 minute team prayer session in the garden (SUPER powerful).
A challenge which required a member of our team to swim out to an island in the middle of a lake and back.
A challenge which required us to ride this: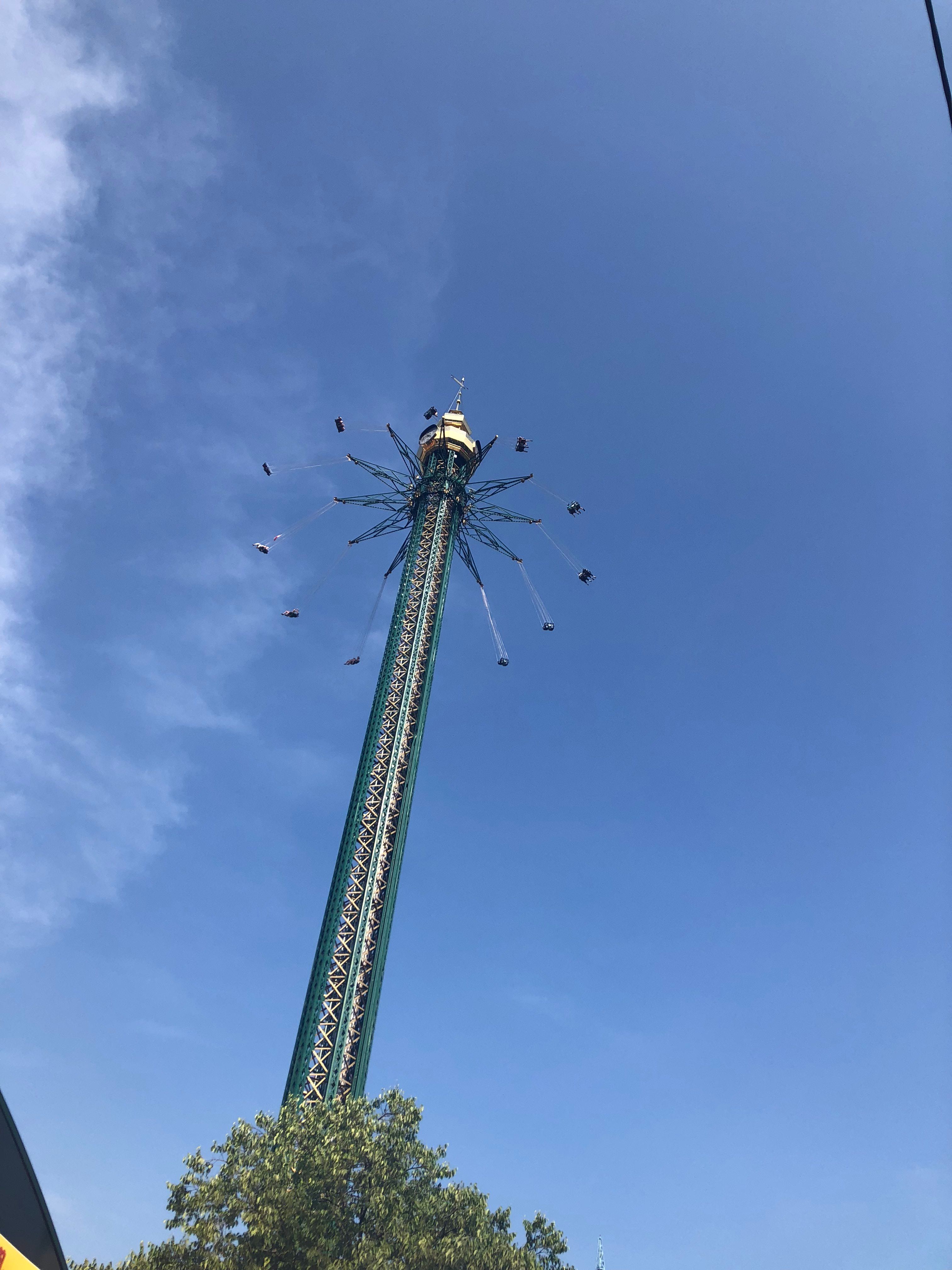 There was a LOT more that happened but most importantly it set the tone for how God has continued to challenge our team and get each of us out of our comfort zones, literally and figuratively.
Next we moved on to Intern Training. This was a powerful time of practical instruction and spiritual investment. We got to worship and pray together, talk about practical elements of being an intern, get to hear some amazing talks on Ephesians, participate in a lip sync battle, get whooped by Europeans at soccer, and eat amazing food! Training was 4 days long, and after that the intern teams prayed over and commissioned each other and then went out, to 13 countries in eastern Europe. Two intern teams stayed in western Czech Republic, and mine was one of them.
Since training we have been living in the houses of JV missionaries and in church apartments all over Ostrava. We spend four days of every week doing city visits in different towns around the western Czech Republic. These include running english classes at schools and promoting our camps, working with and encouraging the youth groups and churches we'll be doing camp with, and helping with fun America themed parties to get kids hooked up with local churches.
We have 3 "days off" a week. One of these is a sabbath. The next two are spent preparing for city visits or camp. We prep English lessons, write evening talks, prep devotions, brainstorm game and workshop ideas, perfect the camp dance, etc.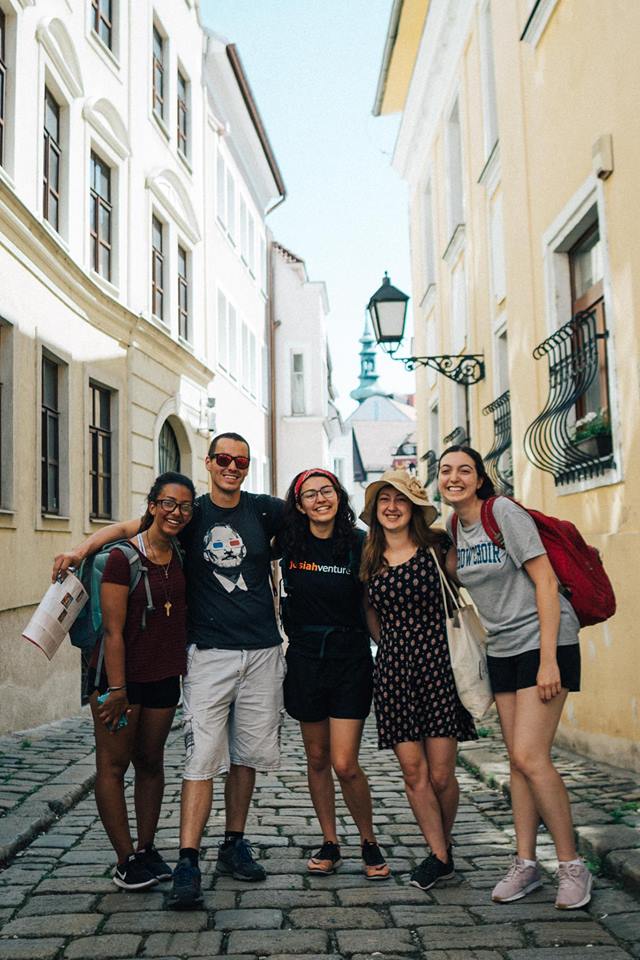 Some highlights and praises:
Nine students signed up for the English camp after our school visits in a town called Havirov.
We've gotten to meet so many young passionate Czech youth leaders.
We're getting good at living in Europe! We do our own budgeting, travel, cooking, working, and team devotions.
God is doing great works in each member of our intern team. Being here with this team has forced me to confront a lot of personal flaws I could have happily ignored my whole life, but God had other plans. He is really teaching us how our weaknesses are His strengths.
We have one city visit left, in a town called Zlin. Then we start with the first camp! Here are some specific prayer requests.
Pray for God to be at work in the hearts of students in Zlin. Pray that the Holy Spirit will be at work there before we arrive, preparing hearts to hear the Gospel.
Pray for my team and I to have mental and physical strength as we head towards camps season. Pray that we would be committed to doing our very best work for God's kingdom, even in the face of exhaustion.
Pray for our relationships to deepen, with each other, with students, and with the local church leaders we get to work alongside.
Pray for God to give us boldness as we step out in faith and ask Him to work in the uncomfortable parts of our lives. Pray for Him to give us humility as we confront sins we've been rooted in for a long time.
I'm really excited by how God is at work here, in and around me. Thank you for praying for me!
0 comments
Announcements:
Men's Bible Study Fellowship starts THIS Tuesday, September 10 at 6:30pm in the MCC Library. This year they will be studying "Acts and Letters of the Apostles". BSF provides an in-depth, international Bible study that helps people know God and equips them to effectively serve the Church. Contact Tom Young.
Women's Community Bible Study begins this week; September 10th and 11th! The evening group meets Tuesdays at 6:30pm in the Fellowship Hall beginning September 10 and the morning group meets Wednesdays at 9:15am beginning September 11! Childcare is provided for the Wednesday study only. Contact Pam Cravens.
The Women's Peacemaking Study is Thursdays at 10:00am in the Conference Room beginning September 19. This study offers a meaningful, lasting message to lead you out of conflict and into a state of peace where you can live as a representative of Christ to other women and unbelievers. Contact Christine Leggett.
MCC Elders are hosting a 4-week Foundations Class starting September 15. This class is designed to better help you get to know MCC - who we are, what we believe and why, and how to get connected. Please sign up with Sarah.
With winter coming the Wood Ministry is already getting calls requesting wood but we need men, women, and couples to serve as sponsors! For those interested in learning about Wood Ministry sponsorship, there is a training Saturday, October 12th at 9:00am in the conference room. We would love to share what it means to be a sponsor and how sponsorship through the wood ministry changes lives by helping people see their own value and build their own support systems by sharing our time and a few cords of wood. Contact Sarah at the church office.
"You will receive power when the Holy Spirit has come upon you; and you shall be My witnesses both in Jerusalem, and in all Judea and Samaria, and even to the remotest part of the earth." Acts 1:8
Are you interested in being a witness for Christ in a remote part of the world? Have you wondered if a short-term mission trip is right for you? If so, join us for an informational meeting to discuss our Spring 2020 Bolivia Mission trip with Food for the Hungry next Sunday, September 8th after 2nd service in the Youth Hall. Contact Jennifer Ward.

Sisters in Stitches is meeting Wednesday, September 11 from 1:00 - 3:00 pm in the Fellowship Halll. All SIS and interested women are encouraged to join us to fellowship and discuss on-going plans for this ministry. Snacks will be provided. Contact Davra Clayton for more information and to RSVP .
ABQ Biblical Counseling is hosting "A Biblical Response to Mental Health Conference" September 13-15 at Desert Springs Church. Registrations will be accepted until September 12th! Visit abqbcc.com for more information.