Christmas Traditions Transformed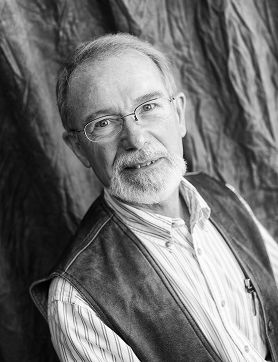 For our family, the focus of Christmas was Christmas Eve. Yes, we shopped for presents, listened to Christmas music, put up a Christmas tree, looked forward to posole and tamales Christmas Eve, spent time with Joan's family in Albuquerque or mine in Kansas, and opened presents Christmas morning. But, from the time our children were small, we always looked forward to a Christmas Eve church service followed by a family time.
That time started with reading "Twas the Night Before Christmas" (with each member rubbing the fuzzy surface of Santa's clothes), then several children's books built around Jesus' birth. Next, I would read about His birth from the Bible and we would have a short time of prayer. The kids would then go off to bed while Joan and I finished wrapping presents.
As our children became adults and we began adding grandchildren, we continued meeting at our house for Christmas and the Christmas Eve service followed by the family time (without changes – including the mandatory rubbing of Santa's clothes).
Then the Lord sent Joan and me to Africa and we missed the tradition for 6 years. In the U.S. the meeting place moved to our daughter's home since she had children and our son was not yet married. But, other than that, Christmas Eve was the same.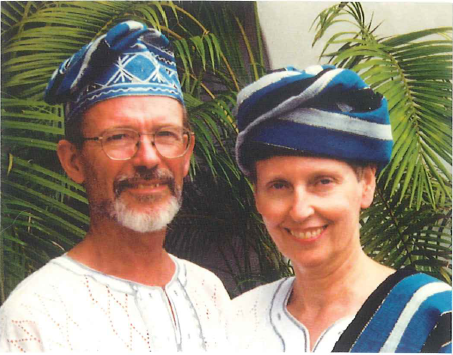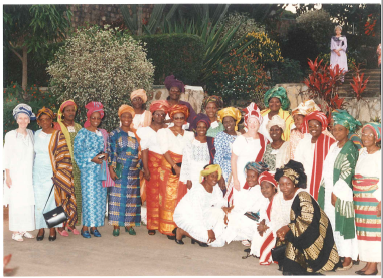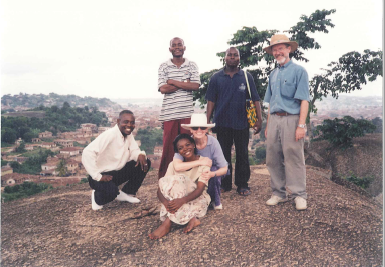 In Nigeria, things were different. The months leading up to Christmas were marked by an increased rate of armed robberies. And there were no Christmas Eve services because it was too dangerous to be out after dark. So Christian families gathered in their homes early. There was little outward evidence of Christmas and, because of unreliable phone service, the likelihood that we could communicate with our children in the U.S. was slim to none. But we had God's Word, knew His abiding presence, and had experienced His utter faithfulness, and they were more than enough.
Now that Joan and I are back in the U.S., we still meet at our daughter's home as they did when we were gone. And now that we have grown grandchildren (as well as an infant grandson), the tradition still holds, always ending with Scripture.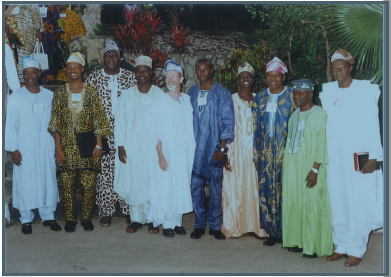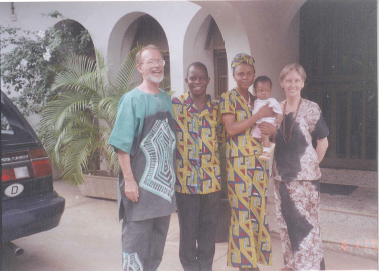 The time in Nigeria was a real blessing to us in many ways. One of them was in moving more of the Point of Christmas more from our heads to our hearts. No matter the tradition of the culture where one is living, there are things that are firm and unchangeable.
Particularly that "God so loved the world that He sent His one and only Son.." By itself, that fact is an absolute wonder! And He did it for a purpose "that whoever believes in Him shall not perish but have eternal life." (John 3:16). The accounts of His birth carry evidence that Jesus met all the requirements for the long awaited Savior of the world; the only One who could reconcile us to God as we put our faith in Him.
At the end of the day, our confidence and comfort are in Him and Him alone. What a great privilege we have to be able to celebrate His birth openly and without fear!
May the reality of His presence fill you with His peace and joy this Christmas and always.
0 comments
Announcements:
MCC Elders and Connectors are hosting a Starting Point Lunch this Sunday, January 12 after second service in the Fellowship Hall. The luncheon is a great way to learn more about MCC, ask questions and meet new people! No RSVP needed. Contact Sarah with questions.
It's time for The CareNet Baby Bottle drive! Please take a bottle off the table in the foyer, fill it with your spare change or cash, and return it to the table by January 19! Contact Joann Tallant with any questions.
The MCC Missions Team is hosting "Missions in Focus" Tuesday, January 21 and Wednesday, January 22 at MCC! It is a family-friendly, interactive event celebrating what God is doing locally and internationally! Enjoy a cultural meal, hear speakers active in local and foreign missions, and participate in activities for a chance to win prizes. Each night will be unique, educational and fun! Contact Emily Gray to RSVP or get involved!
The Women's Community Bible Study resumes Tuesday, January 14 at 6:30pm AND Wednesday, January 15 at 9:15am with Max Lucado's "Unshakable Hope" study. Childcare is available for the Wednesday morning study only. Contact Pam Cravens for Wednesday mornings or Sharon Albonico for Tuesday evenings.
Praying with others in community is rich! Join us any weekday morning for prayer at 6:00am in the Fellowship Hall. Contact Scott Walker for more info.
We are updating the church directory and will be taking new directory photos January 19 and 26 in the Fellowship Hall! Please make sure to update your contact information and your photo if A) we don't have it in the current directory or B) you look different than you did 3 years ago! Either way, we'd like a new photo and updated contact for you so please stop by and update your info!
Looking for some Biblical financial tools for 2020? Come join us for the Living Debt Free Workshop on February 1 from 9:00am – 3:00pm in the Fellowship Hall! Practical topics including what the Bible says about money, how to set up a spending plan, saving, debt payoff, and more! Lunch and child care provided! Sign up in the foyer or call Elisa Trullinger.