Canned Goods and Transformation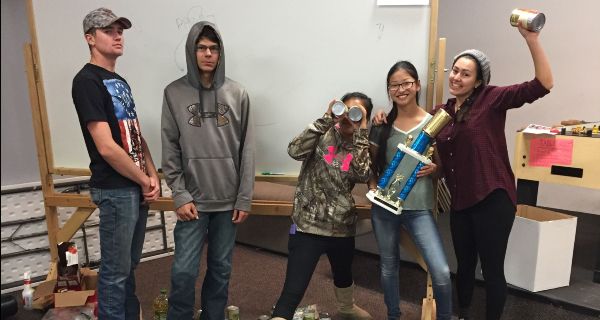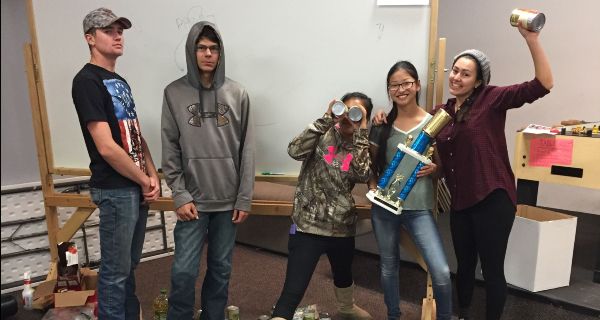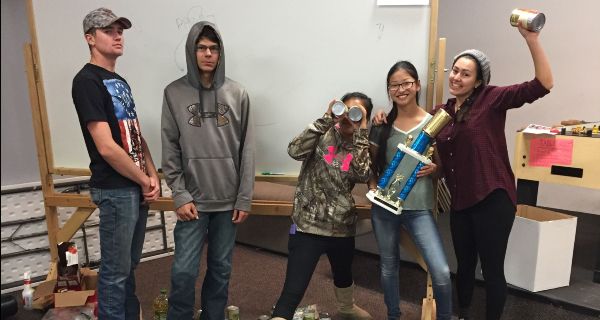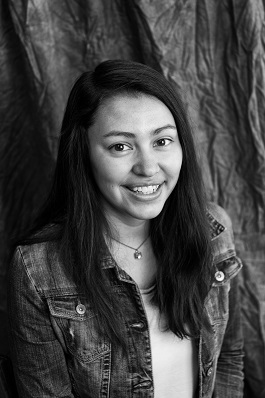 Last Thursday was not your typical night at Youth Group. Instead of starting with an action packed (and only slightly dangerous) game, we launched straight into an intro that reviewed what we'd been learning. The past few weeks Thursday Night Live has been digging into the book of James. If you haven't read James before, it's an incredibly action focused book. James tells us to let our works show the fruit of our faith. (James 2:18)
As a youth group, we want to follow the commands in God's word, to let them bring transformation in our lives.
We want youth members to understand that the bible is more than just words on a page; we want our actions to show the changes God is making in our lives. We want TNL teens to see that God's Word is active and living.
So, we found a way to do that through collecting food for the MCC food pantry by doing "The Great Canned Food Scavenger Hunt 2017".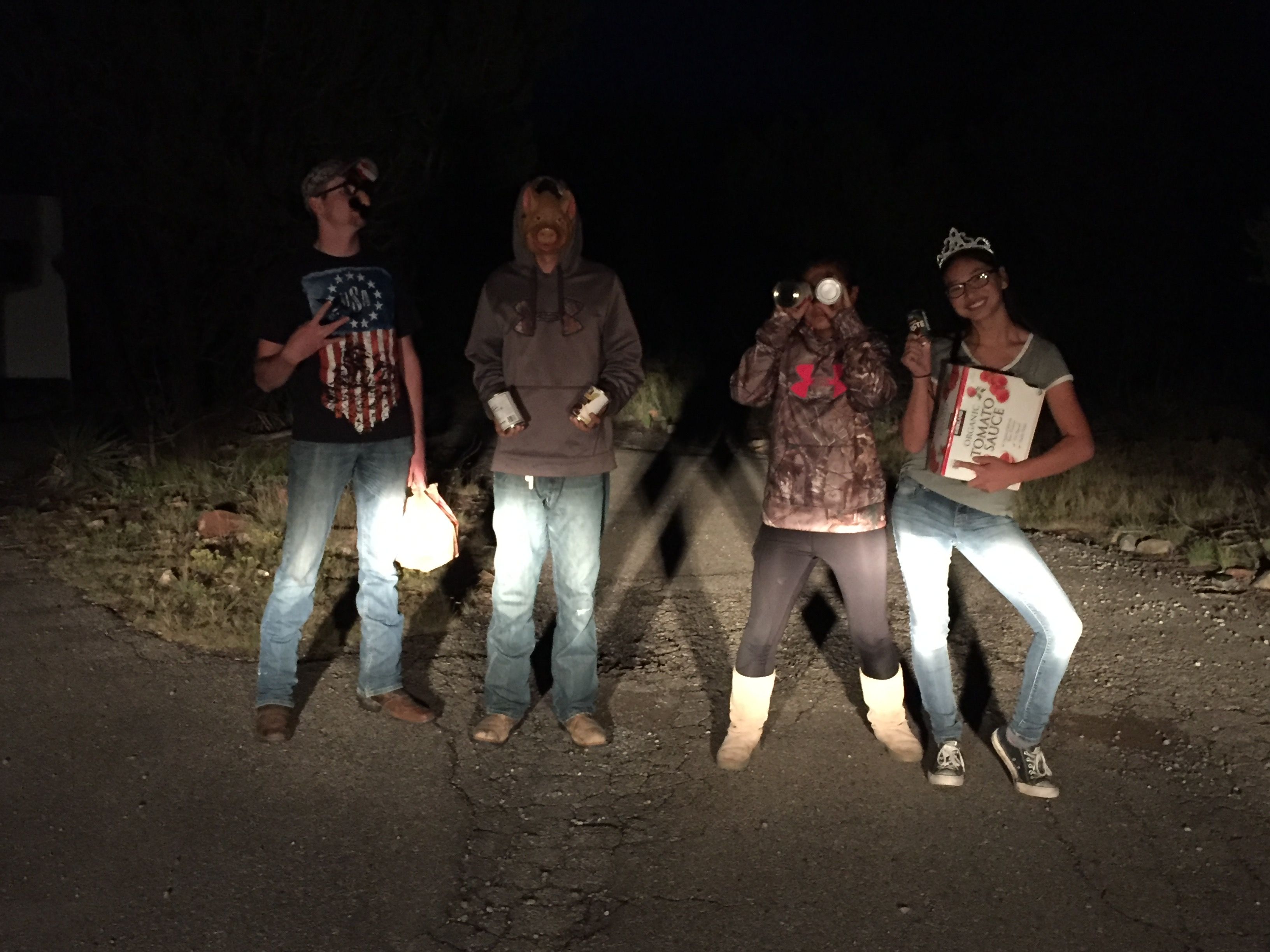 This is how it went down: two teams were formed, each with a driver. We piled in cars with instructions to use any legal means we could think of to bring as many non-perishable food items to the church as possible within the 1.5 hour time limit. Extra points were awarded for having the most unusual food item, the largest food item and the most expired food item.
From 6:15 to 7:45, the high school youth group used various methods to relieve the East Mountains of as many canned goods as possible.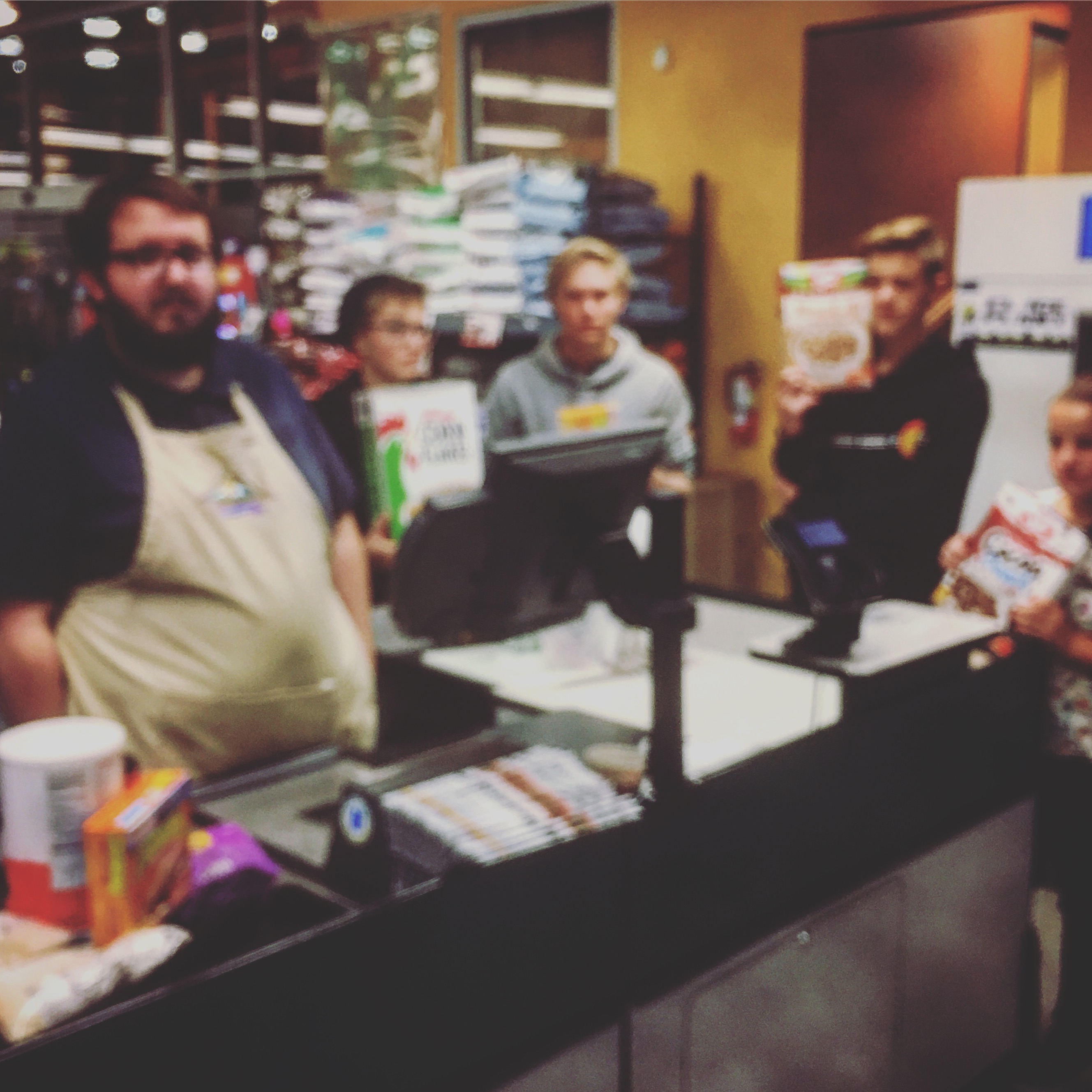 Some highlights:
Marv buying out the canned food aisle at Triangle Grocery store.

Creative instagram posts for bonus points, which included pig masks and tiaras.

Arguing about whether canned soup counted as a "prepared meal" for... well way too long… (We finally decided that it did.)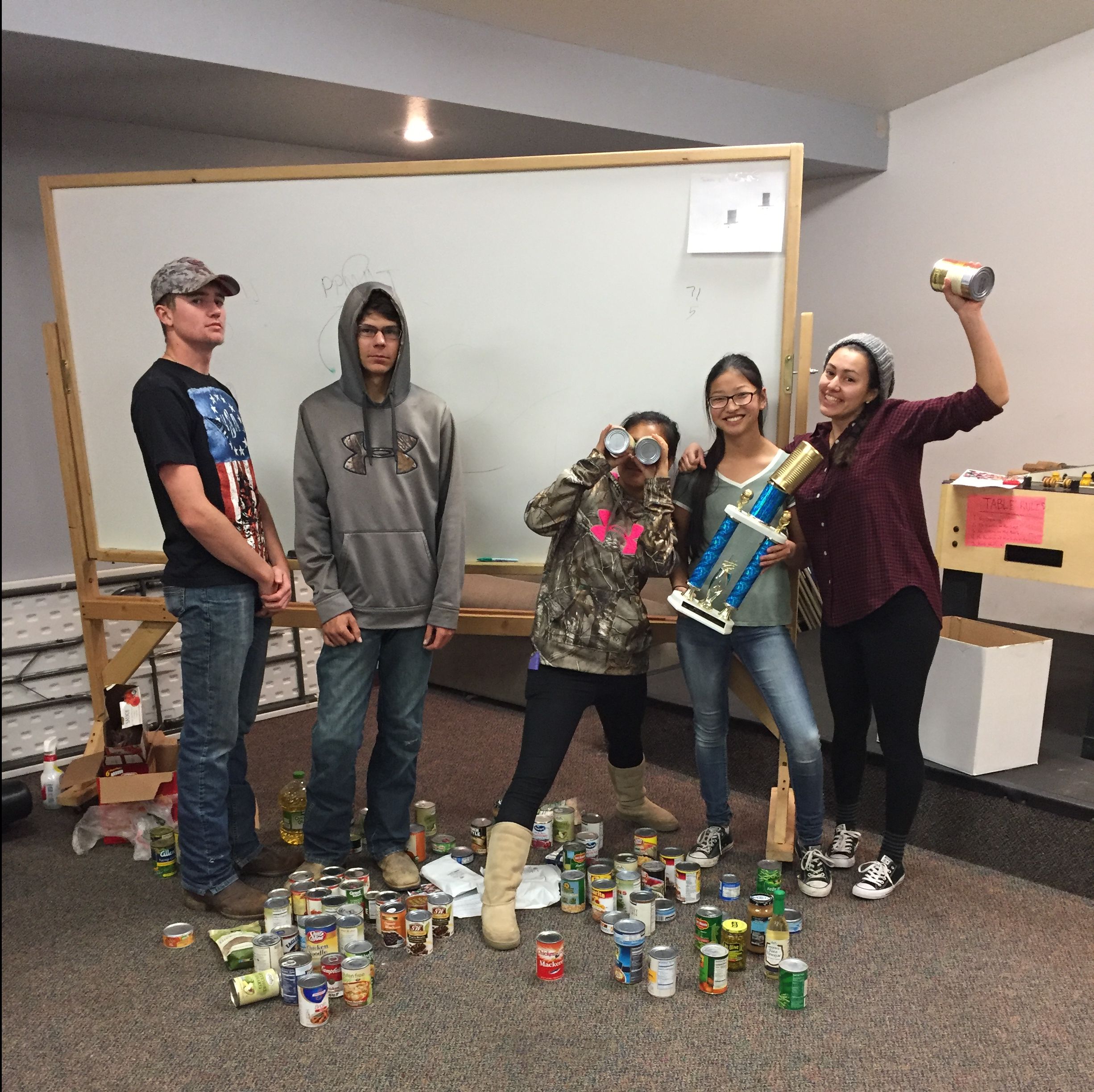 At the end of the night, TNL was able to collect over 150 non-perishable food items.
More importantly, we had an opportunity to represent Jesus to our community, and serve our MCC brothers and sisters, showing the transformation the Holy Spirit is doing in our lives.
Less importantly, my team won the hunt! We're excited to see where God will lead us to serve next. If you have an idea for a place the youth group could serve, please contact me, Sami Gutierrez.
Individual photo taken by Jasmine Mostrom.
Announcements:
The Military Bible Stick is designed specifically to bring God's Word to men and women deployed in the U.S. Military. It's a small digital player pre-loaded with the New Testament and Psalms specifically selected for our troops. If you would like to support this opportunity beyond your regular giving, make a separate check to MCC, with "Military Bible Stick" in the memo. Contact Chris Willadsen for more information.
We have a terrific opportunity to spread God's love and his Word to the international students attending UNM. MCC has been working with ISI for many years helping international students as they arrive in town for the new academic year.
Volunteers are needed in several capacities:
Picking students up at airport, temporary homestays, or helping with apartment hunting
Help at welcome center
Furniture movers, pickup and distribution
Prepare dish for volunteer/student lunches (sign-up sheets will be in the foyer)
These activities will run July 31-August 17, pick the times that work best for you. There are also opportunities that span the entire school year as well:
Assist with English program
Student friendship partners (meet monthly with student)
Please contact Vince Tidwell or Stan Schug for
more information or to get involved.
The door is open to share the Gospel in our public schools! Come and be a part of Bible Club! The trainings are from 9:00 a.m. - 3:00 p.m. either
August 4th at Mountain Valley Church
in Edgewood
or
August 11th at Monterey Baptist in Albuquerque.
Contact Gail Salazar at 980-6890 or email at
sonfollower@reagan.com to RSVP.
Luke Feldner and Vince Tidwell are introducing an adult fellowship group focused on studying and discussing Systematic Theology. The planned curriculum includes ten introductory lessons on defining and categorizing theology, Christian epistemology, defining "essentials" vs "non-essentials", and the historical sources and norms of Christian belief. The goal of this new small group will be to hold each other accountable for obeying Christ's command to love the Lord with all of our heart, soul, mind, and strength. Contact the office at mccn14@gmail.com if you are interested.