Canned Goods and Transformation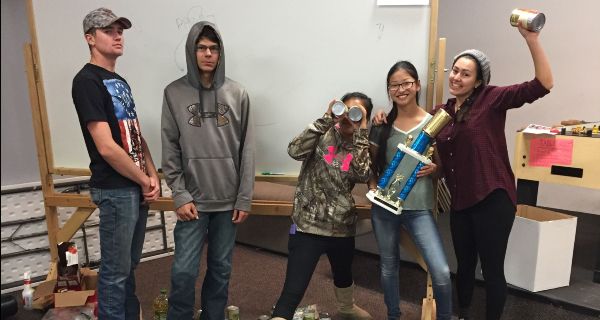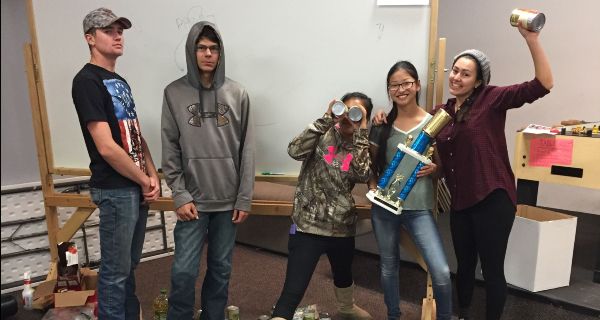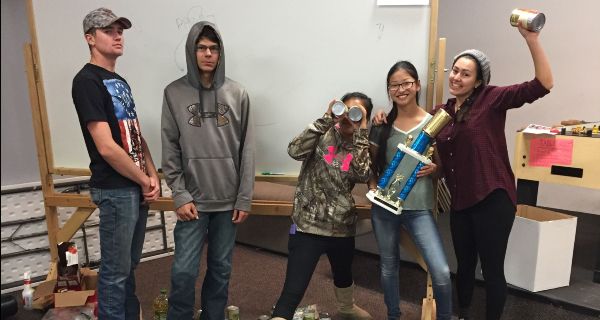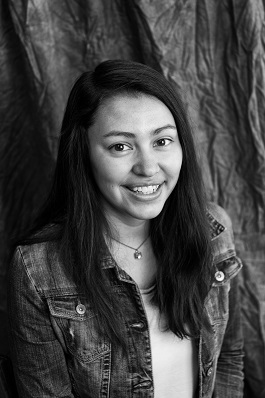 Last Thursday was not your typical night at Youth Group. Instead of starting with an action packed (and only slightly dangerous) game, we launched straight into an intro that reviewed what we'd been learning. The past few weeks Thursday Night Live has been digging into the book of James. If you haven't read James before, it's an incredibly action focused book. James tells us to let our works show the fruit of our faith. (James 2:18)
As a youth group, we want to follow the commands in God's word, to let them bring transformation in our lives.
We want youth members to understand that the bible is more than just words on a page; we want our actions to show the changes God is making in our lives. We want TNL teens to see that God's Word is active and living.
So, we found a way to do that through collecting food for the MCC food pantry by doing "The Great Canned Food Scavenger Hunt 2017".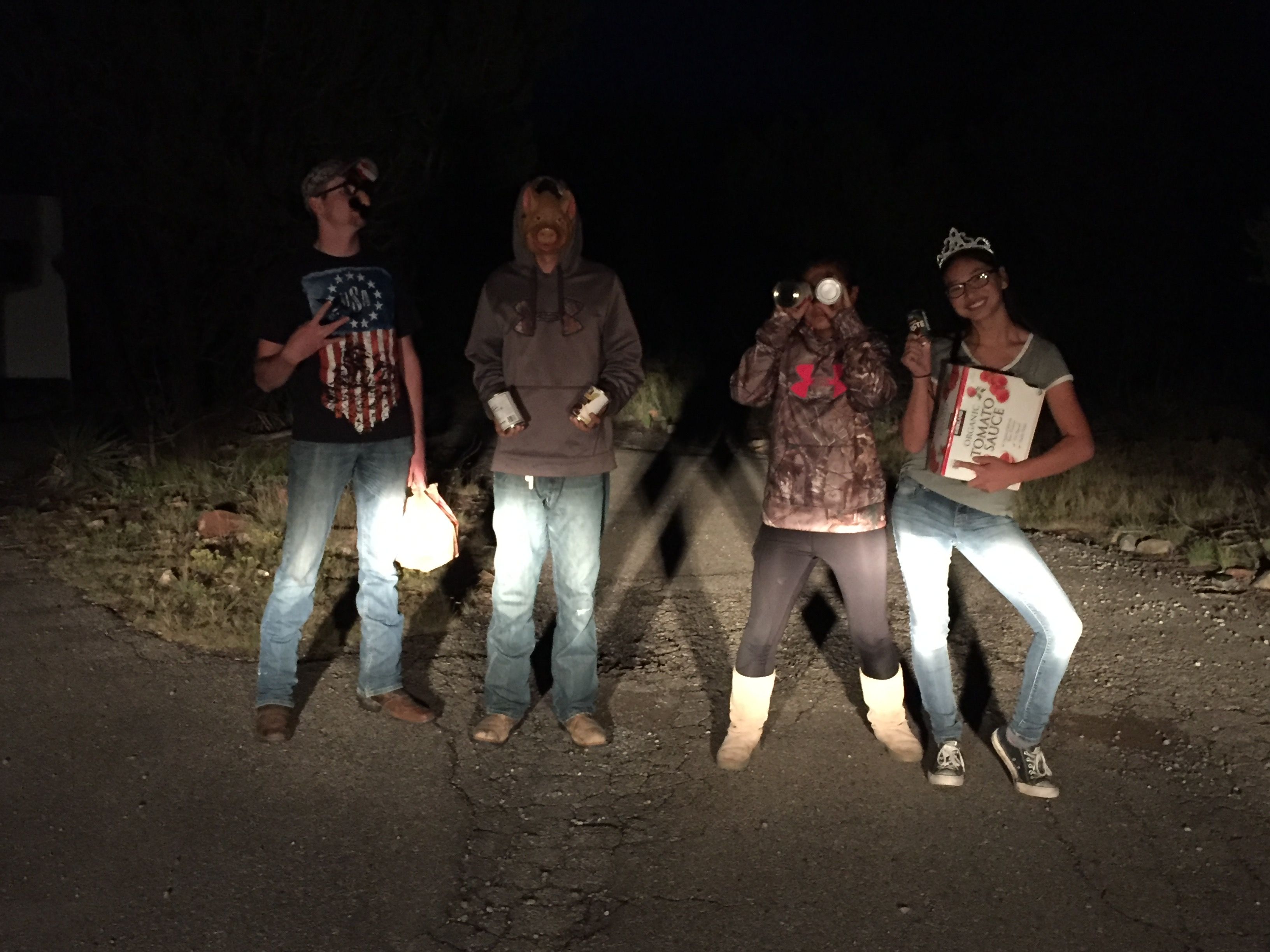 This is how it went down: two teams were formed, each with a driver. We piled in cars with instructions to use any legal means we could think of to bring as many non-perishable food items to the church as possible within the 1.5 hour time limit. Extra points were awarded for having the most unusual food item, the largest food item and the most expired food item.
From 6:15 to 7:45, the high school youth group used various methods to relieve the East Mountains of as many canned goods as possible.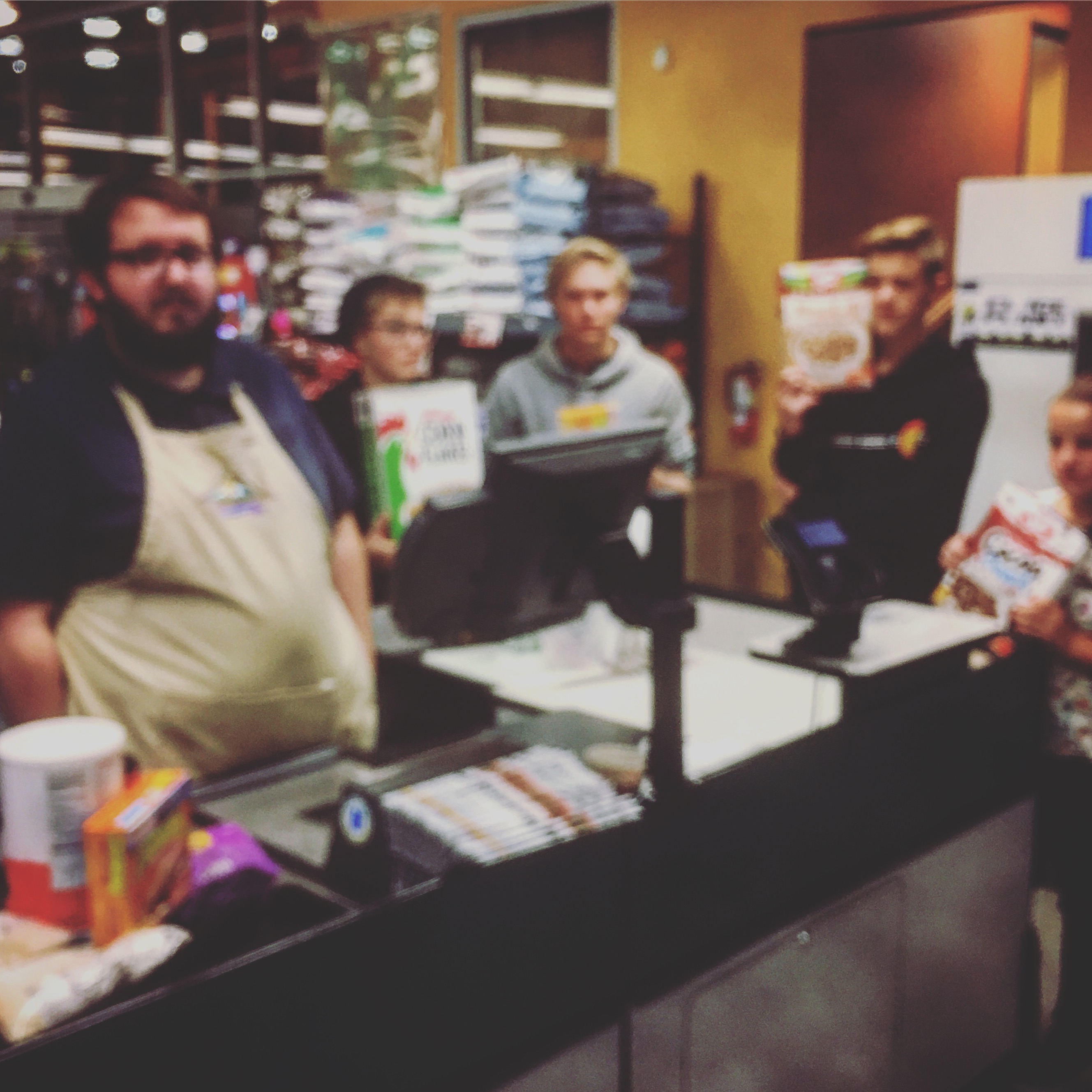 Some highlights:
Marv buying out the canned food aisle at Triangle Grocery store.

Creative instagram posts for bonus points, which included pig masks and tiaras.

Arguing about whether canned soup counted as a "prepared meal" for... well way too long… (We finally decided that it did.)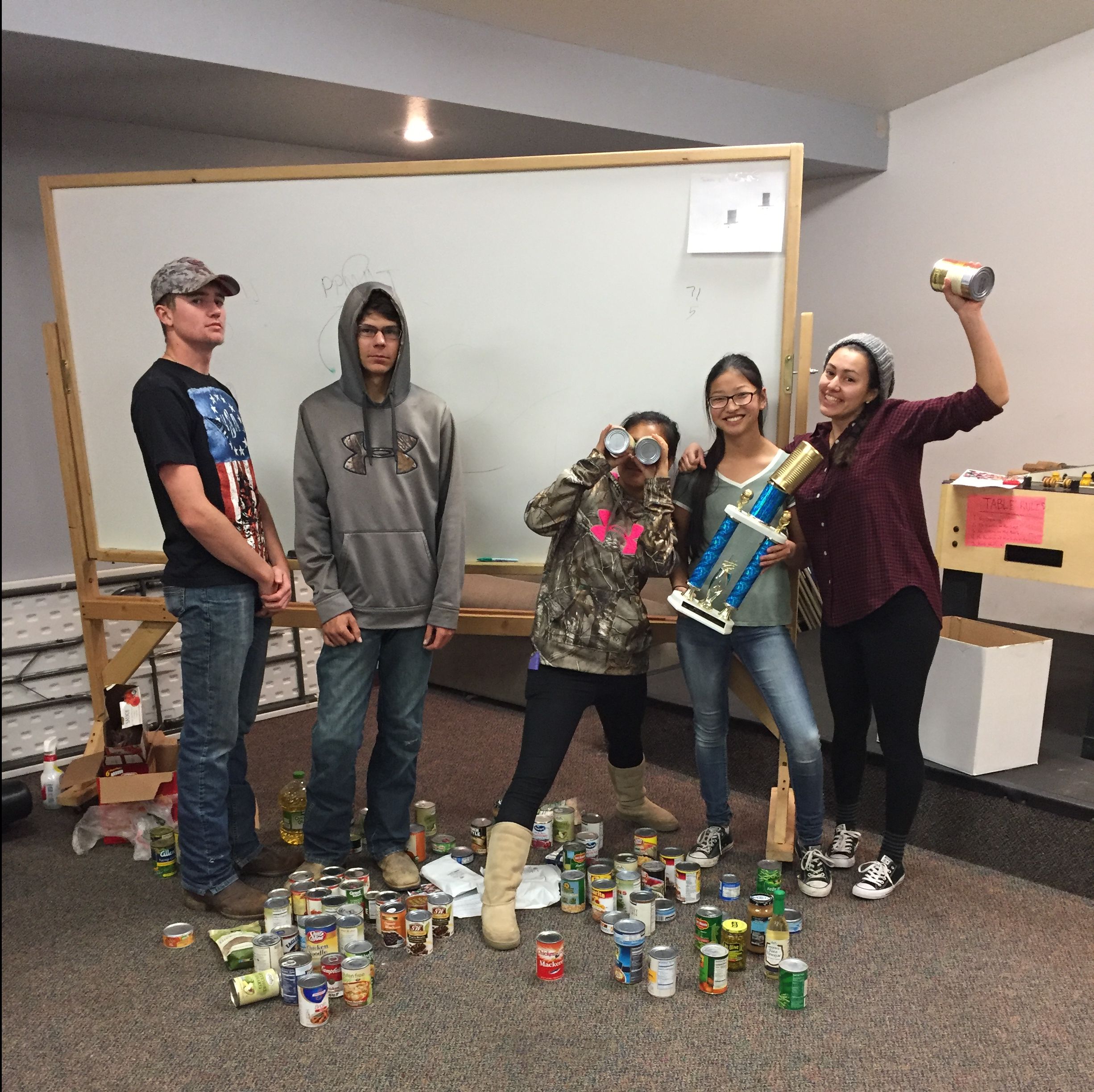 At the end of the night, TNL was able to collect over 150 non-perishable food items.
More importantly, we had an opportunity to represent Jesus to our community, and serve our MCC brothers and sisters, showing the transformation the Holy Spirit is doing in our lives.
Less importantly, my team won the hunt! We're excited to see where God will lead us to serve next. If you have an idea for a place the youth group could serve, please contact me, Sami Gutierrez.
Individual photo taken by Jasmine Mostrom.
Announcements: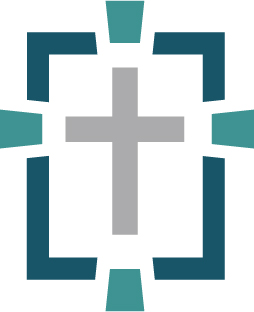 MCC Elders and Connectors are hosting a Starting Point Lunch on January 13th after 2nd service. The luncheon is a great way to learn more about MCC, ask questions and meet new people! We encourage anyone who is considering making MCC their church home to attend and get connected! Contact Elizabeth to RSVP today.
---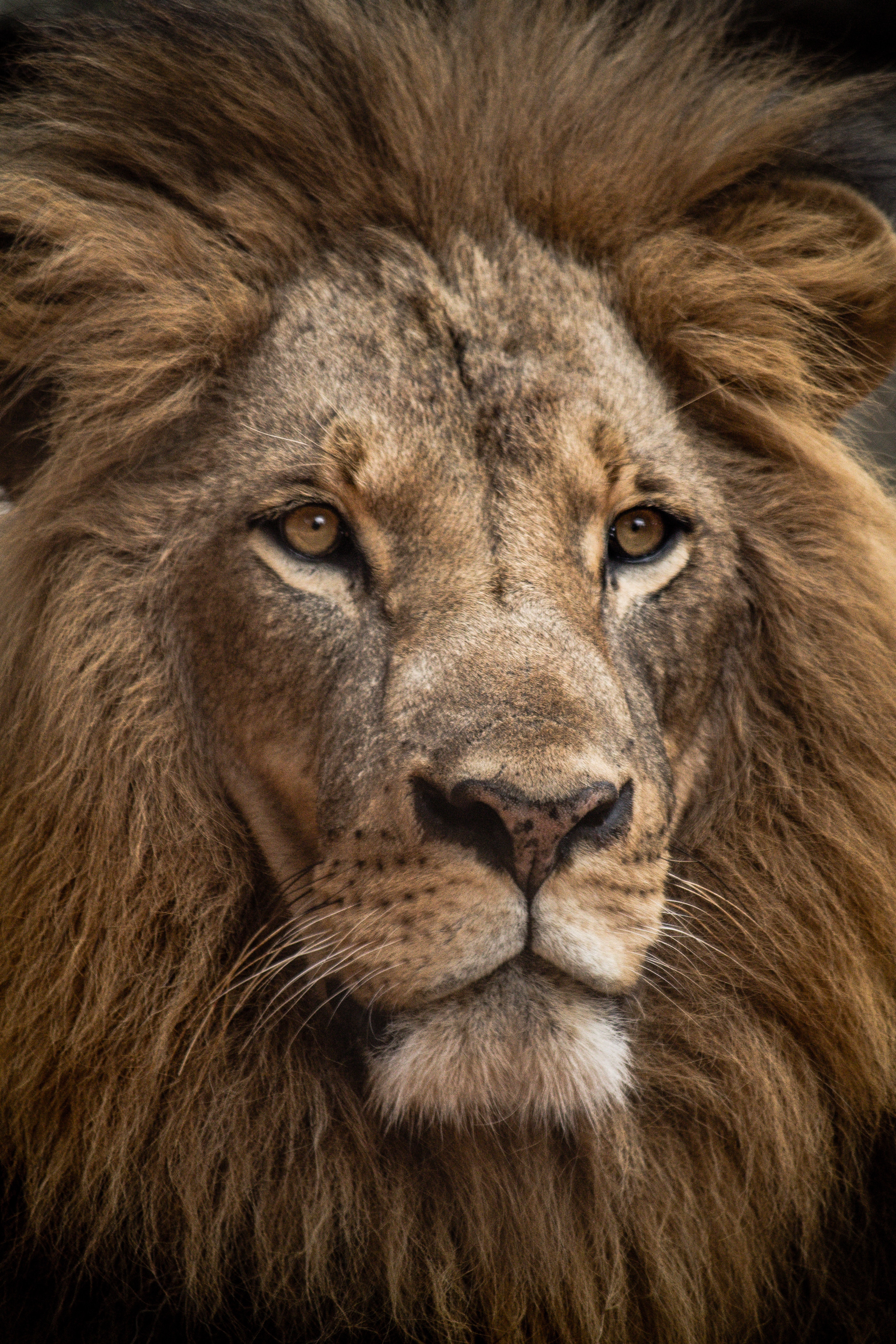 For any ladies interested in prophetic literature or wanting to begin a Bible Study in the New Year, MCC is starting a new Bible Study in January! What is the heart behind the roar of the Lion from Zion? In this 16-week study through the book of Amos, beginning January 7th and meeting Monday mornings at 10 a.m., you will learn about a loving God who prepares His people to live forever. We hope you will consider joining us for this fantastic study! Child care is provided. Please contact Elizabeth Allan to learn more.
---
If you have ever felt like you don't fit in, that you aren't good enough, that everyone else has it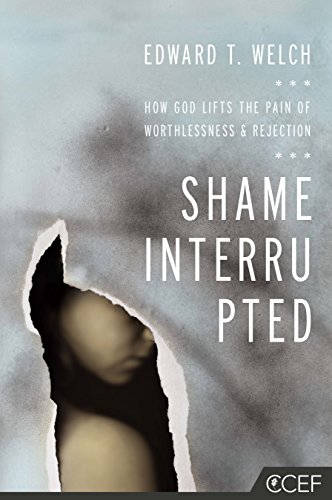 together while you struggle to even show up, then we invite you to join us. We want you to learn that we have a God who lifts the pain of worthlessness and rejection! Starting Thursday, January 17th, Sara Ghormley and Elizabeth Allan will lead discussions as we prayerfully work through Ed Welch's book, "Shame Interrupted". We begin at 6:30 and end at 8, and will meet for 16 weeks. Cost is $16 per person, but scholarships are available. Please contact Elizabeth and let her know so she can order a book for you.
---
Would you like to learn how to respond to conflict Biblically? Pastor Frank Malizzo, Elizabeth Allan and Spencer Brown are hosting a Peacemaking as Evangelism Workshop at MCC on January 25th-26th. The class will highlight Biblical tools that can be used for work, in the community, in the home and as a tool for evangelism. "Conflict presents unique opportunities to serve other people, we can demonstrate the love of Christ and give witness to the gospel even to people who are attacking us." Ken Sande. Contact Elizabeth to learn more.

---