Canned Goods and Transformation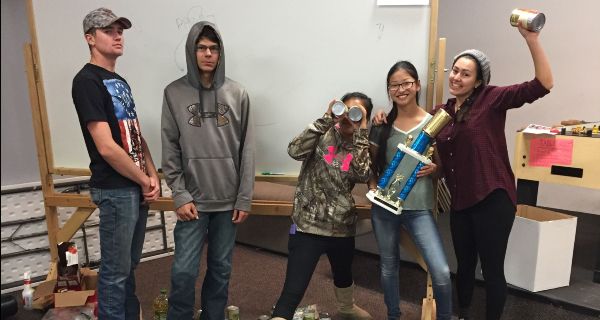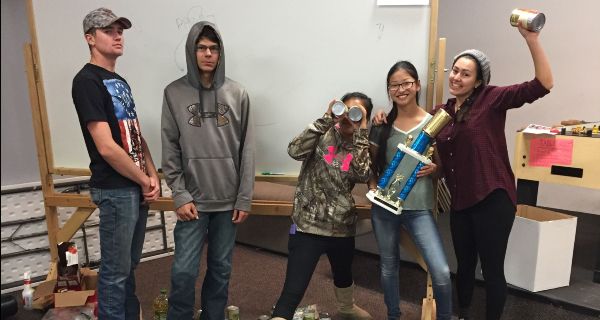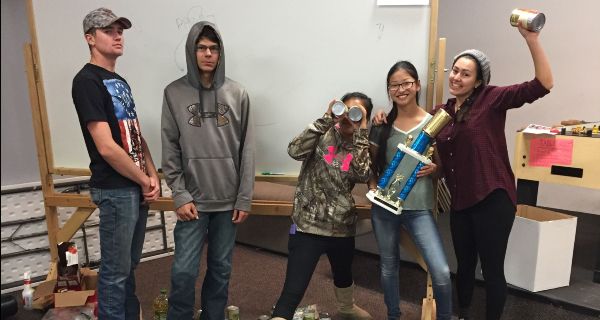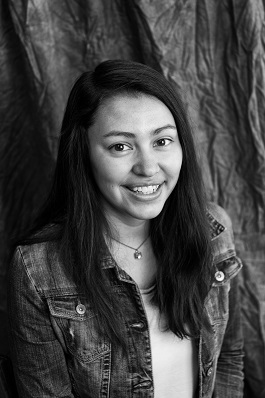 Last Thursday was not your typical night at Youth Group. Instead of starting with an action packed (and only slightly dangerous) game, we launched straight into an intro that reviewed what we'd been learning. The past few weeks Thursday Night Live has been digging into the book of James. If you haven't read James before, it's an incredibly action focused book. James tells us to let our works show the fruit of our faith. (James 2:18)
As a youth group, we want to follow the commands in God's word, to let them bring transformation in our lives.
We want youth members to understand that the bible is more than just words on a page; we want our actions to show the changes God is making in our lives. We want TNL teens to see that God's Word is active and living.
So, we found a way to do that through collecting food for the MCC food pantry by doing "The Great Canned Food Scavenger Hunt 2017".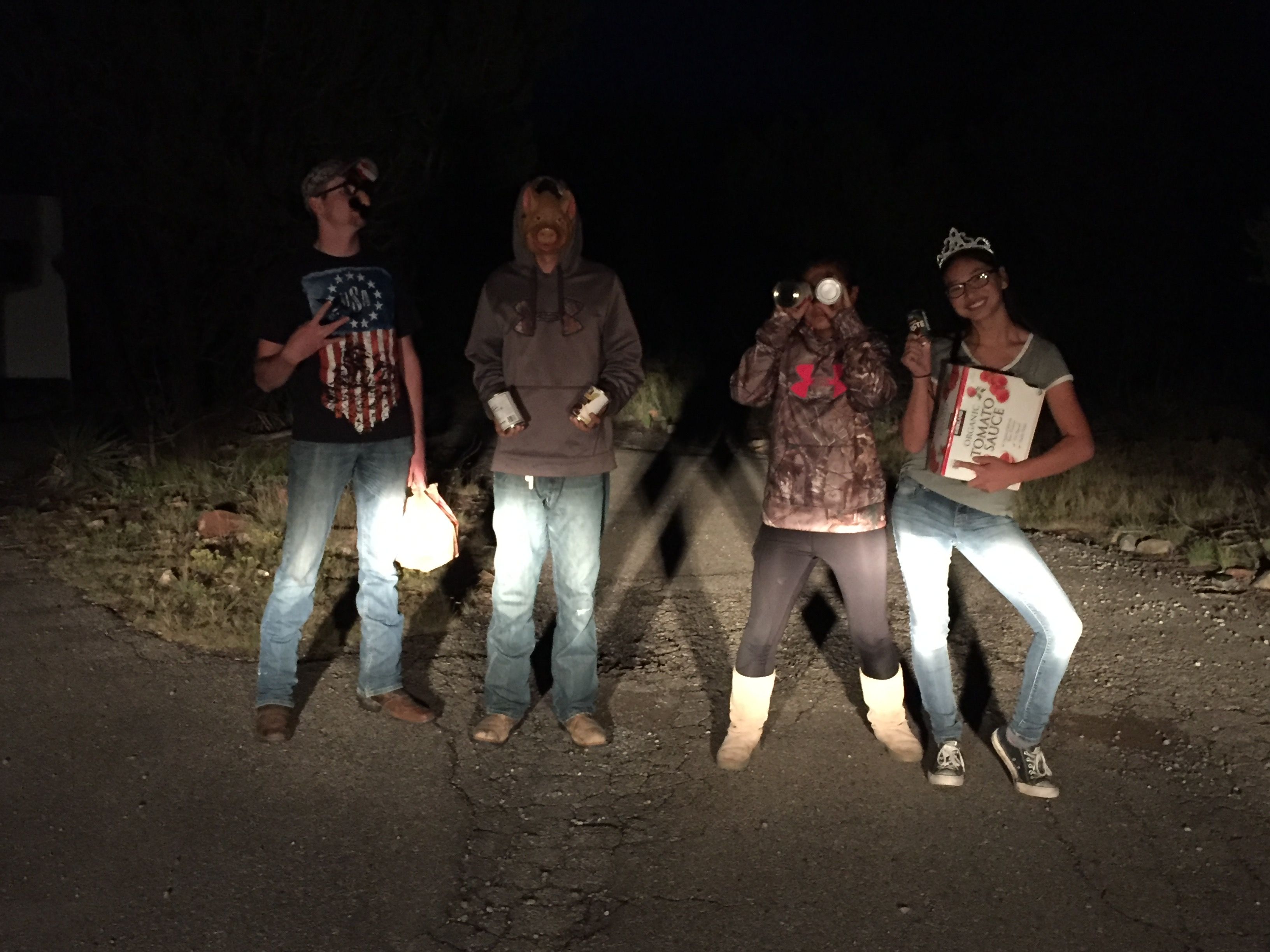 This is how it went down: two teams were formed, each with a driver. We piled in cars with instructions to use any legal means we could think of to bring as many non-perishable food items to the church as possible within the 1.5 hour time limit. Extra points were awarded for having the most unusual food item, the largest food item and the most expired food item.
From 6:15 to 7:45, the high school youth group used various methods to relieve the East Mountains of as many canned goods as possible.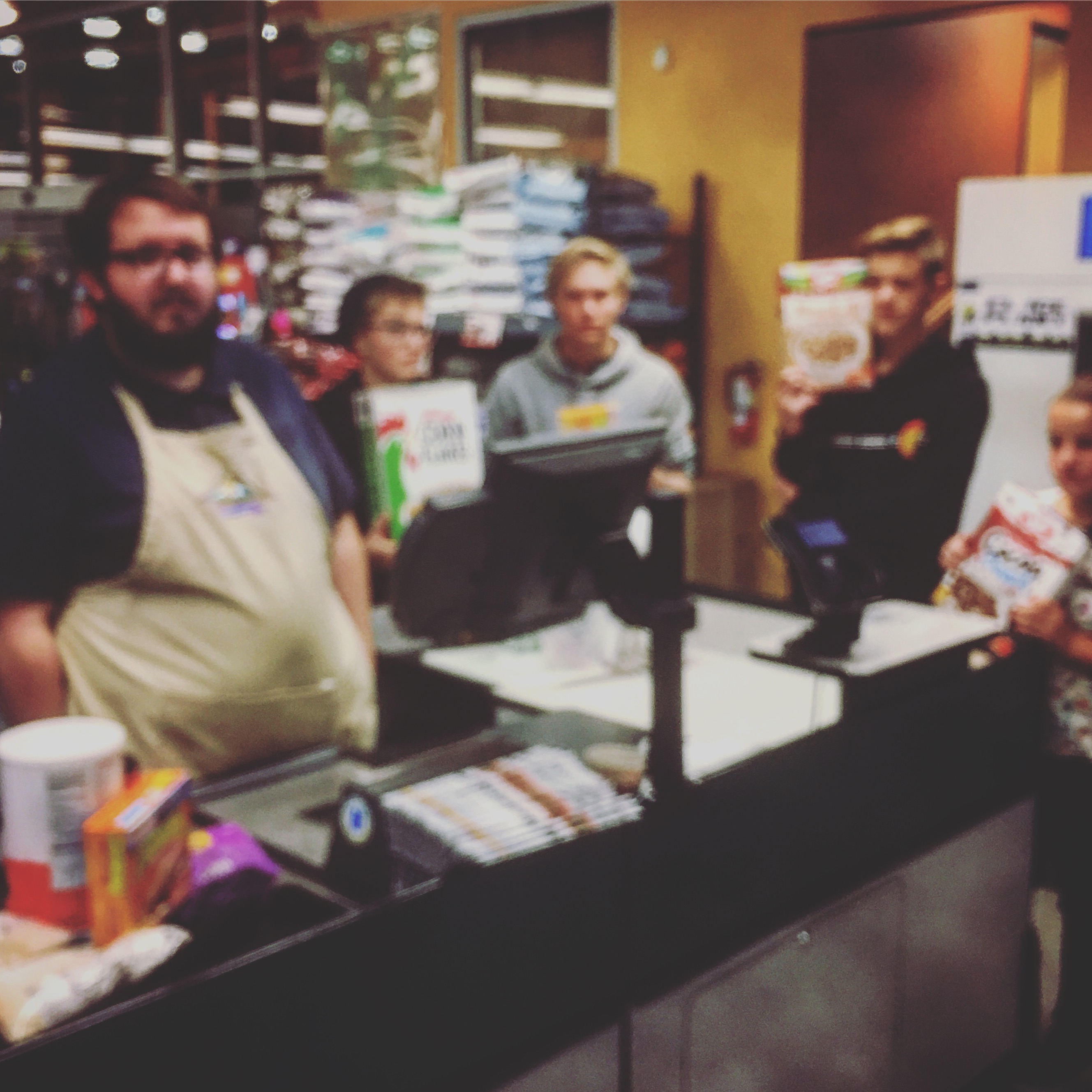 Some highlights:
Marv buying out the canned food aisle at Triangle Grocery store.

Creative instagram posts for bonus points, which included pig masks and tiaras.

Arguing about whether canned soup counted as a "prepared meal" for... well way too long… (We finally decided that it did.)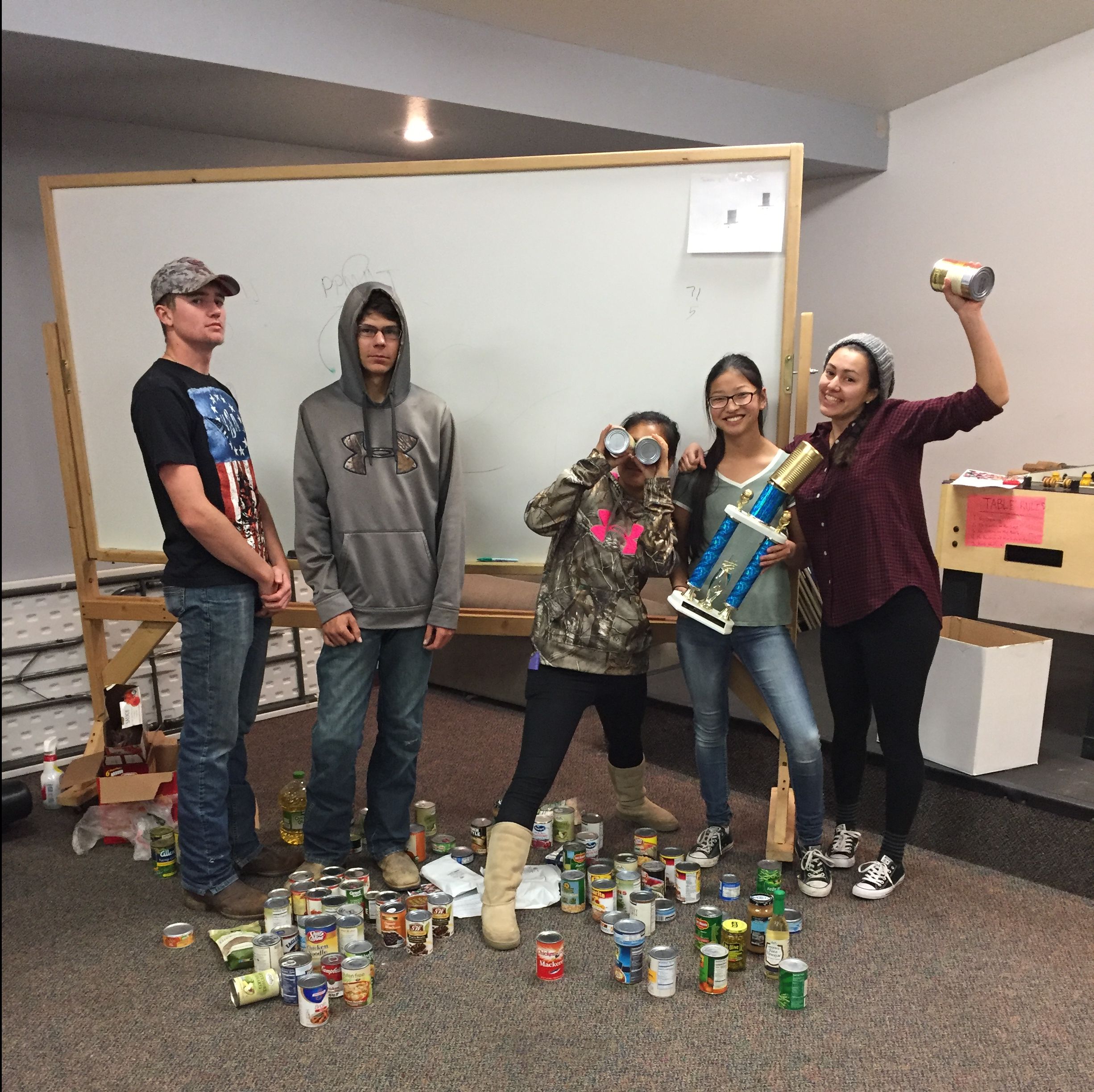 At the end of the night, TNL was able to collect over 150 non-perishable food items.
More importantly, we had an opportunity to represent Jesus to our community, and serve our MCC brothers and sisters, showing the transformation the Holy Spirit is doing in our lives.
Less importantly, my team won the hunt! We're excited to see where God will lead us to serve next. If you have an idea for a place the youth group could serve, please contact me, Sami Gutierrez.
Individual photo taken by Jasmine Mostrom.
Announcements:
The One to One Soul Care Conference will be held at MCC November 9-10. Are you interested in biblical counseling? Do you feel you want some training on how to walk with a brother or sister in their dark seasons? Please join us! Click here to register at or contact Elizabeth for more information.
Please note - the Sponsorship Training for the Wood Ministry will be rescheduled for a later date. Please contact Don & Ann Moore with questions.
Pull out your mixers and aprons! SHINE is looking for people who can donate cakes, or other desserts, for A. Montoya's Fall Festival! Cakes can be dropped off at the church foyer Friday, October 26 between 9:00 am - 3:00 pm. Questions? Click here to sign up to bring a cake!
MCC is gearing up for the Samaritan's Purse Operation Christmas Child Shoebox drive! The mission of OCC is to demonstrate God's love in a tangible way to children in need around the world, and together with the local church worldwide, to share the Good News of Jesus Christ. Last year MCC collected 230 shoe boxes to be gifted to children around the world! Boxes will be available this Sunday, October 21st, in the foyer and the final drop-off date is November 11th! It is a great time to start gathering items to bless children around the world!

Shine also has a unique food pantry at A. Montoya! Kids often go to bed without dinner, come to school too late for breakfast, and aren't sure if there will be dinner that night. We have been asked to create a small food pantry at the school that would contain items like tuna packets, apples, macaroni and cheese, Ensure or Boost, peanut butter crackers, nuts, and the like. The children could keep these items in their backpacks so that they would always have something to keep them going. We are working on putting together a list of items, including gluten-free ones, that we would like to stock the pantry with. Please pray about whether you would like to donate items or money to help keep the pantry stocked year-round!