Candles in July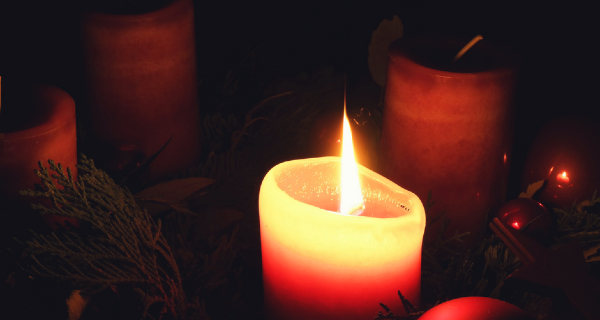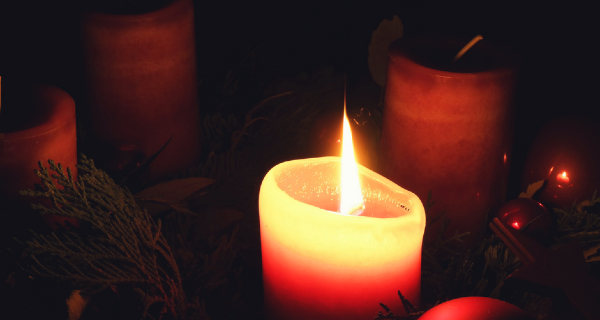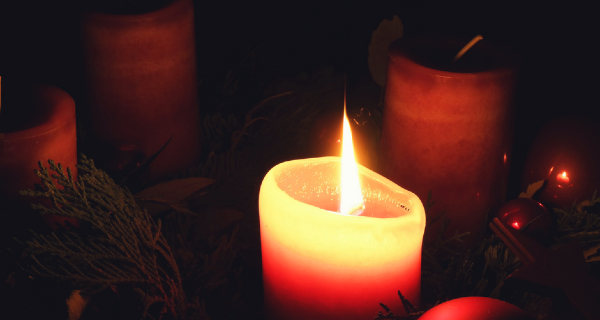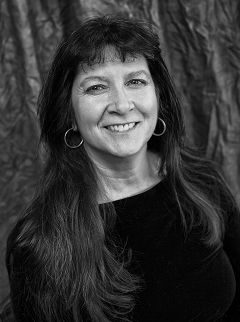 In the sweltering of July, my mother finds her candles on sale at Hobby Lobby. She is always excited to find three purple and one pink. She can't wait to call me and ask if I want her to purchase some for me as well. She is thoughtful and generous.
Why is she so happy about unusual colored candles? Because she uses them for her Advent Wreath in December. There is something touching and beautiful about her excitement as she considers celebrating the shocking miracle of the day that Christ came in the flesh to redeem His people.
I love this tradition too, although I never remember the reasons for the different colors. On the four Sundays that precede Christmas, Gabriel, myself, my mother and my father gather in a circle. My mother lights the candle, and then each candle progressively as the weeks continue. The first one will be a stump by the time Christmas arrives.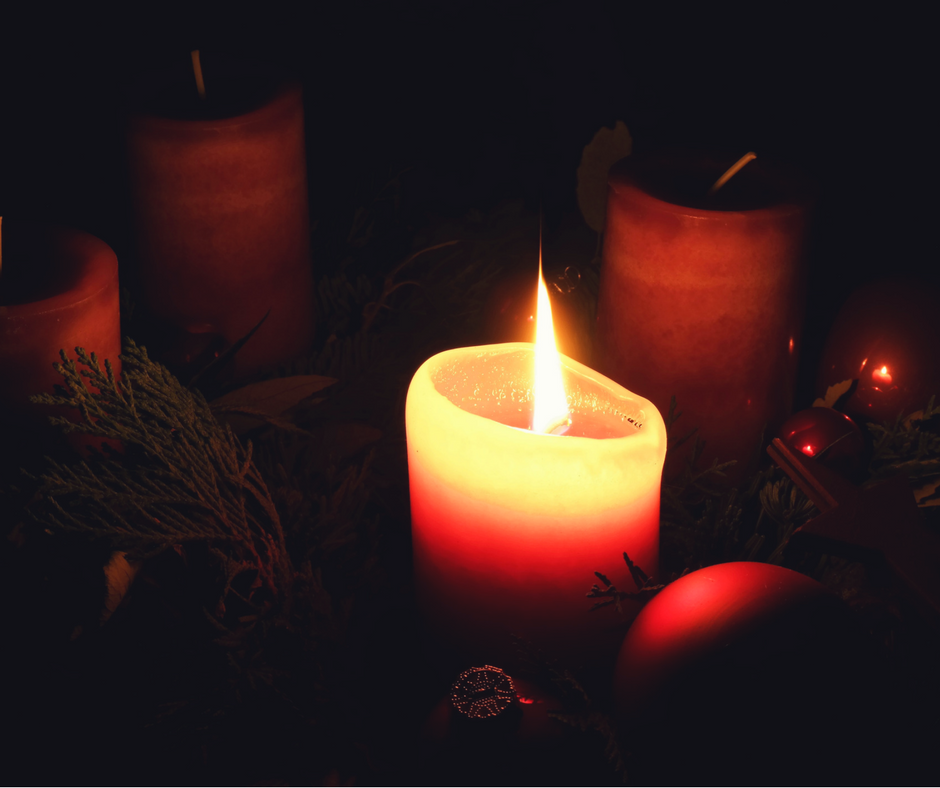 My father has a book of Scripture and prayer that we take turns reading. We start with the centuries old call of Isaiah and lead into the unbelievable fulfillment of them. No one could have written this story – it's so perfect and so unimaginable. It is a time to ponder and marvel in anticipation.
We are reminded of our black, our shadows, our red-guilt. We are reminded of His purity, His Light, His red-blood that has cancelled our debt. We wonder, "What was it like for Mary? For Joseph? What about the shepherds?" We read of their fear, their confusion, and their obedience. We discuss the ramifications of their courage and faith.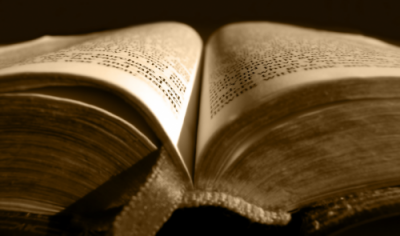 Sometimes, I weep in our little circle. Quietly, and I don't think they see it. But to watch my Dad, my Mom, and my son all together in prayer in worship is overwhelming.
It is a gift that I can't fully express – I know our histories, our struggles, and how God has rescued us and reconciled us. First to Him, and now to each other. Our family has been rocked by death, by disease, by pain and hurt, and yet God's mercy has enveloped us. It is good to gather and worship together. So good.
Maybe this is why my mother gets so excited in July when she finds those candles?
0 comments
Announcements:
The Women's Serving Team is hosting a Mugs & Muffins event August 10th from 9:00 – 11:00am in the Fellowship Hall. Christine Leggett will be leading us in a discussion about the spiritual battle we each have with the desires of our heart. It will be a morning of fellowship, rich discussion and encouragement as we come together to study God's Word. Praying you can join us. Don't forget your favorite coffee mug! Please RSVP to Christine if you need childcare.
You can go on a mission trip and never leave Albuquerque. International Students Incorporated (ISI) helps international students when they arrive in the U.S. ISI has a chapter at UNM helping pick up students as they arrive at the airport, providing temporary home stays, helping find housing, English as a second language training and friendship partners. A new school year is getting started with hundreds of international students arriving at UNM. Please consider helping in one of the ways noted above. Alternatively, we will be providing lunch for students and volunteers on Wednesday, August 7 (signup sheets will be in the foyer). If you are interested in helping or just want more information please contact Vince Tidwell.
MCC's Shine Partnership is hosting a dessert night Wednesday, August 14 at 7:00pm at Ashley Procter's house! Current Shine volunteers, anyone curious about what Shine is, or those interested in becoming a Shine volunteer are invited! Contact Ashley if you have questions or need directions.
Save the Date: MCC Elders are hosting a 4-week Foundations Class starting September 15 and running through the first week in October. This class is designed to better help you get to know MCC - who we are, what we believe and why, and how to get connected. Please sign up with Sarah.