By the Grace of God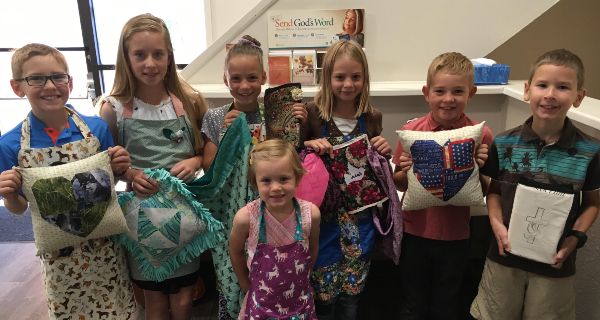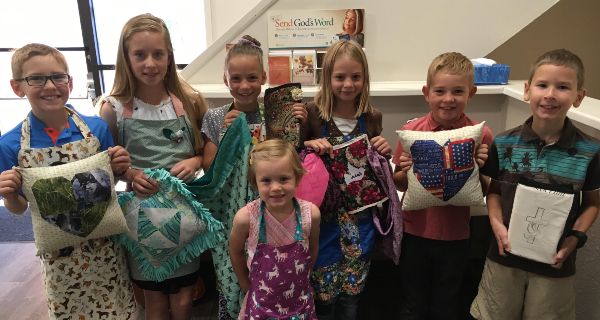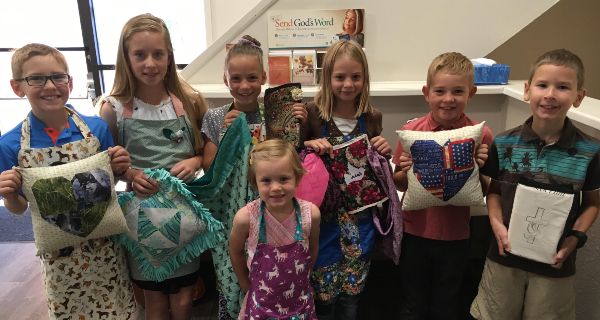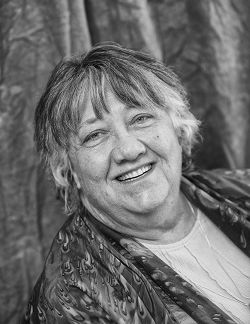 We rejoice as God answers our prayers!
I was taught to sew and embroider at a young age. Both my mother, and her mother (my Nana) took the time to teach and encourage me. I observed Mom and Nana sewing or embroidering and then giving the item away. I felt the love they put into the works of their hands and observed the joy of those who received and that memory accompanies me to this day. And so, it is my desire to pass on this love and encouragement to others. By the grace of God, other ladies at Mountain Christian Church share the same heart and Sister in Stitches was born and continues to grow.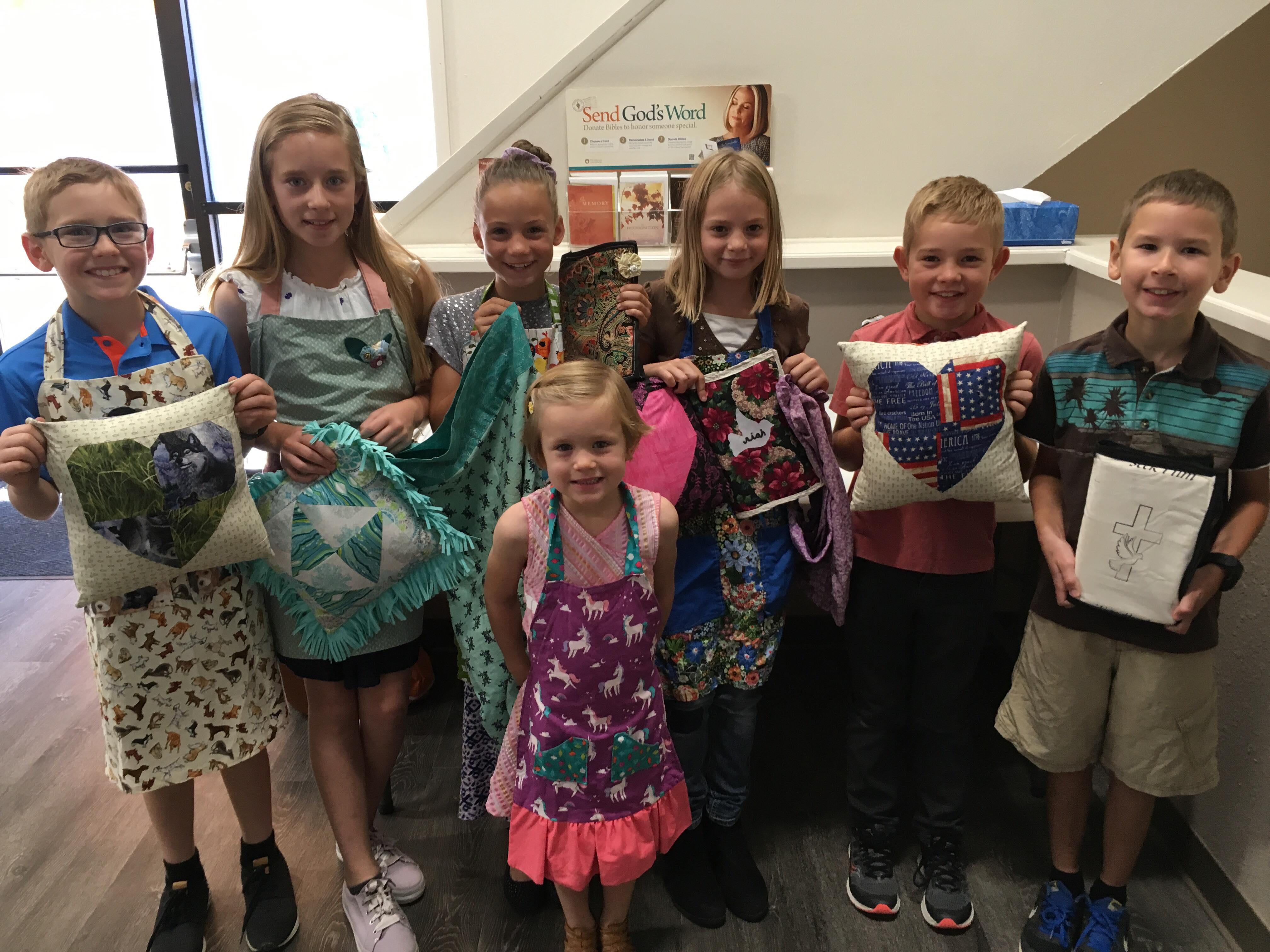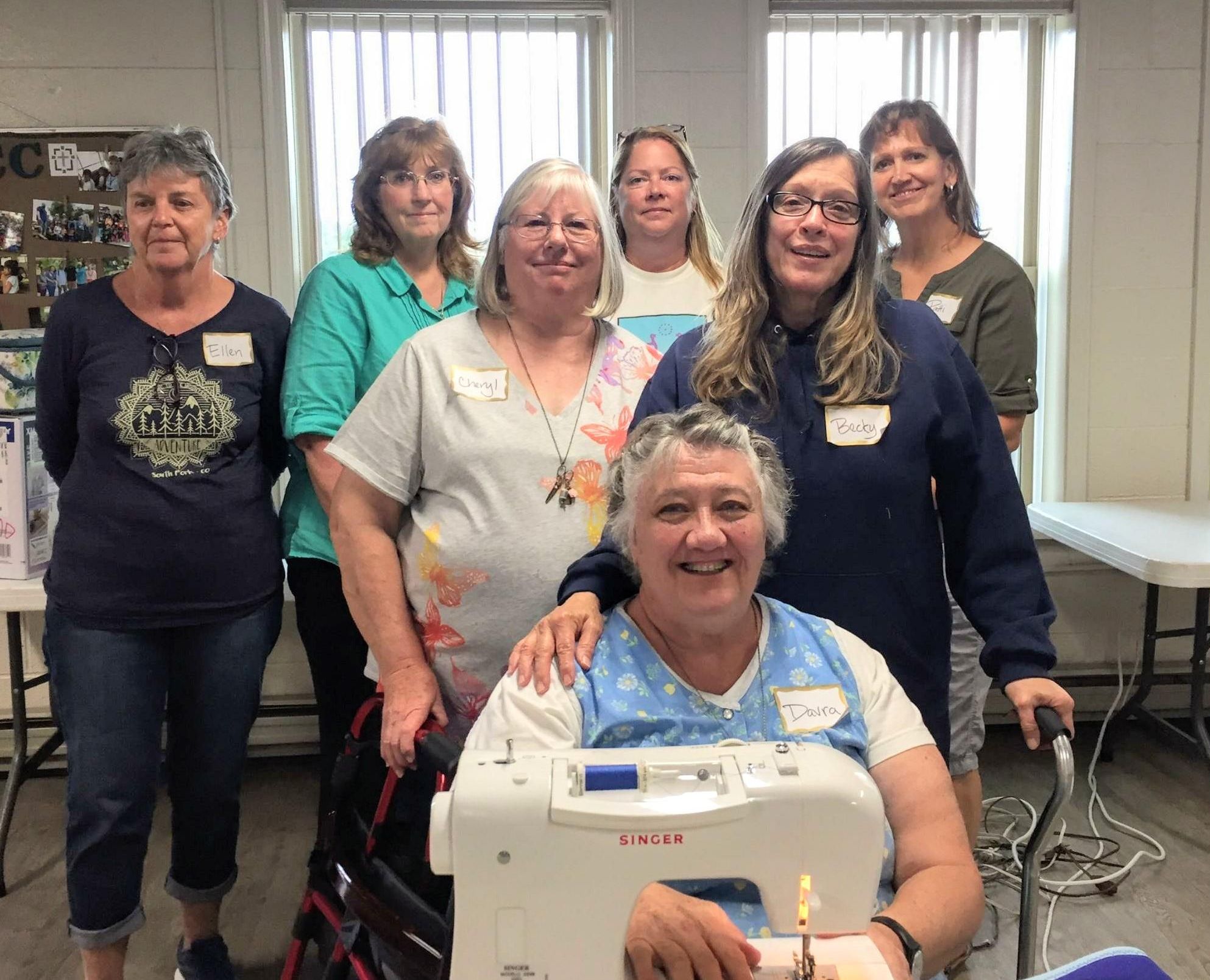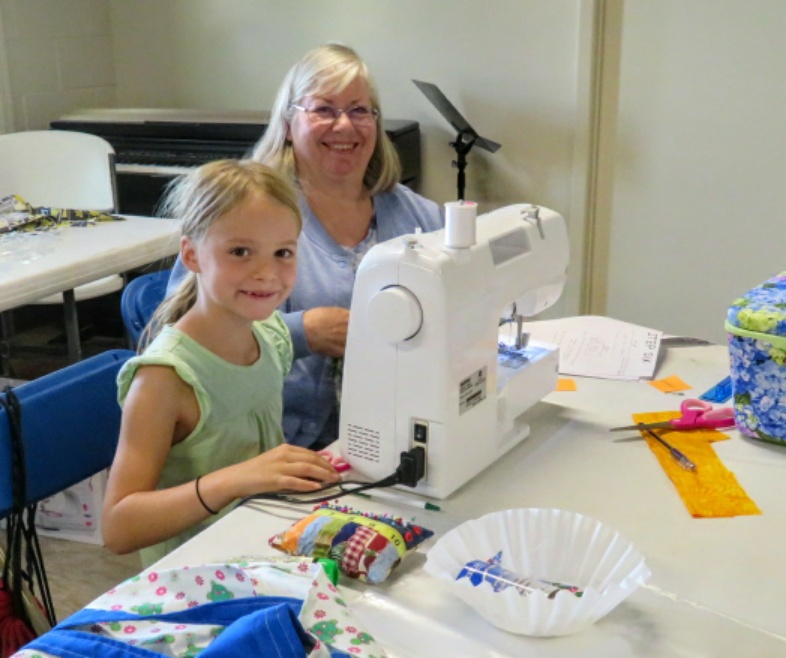 In Fall 2017, at the begining of the Sisters in Stitches (SIS) ministry, we envisioned a three-fold ministry within MCC. First, a ministry to make prayer quilts. Second, we desired to mentor young people to sew with the purpose of learning to use their time and talents to make usable items to bless others and thus glorify God. Thirdly, SIS wanted to have fellowship and grow in the grace of the Lord as we quilted and prayed together. The goal and heart-felt prayer of SIS is first to honor God with the works of our hands and seek His will. By God's grace, Sisters in Stitches and Kids in Stitches (KIS) continues to grow just like a quilt.
Blessed be the God and Father of our Lord Jesus Christ, the Father of mercies and God of all comfort, who comforts us in all our tribulation, that we may be able to comfort those who are in any trouble, with the comfort with which we ourselves are comforted by God. ~2 Corinthians 1:3-4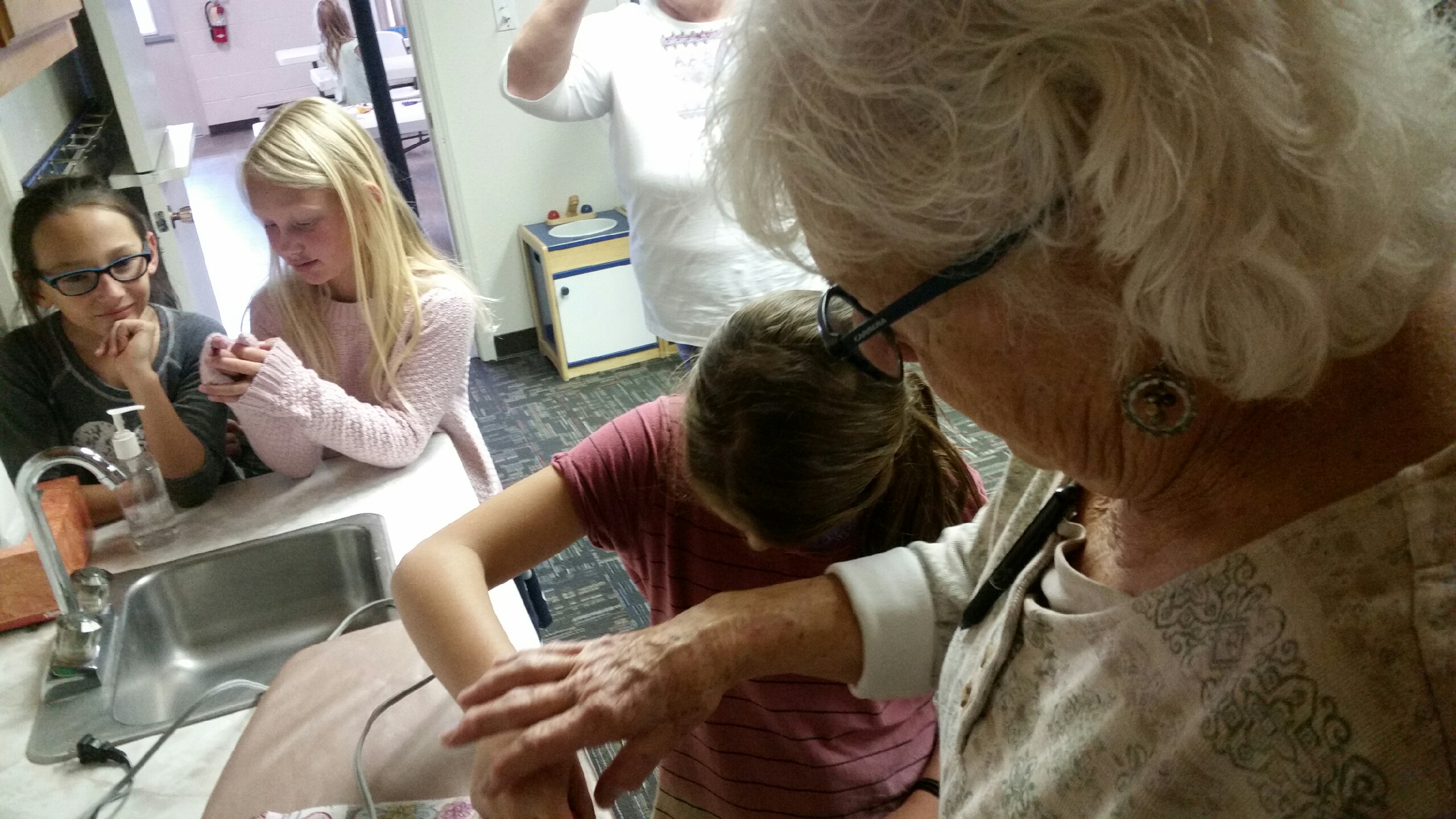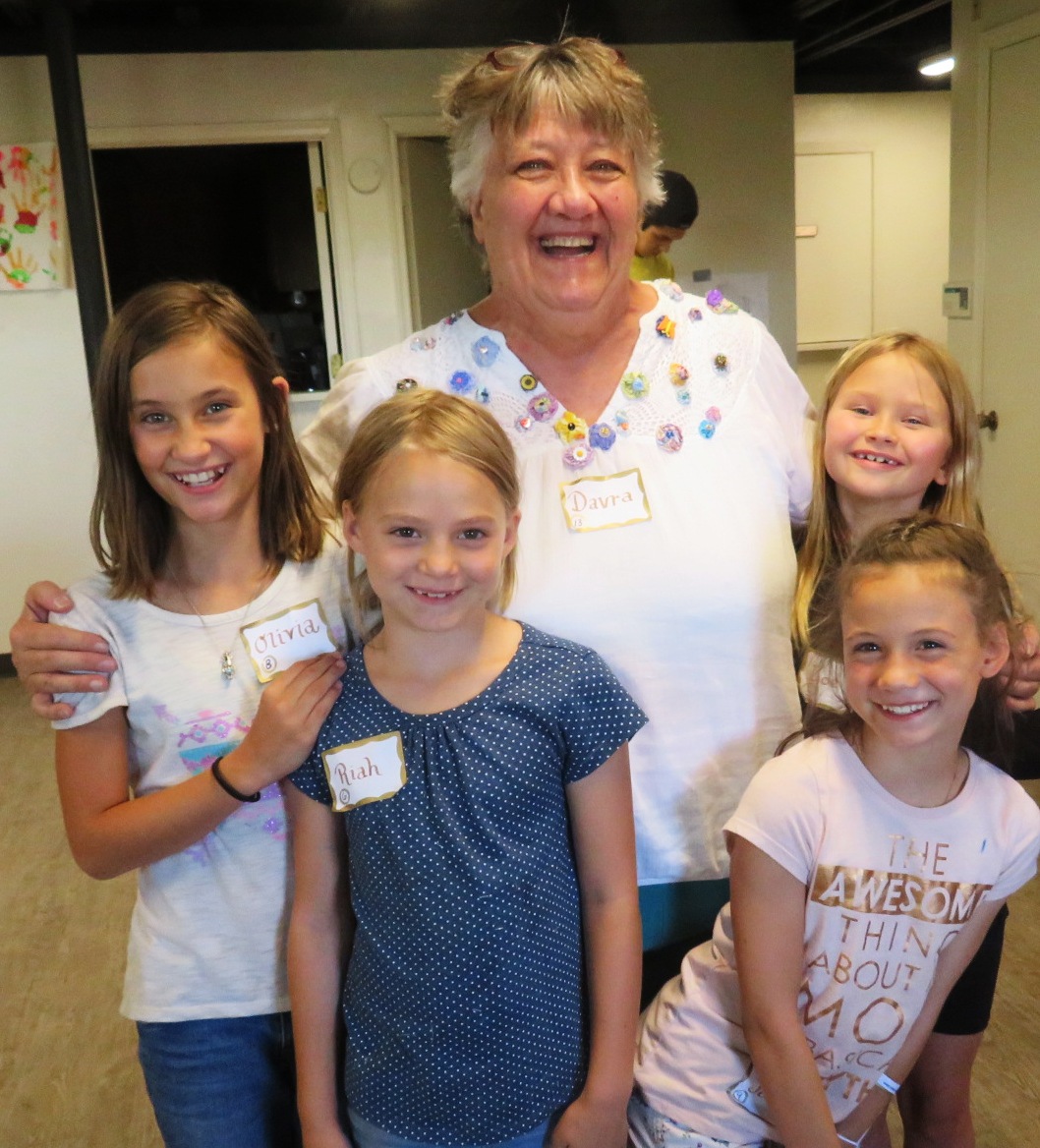 In God's perfect timing, the part of our ministry that first flourished was teaching young people to sew. Our desire is to teach them skills and enthusiasm to sew on their own. At first, just learning to use a sewing machine was an accomplishment! But as the kids continue to learn and grow with each KIS Workshop, learning skills that are built upon in the next workshop, we are so encouraged, as are the kids, that they are becoming more proficient.
And even sweeter than seeing new skills mastered, as we sew we continue to encourage the kids to pray and share ways we all can bless others with the work of our hands.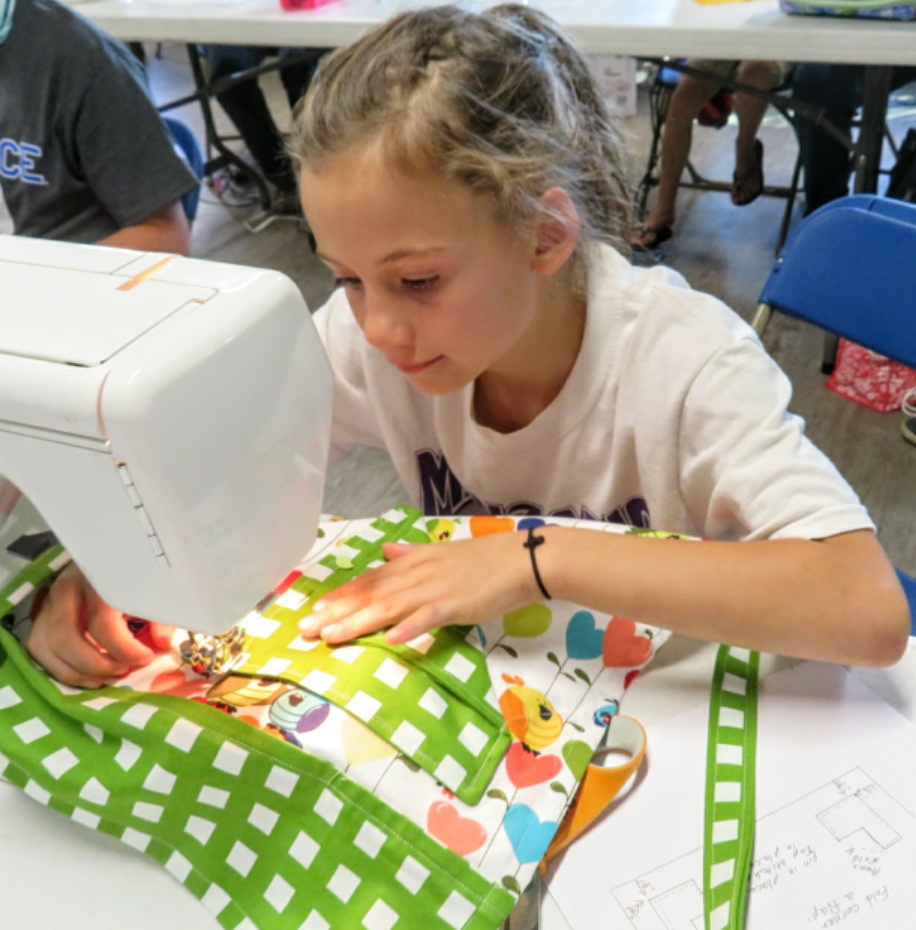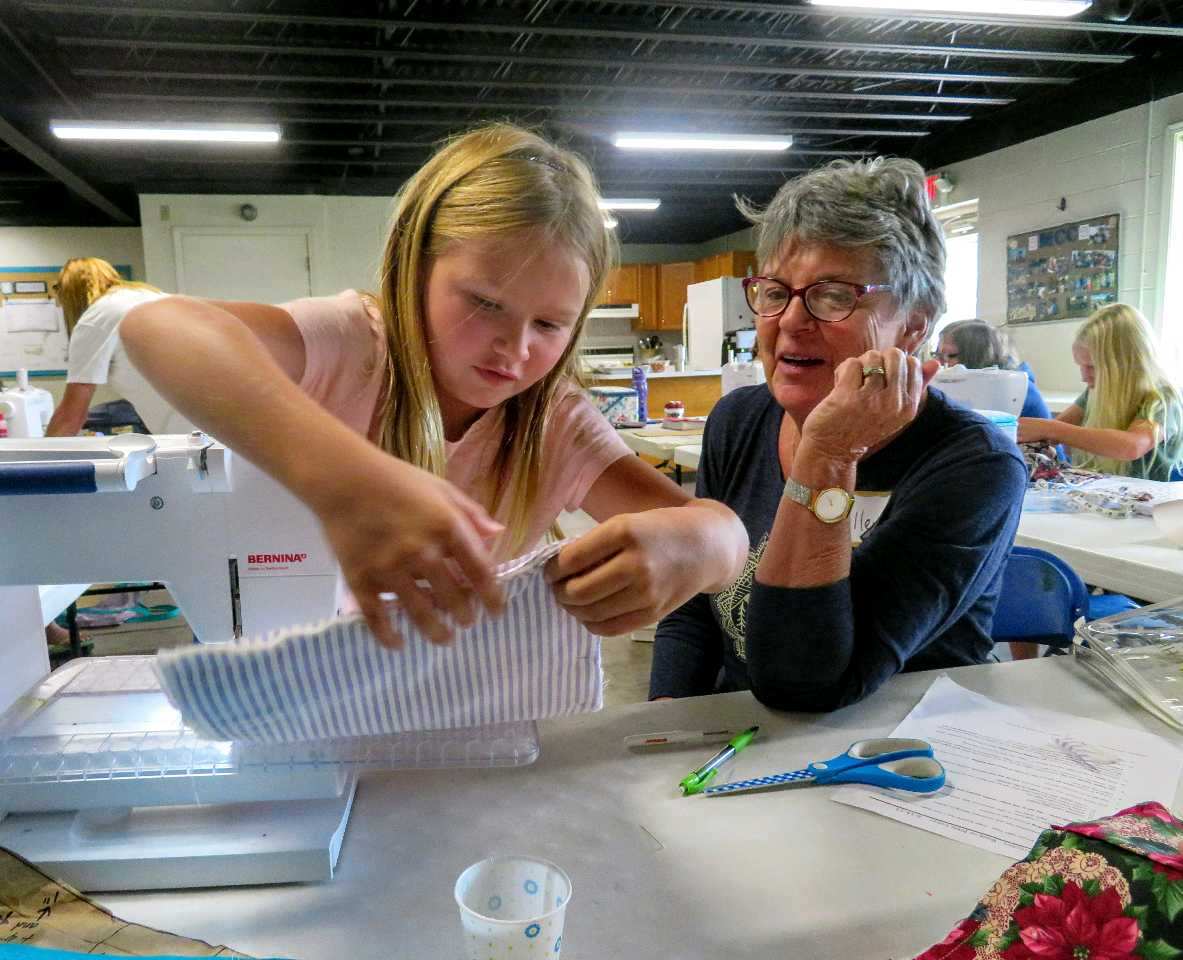 Another goal of SIS to make prayer quilts. The idea behind these quilts is simple, yet powerful. As we stitch these quilts, we pray for the recipient and encourage the kids to do the same. If we don't know who the quilt is going to, we still pray, trusting God already knows. At our next workshop in October, each KIS will make a nine-patch quilt block and then we will sew all the blocks from each KIS together to make a prayer quilt.
As we continue to turn the direction of this ministry over to the Lord, we praise him for bringing our prayers to fruition. If you have interest in SIS or KIS please contact Davra Clayton.
0 comments
Announcements:
When you sponsor a child through Food for the Hungry, you join FH in walking with that child—along with the child's family and community—as they move from struggling to thriving. Through consistent monthly support, letters and prayers—you and your sponsored child build a relationship that makes a lasting difference. Your gift of $38 each month will bring hope and change to a sponsored child's life and community. Jennifer Ward will be in the foyer between services TODAY with sponsorship packets if you are interested in partnering with FH and changing a child's life forever!
Friends, Food, Fun! Please make plans to join us for the annual MCC Family Picnic on Sunday, October 6th, from 1:00-4:00pm. Bring your food, drinks, blanket or chairs, and lawn games and spend an afternoon with your church family at Embudo Hills Park.

The Wood Ministry needs men, women, and couples to serve as sponsors! The Wood Ministry is hosting a sponsorship training Saturday, October 12th at 9:00am in the conference room and would like to invite you. They will share what it means to be a sponsor and how sponsorship through the wood ministry transforms lives. Contact Sarah at the church office; 281-3313 to sign up today!
Our High School Youth Group, The Collective, is moving to Tuesdays from 7:00-9:00pm!
MCC Elders and Connectors are hosting a Starting Point Lunch Sunday, October 13th after second service. The luncheon is a great way to learn more about MCC, ask questions and meet new people! No RSVP needed.
The Military BibleStick ministry reaches service men and women, deployed in some of the most dangerous areas of the world, with God's Word in audio. It contains the entire New Testament and selected Psalms chosen specifically for "warriors," and is the size of a pack of chewing gum! If you would like to invest in this ministry, beyond your regular giving, please write a separate check to MCC, and mention "Military Bible Stick" in the memo or visit the Giving page on our website and select Military BibleStick from the drop-down menu. Contact Chris Willadsen with questions.