By the Grace of God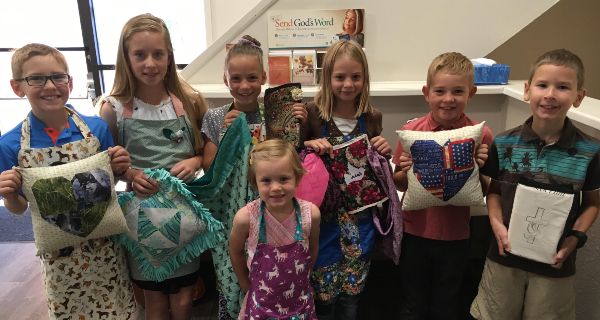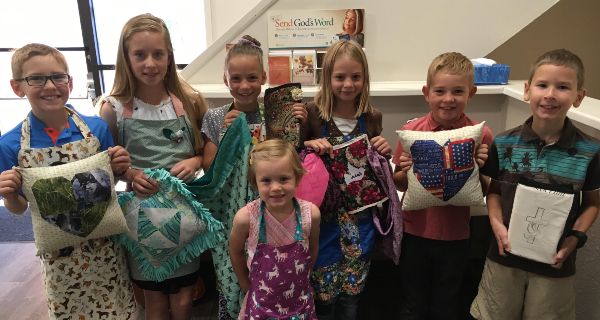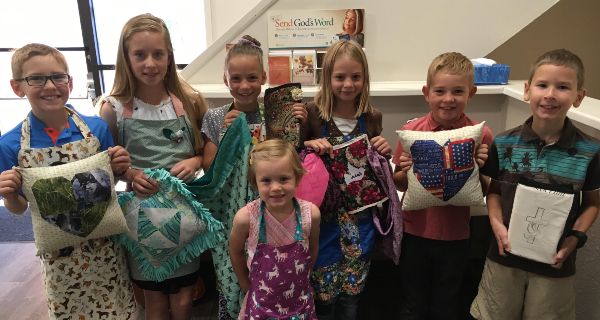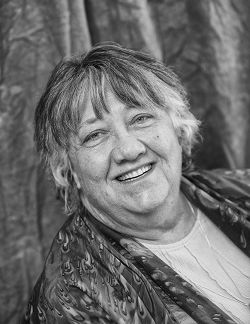 We rejoice as God answers our prayers!
I was taught to sew and embroider at a young age. Both my mother, and her mother (my Nana) took the time to teach and encourage me. I observed Mom and Nana sewing or embroidering and then giving the item away. I felt the love they put into the works of their hands and observed the joy of those who received and that memory accompanies me to this day. And so, it is my desire to pass on this love and encouragement to others. By the grace of God, other ladies at Mountain Christian Church share the same heart and Sister in Stitches was born and continues to grow.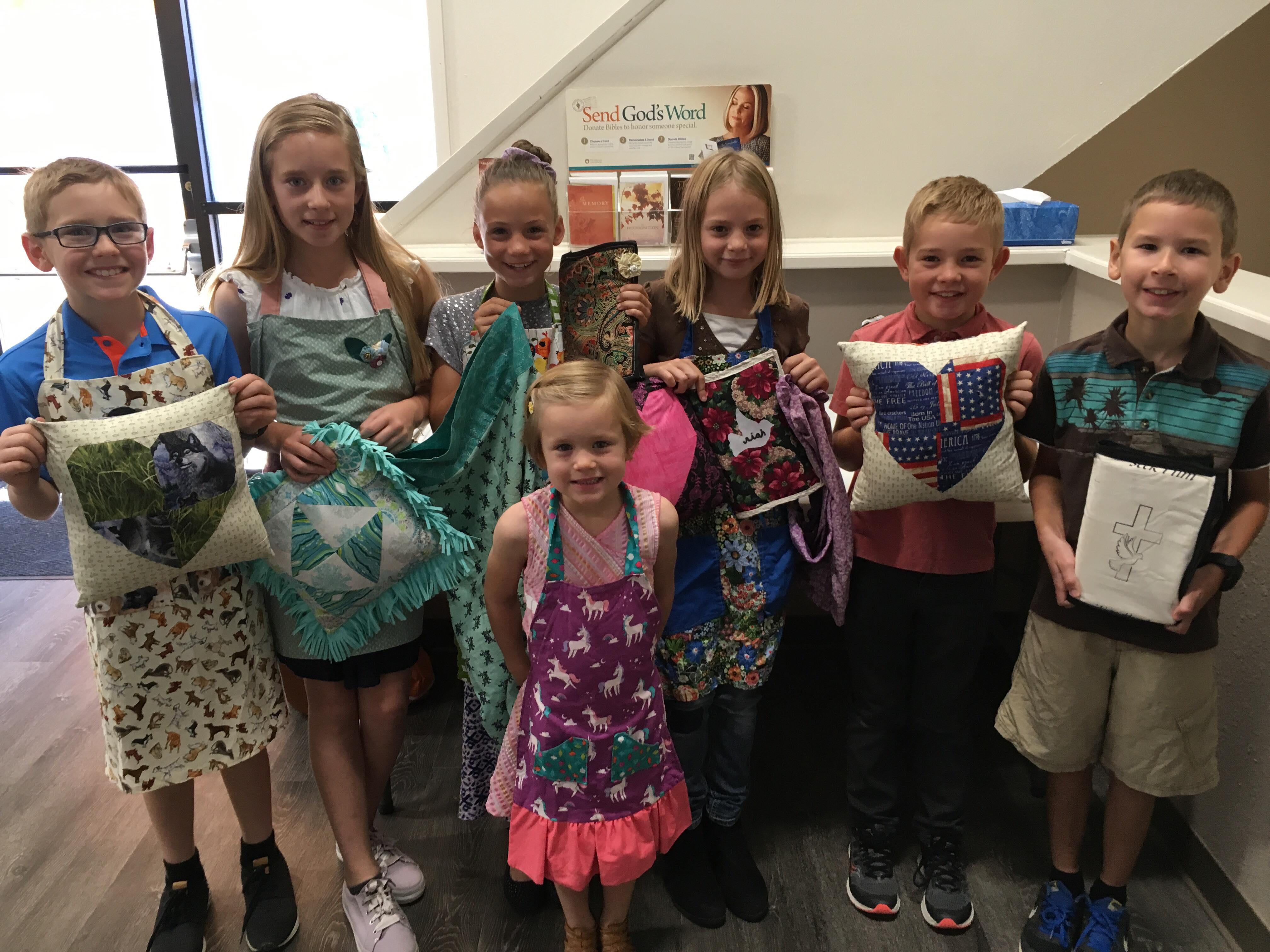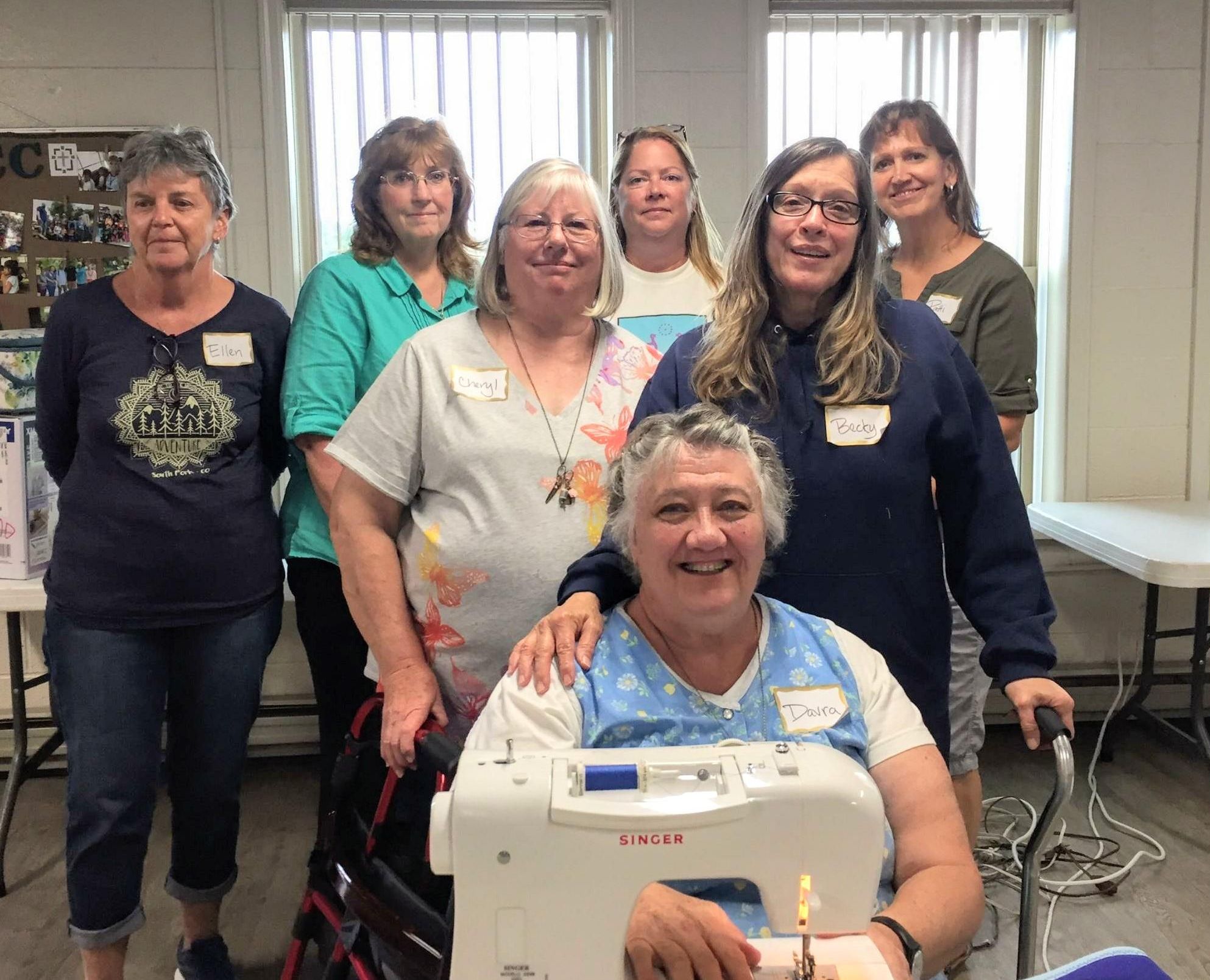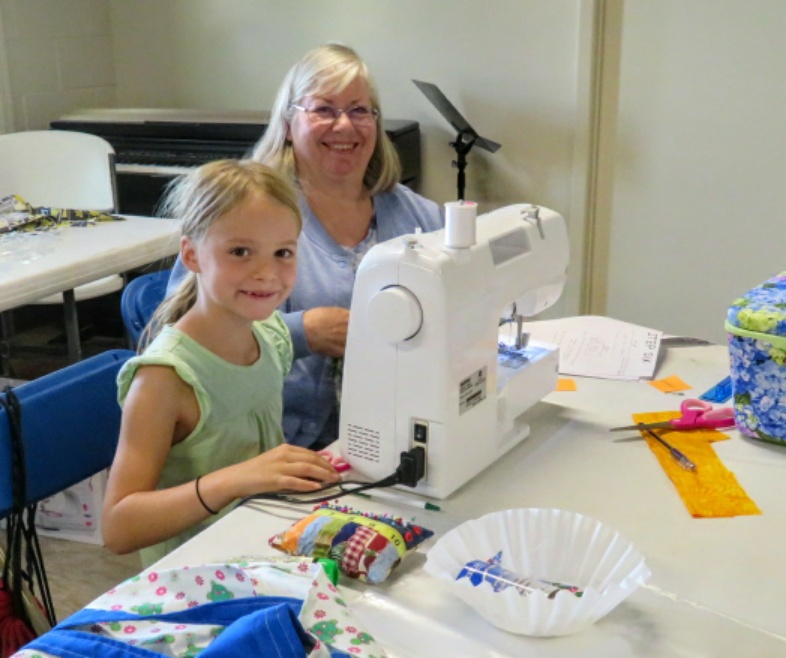 In Fall 2017, at the begining of the Sisters in Stitches (SIS) ministry, we envisioned a three-fold ministry within MCC. First, a ministry to make prayer quilts. Second, we desired to mentor young people to sew with the purpose of learning to use their time and talents to make usable items to bless others and thus glorify God. Thirdly, SIS wanted to have fellowship and grow in the grace of the Lord as we quilted and prayed together. The goal and heart-felt prayer of SIS is first to honor God with the works of our hands and seek His will. By God's grace, Sisters in Stitches and Kids in Stitches (KIS) continues to grow just like a quilt.
Blessed be the God and Father of our Lord Jesus Christ, the Father of mercies and God of all comfort, who comforts us in all our tribulation, that we may be able to comfort those who are in any trouble, with the comfort with which we ourselves are comforted by God. ~2 Corinthians 1:3-4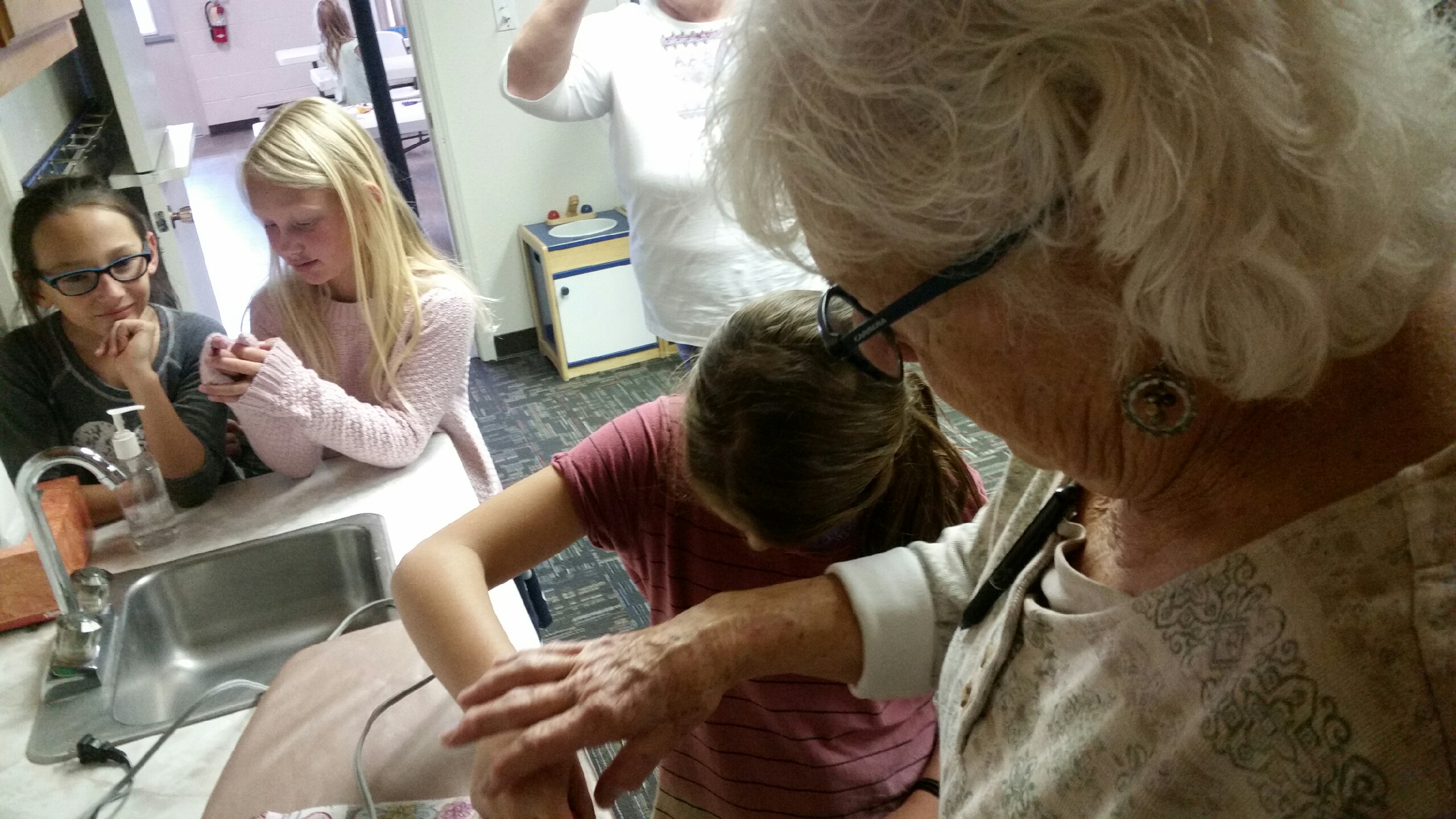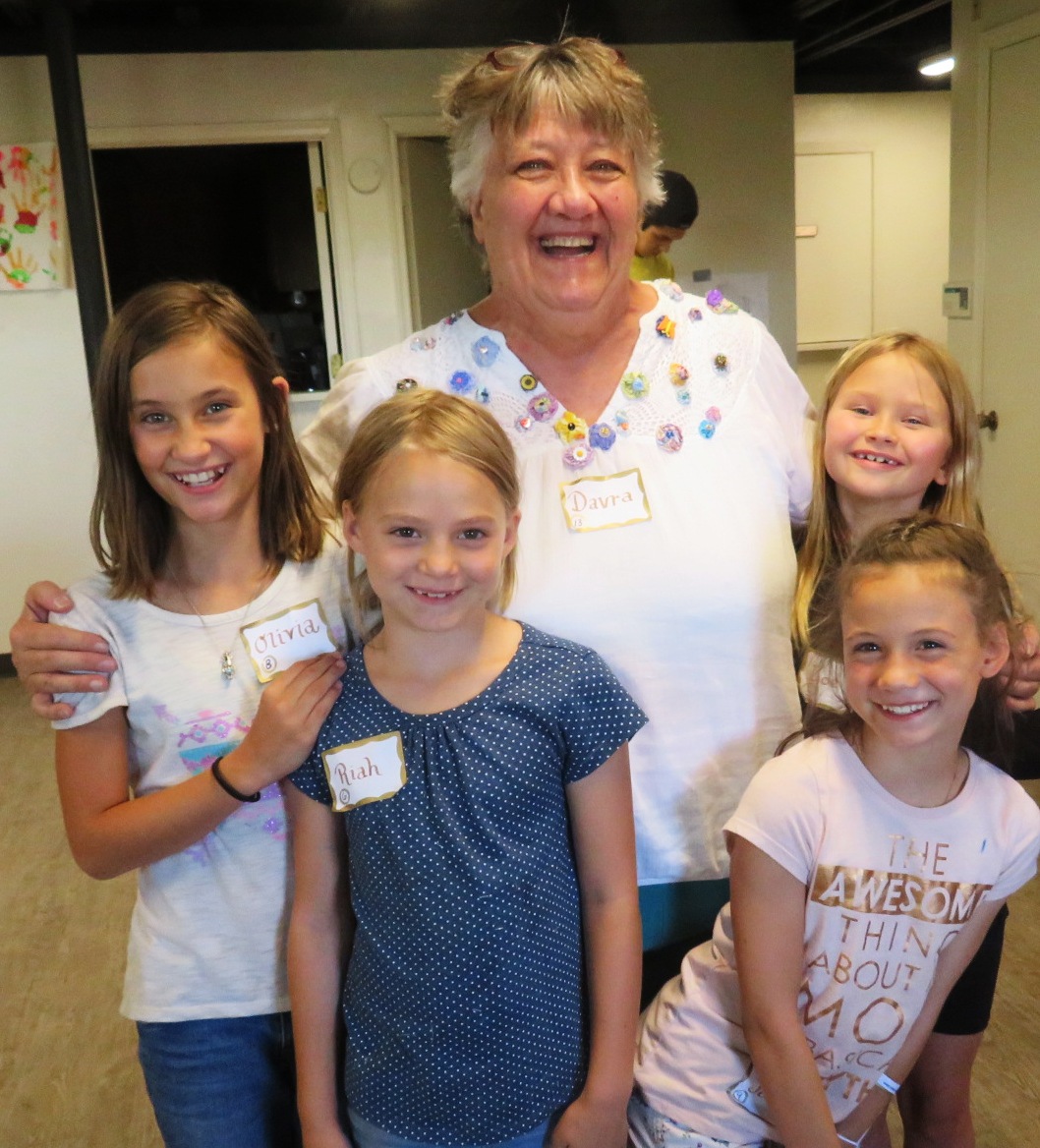 In God's perfect timing, the part of our ministry that first flourished was teaching young people to sew. Our desire is to teach them skills and enthusiasm to sew on their own. At first, just learning to use a sewing machine was an accomplishment! But as the kids continue to learn and grow with each KIS Workshop, learning skills that are built upon in the next workshop, we are so encouraged, as are the kids, that they are becoming more proficient.
And even sweeter than seeing new skills mastered, as we sew we continue to encourage the kids to pray and share ways we all can bless others with the work of our hands.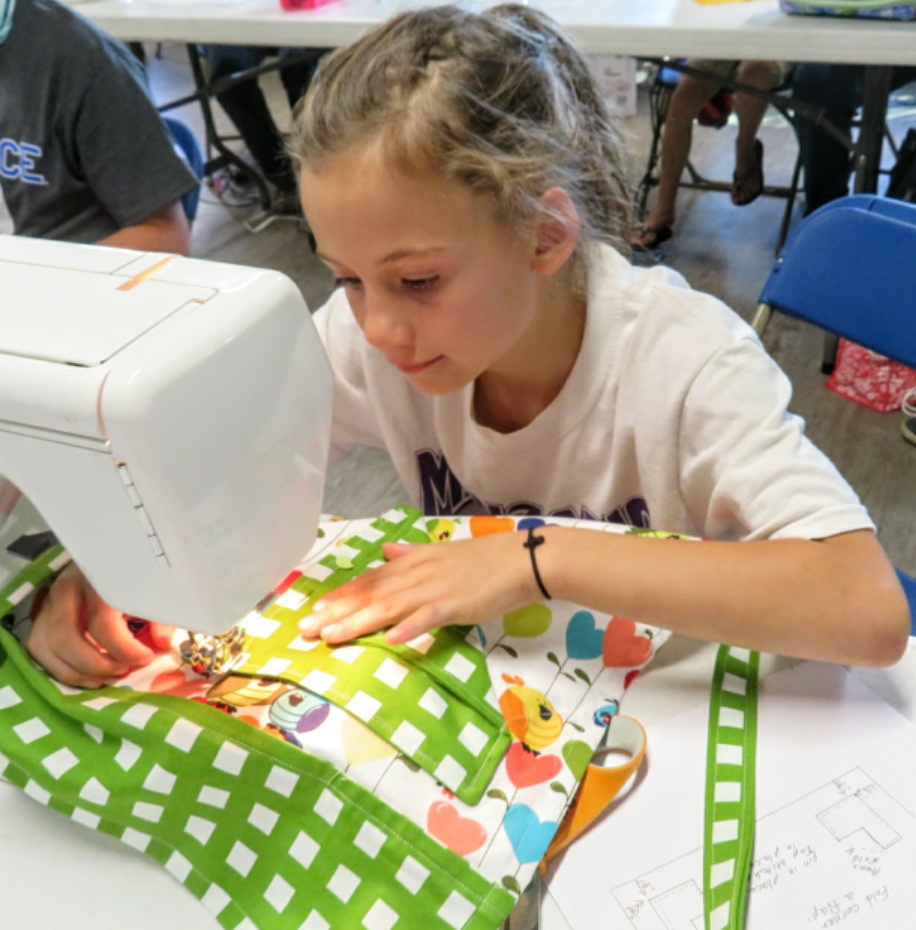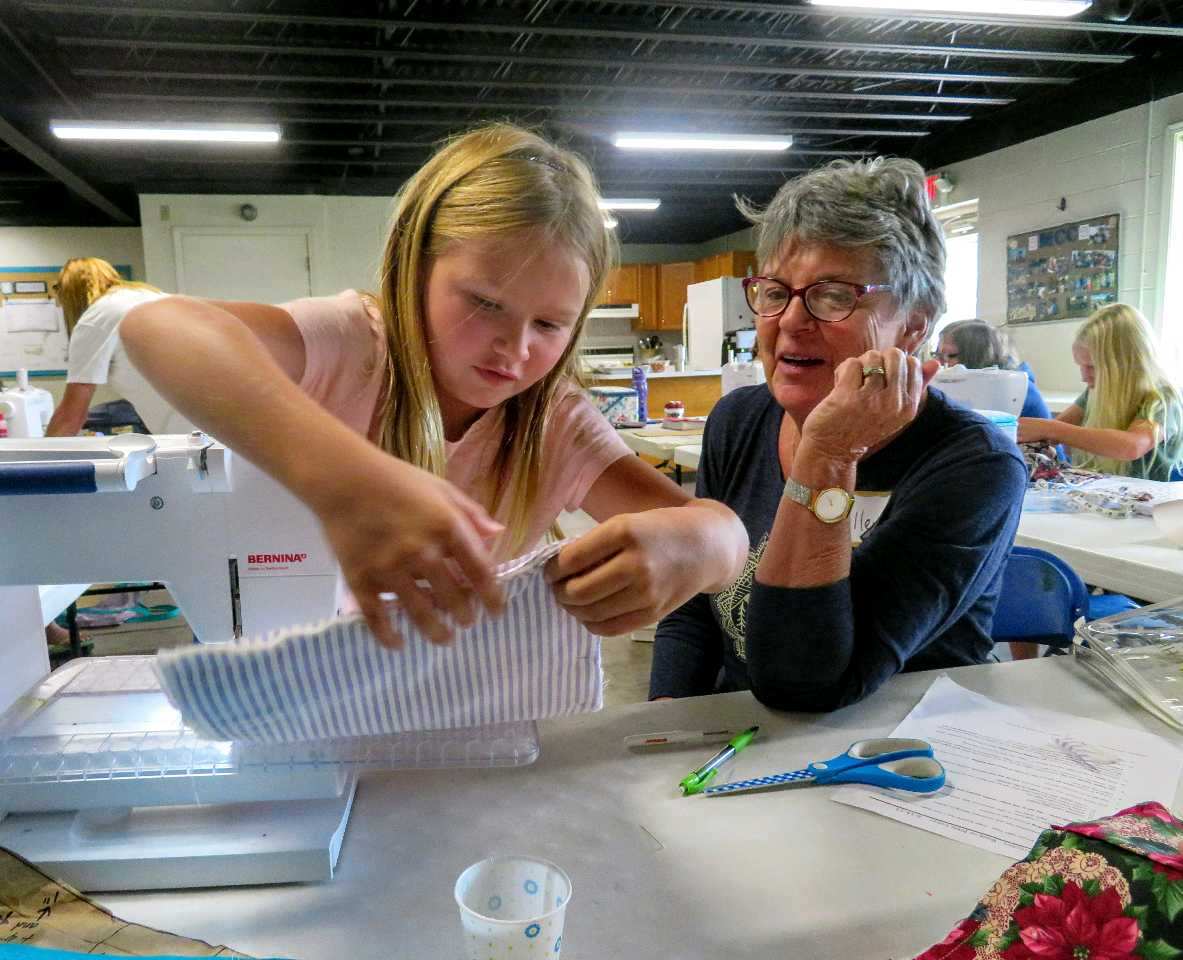 Another goal of SIS to make prayer quilts. The idea behind these quilts is simple, yet powerful. As we stitch these quilts, we pray for the recipient and encourage the kids to do the same. If we don't know who the quilt is going to, we still pray, trusting God already knows. At our next workshop in October, each KIS will make a nine-patch quilt block and then we will sew all the blocks from each KIS together to make a prayer quilt.
As we continue to turn the direction of this ministry over to the Lord, we praise him for bringing our prayers to fruition. If you have interest in SIS or KIS please contact Davra Clayton.
0 comments
Announcements:
MCC Elders and Connectors are hosting a Starting Point Lunch this Sunday, January 12 after second service in the Fellowship Hall. The luncheon is a great way to learn more about MCC, ask questions and meet new people! No RSVP needed. Contact Sarah with questions.
It's time for The CareNet Baby Bottle drive! Please take a bottle off the table in the foyer, fill it with your spare change or cash, and return it to the table by January 19! Contact Joann Tallant with any questions.
The MCC Missions Team is hosting "Missions in Focus" Tuesday, January 21 and Wednesday, January 22 at MCC! It is a family-friendly, interactive event celebrating what God is doing locally and internationally! Enjoy a cultural meal, hear speakers active in local and foreign missions, and participate in activities for a chance to win prizes. Each night will be unique, educational and fun! Contact Emily Gray to RSVP or get involved!
The Women's Community Bible Study resumes Tuesday, January 14 at 6:30pm AND Wednesday, January 15 at 9:15am with Max Lucado's "Unshakable Hope" study. Childcare is available for the Wednesday morning study only. Contact Pam Cravens for Wednesday mornings or Sharon Albonico for Tuesday evenings.
Praying with others in community is rich! Join us any weekday morning for prayer at 6:00am in the Fellowship Hall. Contact Scott Walker for more info.
We are updating the church directory and will be taking new directory photos January 19 and 26 in the Fellowship Hall! Please make sure to update your contact information and your photo if A) we don't have it in the current directory or B) you look different than you did 3 years ago! Either way, we'd like a new photo and updated contact for you so please stop by and update your info!
Looking for some Biblical financial tools for 2020? Come join us for the Living Debt Free Workshop on February 1 from 9:00am – 3:00pm in the Fellowship Hall! Practical topics including what the Bible says about money, how to set up a spending plan, saving, debt payoff, and more! Lunch and child care provided! Sign up in the foyer or call Elisa Trullinger.