Bound to Our Past or Thriving in Christ?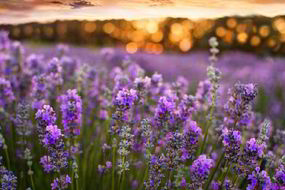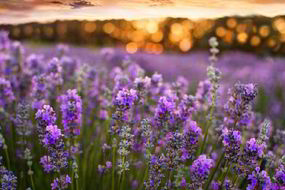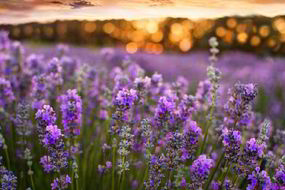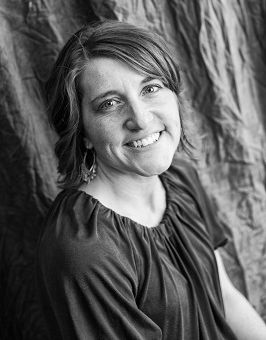 Last Saturday, I was repotting several plants. I found that, though they looked to be flourishing and beautiful above ground, beneath the surface, the plants were completely root-bound. The roots wound around and through one another making balls so tight they were choking and strangling themselves while rotted and decaying roots threatened the health of the plant.
Simply transplanting to a larger pot would not solve the problem. I knew I would have to unbind and free the roots for the plant to survive, much less to thrive. Sometimes we have to be drastic. Sometimes we have to cut away the old so that something new can grow.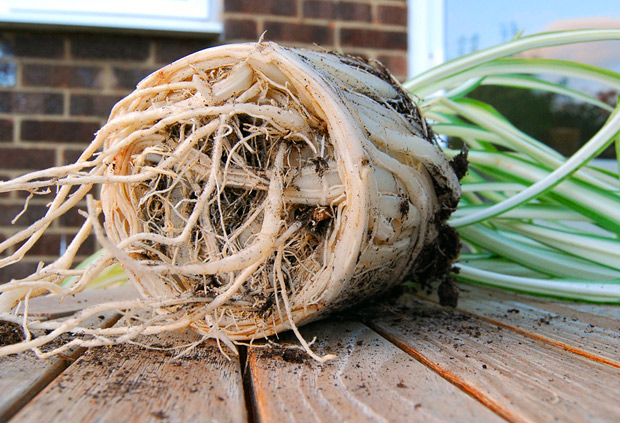 This root work can be tedious and painful, depending on how root-bound the plant is. When my Nana transplants flowers she uses an old kitchen knife to separate the roots. Like I said, it can be a painful process!
But the simple truth is that no root-bound plant can thrive, just as no person stuck in their past can move forward in their walk with Christ.
As a plant is stuck growing in the same circular pattern, bound by the confines of its pot, we are often stuck in the same negative patterns we have so long lived by.
The sins and decisions we've made in the past may not be visible to anyone but ourselves and Christ, but they can continue to grow unseen until we choke the life and the light from ourselves.
But there is a way to thrive. To free the hidden secrets that bind us inside our potted lives. Like Nana does, we can sever the unhealthy parts and lay them at Christ's beautiful feet to make way for new and healthy growth.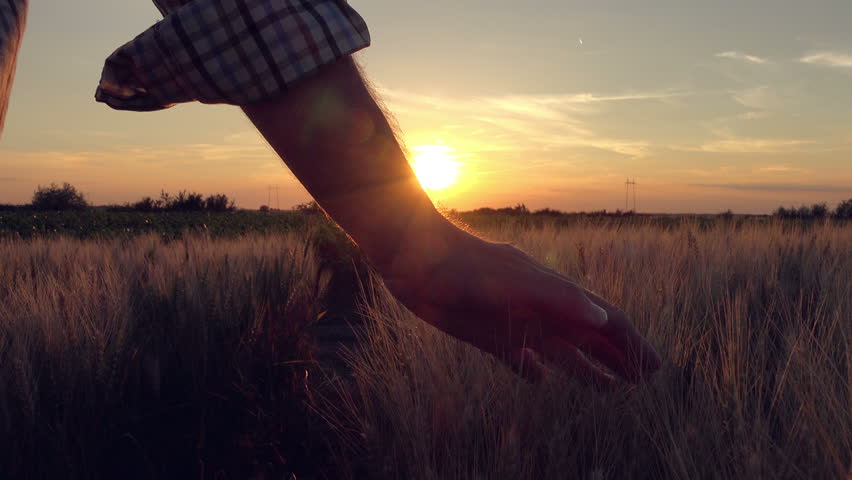 We can let our roots run deep by trusting that He has already taken the weight, the shame and the burden of that sin for us.
Colossians 2:13 says, "When you were dead in your sins and in the uncircumcision of your flesh, God made you alive with Christ. He forgave us all our sins, having canceled the charge of our legal indebtedness, which stood against us and condemned us; he has taken it away, nailing it to the cross."
What will it take for you and me to thrive? What has to be cut away and laid before Jesus? Our past can be an offering laid before Him, knowing that we trust Him enough to carry the sin, the shame and the burden we have carried for so long.
By trusting in Him, we can choose instead to carry our cross and to leave our sin behind, paid in full. In Luke 9:23 we are reminded, by Jesus, that
"Whoever wants to be my disciple must deny themselves and take up their cross daily and follow me."
Jesus calls us, daily, to leave our past behind and to embrace a faith-driven, Jesus-filled life.
I want to thrive in Christ. And while I hope it won't be a painful process, I recognize that there are still things that need to be cut away. Those parts of my past that are preventing my continued spiritual growth.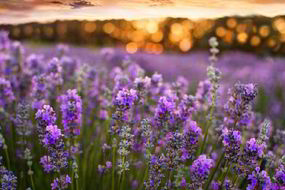 There is a clear process of renewal that involves pruning the old and decayed so that something new and beautiful can flourish.
I will tackle this; strong in the knowledge that what God has planned for me is good and that He will use the entire process for His glory. Then someday, I can enter His beautiful garden healthy and strong in His image.
0 comments
Announcements:
The Women's Serving Team is hosting a Mugs & Muffins event August 10th from 9:00 – 11:00am in the Fellowship Hall. Christine Leggett will be leading us in a discussion about the spiritual battle we each have with the desires of our heart. It will be a morning of fellowship, rich discussion and encouragement as we come together to study God's Word. Praying you can join us. Don't forget your favorite coffee mug! Please RSVP to Christine if you need childcare.
You can go on a mission trip and never leave Albuquerque. International Students Incorporated (ISI) helps international students when they arrive in the U.S. ISI has a chapter at UNM helping pick up students as they arrive at the airport, providing temporary home stays, helping find housing, English as a second language training and friendship partners. A new school year is getting started with hundreds of international students arriving at UNM. Please consider helping in one of the ways noted above. Alternatively, we will be providing lunch for students and volunteers on Wednesday, August 7 (signup sheets will be in the foyer). If you are interested in helping or just want more information please contact Vince Tidwell.
MCC's Shine Partnership is hosting a dessert night Wednesday, August 14 at 7:00pm at Ashley Procter's house! Current Shine volunteers, anyone curious about what Shine is, or those interested in becoming a Shine volunteer are invited! Contact Ashley if you have questions or need directions.
Save the Date: MCC Elders are hosting a 4-week Foundations Class starting September 15 and running through the first week in October. This class is designed to better help you get to know MCC - who we are, what we believe and why, and how to get connected. Please sign up with Sarah.