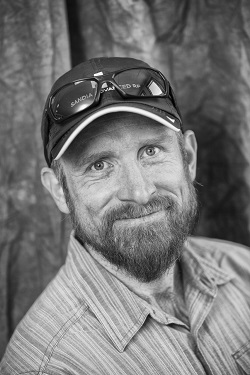 Luke and Melissa Feldner have been attending MCC for 16 years and have two beautiful children; Zoe and Josiah who are 4 years old and 5 months old. Zoe was adopted in 2013 and Josiah just 5 months ago. Both children were adopted by the Feldner's at birth. The Feldner's have a heart for adoption and seeking and sharing God's Word. Adoption is beautiful, life-changing, and filled with a roller-coaster of joyous emotions and challenges. It also plays an integral part in God's plan for our salvation, and has a solid foundation in Scripture. Here, Luke Feldner tells us a little more about that foundation.
God created literally everything and everyone, but He doesn't call us His children by virtue of Him being our Creator alone. He gives those who receive Christ – who believe in His name – the right to be called God's children (Jn 1:12). Before the foundation of the world He predestined some to be adopted as His children, and therefore become heirs of His kingdom (Eph 1:4,5, Gal 4:5-7).
So, if we are in Christ we are already children of the eternal God (Rm 8:16). Yet scripture says we also wait eagerly for the finalization of our adoption as his children (Rm 8:23). Being adopted into God's "forever family" is both our present reality and our future hope!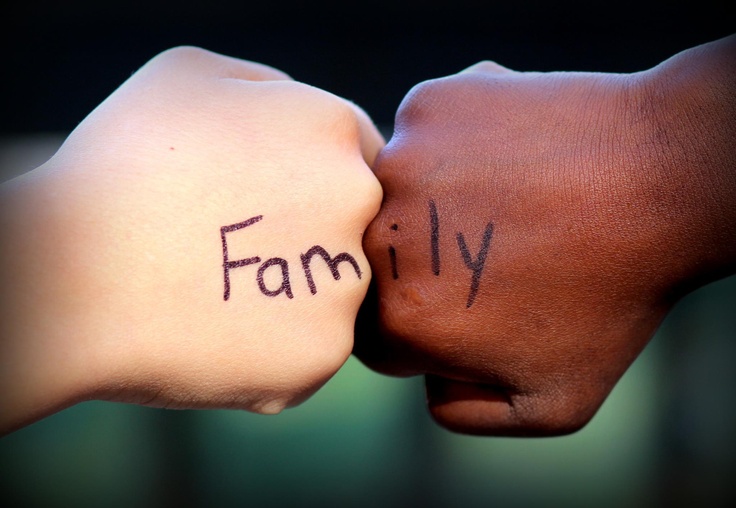 When God brings earthly families together through adoption, it is a small picture both of what God has done and is doing for those of us that believe in His Son.
It is a reminder of how abundantly gracious He is, and that His provision and promises are our only hope. It can also be a reminder that many things of eternal value come at a very tangible cost. Our salvation cost God something, and when we pursue things of eternal value it can cost us in many ways – but it is always worth it!
For this and many other reasons, we should support, encourage, and come along side those families God is building through adoption – especially those families that are part of our own body at MCC. The Grays (Jake, Emily, Verity, Hana, and Killian) are currently blessed with the opportunity to adopt another child – a 7 month old boy from India. Please join us in supporting and praying for them during this journey. If you are interested and able to offer financial support, click here to do so.
Announcements:
The Military Bible Stick is designed specifically to bring God's Word to men and women deployed in the U.S. Military. It's a small digital player pre-loaded with the New Testament and Psalms specifically selected for our troops. If you would like to support this opportunity beyond your regular giving, make a separate check to MCC, with "Military Bible Stick" in the memo. Contact Chris Willadsen for more information.
We have a terrific opportunity to spread God's love and his Word to the international students attending UNM. MCC has been working with ISI for many years helping international students as they arrive in town for the new academic year.
Volunteers are needed in several capacities:
Picking students up at airport, temporary homestays, or helping with apartment hunting
Help at welcome center
Furniture movers, pickup and distribution
Prepare dish for volunteer/student lunches (sign-up sheets will be in the foyer)
These activities will run July 31-August 17, pick the times that work best for you. There are also opportunities that span the entire school year as well:
Assist with English program
Student friendship partners (meet monthly with student)
Please contact Vince Tidwell or Stan Schug for
more information or to get involved.
The door is open to share the Gospel in our public schools! Come and be a part of Bible Club! The trainings are from 9:00 a.m. - 3:00 p.m. either
August 4th at Mountain Valley Church
in Edgewood
or
August 11th at Monterey Baptist in Albuquerque.
Contact Gail Salazar at 980-6890 or email at
sonfollower@reagan.com to RSVP.
Luke Feldner and Vince Tidwell are introducing an adult fellowship group focused on studying and discussing Systematic Theology. The planned curriculum includes ten introductory lessons on defining and categorizing theology, Christian epistemology, defining "essentials" vs "non-essentials", and the historical sources and norms of Christian belief. The goal of this new small group will be to hold each other accountable for obeying Christ's command to love the Lord with all of our heart, soul, mind, and strength. Contact the office at mccn14@gmail.com if you are interested.