A Willing Servant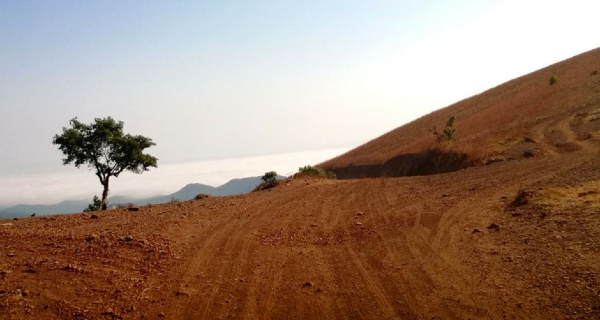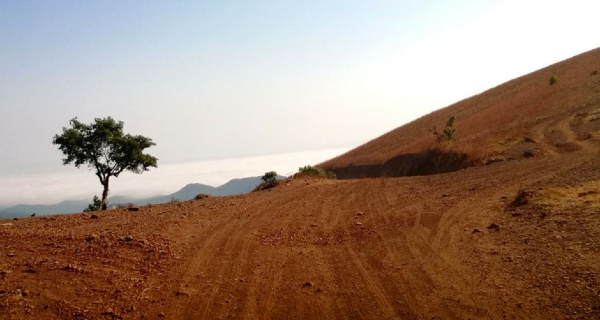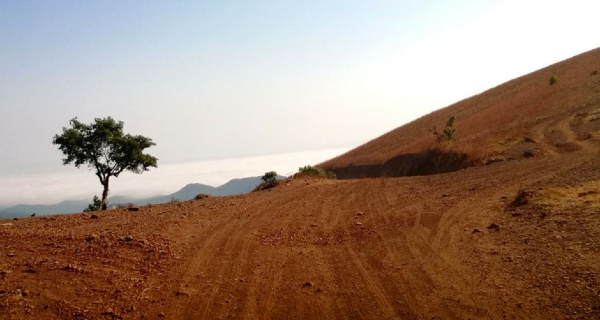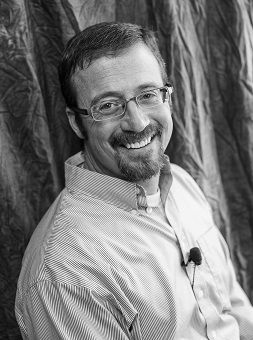 The first time I saw him, I was drawn to him.
Though I had only been in this country for a few hours, and had no experience with its customs, even I could readily see his Spirit-borne purpose. His demeanor was easy and joyful. He was earnest and peaceful at worship, and even more so with everyone that he met.
From the first time that I saw him, I can honestly say that I thanked the Lord for him.
That was two years ago.
Since then, Orano has been in all three of the groups that I have taught. He has served me as an interpreter in many of those class days.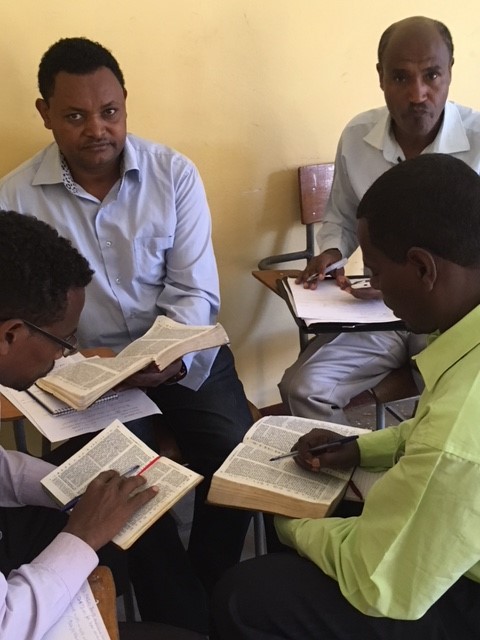 And I am grateful, in God's providence, that a friendship has grown between us.
I spoke with him for a while before class this morning. Rather casually, I asked him how his evening was, and what he had done last night.
"Well, I went to teach the Kingdom curriculum with a family here in Awassa last night, and then I went to preach in a church."
I was stunned.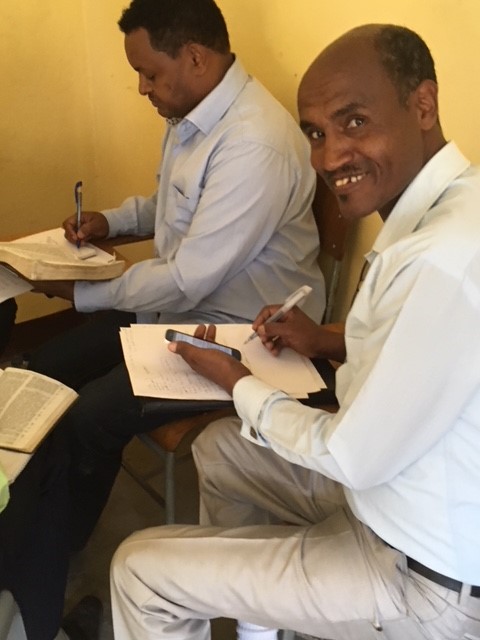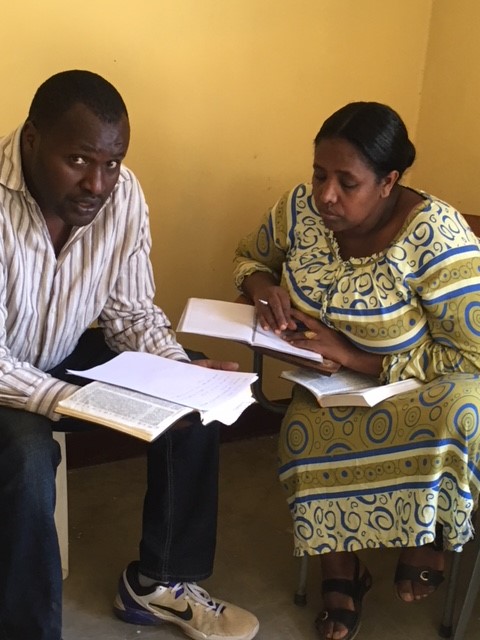 You see, we are in class from 9 to 5 each day this week. This is a significant commitment for the students, especially since they had homework Monday night - to create an outline of the entire book of Galatians for Tuesday morning; and then they had a 10-minute presentation of an assigned passage due today (Thursday).
But in addition to these things, Orano is spending each night this week, 6:30 to 8:00 p.m., teaching the curriculum that he helped to write, to a pastor and his family of six.
Then, last night, he also went to a church here in town, from 8:30 to 9:30 p.m., where he had been invited to come and share a message.
Most of us go home at the end of the day pretty tired, having spent the day studying and wrestling together.
He leaves from our teaching site - where he's usually also been translating back-and-forth all day - and his ministry day is really just getting going.
The best part of it all? He was joyful again this morning, and had I not specifically asked, I would not have known anything of these labors.
In the end, I was humbled to think of the way that many of these students are willingly making sacrifices, just like Orano. And I'm supremely grateful for the daily and weekly sacrifices that are made by many of you; to tirelessly serve your families, to serve the Lord at work, and to seek the Lord in your daily lives.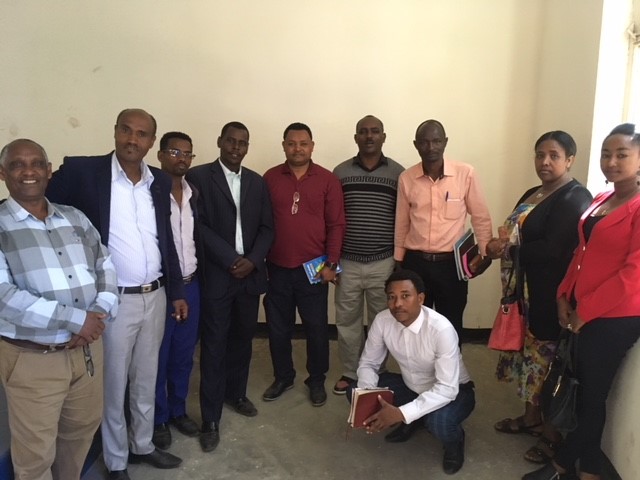 The grace of God does not simply make us driven, bitter-hard workers. The grace of God changes our soul, so that our work becomes a source and a chance for our joy.
Oh yeah. And did I mention that he did a really nice job on his presentation this morning?
In the comment section tell us which relationships you are grateful for, that the Lord has provided in His providence!
Announcements: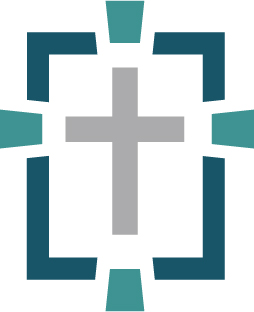 MCC Elders and Connectors are hosting a Starting Point Lunch on January 13th after 2nd service. The luncheon is a great way to learn more about MCC, ask questions and meet new people! We encourage anyone who is considering making MCC their church home to attend and get connected! Contact Elizabeth to RSVP today.
---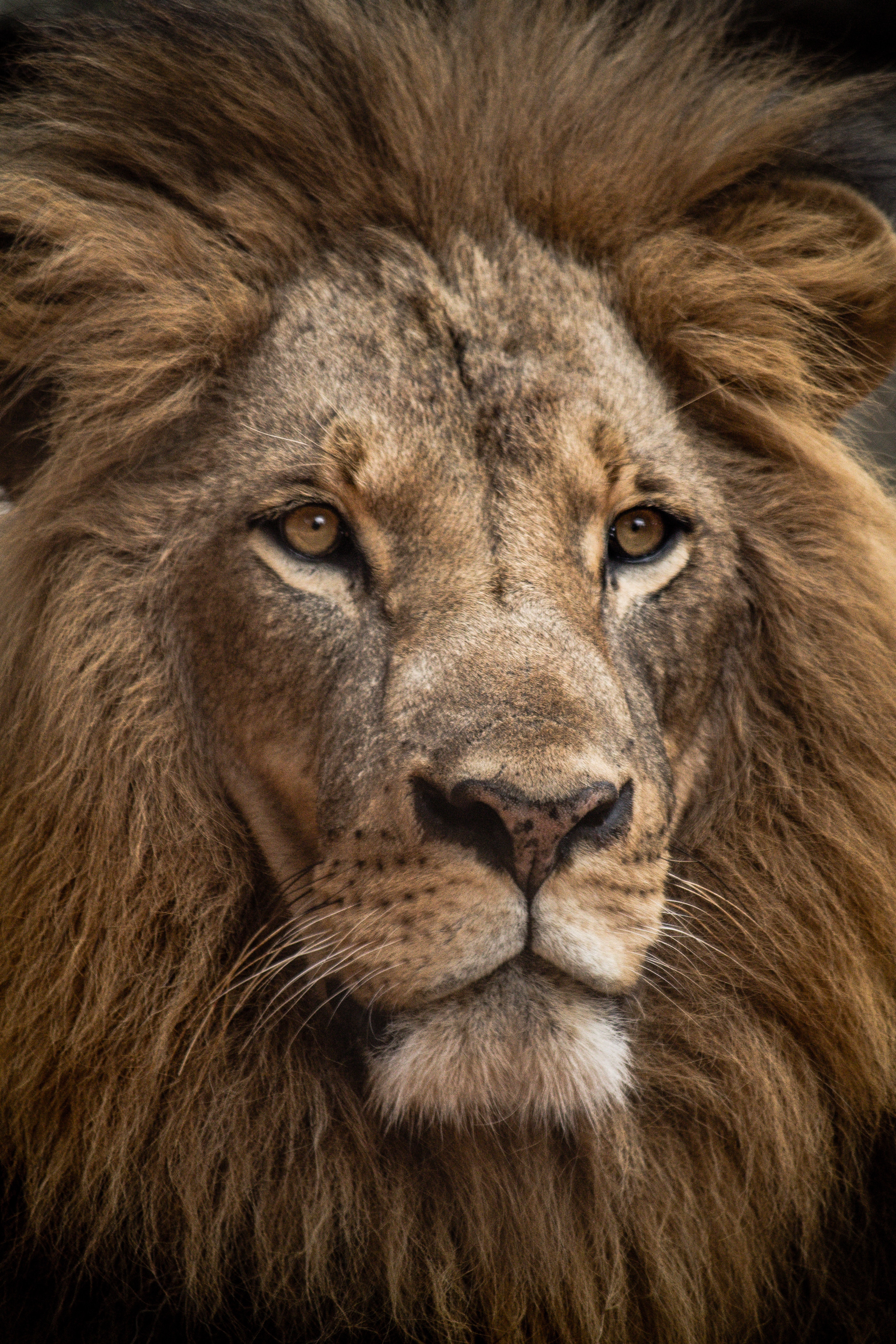 For any ladies interested in prophetic literature or wanting to begin a Bible Study in the New Year, MCC is starting a new Bible Study in January! What is the heart behind the roar of the Lion from Zion? In this 16-week study through the book of Amos, beginning January 7th and meeting Monday mornings at 10 a.m., you will learn about a loving God who prepares His people to live forever. We hope you will consider joining us for this fantastic study! Child care is provided. Please contact Elizabeth Allan to learn more.
---
If you have ever felt like you don't fit in, that you aren't good enough, that everyone else has it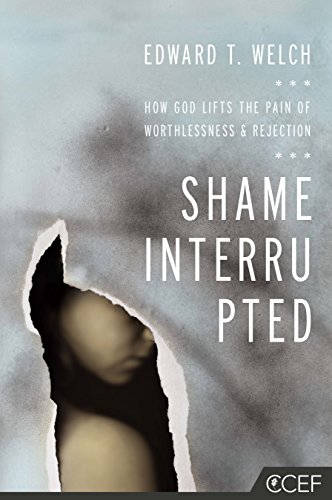 together while you struggle to even show up, then we invite you to join us. We want you to learn that we have a God who lifts the pain of worthlessness and rejection! Starting Thursday, January 17th, Sara Ghormley and Elizabeth Allan will lead discussions as we prayerfully work through Ed Welch's book, "Shame Interrupted". We begin at 6:30 and end at 8, and will meet for 16 weeks. Cost is $16 per person, but scholarships are available. Please contact Elizabeth and let her know so she can order a book for you.
---
Would you like to learn how to respond to conflict Biblically? Pastor Frank Malizzo, Elizabeth Allan and Spencer Brown are hosting a Peacemaking as Evangelism Workshop at MCC on January 25th-26th. The class will highlight Biblical tools that can be used for work, in the community, in the home and as a tool for evangelism. "Conflict presents unique opportunities to serve other people, we can demonstrate the love of Christ and give witness to the gospel even to people who are attacking us." Ken Sande. Contact Elizabeth to learn more.

---