A Letter Makes a Difference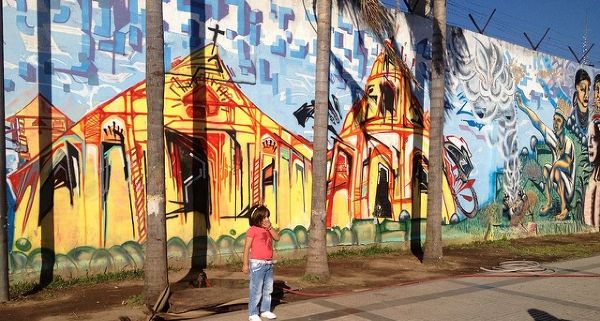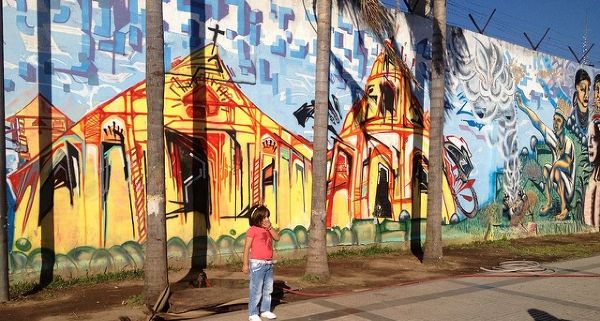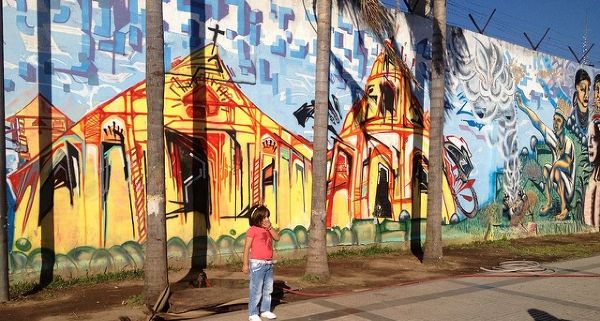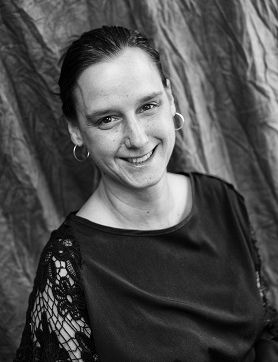 I opened the mail, sifting through the regular bills, the advertisements and sighing about the mundane of life when I came across my very first sponsor child's welcome packet. I held it in my hands as I read about my child. I thought to myself, will my letters make a difference? Was it really going to be relational? I've never written a letter to someone on a regular basis. How could I possibly make a difference?

Years have gone by and I have had the opportunity to meet my sponsored children while traveling with a team to Bolivia. I have prayed with them, played with them and talked face to face with them. My sponsor children are still pretty young and though the relationship I have built with them is amazing, I kept asking myself, will they really find success out of poverty? With God and the FH sponsor child program really make success stories? Then I met Mayrita Barrios.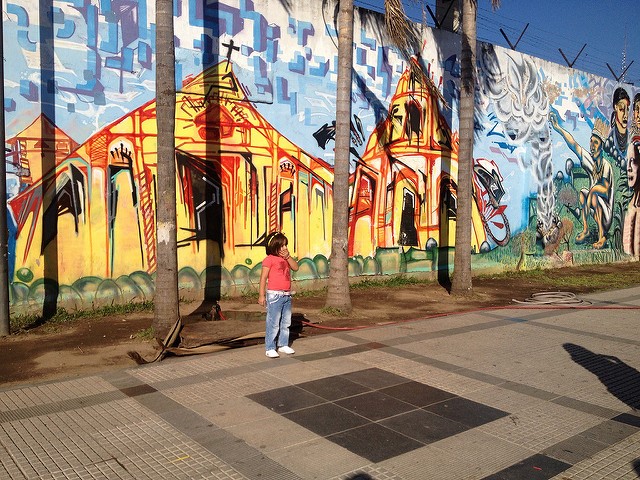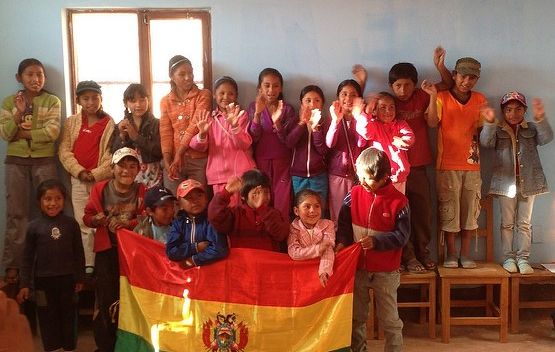 Mayrita was a young child living in the Village of Horno Casa B when Mountain Christian church first partnered with Food for the Hungry in 2009. She was a sponsored child and was working in a bakery with her family. When Food for the Hungry was first introduced to Mountain Christian, Mayrita was the little girl in the video. Quoting Marvin Procter, "She is the reason we are in Bolivia"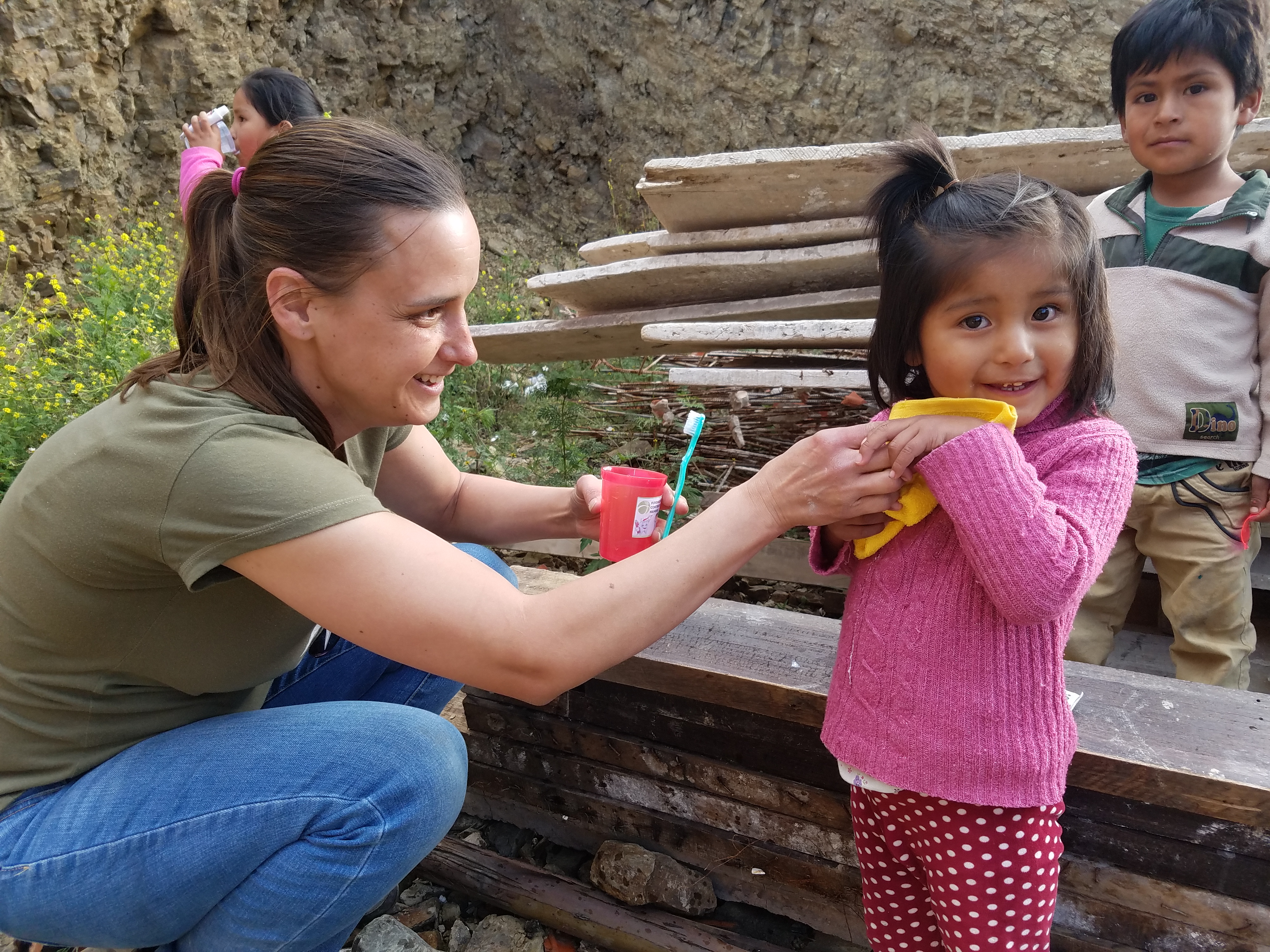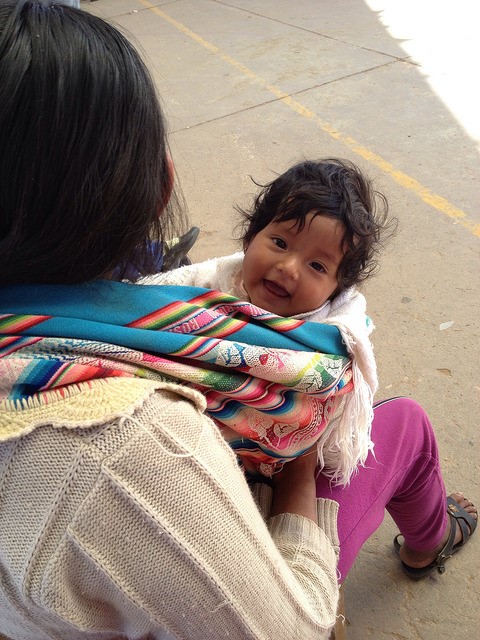 I met Mayrita this past April. I learned that one of her favorite childhood memories was receiving letters from her sponsors. She told me of stories of looking forward to reading her letters and participating in the Food for the Hungry program and how that program made such a huge impact in her life. With God's grace and mercy, and the help of her sponsors and FH, she came to know Christ. In Mayrita's words, "With the arrival of FH, they guided me to the decision to follow Christ." When she graduated the program, she took a job as a FH facilitator so she can help other children and their families. She continued to keep in contact with her sponsors and the countless teams that came to visit Sucre, Bolivia.
---
"With God's grace and mercy,
and the help of her sponsors and FH,
she came to know Christ."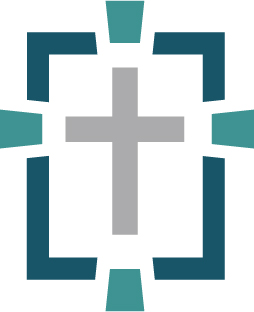 ---
Through her time in Food for the Hungry, she made special connections with the people from MCC. God has graced us with a transformational relationship with Mayrita. So much, that she is coming to visit the United States to speak with and develop more relationships while telling her story at Mountain Christian Church. Mayrita will be coming to our church next month and will be speaking to the congregation and sharing her testimony on September 22nd!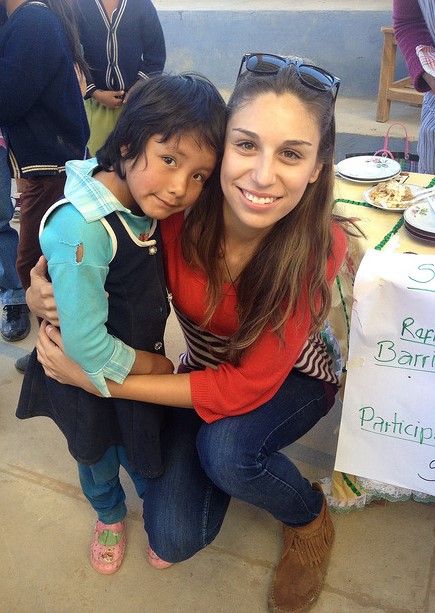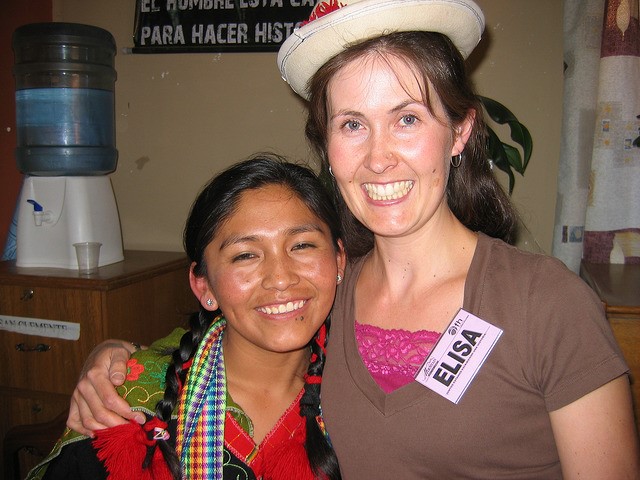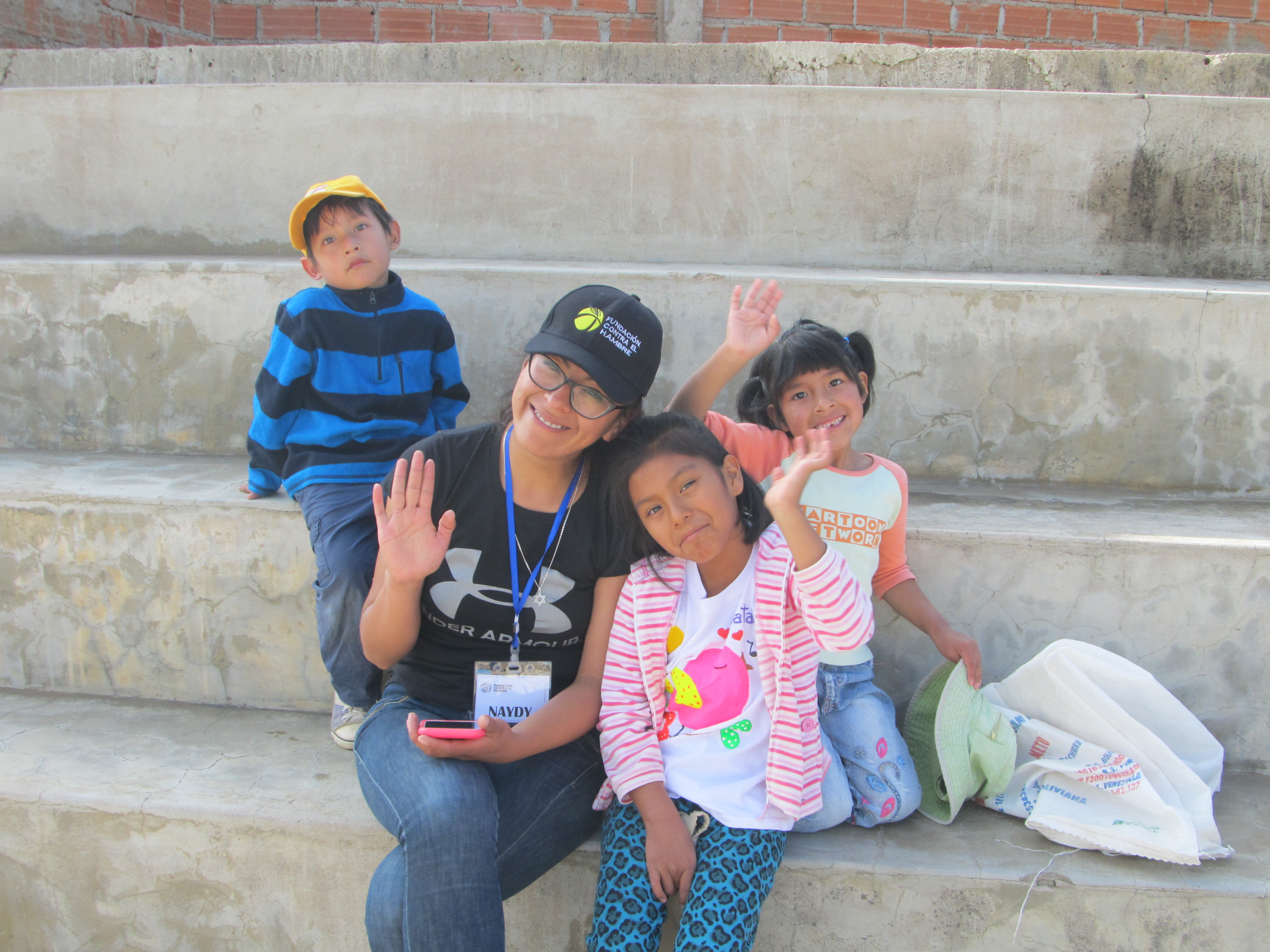 Meeting Mayrita and listening to her story has brought me a new level of transformation with regards to Missions. God uses so many people that we meet to bring us closer in unity and in fellowship. Mountain Christian Church has grown with our community to community partnership not only to share the gospel, end malnutrition and poverty, and bring enriching and transformational relationships. Personally, through these relationships, I have grown closer to God and strengthened my faith. Mayrita's visit will be the 3rd of hopefully many more Bolivians to visit our church to share their stories and speak of the great positive impact our little mountain church has in Bolivia and Food for the Hungry.
Every year we send a team to go on a short term mission trip. If you are interested in going, I urge you to go. There will be an informational meeting for our upcoming trip on Sunday, September 8th after 2nd service. If you have any questions or would like to know more about this trip, feel free to contact Jennifer Ward.
0 comments
Announcements:
MCC Elders and Connectors are hosting a Starting Point Lunch this Sunday, January 12 after second service in the Fellowship Hall. The luncheon is a great way to learn more about MCC, ask questions and meet new people! No RSVP needed. Contact Sarah with questions.
It's time for The CareNet Baby Bottle drive! Please take a bottle off the table in the foyer, fill it with your spare change or cash, and return it to the table by January 19! Contact Joann Tallant with any questions.
The MCC Missions Team is hosting "Missions in Focus" Tuesday, January 21 and Wednesday, January 22 at MCC! It is a family-friendly, interactive event celebrating what God is doing locally and internationally! Enjoy a cultural meal, hear speakers active in local and foreign missions, and participate in activities for a chance to win prizes. Each night will be unique, educational and fun! Contact Emily Gray to RSVP or get involved!
The Women's Community Bible Study resumes Tuesday, January 14 at 6:30pm AND Wednesday, January 15 at 9:15am with Max Lucado's "Unshakable Hope" study. Childcare is available for the Wednesday morning study only. Contact Pam Cravens for Wednesday mornings or Sharon Albonico for Tuesday evenings.
Praying with others in community is rich! Join us any weekday morning for prayer at 6:00am in the Fellowship Hall. Contact Scott Walker for more info.
We are updating the church directory and will be taking new directory photos January 19 and 26 in the Fellowship Hall! Please make sure to update your contact information and your photo if A) we don't have it in the current directory or B) you look different than you did 3 years ago! Either way, we'd like a new photo and updated contact for you so please stop by and update your info!
Looking for some Biblical financial tools for 2020? Come join us for the Living Debt Free Workshop on February 1 from 9:00am – 3:00pm in the Fellowship Hall! Practical topics including what the Bible says about money, how to set up a spending plan, saving, debt payoff, and more! Lunch and child care provided! Sign up in the foyer or call Elisa Trullinger.