Operation Christmas Child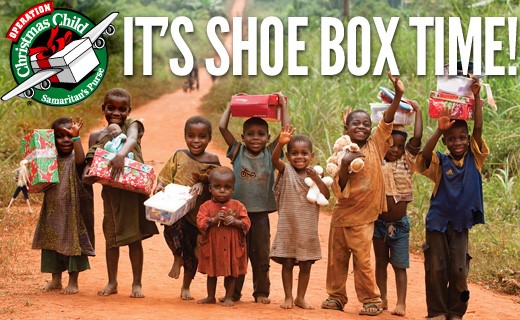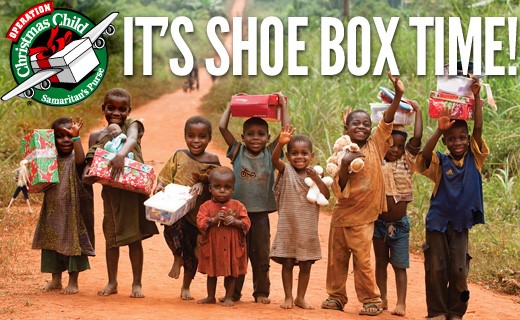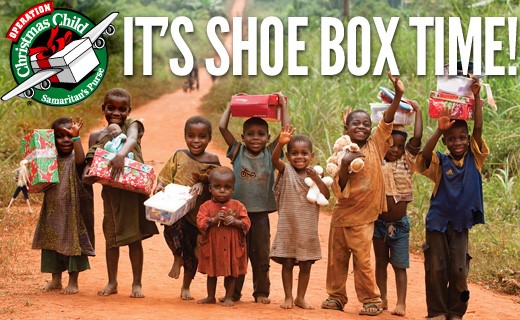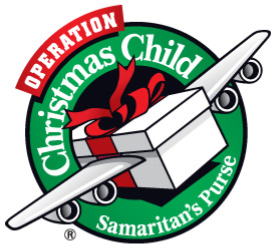 In the summer of 1993, Samaritan's Purse President Franklin Graham received a call from a man in England asking if he'd be willing to fill shoeboxes with gifts for children in war-torn Bosnia. Franklin agreed, figuring Christmas was months away. He forgot about his promise until he received a call close to Thanksgiving asking about the gifts. With help from others, 28,000 shoebox gifts made their way to the Balkans that Christmas. Through these gifts it was communicated to children and their families, for the first time for most, what the angel said to the shepherds about Jesus' birth: "I bring you good news of great joy that will be for all the people" - Luke 2:10.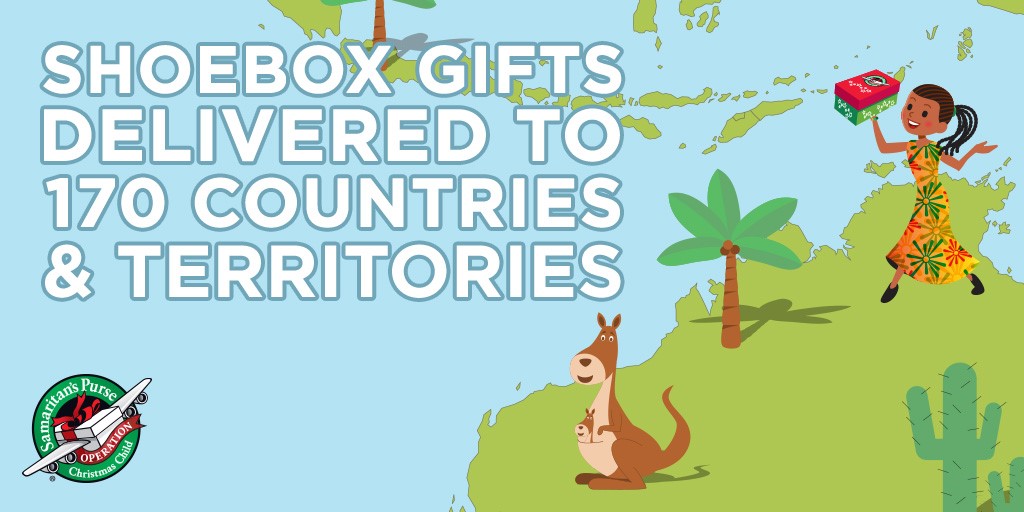 Every year since, Samaritan's Purse has collected shoebox gifts filled with toys, school supplies, and hygiene items for children around the world. The boxes serve as a tangible expression of God's love, sharing the Good News of Jesus Christ, God's Greatest Gift. Since 1993, more than 198 million children in more than 170 countries and territories have received an Operation Christmas Child shoebox.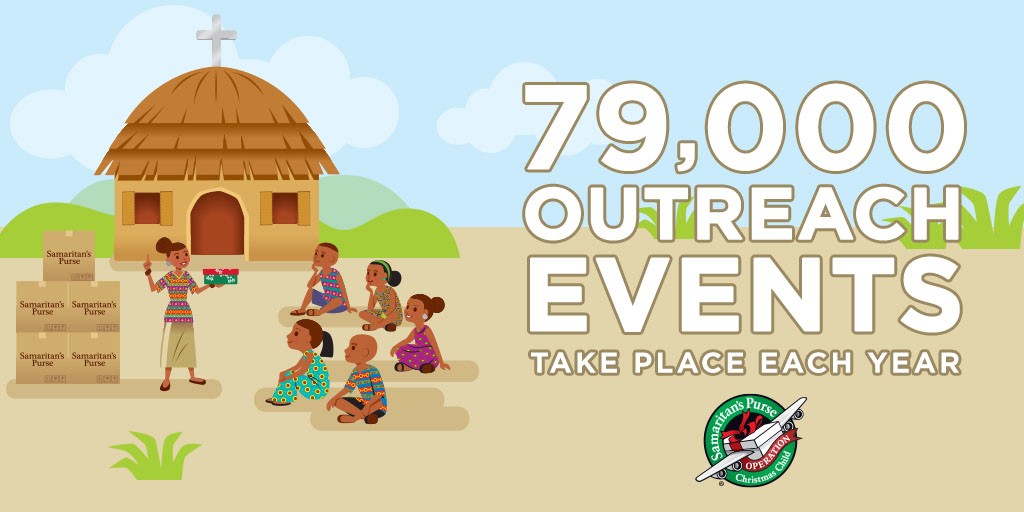 Operation Christmas Child hopes to collect enough shoebox gifts to reach 11 million children in 2022. And, this year the project will collect its 200-millionth shoebox!
Mountain Christian Church has supported the mission of Operation Christmas Child for many years. We support the mission in a few ways. First, we pack and donate boxes as a congregation. In 2021 we collected 137 boxes. Our 2022 goal is to collect 150 boxes. We are well on our way to this goal! Another way we support the mission is to serve as the East Mountain drop-off location. When an individual or church goes online to find the nearest drop-off location, MCC is listed as the site for all those in the East Mountain. This is a great opportunity for fellowship and to witness to our community. New this year, during Sunday School we had our grade school children write personal letters to the recipient children. These letters will be distributed in boxes collected by our congregation, letting the children know that they are loved by others and are being prayed for.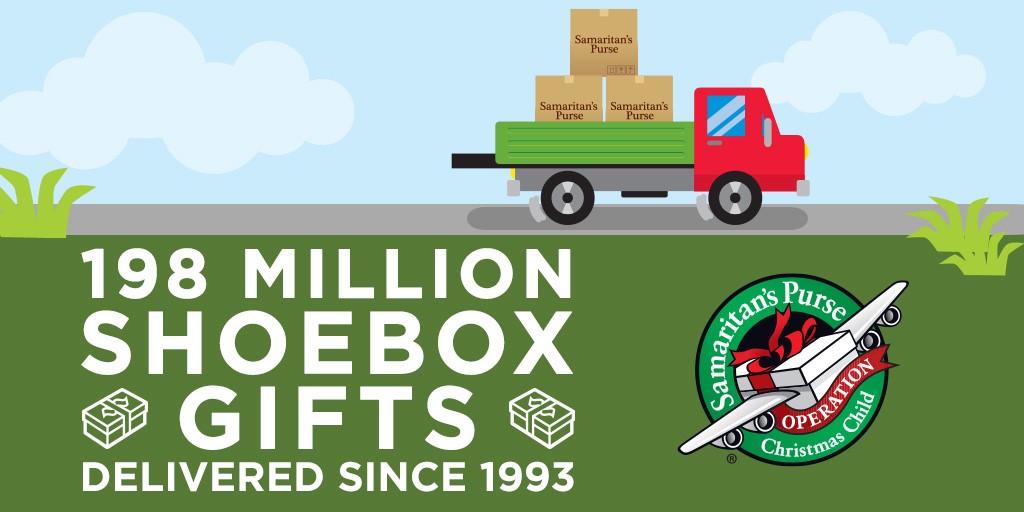 If you haven't yet packed your shoe box gift(s), do so today! MCC is collecting boxes through Monday, November 21st.
"Let the children come to Me; do not hinder them, for to such belongs the kingdom of God." - Mark 10:14
0 comments