With both Ears



This thing happens to me sometimes where I wake up deaf in my right ear.
It's annoying.
It's a strange occurrence where, though I use those freaky earwax candles that you light on fire to keep excess wax at bay, I end up with tiny amounts of wax stuck right to my eardrum. I can't hear ANYTHING out of that ear until I go see the doc and get it removed.
It happened to me just a couple days ago, and it was a bit embarrassing. I couldn't hear most of what my family said to me all morning, even though my left ear was totally clear. I went to the Minute Clinic at a local CVS. When I walked in, an employee greeted me, but....
0 comments
Announcements:
We are excited to announce that we will have an in-person worship service outside at 8:30am in the MCC parking lot! We can't wait to see you! In addition, our Sunday live-stream (on Facebook and Instagram) will move to 10:00am for the foreseeable future for those who are not be able to join us.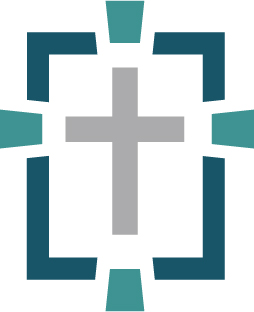 We've chosen for our service to happen outdoors as there are still a number of requirements and protocol for indoor gatherings. So, we are not inviting you to join us indoors at this time. Instead, come for our outdoor gathering, or continue to join us online later from home.
Please read the Guidelines for Gathering to Worship Together at MCC in its entirety so that you know what to expect when you come to our outdoor service. This will help you and those around you navigate a very new situation, hopefully in a way that is as seamless as possible. We believe that our unity will be expressed and strengthened as we serve one another in Christ this week so join us in extending grace to each other, amid our differing perspectives, and different views about how to live in this time.
"... submit to one another out of reverence for Christ."
Eph. 5:21
"Outdo one another in showing honor."
Rom. 12:10
"By this all men will know that you are My disciples,
if you have love for one another."
Jn. 13:35
Please know that we are making every effort for this gathering to be in full compliance with the protocols given by authorities. No single plan for our meeting will ever be the perfect solution in any one person's eyes. We will all be making compromises. But as we defer to these guidelines set up by our elders and leadership, we will be serving our fellow believers, honoring Christ as best we can, and providing for a beautiful expression of worship to happen together.
Please stay home if any of the following apply to you:
You are immunocompromised.

You are feeling ill (running a fever, coughing, or showing other signs of sickness)
Please don't put yourself or others at risk. Thank you for staying home and staying safe, because we love you!
---
As a reminder, MCC Elders and Leaders will be sharing an MCC Morning Devotions every Tuesday, Thursday and Saturday mornings at 9:00am on Facebook. We look forward to your feedback, ideas, and thoughts on these morning devotions!
---
Ministry Updates
All MCC Ministry in person meetings are suspended at this time BUT many ministries are reaching out through phone calls, emails and digital platforms such as Skype, Zoom, and Googlemeetings. Contact your ministry leader to see if this is an option for you!