When the Served becomes the Servant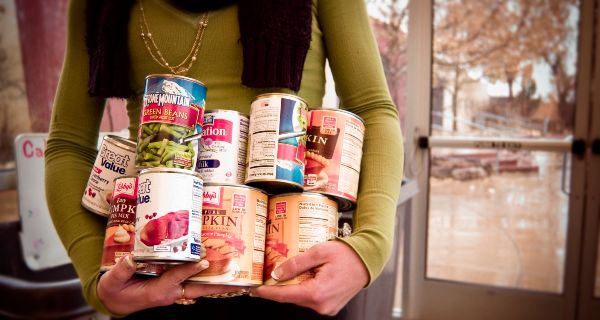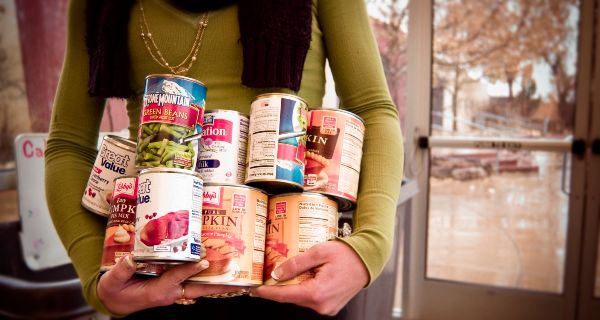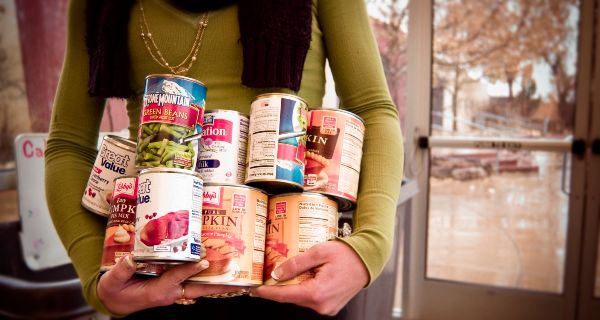 I know our Lord knows, I know He is at work, and I have watched Him work in electrifying ways. But sadly, at times, I forget. Yet, He is so good to remind me again and again. Have you been there too?
As I see our Food Pantry ministry ebb and flow I try to remember when it flourished and how the Lord used this ministry to serve one woman in two distinct roles. I will call her Jance.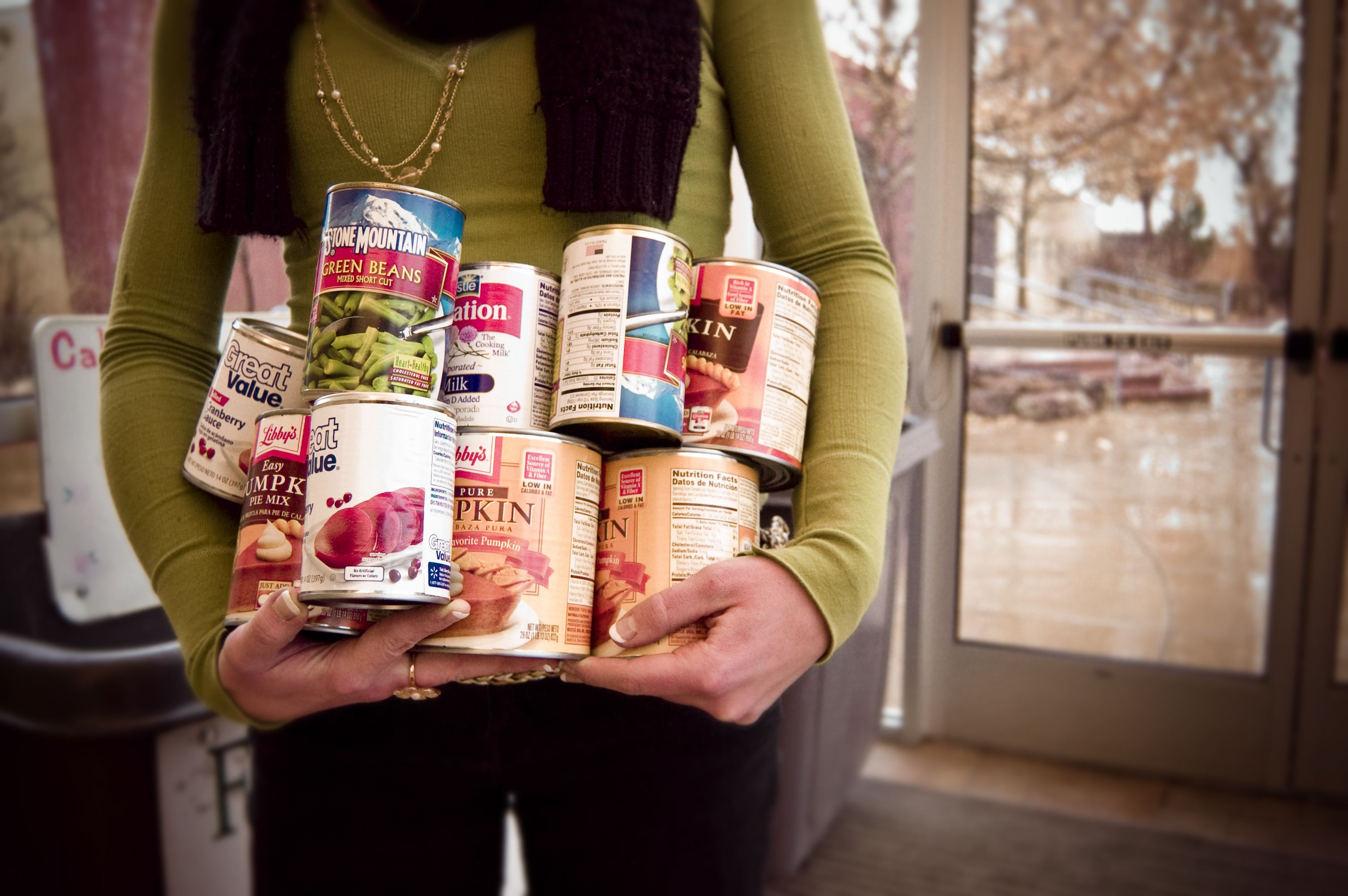 Jance had been blessed by the Food Pantry for years; she would come and I would take her downstairs and load her up with groceries. Sometimes she was jolly, sometimes cantankerous. But early one summer day she showed up and said she wanted to manage it. She knew that it needed some oversight and I was grateful.
The transition from partaker to dispenser was touching; she patiently sat through training, absorbing every word. Her pen ran out of ink as she took notes, she prayed, and asked really good questions.
The next week, she showed up at my desk and announced "I am going to be here on Tuesdays and Thursdays from 1 – 4. That's when the Food Pantry will be open. I need copies of the intake forms, and I am going to make some calls. Does the phone downstairs work?"
I was stunned. "Yes, the phone works. But it's pretty hit and miss when people come for food," I warned, "I would hate for you to sit there."
"Don't worry, I have been praying. I know the Lord will send me people. Now, I need to make some calls. Is it open?" I nodded and handed her the forms and a clip board. She cadged a few cookies and skipped off.
I prayed too. It was rare to get more than one family a month for the Food Pantry. But I forgot that we have a Lord that hears and desires to have His children serve.
At the end of the first day, Jance returned my clip board and handed me two neatly filled intake forms. "I had the best time! This one was a couple on bikes that are heading to Canada. We had to pick kind of carefully. The other one was a single mother. I really like doing this! I like to hear their stories. I get to tell them about Jesus."
I was stunned; two random families in one day? Wow! And she had seized the opportunity for the gospel too!
Jance blossomed that summer. She made connections with farmers for fresh vegetables, with a duck owner for fresh eggs, and most of all, she was enveloped in being a blessing to other people.
The Lord didn't forget her prayers; that was the busiest summer that the Food Pantry was in use.
But the biggest change wasn't in the Food Pantry, it was in Jance! Instead of holding back and being sometimes befuddled, she was lucid and engaged. Instead of being isolated, she prayed with and for people. She remembered their names; and she was smiling.
Like so many things, it was for a season, and like all seasons, the leaves began to crisp, the faux-sunflowers began to crumble, and the mornings began to frost. Jance's health declined with the waning warmth. She finally agreed to a co-leader, and then had to step away completely.
But I will never forget the year that God used the Food Pantry to transformation Jance's heart, attitude and life!
We have had other volunteers since then, and they use some of Jance's policies but right now, there is no one to manage and oversee the pantry. And the Lord no longer brings a lot of people to it. I find that I pray for those days, for another person to be called and blessed by this ministry. Would you be the one?
Announcements:
The Military Bible Stick is designed specifically to bring God's Word to men and women deployed in the U.S. Military. It's a small digital player pre-loaded with the New Testament and Psalms specifically selected for our troops. If you would like to support this opportunity beyond your regular giving, make a separate check to MCC, with "Military Bible Stick" in the memo. Contact Chris Willadsen for more information.
We have a terrific opportunity to spread God's love and his Word to the international students attending UNM. MCC has been working with ISI for many years helping international students as they arrive in town for the new academic year.
Volunteers are needed in several capacities:
Picking students up at airport, temporary homestays, or helping with apartment hunting
Help at welcome center
Furniture movers, pickup and distribution
Prepare dish for volunteer/student lunches (sign-up sheets will be in the foyer)
These activities will run July 31-August 17, pick the times that work best for you. There are also opportunities that span the entire school year as well:
Assist with English program
Student friendship partners (meet monthly with student)
Please contact Vince Tidwell or Stan Schug for
more information or to get involved.
The door is open to share the Gospel in our public schools! Come and be a part of Bible Club! The trainings are from 9:00 a.m. - 3:00 p.m. either
August 4th at Mountain Valley Church
in Edgewood
or
August 11th at Monterey Baptist in Albuquerque.
Contact Gail Salazar at 980-6890 or email at
sonfollower@reagan.com to RSVP.
Luke Feldner and Vince Tidwell are introducing an adult fellowship group focused on studying and discussing Systematic Theology. The planned curriculum includes ten introductory lessons on defining and categorizing theology, Christian epistemology, defining "essentials" vs "non-essentials", and the historical sources and norms of Christian belief. The goal of this new small group will be to hold each other accountable for obeying Christ's command to love the Lord with all of our heart, soul, mind, and strength. Contact the office at mccn14@gmail.com if you are interested.