When the Served becomes the Servant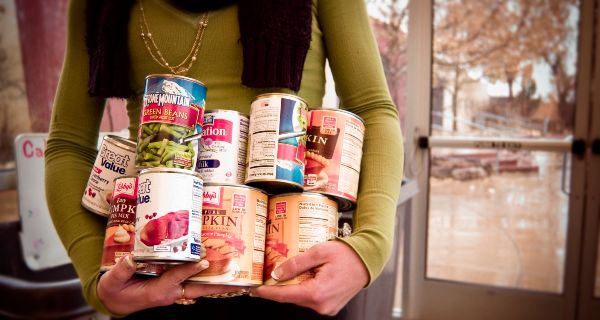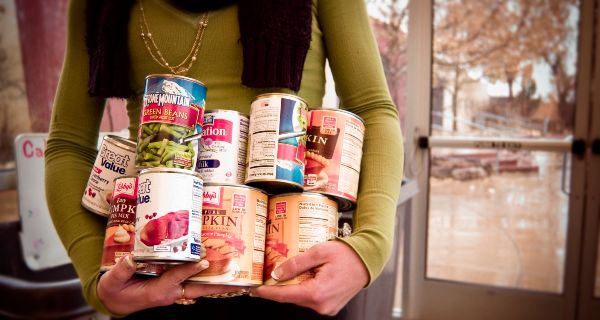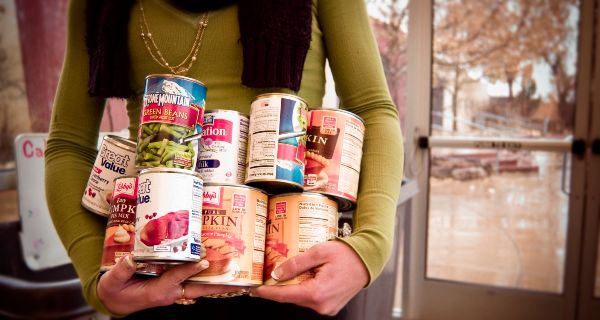 I know our Lord knows, I know He is at work, and I have watched Him work in electrifying ways. But sadly, at times, I forget. Yet, He is so good to remind me again and again. Have you been there too?
As I see our Food Pantry ministry ebb and flow I try to remember when it flourished and how the Lord used this ministry to serve one woman in two distinct roles. I will call her Jance.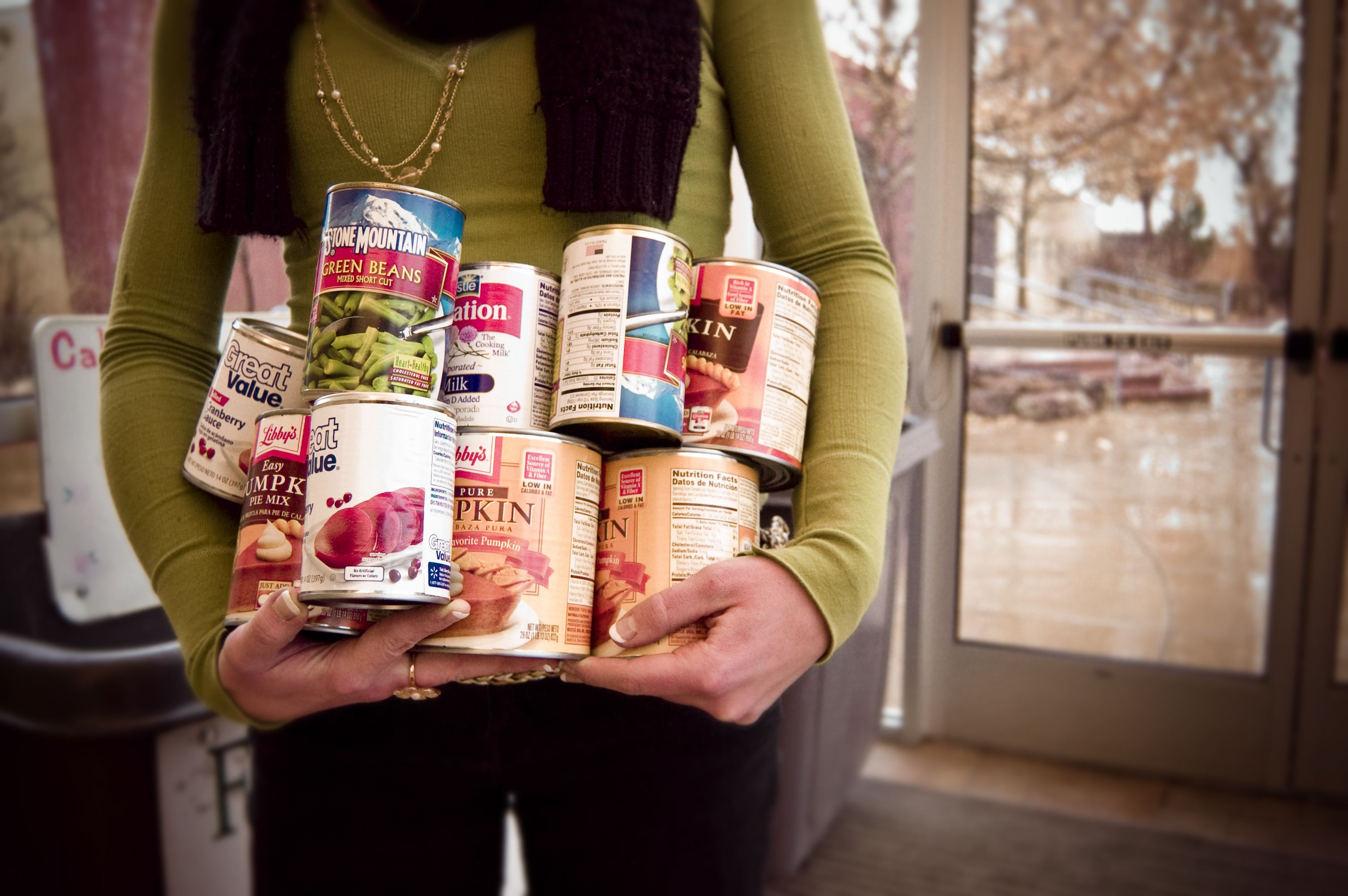 Jance had been blessed by the Food Pantry for years; she would come and I would take her downstairs and load her up with groceries. Sometimes she was jolly, sometimes cantankerous. But early one summer day she showed up and said she wanted to manage it. She knew that it needed some oversight and I was grateful.
The transition from partaker to dispenser was touching; she patiently sat through training, absorbing every word. Her pen ran out of ink as she took notes, she prayed, and asked really good questions.
The next week, she showed up at my desk and announced "I am going to be here on Tuesdays and Thursdays from 1 – 4. That's when the Food Pantry will be open. I need copies of the intake forms, and I am going to make some calls. Does the phone downstairs work?"
I was stunned. "Yes, the phone works. But it's pretty hit and miss when people come for food," I warned, "I would hate for you to sit there."
"Don't worry, I have been praying. I know the Lord will send me people. Now, I need to make some calls. Is it open?" I nodded and handed her the forms and a clip board. She cadged a few cookies and skipped off.
I prayed too. It was rare to get more than one family a month for the Food Pantry. But I forgot that we have a Lord that hears and desires to have His children serve.
At the end of the first day, Jance returned my clip board and handed me two neatly filled intake forms. "I had the best time! This one was a couple on bikes that are heading to Canada. We had to pick kind of carefully. The other one was a single mother. I really like doing this! I like to hear their stories. I get to tell them about Jesus."
I was stunned; two random families in one day? Wow! And she had seized the opportunity for the gospel too!
Jance blossomed that summer. She made connections with farmers for fresh vegetables, with a duck owner for fresh eggs, and most of all, she was enveloped in being a blessing to other people.
The Lord didn't forget her prayers; that was the busiest summer that the Food Pantry was in use.
But the biggest change wasn't in the Food Pantry, it was in Jance! Instead of holding back and being sometimes befuddled, she was lucid and engaged. Instead of being isolated, she prayed with and for people. She remembered their names; and she was smiling.
Like so many things, it was for a season, and like all seasons, the leaves began to crisp, the faux-sunflowers began to crumble, and the mornings began to frost. Jance's health declined with the waning warmth. She finally agreed to a co-leader, and then had to step away completely.
But I will never forget the year that God used the Food Pantry to transformation Jance's heart, attitude and life!
We have had other volunteers since then, and they use some of Jance's policies but right now, there is no one to manage and oversee the pantry. And the Lord no longer brings a lot of people to it. I find that I pray for those days, for another person to be called and blessed by this ministry. Would you be the one?
0 comments
Announcements:
In observance of Memorial Day the MCC office will be closed

Tuesday, May 29th

.
There are some immediate needs in the Food Pantry. We are in need of soup, rice, tuna, jelly and canned/boxed milk. Please take note of the expiration date when you are donating. Thank you!
Ladies, the Women's Serving Team is hosting Sips and Salads (an evening version of Mugs & Muffins) on

Tuesday, June 19th from 6pm-9pm.

Emily Gray will be speaking about "Waiting on God." It is sure to be an amazing evening of fellowship, scripture, food and sharing. We hope you will join us. This is a potluck event so please RSVP to Elizabeth to let her know you can attend and if there is a dish you would like to contribute!

Women, are you looking for a way to stay in the Word this summer? We have two studies looking at the Gospel of John. Contact Elizabeth for more information about either of these studies (below).
Beginning

Wednesday, June 6th at 5:30 p.m.

we will begin a 12-week study by Justin Buzzard. This is part of the Knowing the Bible Series edited by J. I. Packer. Cost is $10.
If you are looking for a morning study, we will begin discussion on the Gospel of John on

Monday, June 11th at 10 a.m.

No cost, just bring your Bible and read with us.
June 25th – 29th

from

9am – 12pm
We have a month until VBS starts and are working hard to get our volunteer list completed! There are a number of positions open and waiting for a volunteer like you to fill them! We are looking for activity assistants, snack helpers, help with music and crafts and many more!
Click here
to register as VBS volunteer today or contact Nicole Barker by June 1st to get involved!
Click here to Register your kids and grand kids for VBS today!
Missionaries Return from Bolivia
Check out the story, Missionaries Return from Bolivia that ran in the East Mountain Telegraph, April 6th, 2017.