When the Served becomes the Servant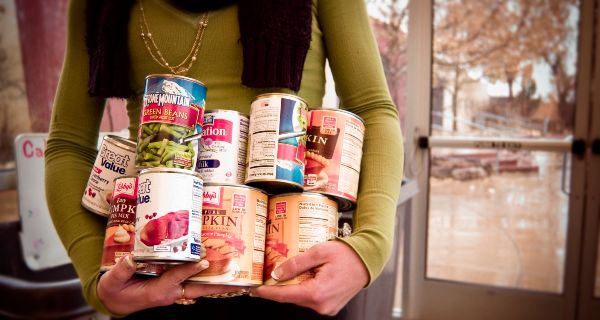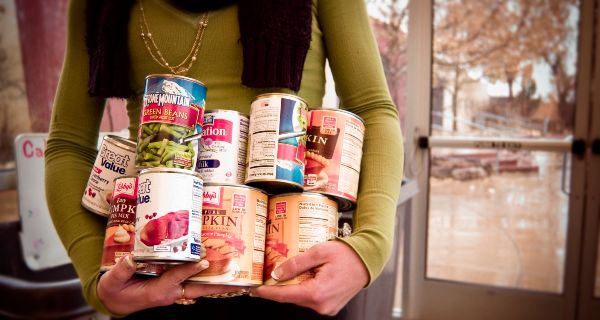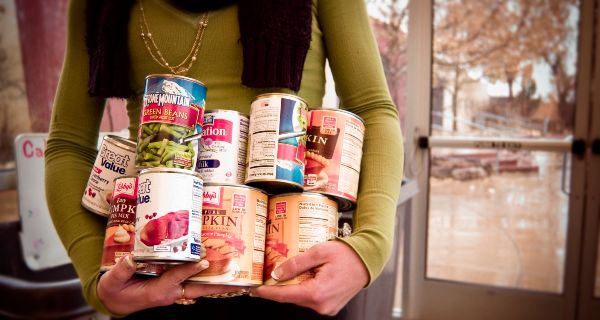 I know our Lord knows, I know He is at work, and I have watched Him work in electrifying ways. But sadly, at times, I forget. Yet, He is so good to remind me again and again. Have you been there too?
As I see our Food Pantry ministry ebb and flow I try to remember when it flourished and how the Lord used this ministry to serve one woman in two distinct roles. I will call her Jance.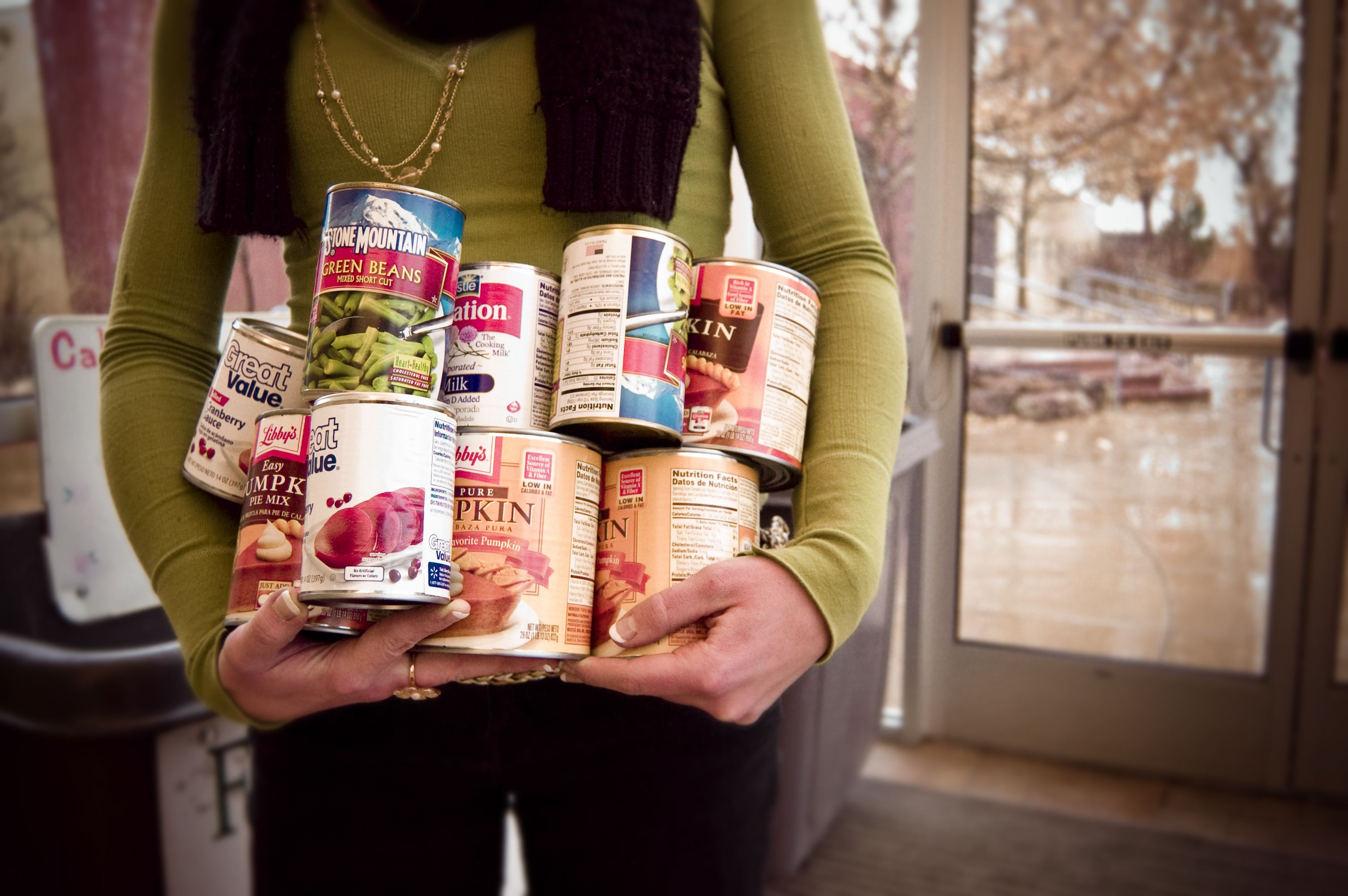 Jance had been blessed by the Food Pantry for years; she would come and I would take her downstairs and load her up with groceries. Sometimes she was jolly, sometimes cantankerous. But early one summer day she showed up and said she wanted to manage it. She knew that it needed some oversight and I was grateful.
The transition from partaker to dispenser was touching; she patiently sat through training, absorbing every word. Her pen ran out of ink as she took notes, she prayed, and asked really good questions.
The next week, she showed up at my desk and announced "I am going to be here on Tuesdays and Thursdays from 1 – 4. That's when the Food Pantry will be open. I need copies of the intake forms, and I am going to make some calls. Does the phone downstairs work?"
I was stunned. "Yes, the phone works. But it's pretty hit and miss when people come for food," I warned, "I would hate for you to sit there."
"Don't worry, I have been praying. I know the Lord will send me people. Now, I need to make some calls. Is it open?" I nodded and handed her the forms and a clip board. She cadged a few cookies and skipped off.
I prayed too. It was rare to get more than one family a month for the Food Pantry. But I forgot that we have a Lord that hears and desires to have His children serve.
At the end of the first day, Jance returned my clip board and handed me two neatly filled intake forms. "I had the best time! This one was a couple on bikes that are heading to Canada. We had to pick kind of carefully. The other one was a single mother. I really like doing this! I like to hear their stories. I get to tell them about Jesus."
I was stunned; two random families in one day? Wow! And she had seized the opportunity for the gospel too!
Jance blossomed that summer. She made connections with farmers for fresh vegetables, with a duck owner for fresh eggs, and most of all, she was enveloped in being a blessing to other people.
The Lord didn't forget her prayers; that was the busiest summer that the Food Pantry was in use.
But the biggest change wasn't in the Food Pantry, it was in Jance! Instead of holding back and being sometimes befuddled, she was lucid and engaged. Instead of being isolated, she prayed with and for people. She remembered their names; and she was smiling.
Like so many things, it was for a season, and like all seasons, the leaves began to crisp, the faux-sunflowers began to crumble, and the mornings began to frost. Jance's health declined with the waning warmth. She finally agreed to a co-leader, and then had to step away completely.
But I will never forget the year that God used the Food Pantry to transformation Jance's heart, attitude and life!
We have had other volunteers since then, and they use some of Jance's policies but right now, there is no one to manage and oversee the pantry. And the Lord no longer brings a lot of people to it. I find that I pray for those days, for another person to be called and blessed by this ministry. Would you be the one?
0 comments
Announcements:
MCC Elders and Connectors are hosting a Starting Point Lunch this Sunday, January 12 after second service in the Fellowship Hall. The luncheon is a great way to learn more about MCC, ask questions and meet new people! No RSVP needed. Contact Sarah with questions.
It's time for The CareNet Baby Bottle drive! Please take a bottle off the table in the foyer, fill it with your spare change or cash, and return it to the table by January 19! Contact Joann Tallant with any questions.
The MCC Missions Team is hosting "Missions in Focus" Tuesday, January 21 and Wednesday, January 22 at MCC! It is a family-friendly, interactive event celebrating what God is doing locally and internationally! Enjoy a cultural meal, hear speakers active in local and foreign missions, and participate in activities for a chance to win prizes. Each night will be unique, educational and fun! Contact Emily Gray to RSVP or get involved!
The Women's Community Bible Study resumes Tuesday, January 14 at 6:30pm AND Wednesday, January 15 at 9:15am with Max Lucado's "Unshakable Hope" study. Childcare is available for the Wednesday morning study only. Contact Pam Cravens for Wednesday mornings or Sharon Albonico for Tuesday evenings.
Praying with others in community is rich! Join us any weekday morning for prayer at 6:00am in the Fellowship Hall. Contact Scott Walker for more info.
We are updating the church directory and will be taking new directory photos January 19 and 26 in the Fellowship Hall! Please make sure to update your contact information and your photo if A) we don't have it in the current directory or B) you look different than you did 3 years ago! Either way, we'd like a new photo and updated contact for you so please stop by and update your info!
Looking for some Biblical financial tools for 2020? Come join us for the Living Debt Free Workshop on February 1 from 9:00am – 3:00pm in the Fellowship Hall! Practical topics including what the Bible says about money, how to set up a spending plan, saving, debt payoff, and more! Lunch and child care provided! Sign up in the foyer or call Elisa Trullinger.