What in the World is Going On?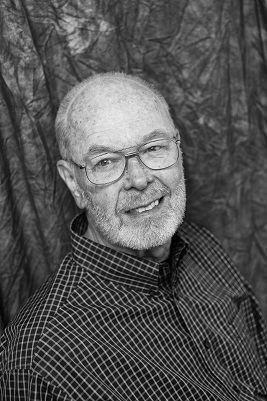 Can anyone not recognize the tension in our nation as we struggle with the results of the Virus that has upset everything that used to be? People have been isolated, lost friends and family members, lost means of income. Many have suffered from horrendous natural disasters. Our country is divided like never before in our lifetimes due to perceived injustices, causing anger and rage. And then there's the looming question about what the impact of this election season will be on us! What do we do?
Is there more to all of this than what meets the eye? Some have suggested that our nation is under judgment from God for the evil that pervades our society, including the Church. Some are looking more intently for the Lord's soon return. Some see that the Church is under the devil's attack. Some say we must become more activist politically to fight evil. Some are praying more now than ever. I would suggest that all of the above are likely true to the disciple of Jesus Christ.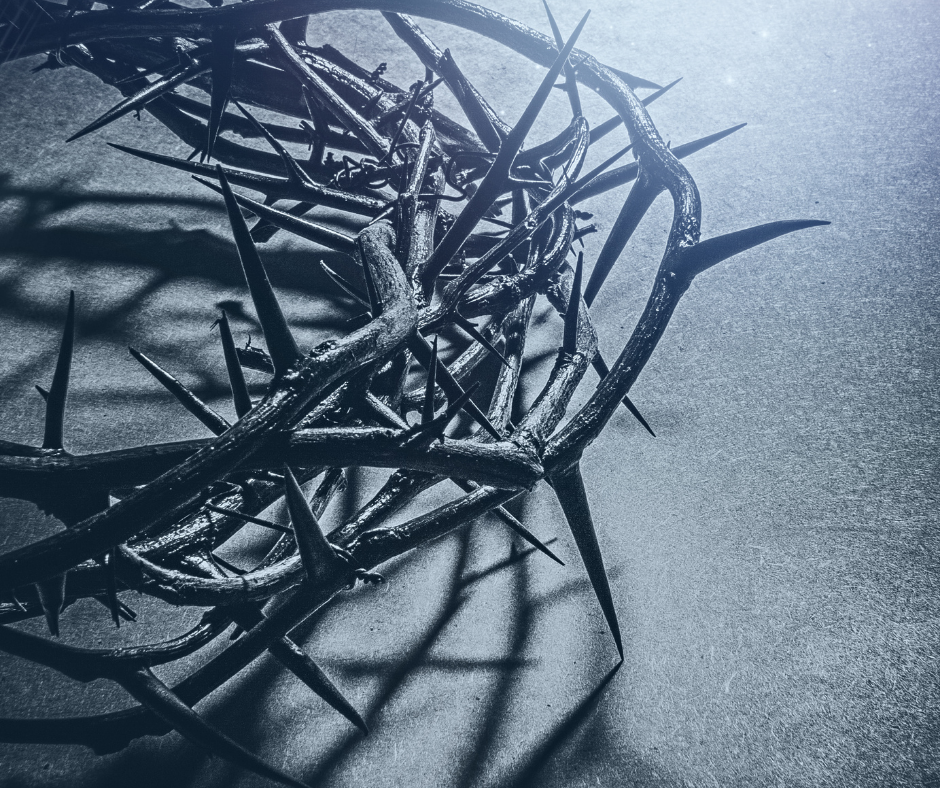 The big question I have for us as the church of Jesus Christ is where are we going to find peace in our souls during this time? Is the answer we are looking for in our government; in science, in putting blame for all of this on someone or something, or can we affirm together that God is the answer? He is the Rock we will stand upon.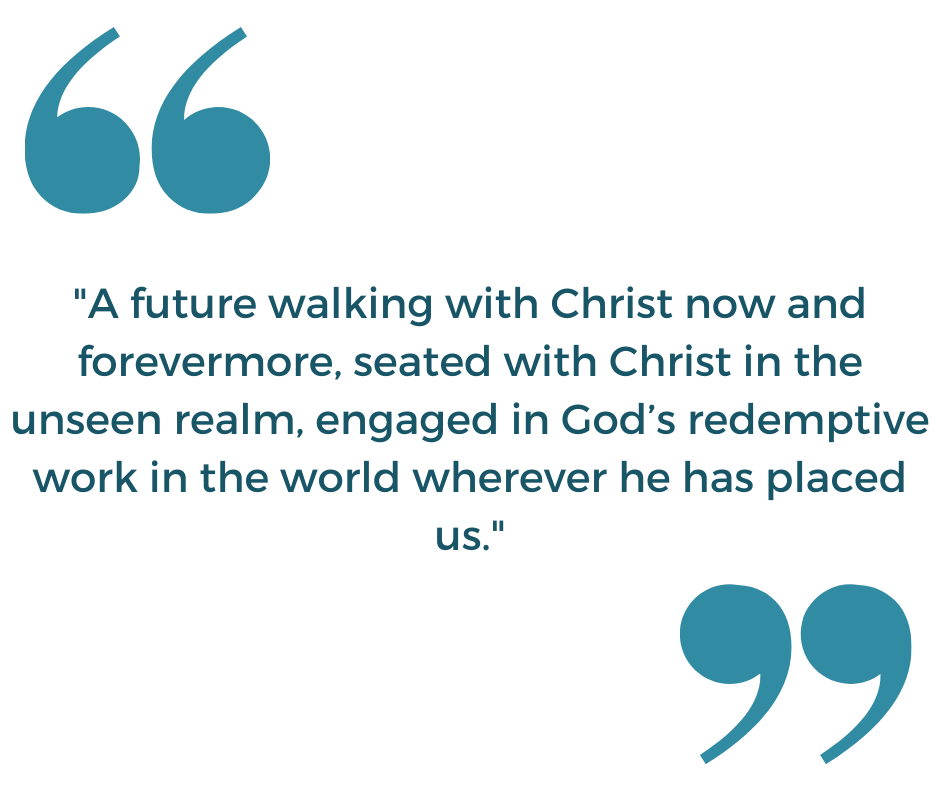 God has some wonderful promises in the Old Testament, like Psalms 103: "…the lovingkindness of the LORD is from everlasting to everlasting on those who fear Him, and His righteousness to children's children, to those who keep His covenant, and remember His precepts to do them. The LORD has established His throne in the heavens; and His sovereignty rules over all…Bless the LORD, all you works of His, in all places of His dominion; bless the LORD, O my soul!"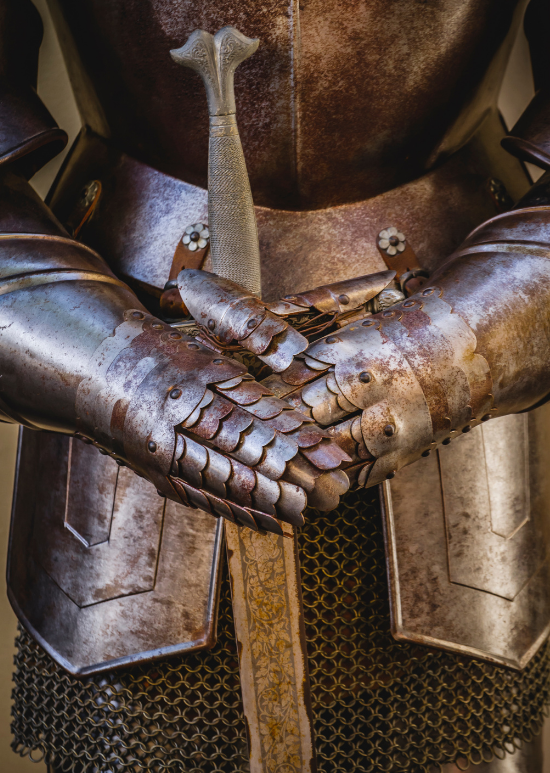 In the New Testament, we can read some amazing things about the unseen realm where God reigns, like in the book of Ephesians: "Christ is seated at God's right hand…far above all rule and authority and power and dominion…God has blessed us with every spiritual blessing in the heavenly places in Christ." And further we the church are to be making known to these rulers and authorities "the manifold wisdom of God…" But we also read at the latter part of the book that we are in a struggle against the authorities, against the powers of this dark world and against the spiritual forces of evil in the heavenly places. So, we put on God's armor, and we pray in the Spirit.
There is a lot going on out there in the unseen realm, as we learn from another Old Testament promise in Jeremiah 29: "…plans to give you hope and a future."
Hope because we have full confidence in God's redemptive work in the world and in us through our Lord Jesus Christ.
A future walking with Christ now and forevermore, seated with Christ in the unseen realm, engaged in God's redemptive work in the world wherever he has placed us.
This confidence causes us to "call upon me (the Lord) and come and pray to me, and I will listen to you. You will seek me and find me…"
Is there enough going on in the world to cause us to call upon the Lord, to come and pray to the Lord? How are we praying?
Can we pray for the Lord's blessing on our nation, on the Church, on the children? Can we become intercessors in the sense that Rees Howells described an intercessor in his biography? It was said of Mr. Howells that his definition of intercession included three laws: "identification, agony, and authority". We see these lived out in the life of our Lord Jesus. God's grace is open to us as we walk by faith, and intercede.
Jesus identified with man, becoming one of us, and "tasted death for every man". Can we get outside of ourselves to understand what others are going through?
Jesus suffered the agony of the cross, and the Holy Spirit makes intercession for us with "groanings which cannot be uttered". Can we say we are being crucified with Christ, the self being released from itself, the Holy Spirit being in agony within us?
Jesus has all authority in heaven and on earth. Can these weak vessels of ours be clothed with authority by the Holy Spirit to bring deliverance and redemption to those we meet in our circumstances?
The Lord bless you
And keep you
Make His face shine upon you
And be gracious to you
The Lord turn His
Face toward you
And give you peace
Amen, Amen
May His favor be upon you
And a thousand generations
Your family and your children
And their children, and their children
Amen, Amen
(Elevation Worship)
God is "able to do immeasurably more than all we ask or imagine, according to his power that is at work within us, to him be the glory in the church and in Jesus Christ throughout all generations, for ever and ever! Amen."
0 comments