Parenting in the Modern World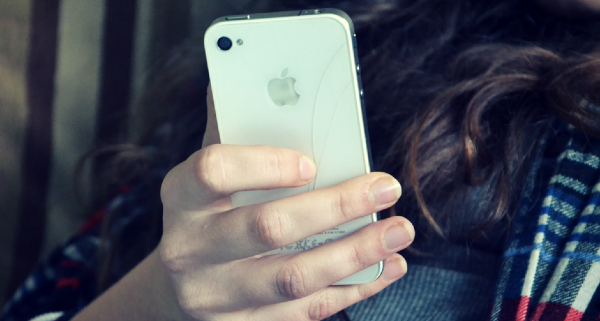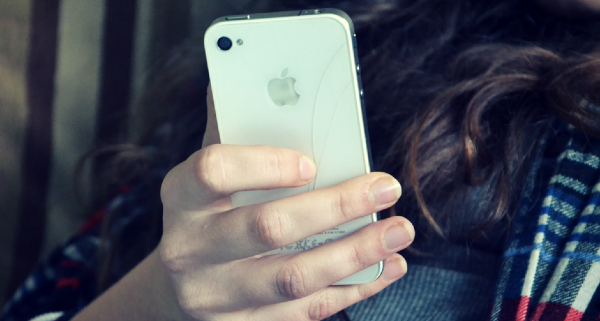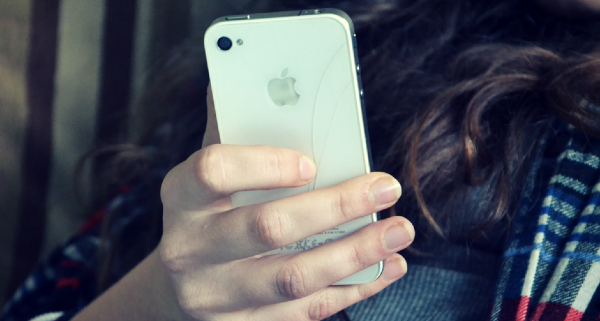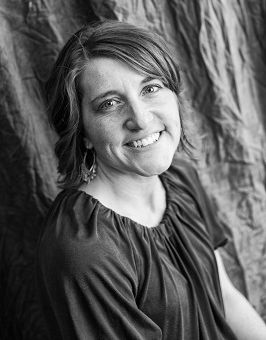 Talking with Kathleen Cantwell was like a soothing balm for a momma's soul. It was a gentle reminder that God's grace abounds; in parenting, discipling, and even social media. And let's be honest, parenting in this modern world calls for an abundance of grace and an attitude of awareness. Many of us may want to stick our parental heads in the sand or stay as far away from all social media and emerging technology as possible, thinking if our children never venture into it, these modern facts of life will not affect them. It is simply not true.
I first heard Kathleen speak at the Get R.E.A.L. conference last year in Albuquerque about parenting in the modern world and had been hoping I would have the chance to talk with her one-on-one. I got that chance one morning over coffee, this is my takeaway from our conversation.
Kathleen came to faith when she was 17, long before there was any notion of Facebook, Snapchat, or Instagram. Having grown up outside of the church she began her faith walk with Young Life. After being saved she felt called to live a mission-focused life. Her experience with Young Life further inspired and encouraged her ministry. What she learned through Young Life, how she was encouraged and taught to disciple, still rings true today. It is a concept that has carried through to her ministry, church, raising children and to adapting to a constantly changing world of social media trends.
When I asked Kathleen about how she parented her children, who attended public school, through a time of intense growth in social media she said, "First, I would say that public school is NOT for the faint of heart. Our children were exposed to things much earlier than we would have wanted them to be but, because we are a mission-focused family, we realized early-on that this would be true for our children as well."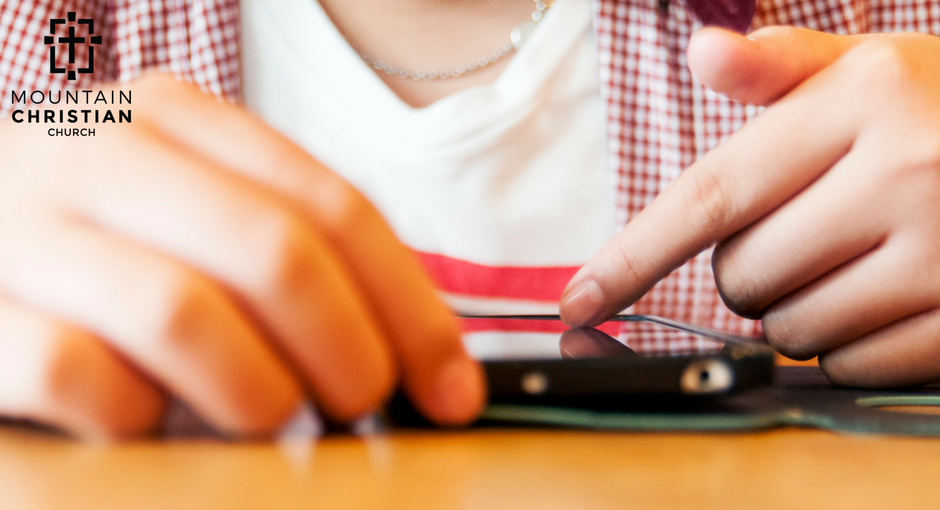 When her boys entered 6th and 8th grades in the Albuquerque Public School system, Kathleen and her husband realized that their boys would soon have to have phones. "We held out as long as we could," she said, "but by the time they got to 8th / 9th grades we realized that they would either do it behind our back, without supervision, or they would do it with our permission and under our watch."
Adopting an "inverted funnel" concept to how they would allow their children to function on social media and to use these devices was an intentional process. They also realized that there was a profound difference between behavior modification and real heart change.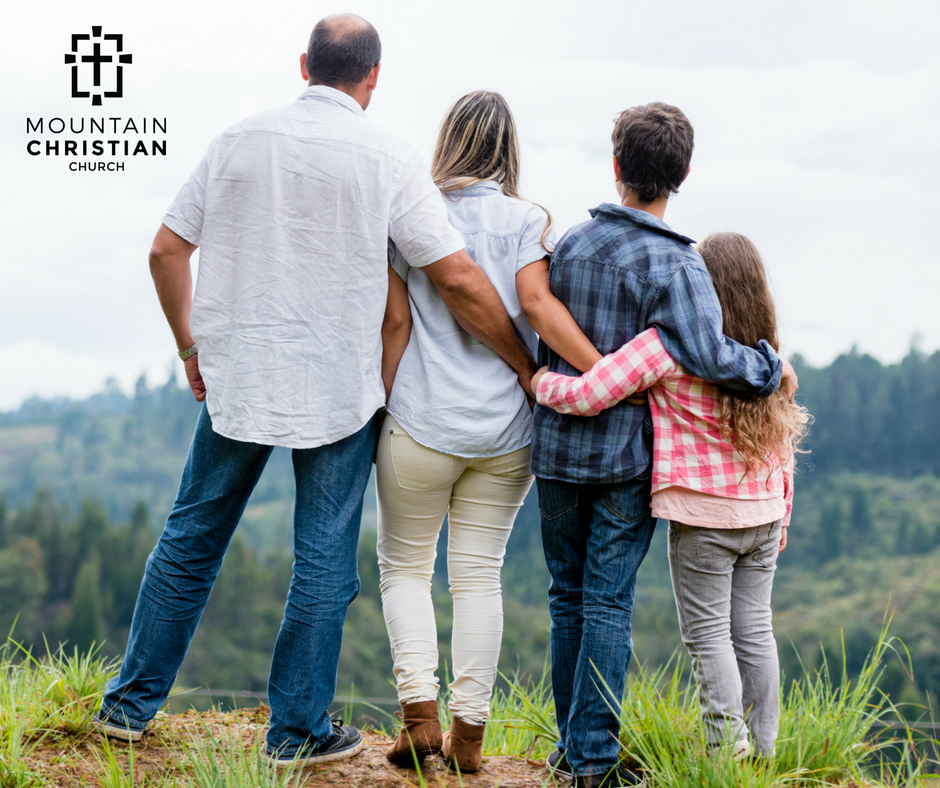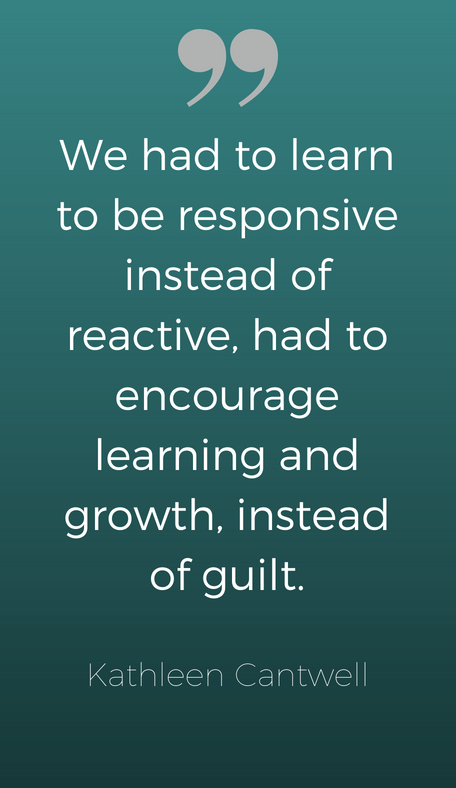 "We had to learn to be responsive instead of reactive, had to encourage learning and growth, instead of guilt," she said. "Instead of making them feel ashamed over whatever decision they had made, we would encourage them by saying, 'This is not God's best for you, while asking how they could move past it?' Kids know what it feels like to be convicted, God lays convictions on our hearts to discipline, train, and encourage us in the way that we should go."
As her children increased their presence on social media, MySpace at the time, she was attentive without being overbearing and involved without be obvious. "At first, we allowed them to have 15 "friends" and if they proved they could be trustworthy at that level," she said, "then we allowed more freedom." There were also consequences that followed when trust was broken.
Additionally, because Kathleen was involved in her boys' lives and held a Young Life group meeting weekly at her house, many of those students "friended" her on social media. And, many of those kids were already "friends" with her sons on social media. Through this, she was aware of what her boys and some of their friends were posting.
When her children messed up, usually by posting pictures or statements that where not glorifying, she would encourage them to "think more highly of yourself than that and realize who you are as a child of God."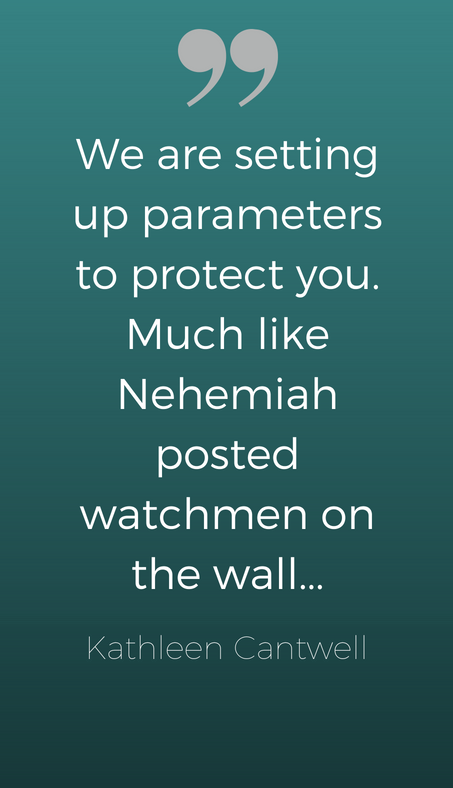 Her advice? "Tell your children, from the beginning, 'We are setting up parameters to protect you. Much like Nehemiah posted watchmen on the wall, we are going to watch out for you until you are ready to watch out for yourself." What a beautiful, biblical example, of how a parent protects and watches out for their children!
Kathleen goes on to advise parents that children and social media is an almost unavoidable aspect of today's world. Parents need to be aware of the power of social media and prayerfully encourage children of their value in Christ. She recalls telling her children repeatedly, "My interest is for your protection and to point you to Jesus."
"Leave the door open and stay in prayer," she encourages. "Many times, I prayed that God would protect them, shore them up in their belief, and lead them quickly to conviction."
But the truth is, to be convicted, we have to have an understanding of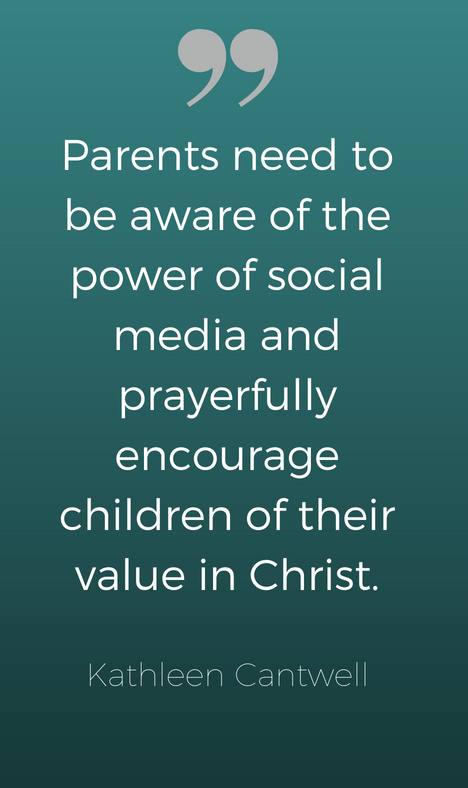 our own depravity. If we never see that we are sinners, we'll never understand the true, undeserved, gift of forgiveness.
"Ultimately," she said, "I had to ask myself, 'What is the worst thing that can happen in our children's lives?'
Would they get pregnant or get someone else pregnant?

No, it is that they would not know and love the Lord God with their whole heart, mind and soul.

Would they get into drugs?

No, it is that they would not know and love the Lord God with their whole heart, mind and soul.

Would they steal, lie, or cheat?

No, it is that they would not know and love the Lord God with their whole heart, mind and soul."
The list could go on and on. But the truth is, the fear and "worst case" is different for each of us. Instead of living in that fear Kathleen offered this perspective, "Do not parent out of fear," she said. "Instead be your child's champion! Tell them, show them, "we know that you are worthy of trust and we believe in you."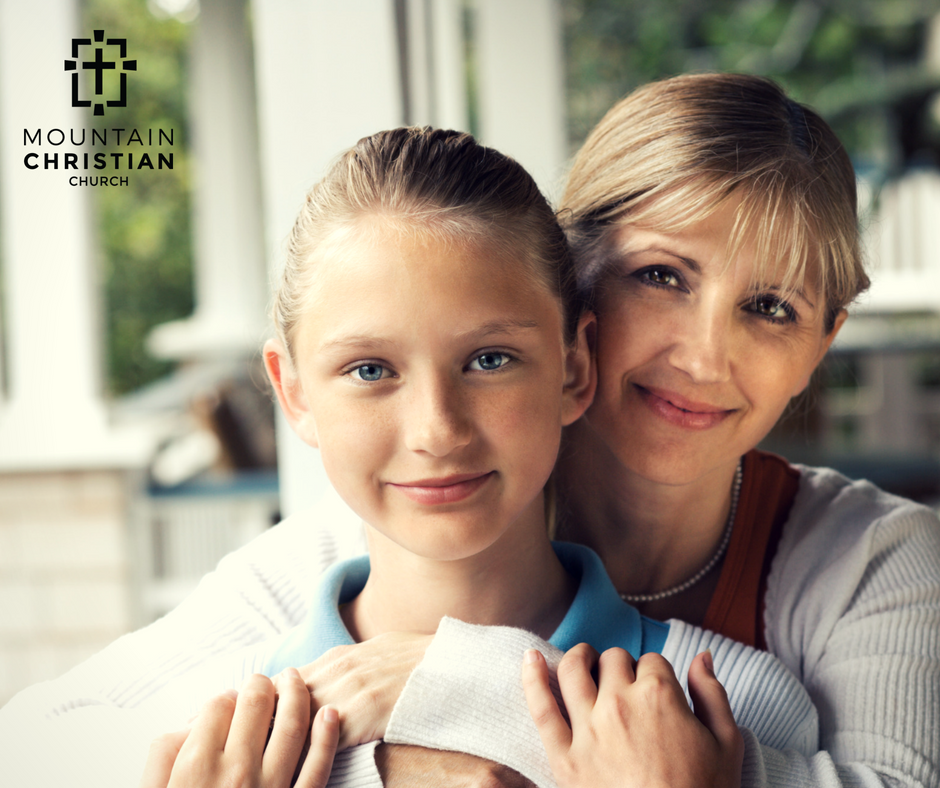 As parents, grandparents, aunts, uncle or people who serve teens and children we have to ask ourselves: "How can we guide, support, protect, and encourage these children to be true to who they are in Christ while letting His light shine through them to people who desperately need it?
IF you have some ideas we would love to hear them! Share in the comments how you do this with the children and teens in your life!
0 comments
Announcements:
MCC Elders and Connectors are hosting a Starting Point Lunch this Sunday, January 12 after second service in the Fellowship Hall. The luncheon is a great way to learn more about MCC, ask questions and meet new people! No RSVP needed. Contact Sarah with questions.
It's time for The CareNet Baby Bottle drive! Please take a bottle off the table in the foyer, fill it with your spare change or cash, and return it to the table by January 19! Contact Joann Tallant with any questions.
The MCC Missions Team is hosting "Missions in Focus" Tuesday, January 21 and Wednesday, January 22 at MCC! It is a family-friendly, interactive event celebrating what God is doing locally and internationally! Enjoy a cultural meal, hear speakers active in local and foreign missions, and participate in activities for a chance to win prizes. Each night will be unique, educational and fun! Contact Emily Gray to RSVP or get involved!
The Women's Community Bible Study resumes Tuesday, January 14 at 6:30pm AND Wednesday, January 15 at 9:15am with Max Lucado's "Unshakable Hope" study. Childcare is available for the Wednesday morning study only. Contact Pam Cravens for Wednesday mornings or Sharon Albonico for Tuesday evenings.
Praying with others in community is rich! Join us any weekday morning for prayer at 6:00am in the Fellowship Hall. Contact Scott Walker for more info.
We are updating the church directory and will be taking new directory photos January 19 and 26 in the Fellowship Hall! Please make sure to update your contact information and your photo if A) we don't have it in the current directory or B) you look different than you did 3 years ago! Either way, we'd like a new photo and updated contact for you so please stop by and update your info!
Looking for some Biblical financial tools for 2020? Come join us for the Living Debt Free Workshop on February 1 from 9:00am – 3:00pm in the Fellowship Hall! Practical topics including what the Bible says about money, how to set up a spending plan, saving, debt payoff, and more! Lunch and child care provided! Sign up in the foyer or call Elisa Trullinger.