Living Fully Alive at VBS 2018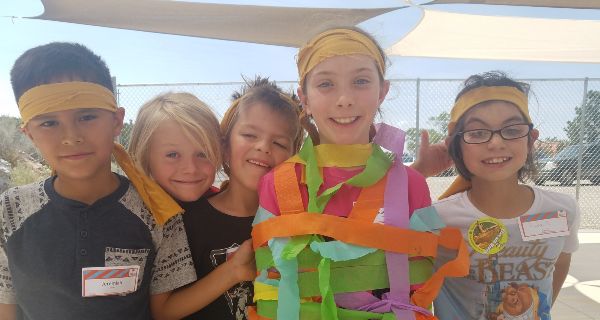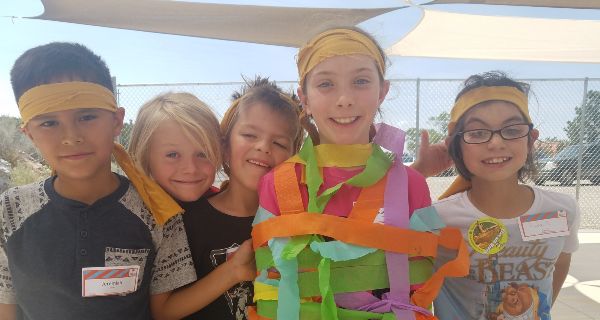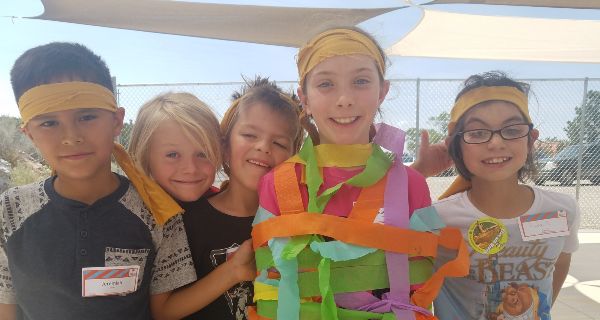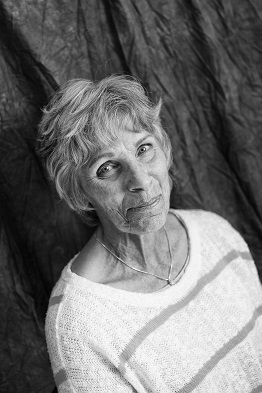 On Monday, our first day of VBS this year, we learned the "home verse" which is the hub for all 5 days' lessons of heroes from the Bible who did live fully alive for God through impossible circumstances -- for them, not for Him. Our verse: "I have come so they may have life. I want them to have it in the fullest possible way." John 10:10b
Our heroes so far - Joseph and Esther - vibrantly brought to life for the children by Molly during opening activity, have elicited a range of emotion around the room.
I have been particularly conscious of my kiddos - 4th-6th graders in our group the Flynnstone Flips! From the first minutes we spent together, quickly discovering their amazing pretzel-like contortion capabilities, have became the Flexible Flips! As an added bonus, two of my boys are returnees from last year.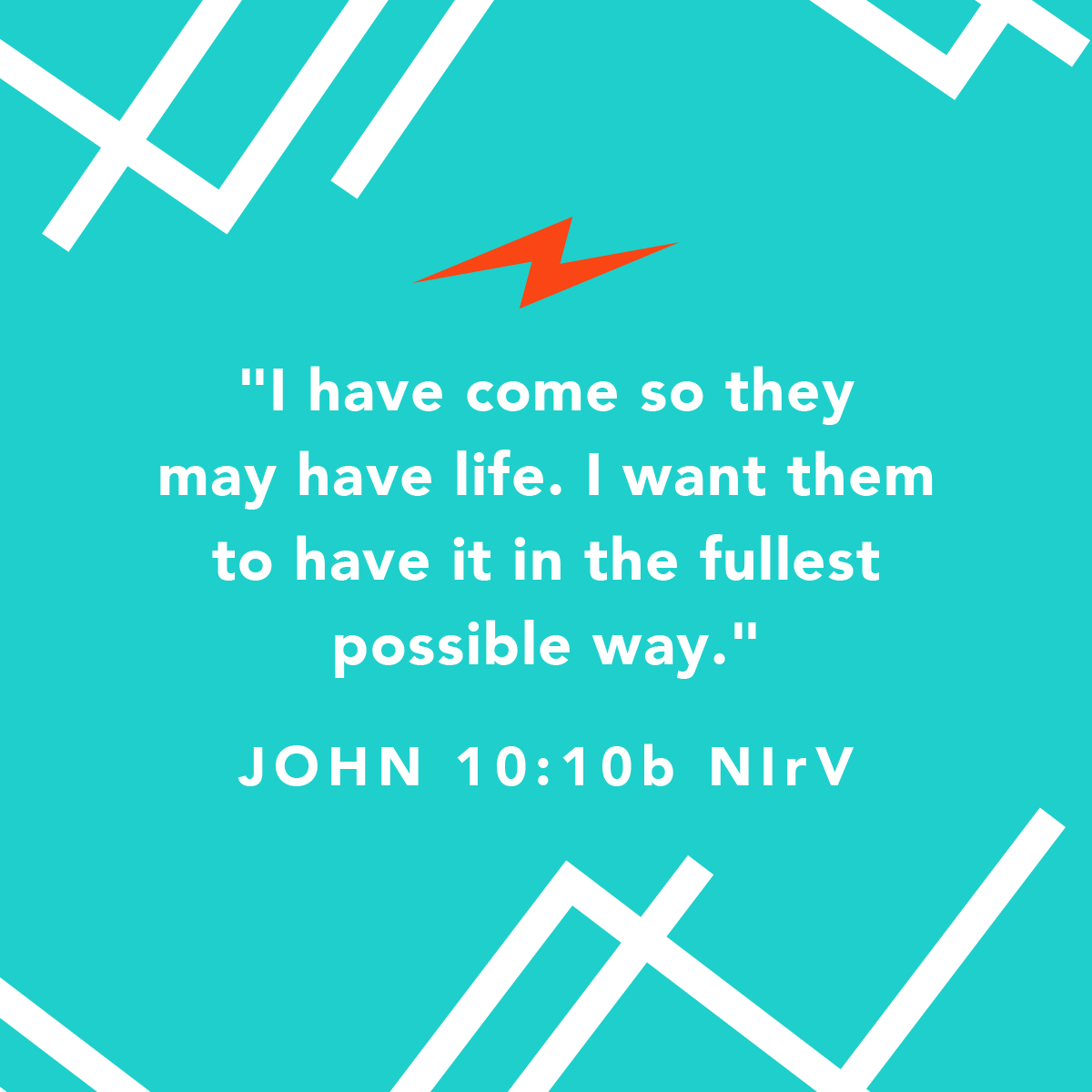 One of these boys I remembered as a dark-eyed, kind, quiet soul -- so shy. Last year my group had an odd number of kiddos so in the partnered song/dance moves, I pulled him in to perform with me. When we successfully got the claps, steps, spins right, he just lit up. That was then.
This year, when I found him on my list, I recalled his still, thoughtful observation of the goings-on and when he arrived he seemed the shy, delightful child of last year. But during these first few days of VBS, I have observed him interact and befriend boys and girls in our group, jump right in and partner up for games, answer questions - hand shooting into the air.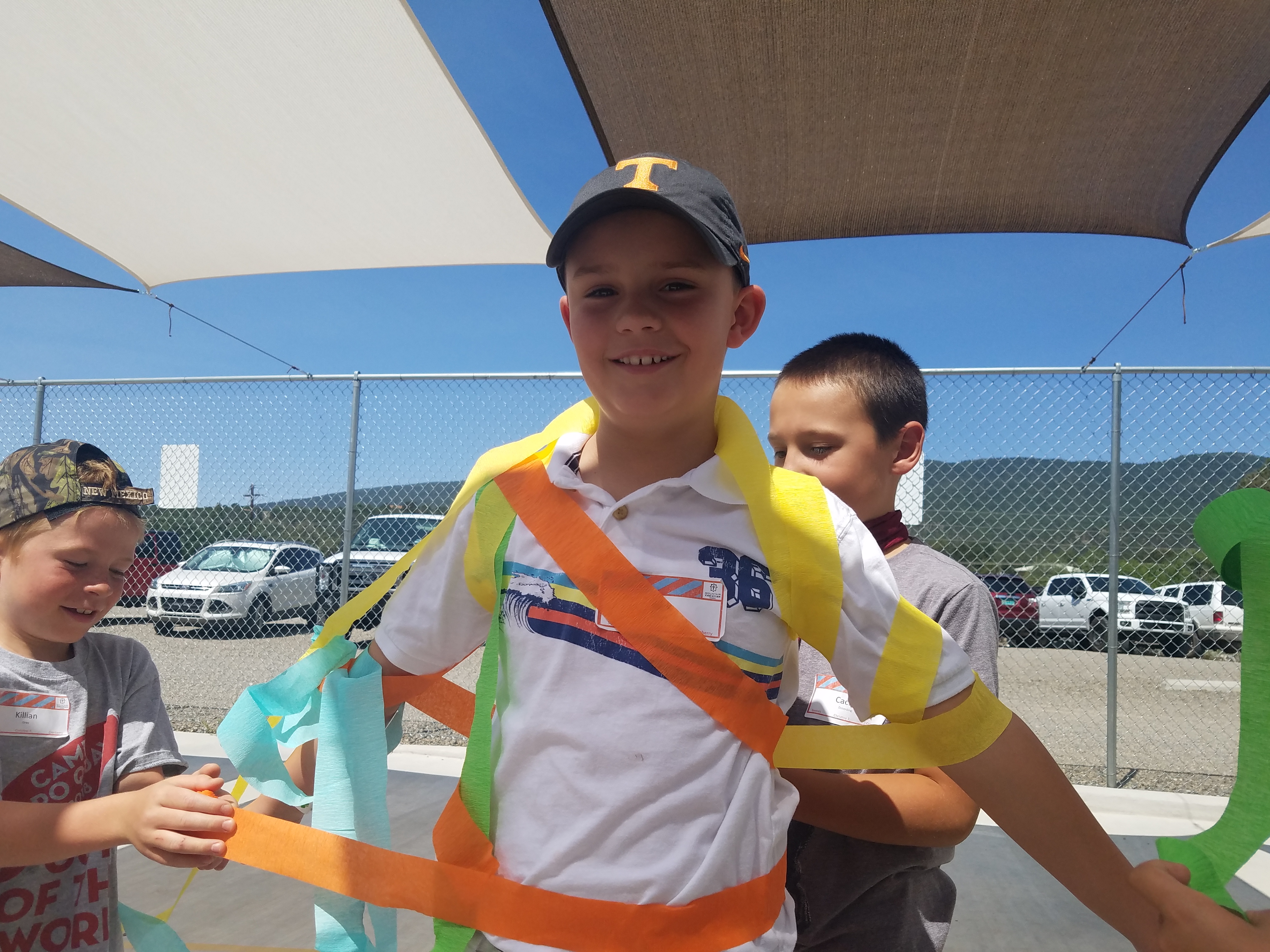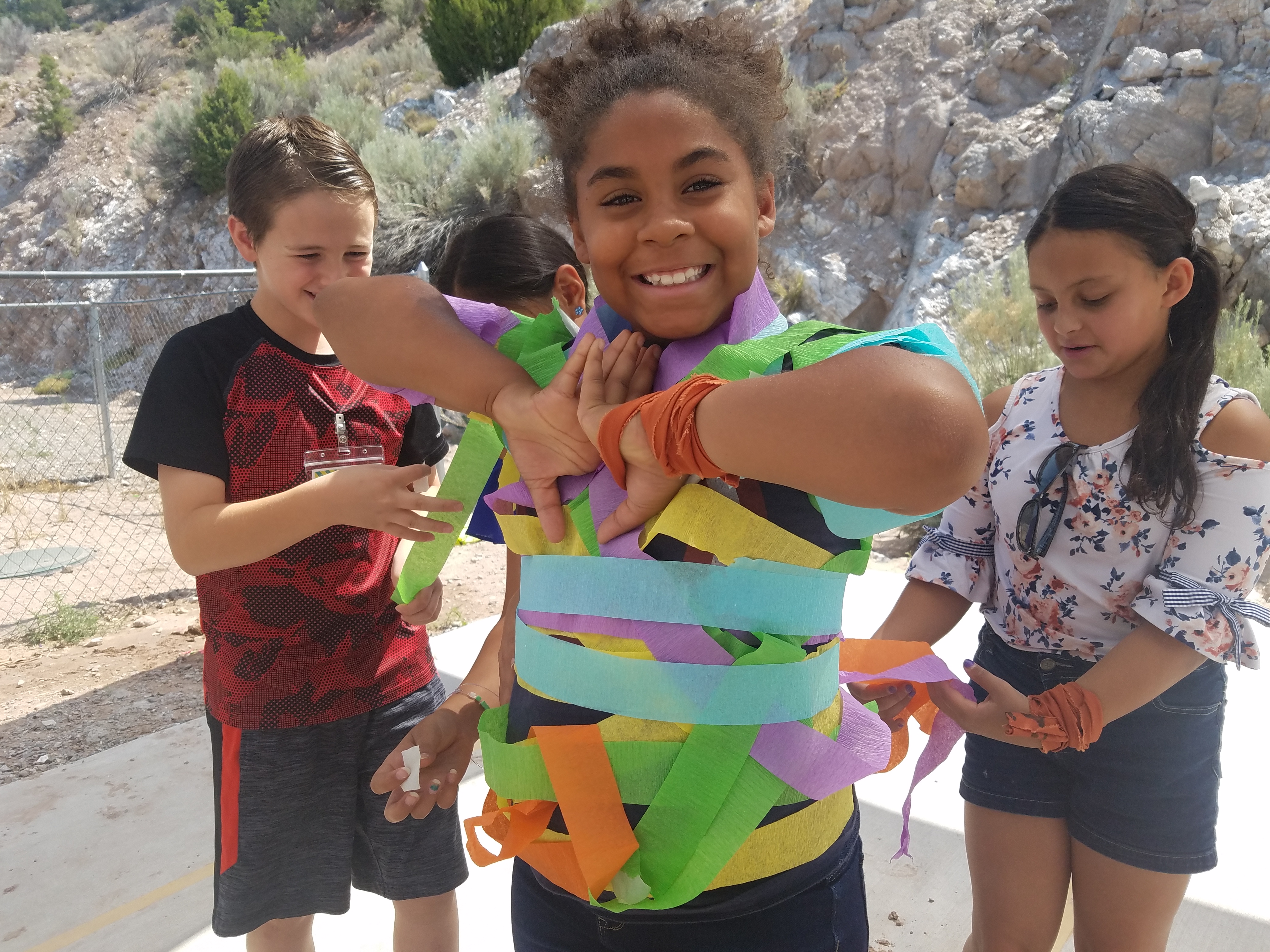 In our last activity before closing on Tuesday, a game was put forth in which small groups were given a pile of 12 cards to put in chronological order re-telling the story of Esther. We leaders held back. I was thrilled to see him arise as a gentle, emergent leader, respectful of group members, logical in explanation, listening to others' reasonings. The solution was rapid and sure, the group finishing far ahead of others.
It is amazing how God has changed this beautiful young person and is moving him along a life path that only God can see in its entirety.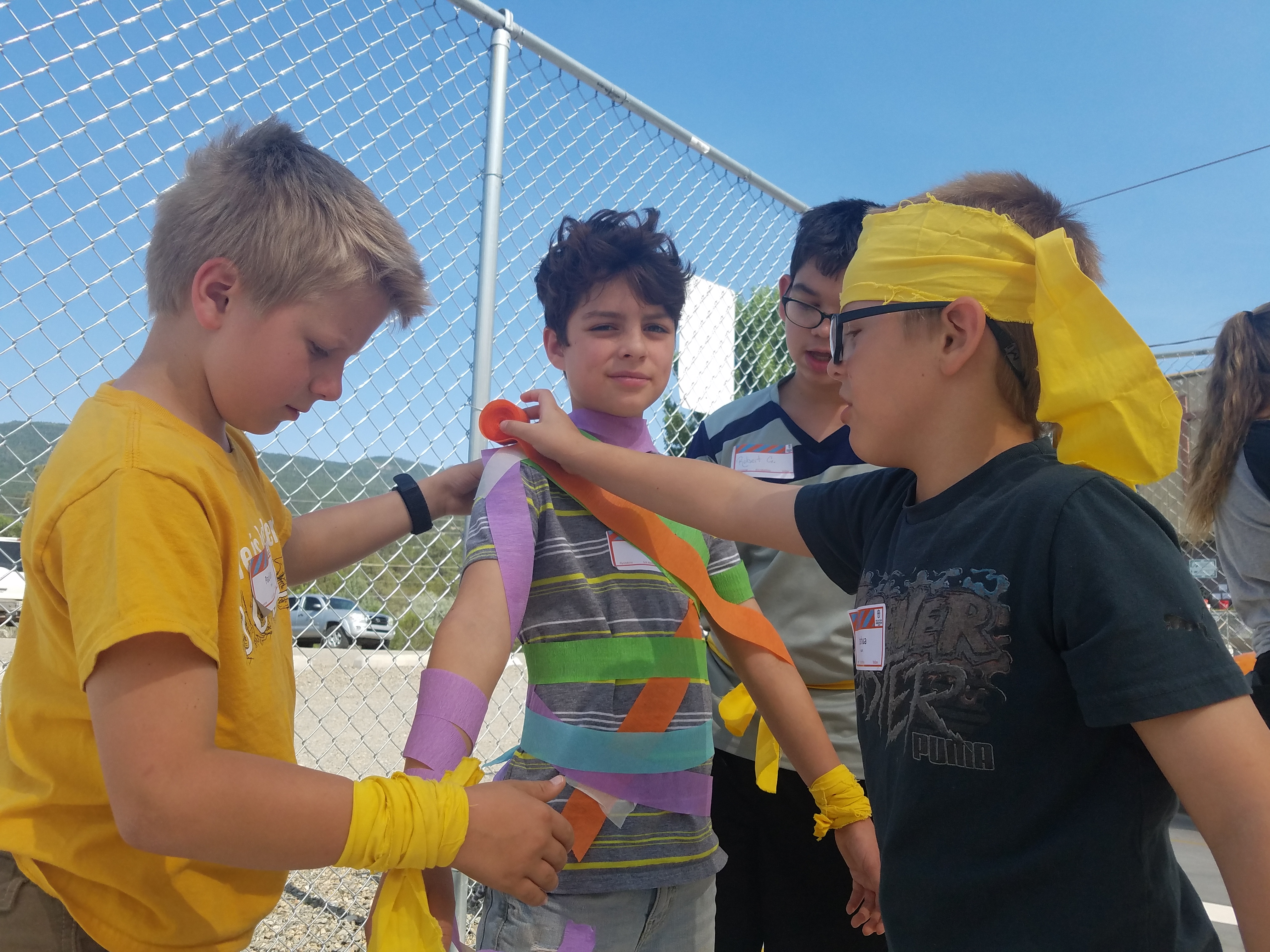 As we learned today, the path is circuitous, sometimes rocky, sometimes smooth. God reveals to each of us as much as is necessary for the moment/day/week. He knows the rest of the story. We can trust Him to put all the pieces of our journey together to complete the road to Heaven. Sure enough, Tuesday's verse was, "I know the plans I have for you," announces the Lord. "I want you to enjoy success. I do not plan to harm you. I will give you a hope for the years to come." Jeremiah 29:11
0 comments
Announcements:
The Women's Serving Team is hosting a Mugs & Muffins event August 10th from 9:00 – 11:00am in the Fellowship Hall. Christine Leggett will be leading us in a discussion about the spiritual battle we each have with the desires of our heart. It will be a morning of fellowship, rich discussion and encouragement as we come together to study God's Word. Praying you can join us. Don't forget your favorite coffee mug! Please RSVP to Christine if you need childcare.
You can go on a mission trip and never leave Albuquerque. International Students Incorporated (ISI) helps international students when they arrive in the U.S. ISI has a chapter at UNM helping pick up students as they arrive at the airport, providing temporary home stays, helping find housing, English as a second language training and friendship partners. A new school year is getting started with hundreds of international students arriving at UNM. Please consider helping in one of the ways noted above. Alternatively, we will be providing lunch for students and volunteers on Wednesday, August 7 (signup sheets will be in the foyer). If you are interested in helping or just want more information please contact Vince Tidwell.
MCC's Shine Partnership is hosting a dessert night Wednesday, August 14 at 7:00pm at Ashley Procter's house! Current Shine volunteers, anyone curious about what Shine is, or those interested in becoming a Shine volunteer are invited! Contact Ashley if you have questions or need directions.
Save the Date: MCC Elders are hosting a 4-week Foundations Class starting September 15 and running through the first week in October. This class is designed to better help you get to know MCC - who we are, what we believe and why, and how to get connected. Please sign up with Sarah.