God's Perfect Timing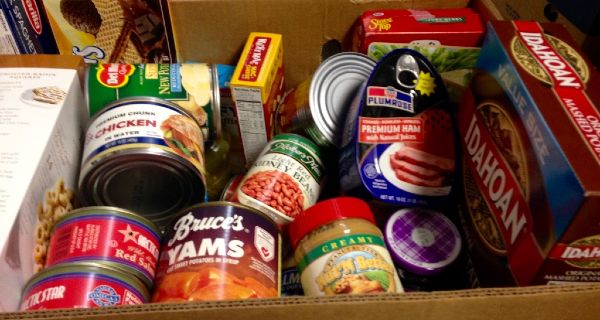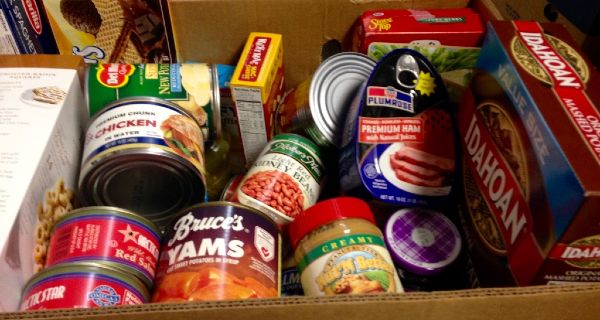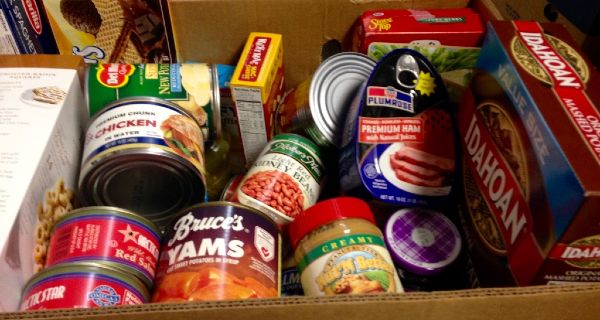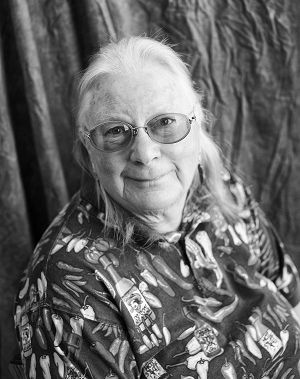 As the new coordinator for the MCC Food Pantry, I have been busy with organizational tasks. Thankfully, the Food Pantry's team of helpers contribute time and ideas to making this easier! We purged the pantry of food items past the "Best By" date. This left a lot of empty shelves so we put out a request for food to restock. Within a week, the Youth Group gathered enough food through the Scavenger Hunt to restock the pantry. What a blessing to get such a quick response to this need!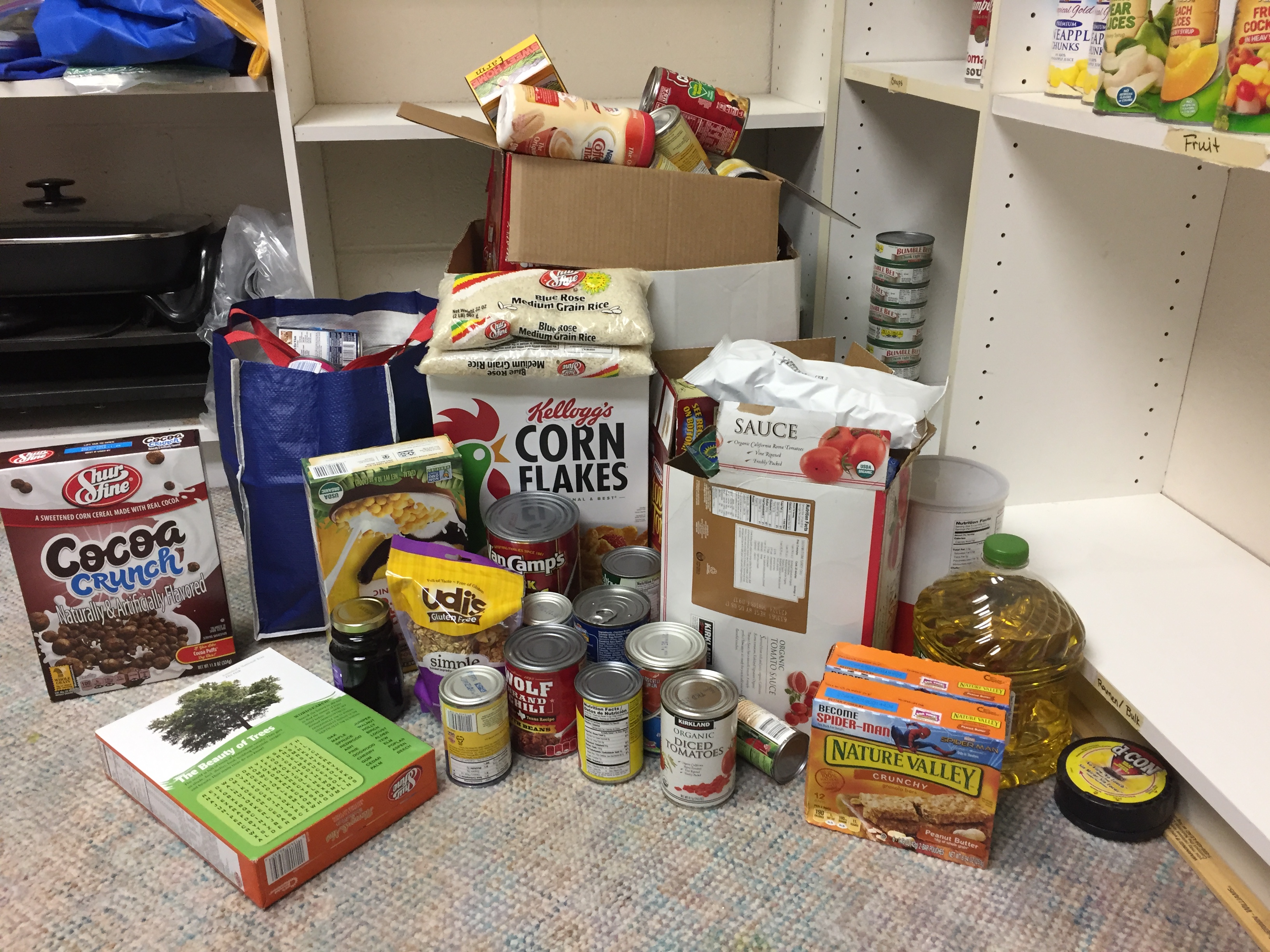 The next step: find clients in need of food. I was still thinking about how to go about this when God brought a person to us! A fellow team member and I were doing some re-organization in the pantry area. I said, "I'll go ask Elizabeth about whether we should keep that item or not." Footsteps on the stairs: Elizabeth appeared then, with a man who'd dropped by the church seeking help.
"Whatever you ask for in prayer with faith, you will receive." Matthew 21:22
What extraordinary timing! Mr. M. was passing through the area on his way to relocating in another state. He had a colorful--and violent--history. Yet I felt comfortable talking with him and getting to know his story. He stated that he was a new Christian and wanted to change his life. I encouraged him to seek support when he reached his destination; to get involved with a local church. We made a connection. He expressed astonishment at the help offered to him. Then he packed his motorcycle saddlebags with food and drove off.
This experience provoked some questions for me: By not confronting Mr. M's story inconsistencies, did I reinforce the concept that church people are naive and easily manipulated? Should I have been confrontive? Or witnessed more, explained more...how does one handle drop-in clients anyway?
God provided both a client and a learning experience at exactly the right time!
Click here to learn how you can serve the food pantry and what kind of donations are needed!
Announcements: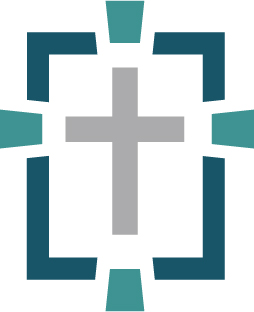 MCC Elders and Connectors are hosting a Starting Point Lunch on January 13th after 2nd service. The luncheon is a great way to learn more about MCC, ask questions and meet new people! We encourage anyone who is considering making MCC their church home to attend and get connected! Contact Elizabeth to RSVP today.
---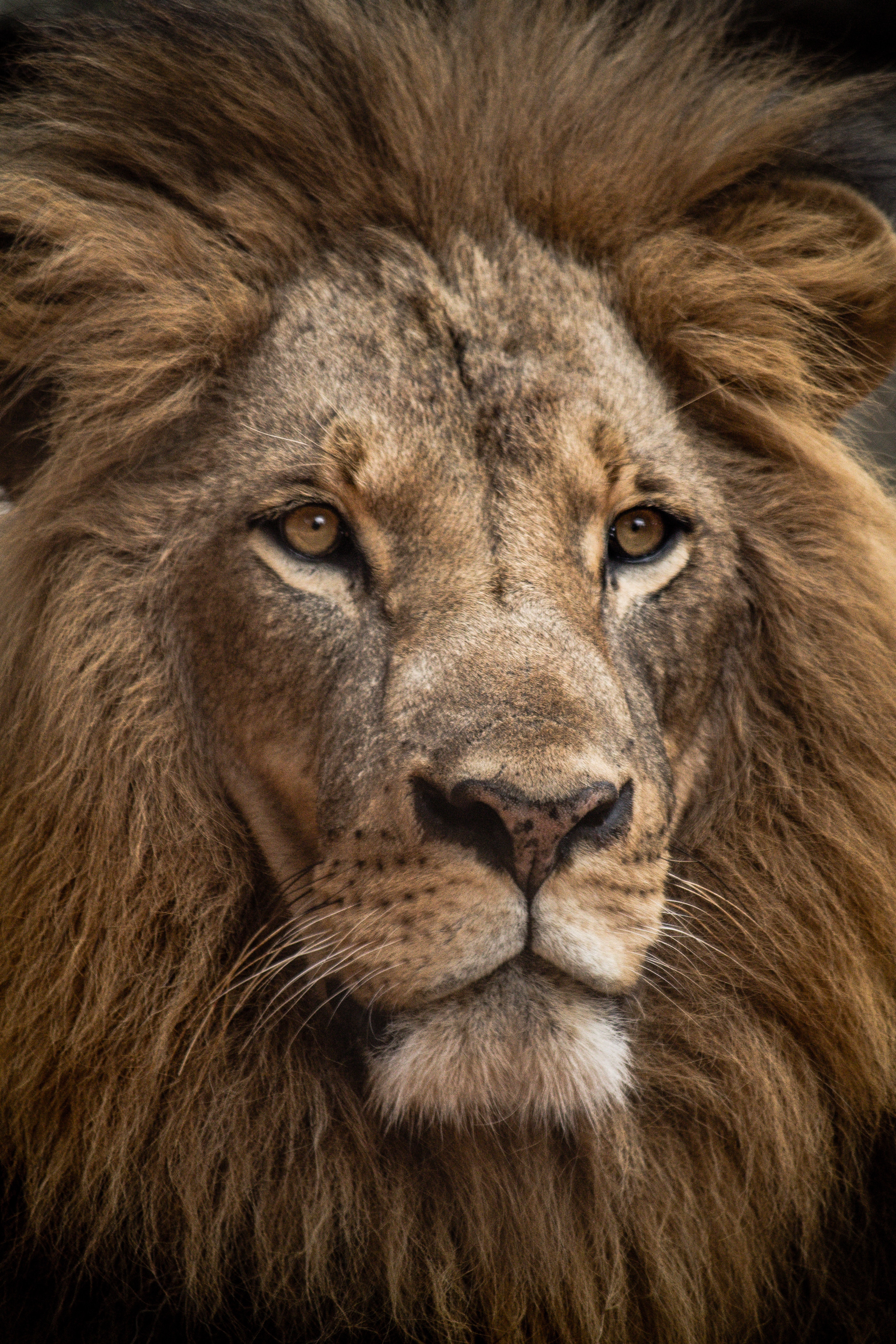 For any ladies interested in prophetic literature or wanting to begin a Bible Study in the New Year, MCC is starting a new Bible Study in January! What is the heart behind the roar of the Lion from Zion? In this 16-week study through the book of Amos, beginning January 7th and meeting Monday mornings at 10 a.m., you will learn about a loving God who prepares His people to live forever. We hope you will consider joining us for this fantastic study! Child care is provided. Please contact Elizabeth Allan to learn more.
---
If you have ever felt like you don't fit in, that you aren't good enough, that everyone else has it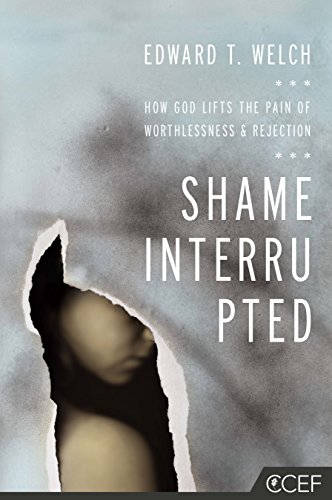 together while you struggle to even show up, then we invite you to join us. We want you to learn that we have a God who lifts the pain of worthlessness and rejection! Starting Thursday, January 17th, Sara Ghormley and Elizabeth Allan will lead discussions as we prayerfully work through Ed Welch's book, "Shame Interrupted". We begin at 6:30 and end at 8, and will meet for 16 weeks. Cost is $16 per person, but scholarships are available. Please contact Elizabeth and let her know so she can order a book for you.
---
Would you like to learn how to respond to conflict Biblically? Pastor Frank Malizzo, Elizabeth Allan and Spencer Brown are hosting a Peacemaking as Evangelism Workshop at MCC on January 25th-26th. The class will highlight Biblical tools that can be used for work, in the community, in the home and as a tool for evangelism. "Conflict presents unique opportunities to serve other people, we can demonstrate the love of Christ and give witness to the gospel even to people who are attacking us." Ken Sande. Contact Elizabeth to learn more.

---