Faith, Friends & Fellowship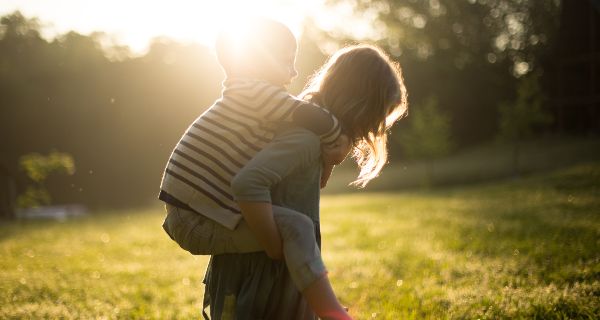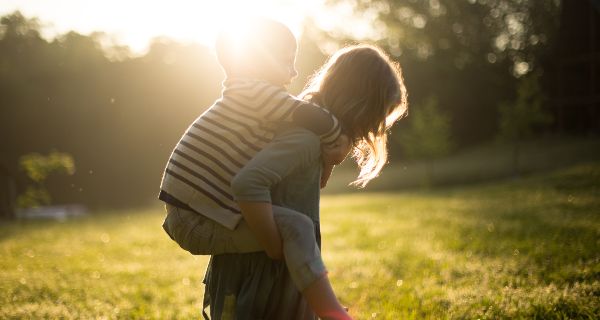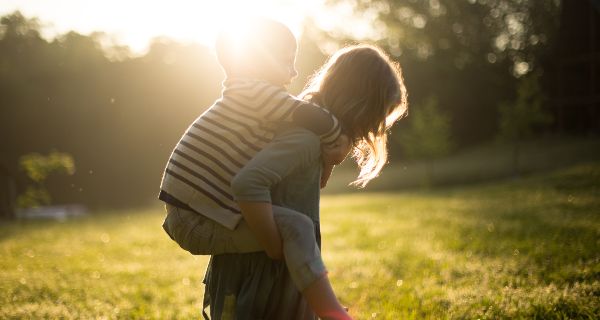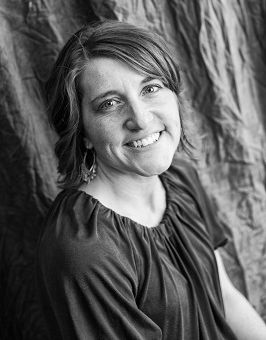 Why attend a church picnic just hours after going to church? Aren't these the same people you just shared a pew, and maybe coffee, with in a different setting? Didn't you already fellowship before and after service with these people? Or maybe you said a brief hello and shook hands during the welcome? That all may be true but something different, something more, happens at a church picnic. It is a special opportunity for a deeper fellowship and unity, and it's fun! Just look at the photos from our 2017 Church Picnic!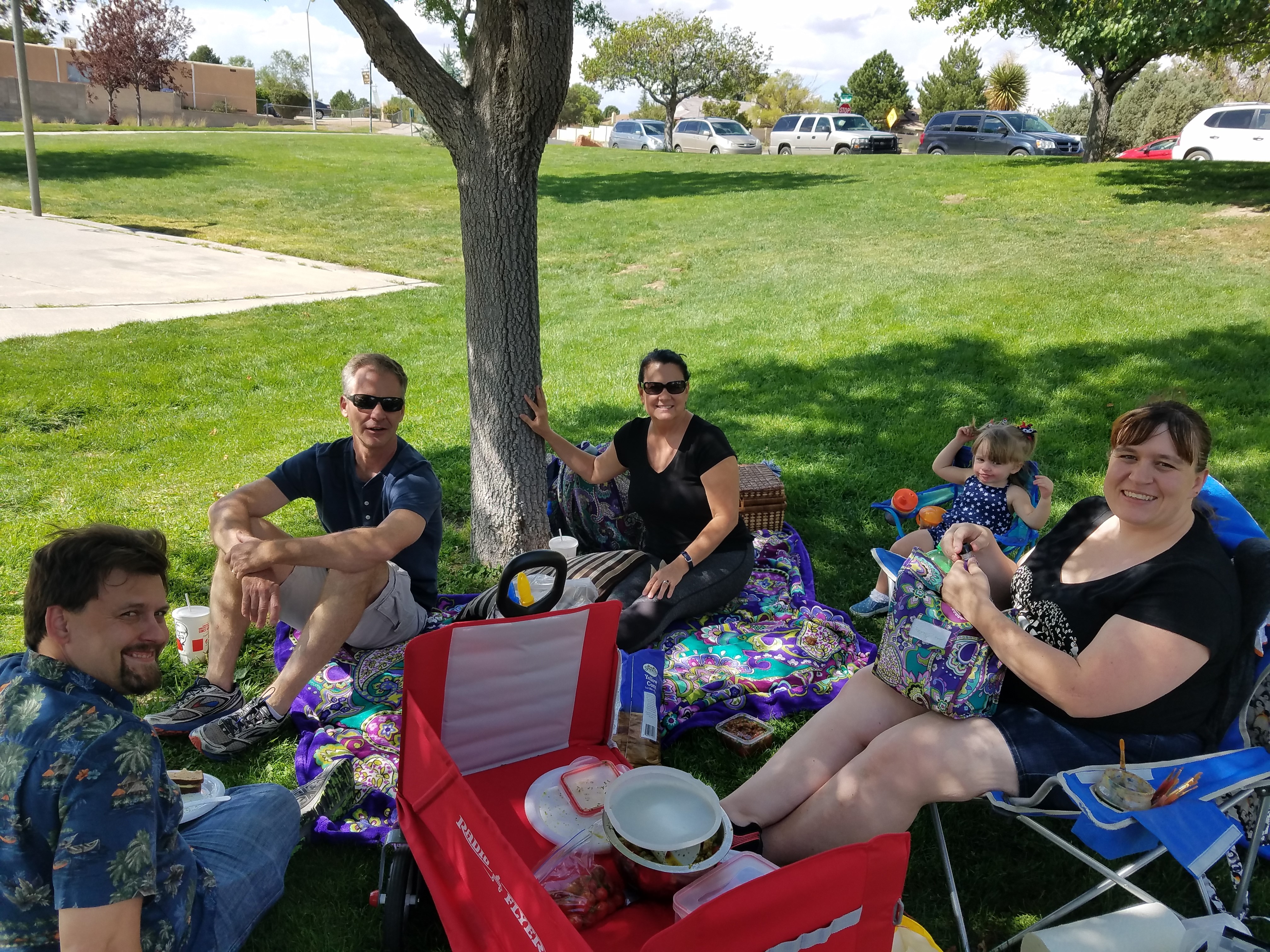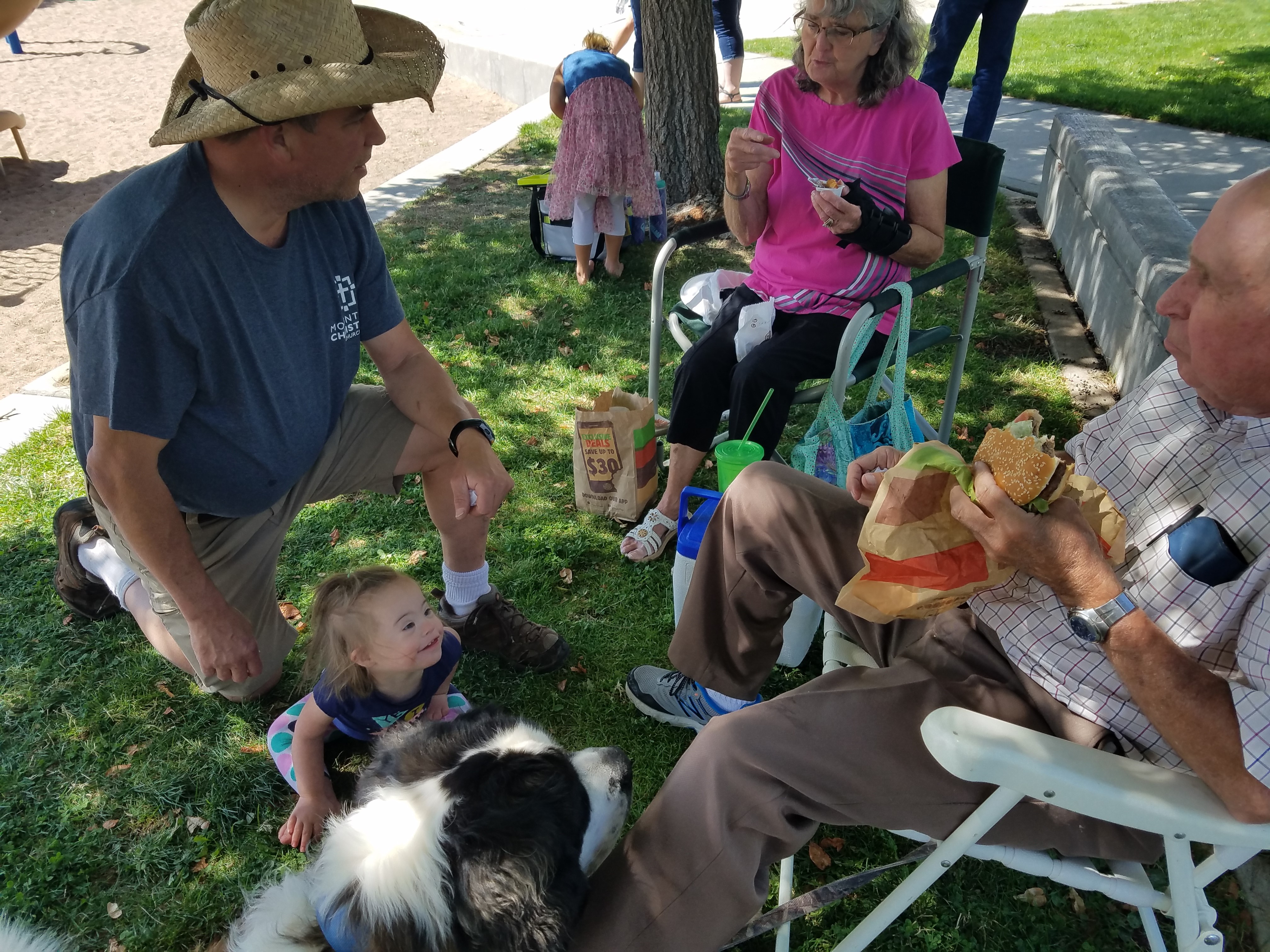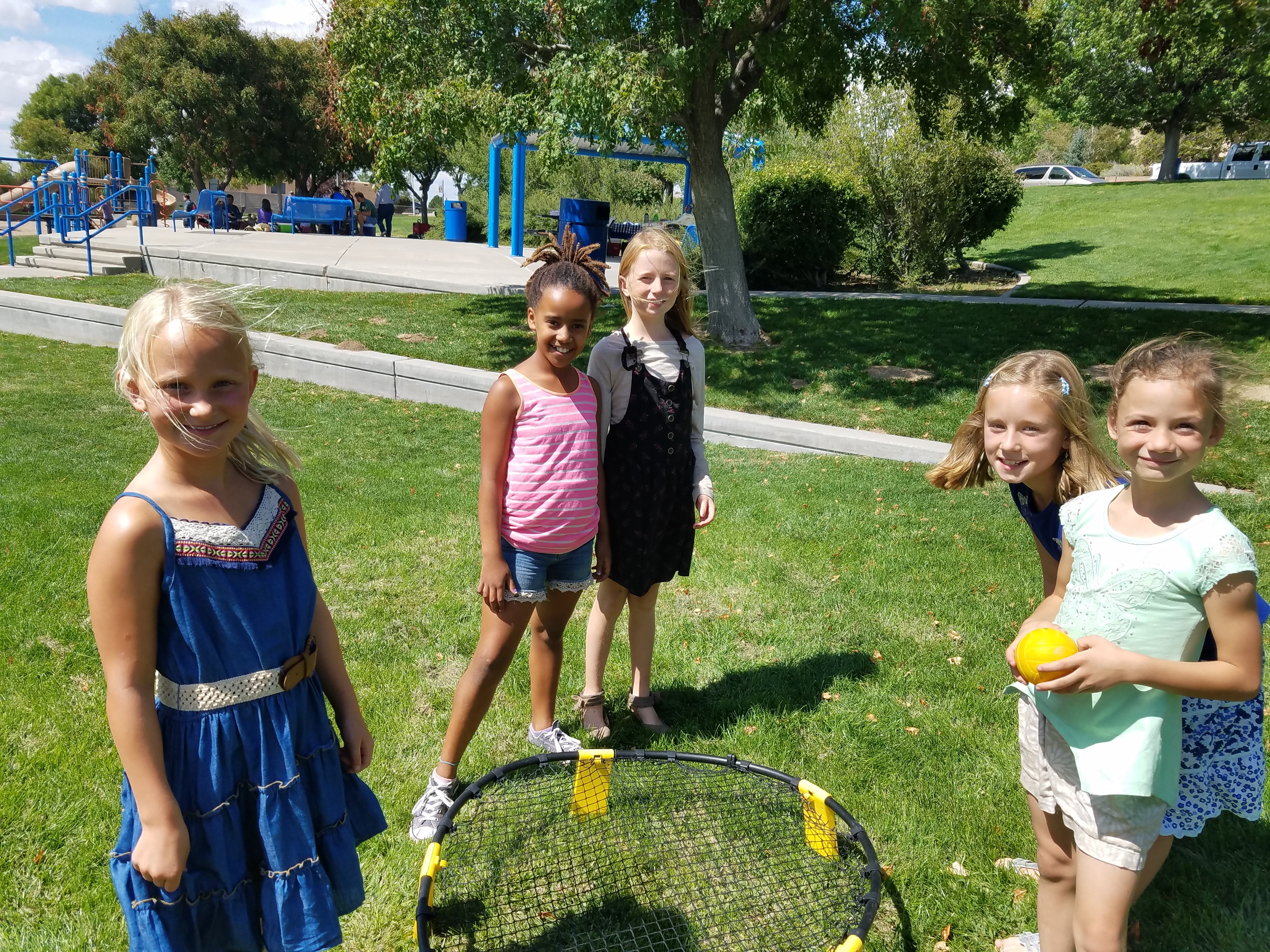 Church picnics give us time to sit, listen and enjoy one another in a completely different setting; play music, volleyball or soccer; and give us time for real, relational fellowship to happen naturally. And let's be honest, relational fellowship takes time, it's an investment and sometimes even the most devout Christians just forget to make that time on Sunday mornings. We may be running late, rushing off to teach children's church, lead worship, or set out coffee for fellowship. For many of us, Sunday mornings are busy. A church picnic gives us the chance to slow down, together.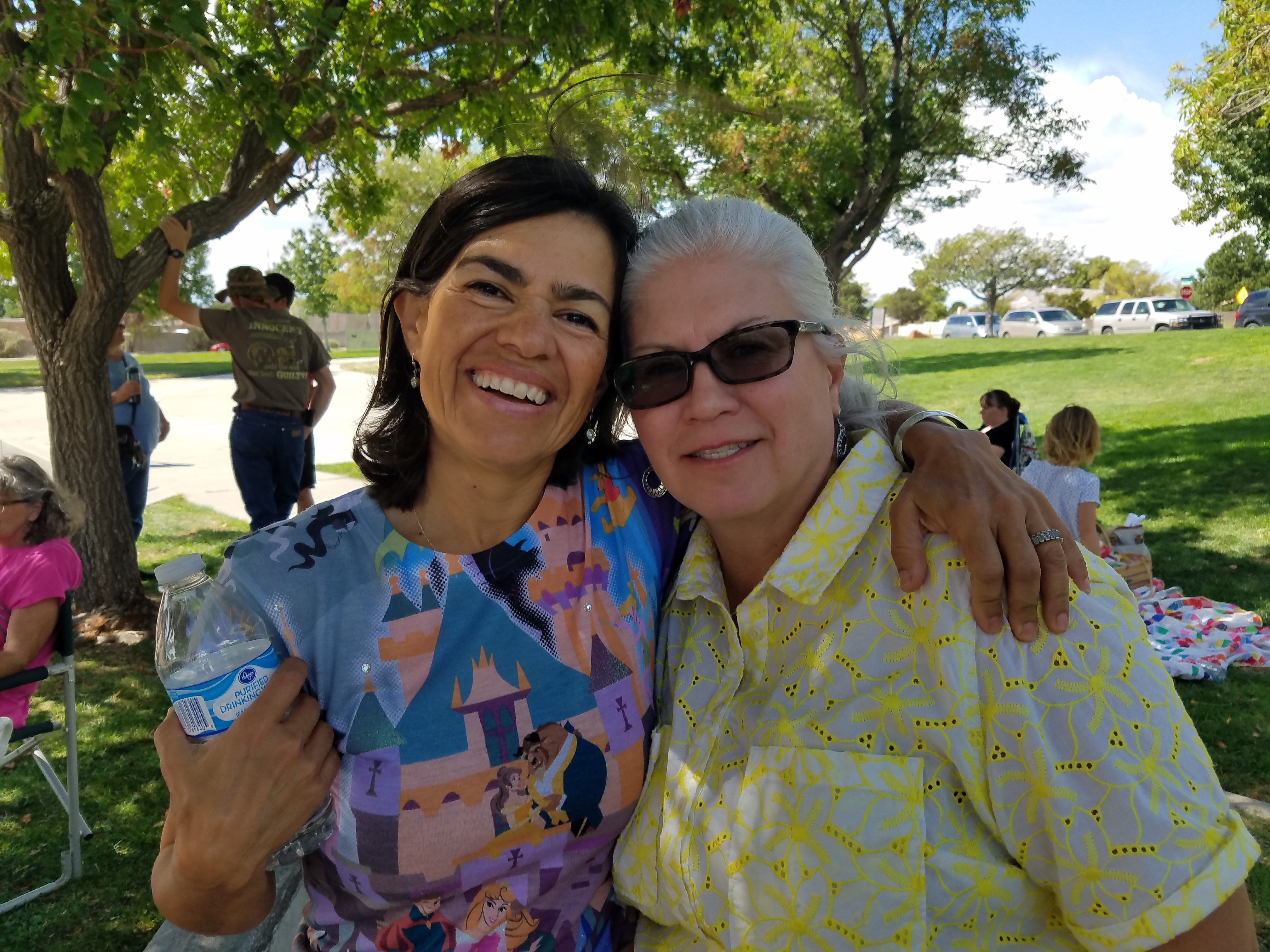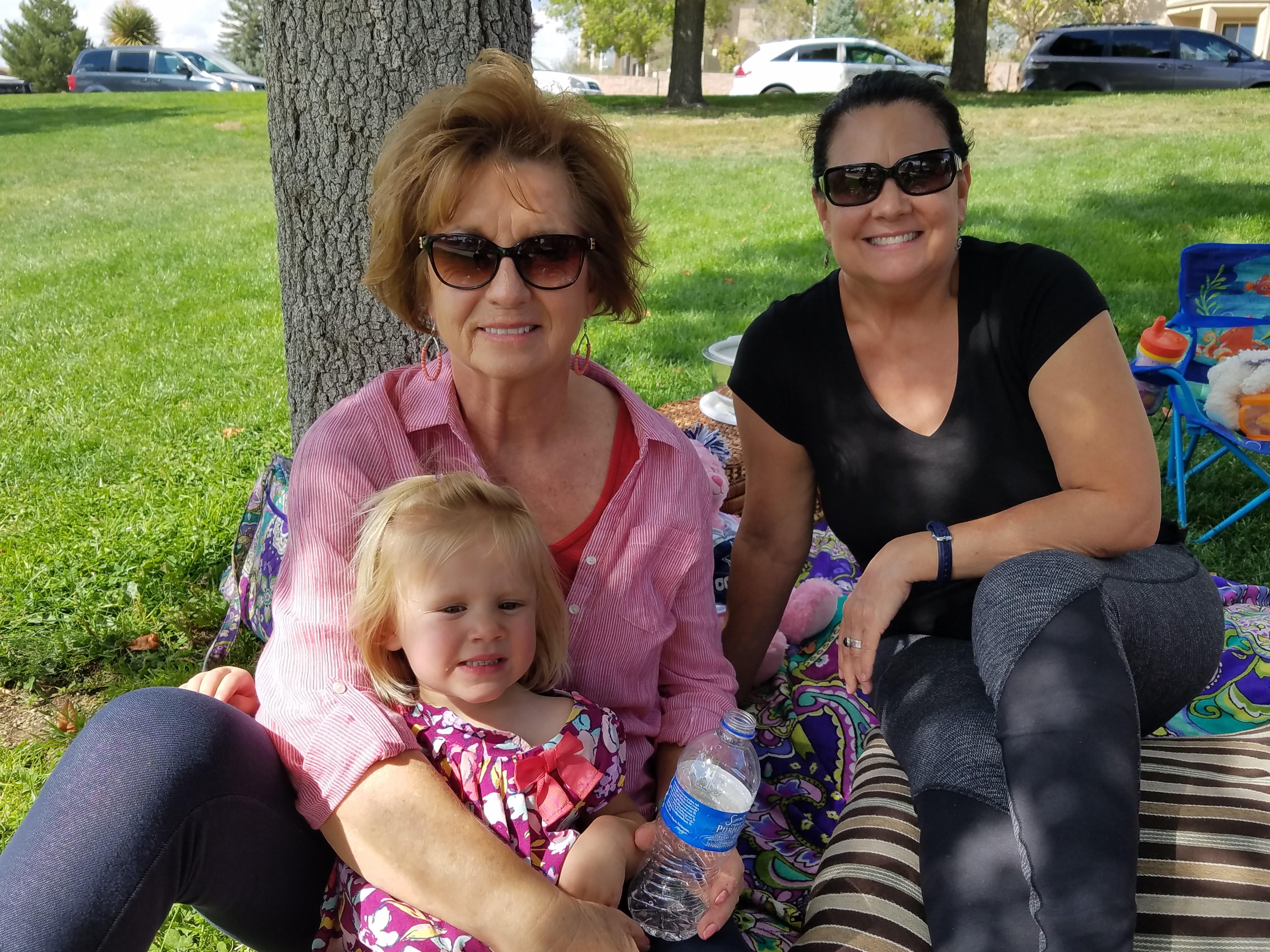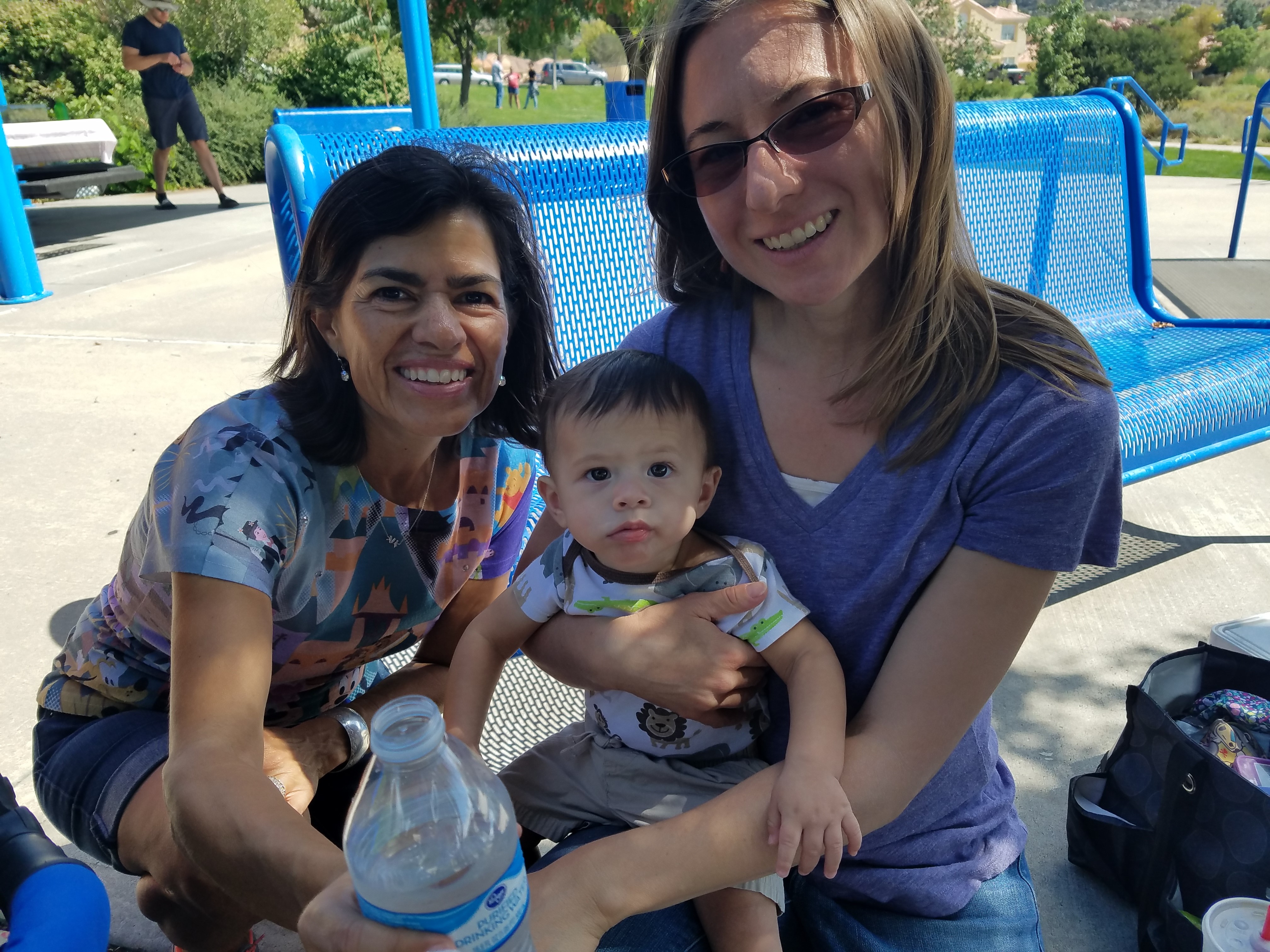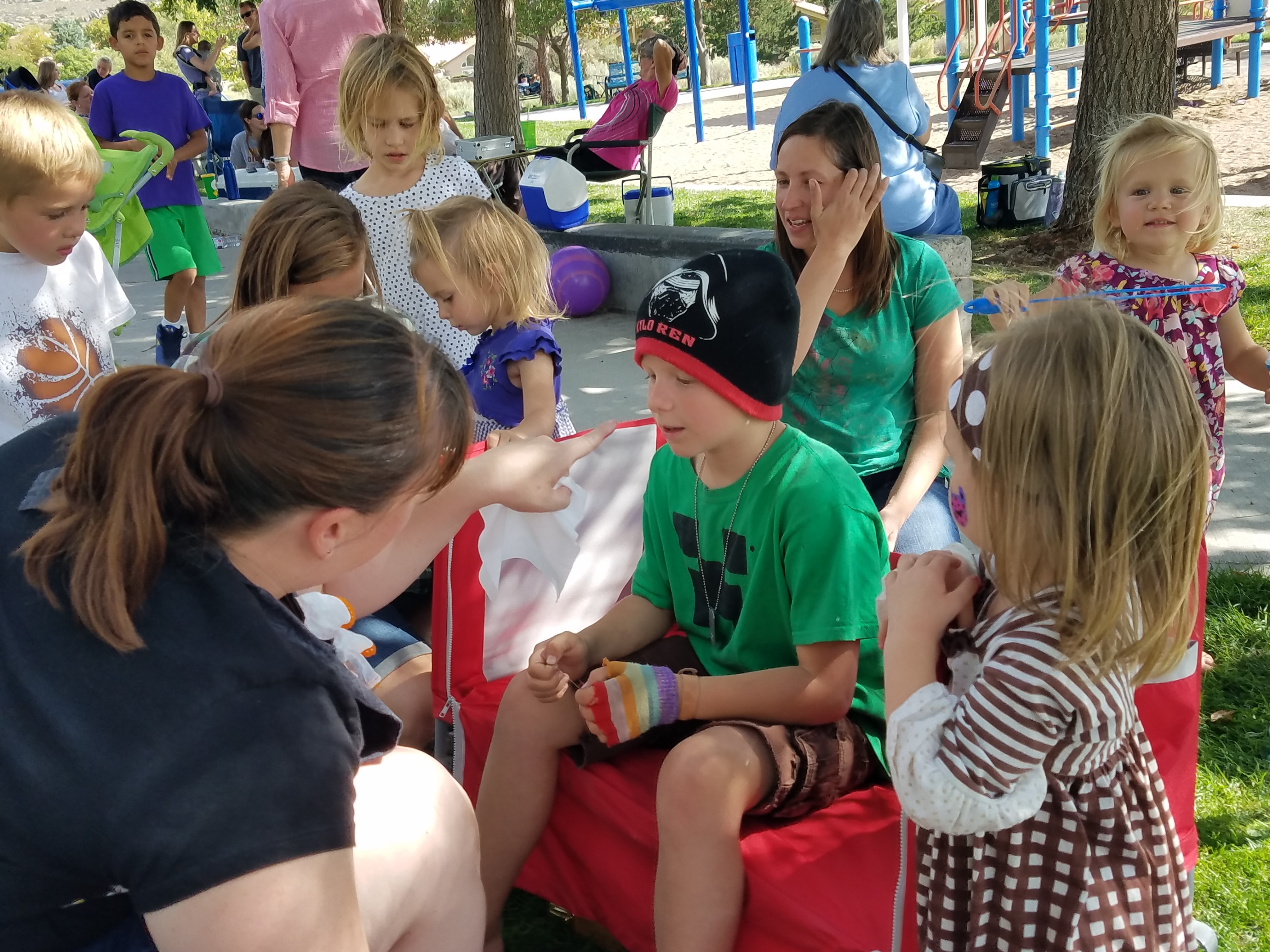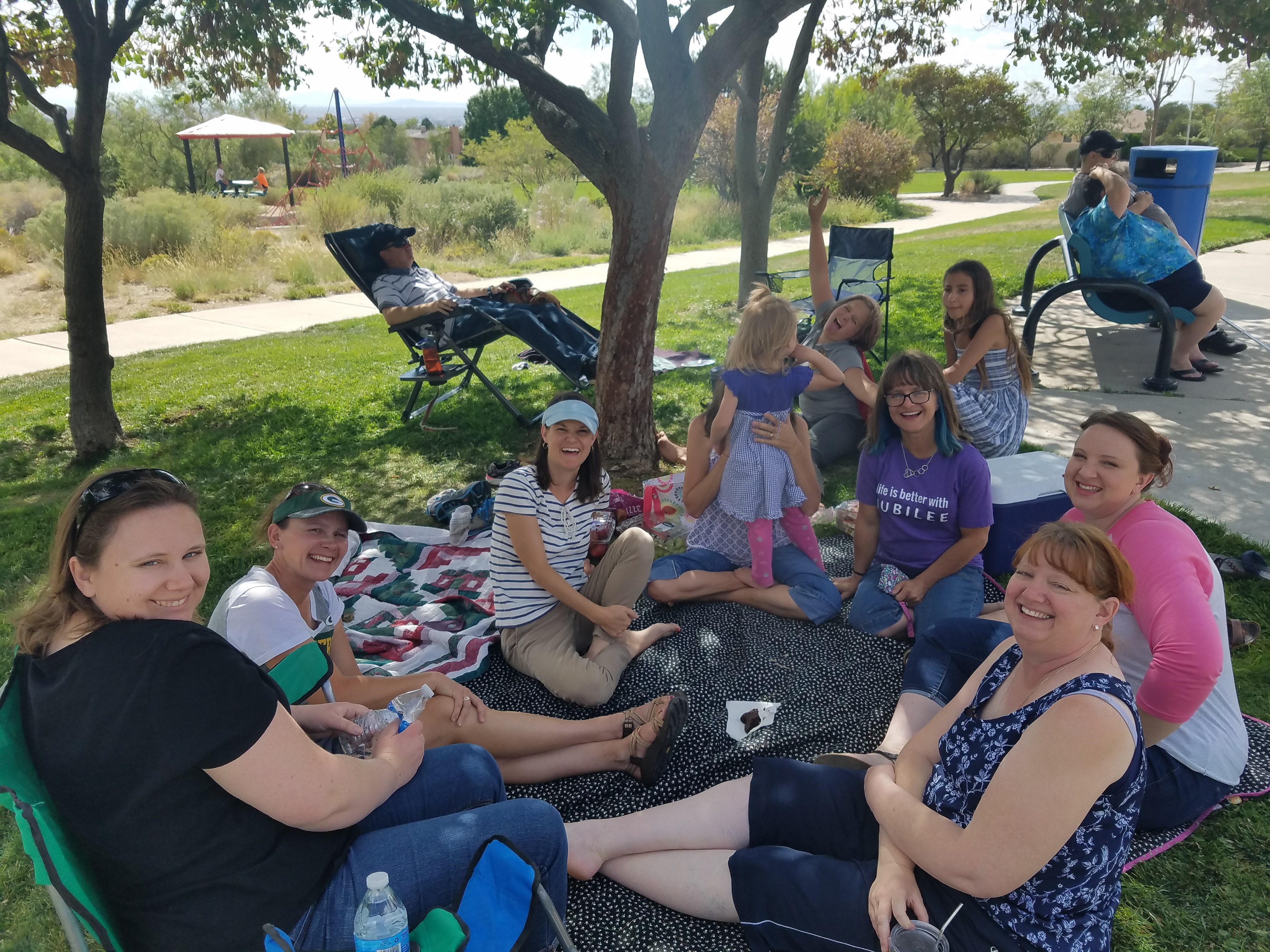 Here are some reasons why you might want to attend the MCC Church Picnic this Sunday:
It's eye-opening to see people, some of whom you've known for years, in a different environment.

Competing against a Deacon in volleyball feels very different than having a theological discussion with them during Bible Study! Let's get to know our church family on every level, not just the "dressed in our best Sunday morning" level. Let's laugh together, compete together, and enjoy each other's company!

Extended conversations happen far more organically when we can relax, without the pressure of time.

Real relationship takes time and focus, let's make it a priority.

It is a good chance to meet someone new!

Someone who attends 1st service if you are a 2nd service regular! Someone you've seen but haven't had the time to introduce yourself to yet.

You might learn something new about a fellow church member that you may not have known other-wise.

Did you know that Larry Beatty plays the harmonic and Jake Gray plays the guitar? I didn't until seeing them play at last years' picnic!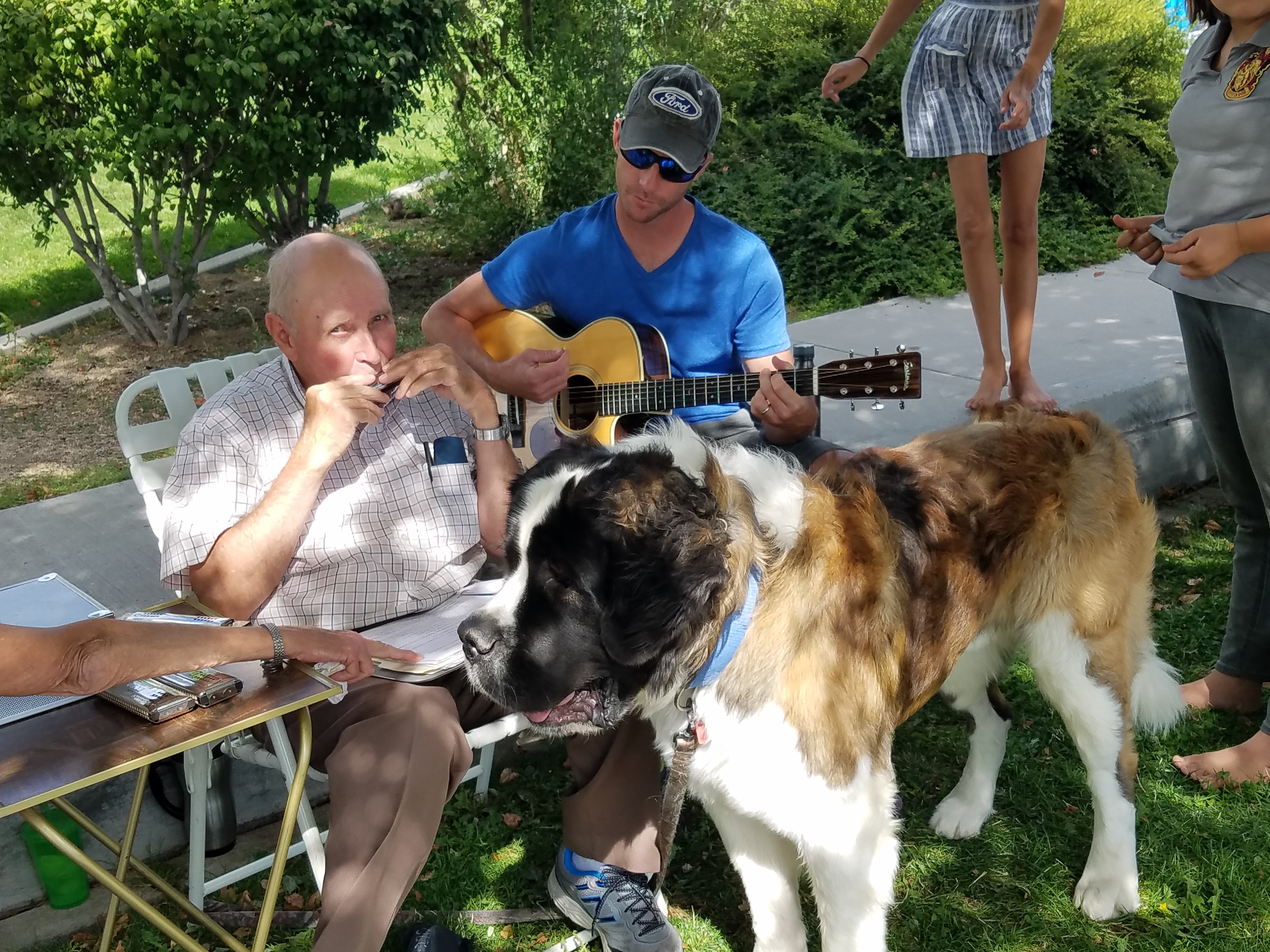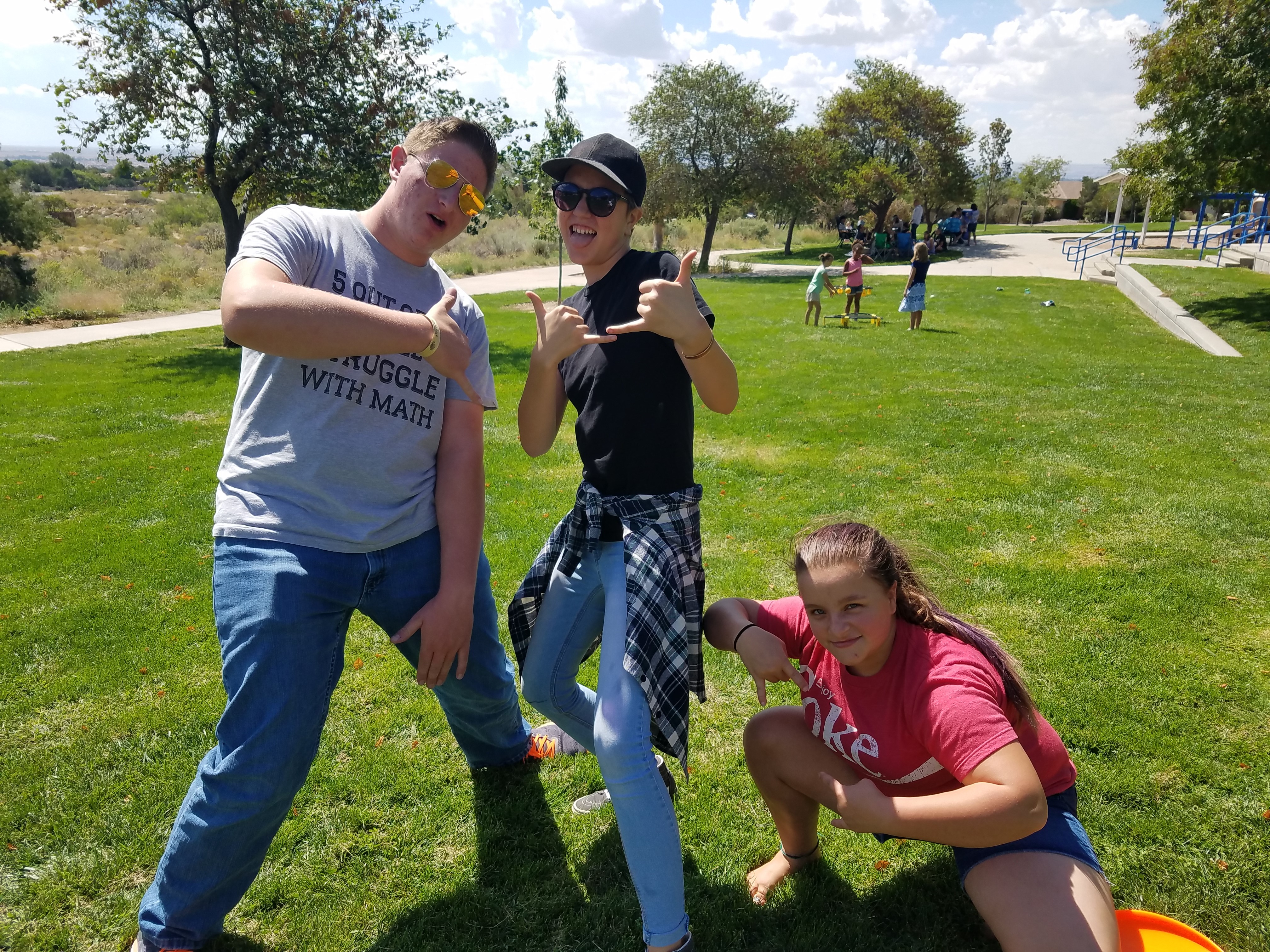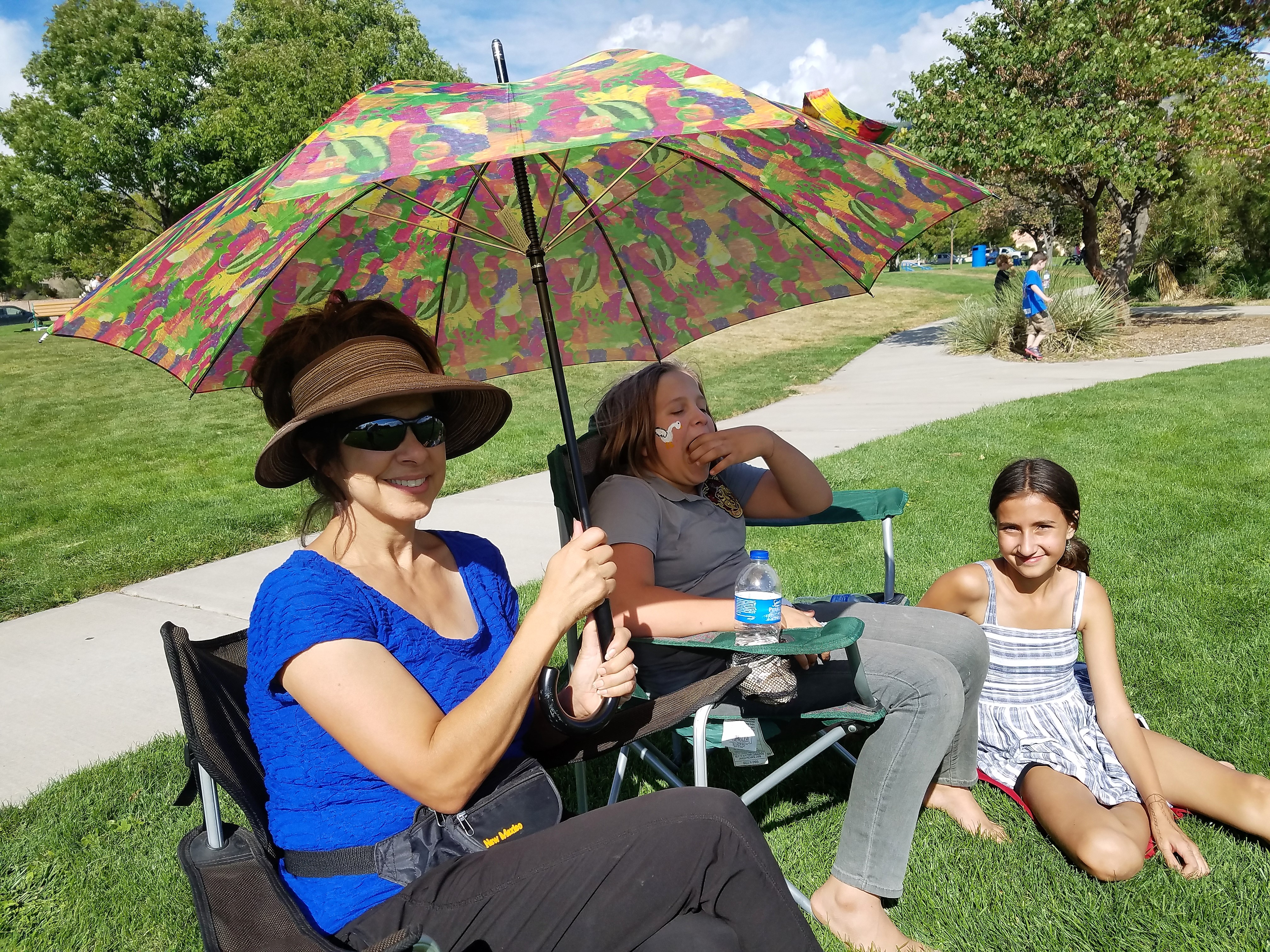 Church picnics give us a chance to get to know another one another on a different level, at a slower pace, for the simple purpose of building relationship, with a little healthy friendly competition thrown in!
We hope you will join us this Sunday, September 23rd from 1-5pm at Embudo Hills Park in Albuquerque for MCC's End of Summer Picnic! Bring your family, food & drinks, chairs/blanket and lawn games! Water bottles and dessert provided. We will have some friendly competition, great conversation and maybe even some music!
Announcements: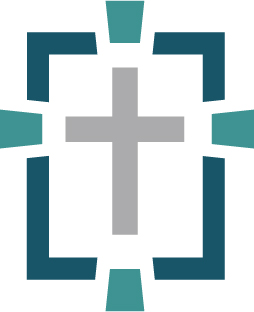 MCC Elders and Connectors are hosting a Starting Point Lunch on January 13th after 2nd service. The luncheon is a great way to learn more about MCC, ask questions and meet new people! We encourage anyone who is considering making MCC their church home to attend and get connected! Contact Elizabeth to RSVP today.
---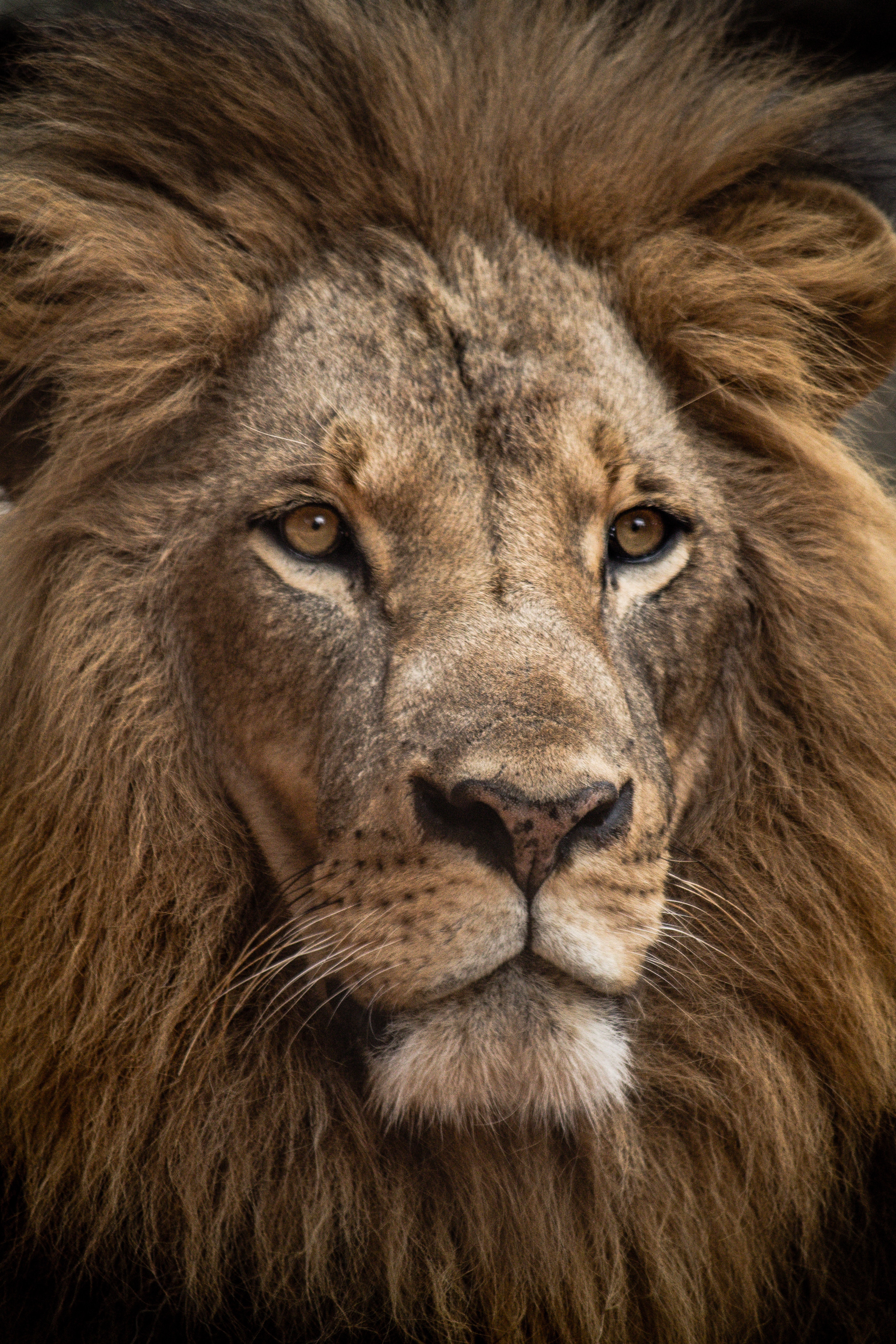 For any ladies interested in prophetic literature or wanting to begin a Bible Study in the New Year, MCC is starting a new Bible Study in January! What is the heart behind the roar of the Lion from Zion? In this 16-week study through the book of Amos, beginning January 7th and meeting Monday mornings at 10 a.m., you will learn about a loving God who prepares His people to live forever. We hope you will consider joining us for this fantastic study! Child care is provided. Please contact Elizabeth Allan to learn more.
---
If you have ever felt like you don't fit in, that you aren't good enough, that everyone else has it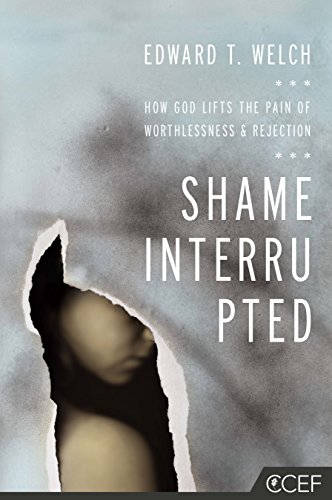 together while you struggle to even show up, then we invite you to join us. We want you to learn that we have a God who lifts the pain of worthlessness and rejection! Starting Thursday, January 17th, Sara Ghormley and Elizabeth Allan will lead discussions as we prayerfully work through Ed Welch's book, "Shame Interrupted". We begin at 6:30 and end at 8, and will meet for 16 weeks. Cost is $16 per person, but scholarships are available. Please contact Elizabeth and let her know so she can order a book for you.
---
Would you like to learn how to respond to conflict Biblically? Pastor Frank Malizzo, Elizabeth Allan and Spencer Brown are hosting a Peacemaking as Evangelism Workshop at MCC on January 25th-26th. The class will highlight Biblical tools that can be used for work, in the community, in the home and as a tool for evangelism. "Conflict presents unique opportunities to serve other people, we can demonstrate the love of Christ and give witness to the gospel even to people who are attacking us." Ken Sande. Contact Elizabeth to learn more.

---