Christmas Books and Counting Down!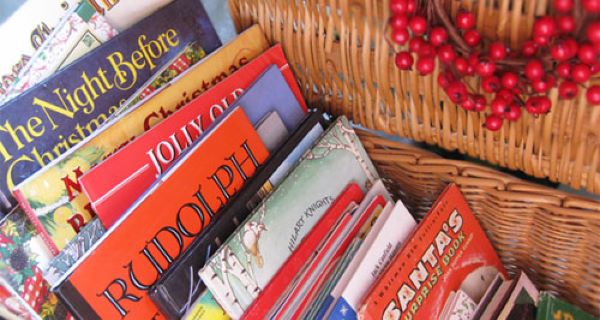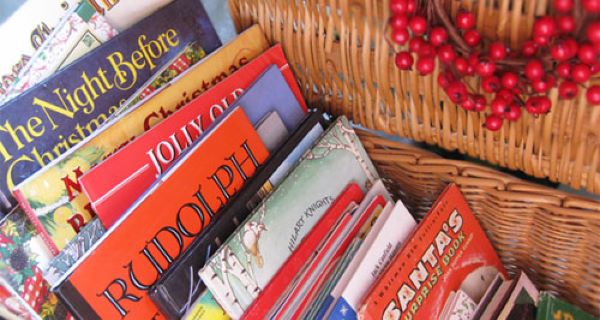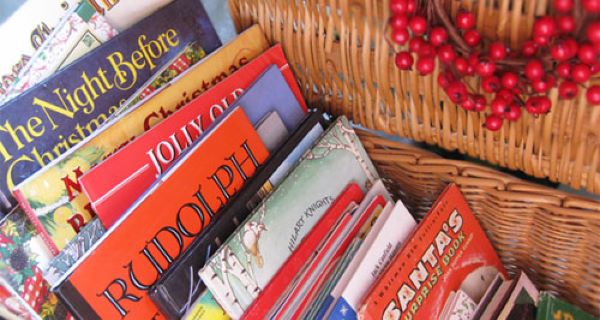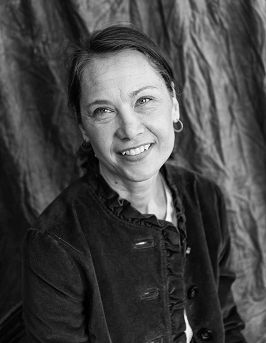 Although not as traditional as some, our advent season is filled with family, joy and expectation, just the same. One of our favorite Advent traditions combines Christmas books and a sort of countdown.
Being a bookish family, a book-related Advent idea appealed to me immediately. I first heard about it from the lovely Sally Clarkson of MomHeart Ministry fame, but have seen other people share it since then.
The original idea is to wrap 24 Christmas themed books, and unwrap one each day to enjoy leading up to Christmas.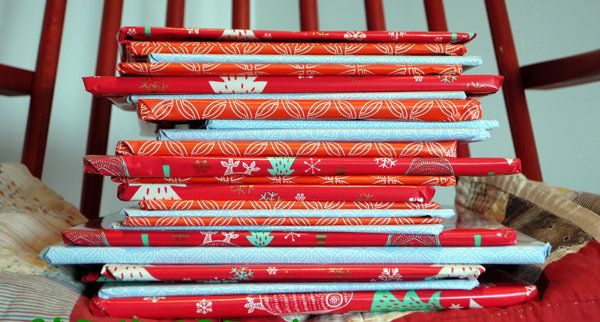 This is great for smaller kids, because as they see the pile grow smaller, they know that Christmas is getting closer in a real, tangible way.
We have added movies to the mix, just one or two per week, our favorites (think White Christmas, It's A Wonderful Life, The Nativity, etc.)
The books are all types; we have the fun, very American 'Twas the Night Before Christmas, and The Grinch Who Stole Christmas, but also more meaningful and traditional The Three Trees and The Nutcracker. One of my favorites is Why Christmas Trees Aren't Perfect which encourages service to others.
In the beginning, we didn't have enough Christmas themed books to get us through, but this is where a thrift store can really come in handy! Over the years we have replaced some of the less-loved thrift store books with beautiful, meaningful, favorites.
It is possible that as our kids get older, the books may get more grown up too, but we will probably still have a few family favorite picture books in our pile!
For our family, to gather together and experience a story has become one of our favorite parts of the Christmas season. It is truly a joy to watch the kids unwrap a book and have their faces light up in anticipation!
Jesus and joy go hand in hand. The angels confirmed it that night, long ago. And this is one joy-filled tradition that transforms us and brings us closer together as a family.
0 comments
Announcements:
In observance of Memorial Day the MCC office will be closed

Tuesday, May 29th

.
There are some immediate needs in the Food Pantry. We are in need of soup, rice, tuna, jelly and canned/boxed milk. Please take note of the expiration date when you are donating. Thank you!
Ladies, the Women's Serving Team is hosting Sips and Salads (an evening version of Mugs & Muffins) on

Tuesday, June 19th from 6pm-9pm.

Emily Gray will be speaking about "Waiting on God." It is sure to be an amazing evening of fellowship, scripture, food and sharing. We hope you will join us. This is a potluck event so please RSVP to Elizabeth to let her know you can attend and if there is a dish you would like to contribute!

Women, are you looking for a way to stay in the Word this summer? We have two studies looking at the Gospel of John. Contact Elizabeth for more information about either of these studies (below).
Beginning

Wednesday, June 6th at 5:30 p.m.

we will begin a 12-week study by Justin Buzzard. This is part of the Knowing the Bible Series edited by J. I. Packer. Cost is $10.
If you are looking for a morning study, we will begin discussion on the Gospel of John on

Monday, June 11th at 10 a.m.

No cost, just bring your Bible and read with us.
June 25th – 29th

from

9am – 12pm
We have a month until VBS starts and are working hard to get our volunteer list completed! There are a number of positions open and waiting for a volunteer like you to fill them! We are looking for activity assistants, snack helpers, help with music and crafts and many more!
Click here
to register as VBS volunteer today or contact Nicole Barker by June 1st to get involved!
Click here to Register your kids and grand kids for VBS today!
Missionaries Return from Bolivia
Check out the story, Missionaries Return from Bolivia that ran in the East Mountain Telegraph, April 6th, 2017.