Christmas Books and Counting Down!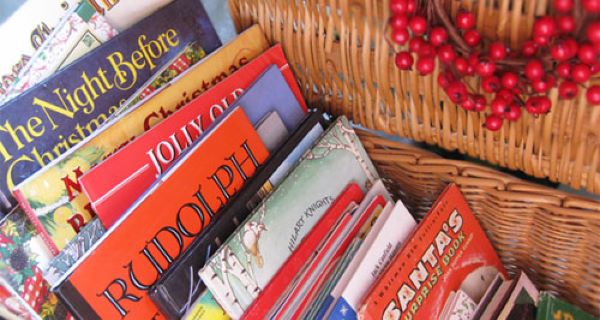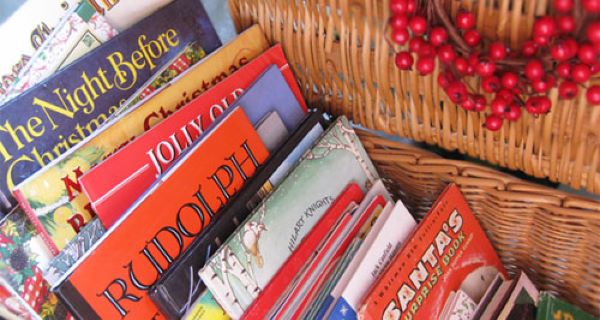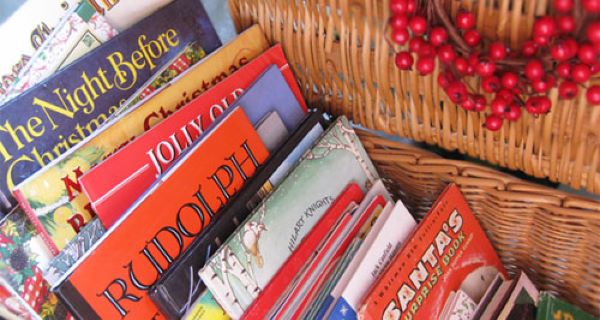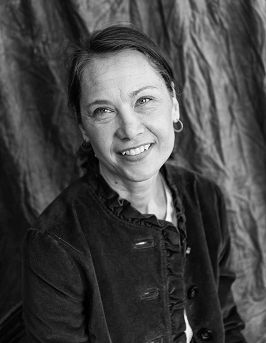 Although not as traditional as some, our advent season is filled with family, joy and expectation, just the same. One of our favorite Advent traditions combines Christmas books and a sort of countdown.
Being a bookish family, a book-related Advent idea appealed to me immediately. I first heard about it from the lovely Sally Clarkson of MomHeart Ministry fame, but have seen other people share it since then.
The original idea is to wrap 24 Christmas themed books, and unwrap one each day to enjoy leading up to Christmas.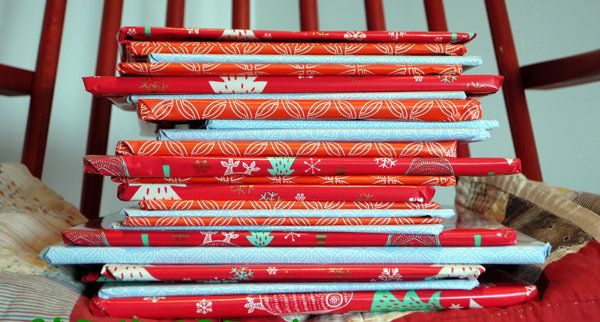 This is great for smaller kids, because as they see the pile grow smaller, they know that Christmas is getting closer in a real, tangible way.
We have added movies to the mix, just one or two per week, our favorites (think White Christmas, It's A Wonderful Life, The Nativity, etc.)
The books are all types; we have the fun, very American 'Twas the Night Before Christmas, and The Grinch Who Stole Christmas, but also more meaningful and traditional The Three Trees and The Nutcracker. One of my favorites is Why Christmas Trees Aren't Perfect which encourages service to others.
In the beginning, we didn't have enough Christmas themed books to get us through, but this is where a thrift store can really come in handy! Over the years we have replaced some of the less-loved thrift store books with beautiful, meaningful, favorites.
It is possible that as our kids get older, the books may get more grown up too, but we will probably still have a few family favorite picture books in our pile!
For our family, to gather together and experience a story has become one of our favorite parts of the Christmas season. It is truly a joy to watch the kids unwrap a book and have their faces light up in anticipation!
Jesus and joy go hand in hand. The angels confirmed it that night, long ago. And this is one joy-filled tradition that transforms us and brings us closer together as a family.
0 comments
Announcements:
The Women's Serving Team is hosting a Mugs & Muffins event August 10th from 9:00 – 11:00am in the Fellowship Hall. Christine Leggett will be leading us in a discussion about the spiritual battle we each have with the desires of our heart. It will be a morning of fellowship, rich discussion and encouragement as we come together to study God's Word. Praying you can join us. Don't forget your favorite coffee mug! Please RSVP to Christine if you need childcare.
You can go on a mission trip and never leave Albuquerque. International Students Incorporated (ISI) helps international students when they arrive in the U.S. ISI has a chapter at UNM helping pick up students as they arrive at the airport, providing temporary home stays, helping find housing, English as a second language training and friendship partners. A new school year is getting started with hundreds of international students arriving at UNM. Please consider helping in one of the ways noted above. Alternatively, we will be providing lunch for students and volunteers on Wednesday, August 7 (signup sheets will be in the foyer). If you are interested in helping or just want more information please contact Vince Tidwell.
MCC's Shine Partnership is hosting a dessert night Wednesday, August 14 at 7:00pm at Ashley Procter's house! Current Shine volunteers, anyone curious about what Shine is, or those interested in becoming a Shine volunteer are invited! Contact Ashley if you have questions or need directions.
Save the Date: MCC Elders are hosting a 4-week Foundations Class starting September 15 and running through the first week in October. This class is designed to better help you get to know MCC - who we are, what we believe and why, and how to get connected. Please sign up with Sarah.