A Sacrifice of Worship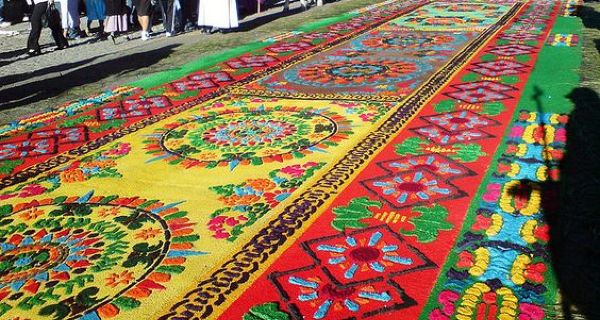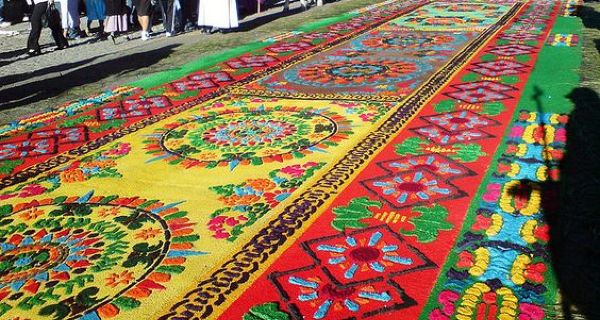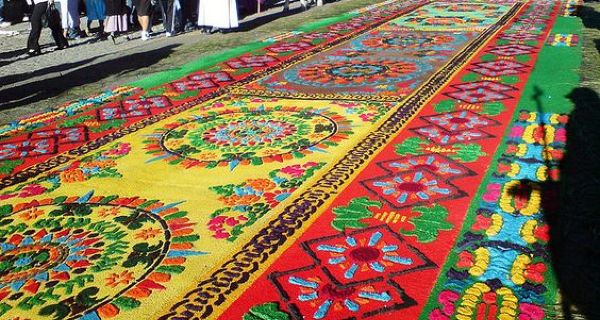 Years ago, when MCC was supporting the Nij family in Guatemala, I had the opportunity to visit the Morning Glory Christian Academy in San Raymundo, Guatemala. While I was there, they took me to Antigua, which was once the Spanish colonial capital of Central America. The city has beautiful cathedrals and palaces and is located between three large volcanic peaks.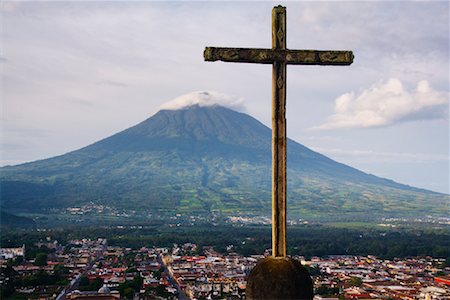 I had the added benefit of visiting around the time of Easter. During this time they have a huge celebration involving processions that move through town commemorating Jesus triumphal entry into Jerusalem, His march up Calvary, and His resurrection. Prior to each of the processions, community members decorate the streets with ornate murals made of sand, colored sawdust, grains, flowers, and leaves.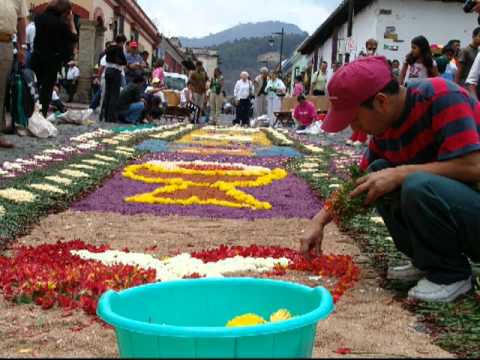 These amazing creations take hours to prepare and then the procession tramples the murals underfoot and destroy them.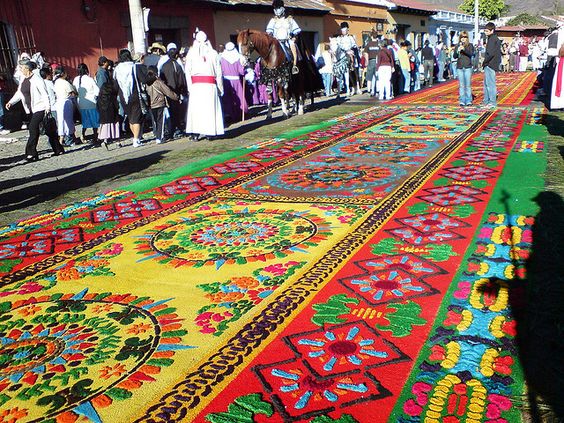 One questions why they would spend so much time just to have the mural destroyed—the artists view this as a simple act of sacrifice and worship.
What simple act of sacrifice might you make on this Easter: invite a friend or family to worship; a word of encouragement; serving one in need; visit a shut in; pray for the lost; bring a heart to worship that is truly centered on our Lord?
I beseech you therefore, brethren, by the mercies of God, to present your bodies a living sacrifice, holy, acceptable to God, which is your spiritual service. ~ Romans 12:1
0 comments
Announcements:
On Sundays, we have three options for Worship & Praise! Please join us:
Outdoors at 8:30 & Indoors 10:30am

Via live-stream at 10:30am on Facebook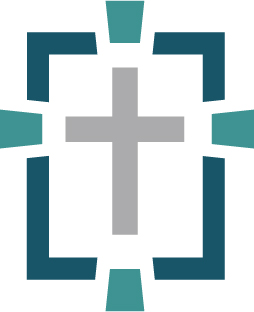 Please read the Guidelines for Gathering to Worship Together at MCC in its entirety so that you know what to expect when you come to our outdoor service. This will help you and those around you navigate a very new situation, hopefully in a way that is as seamless as possible. We believe that our unity will be expressed and strengthened as we serve one another in Christ this week so join us in extending grace to each other, amid our differing perspectives, and different views about how to live in this time.
"... submit to one another out of reverence for Christ."
Eph. 5:21
"Outdo one another in showing honor."
Rom. 12:10
"By this all men will know that you are My disciples,
if you have love for one another."
Jn. 13:35
Please know that we are making every effort for this gathering to be in full compliance with the protocols given by authorities. No single plan for our meeting will ever be the perfect solution in any one person's eyes. We will all be making compromises. But as we defer to these guidelines set up by our elders and leadership, we will be serving our fellow believers, honoring Christ as best we can, and providing for a beautiful expression of worship to happen together.
Please stay home if any of the following apply to you:
You are immunocompromised.

You are feeling ill (running a fever, coughing, or showing other signs of sickness)
Please don't put yourself or others at risk. Thank you for staying home and staying safe, because we love you!
---