A Sacrifice of Worship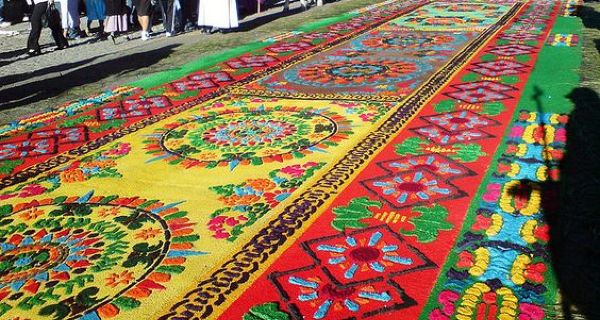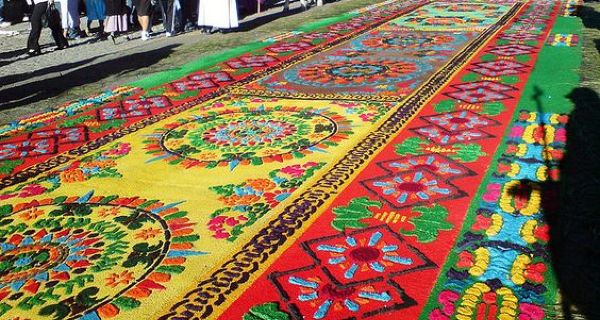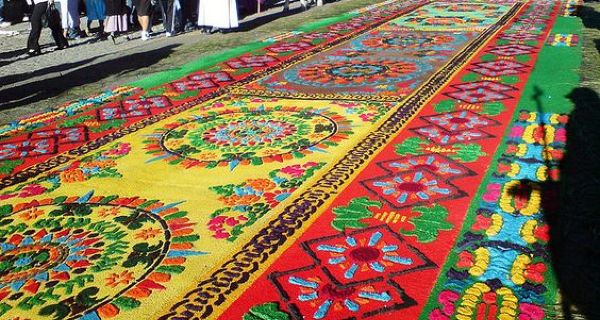 Years ago, when MCC was supporting the Nij family in Guatemala, I had the opportunity to visit the Morning Glory Christian Academy in San Raymundo, Guatemala. While I was there, they took me to Antigua, which was once the Spanish colonial capital of Central America. The city has beautiful cathedrals and palaces and is located between three large volcanic peaks.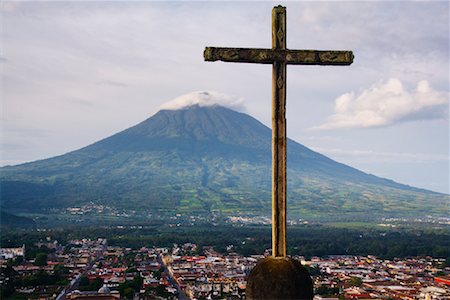 I had the added benefit of visiting around the time of Easter. During this time they have a huge celebration involving processions that move through town commemorating Jesus triumphal entry into Jerusalem, His march up Calvary, and His resurrection. Prior to each of the processions, community members decorate the streets with ornate murals made of sand, colored sawdust, grains, flowers, and leaves.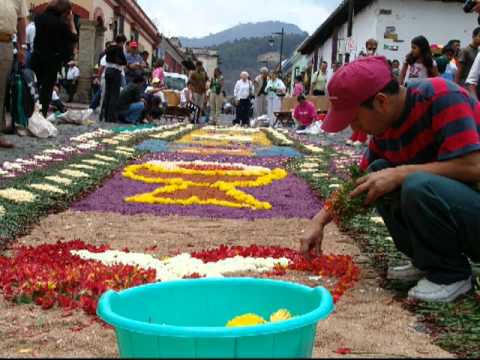 These amazing creations take hours to prepare and then the procession tramples the murals underfoot and destroy them.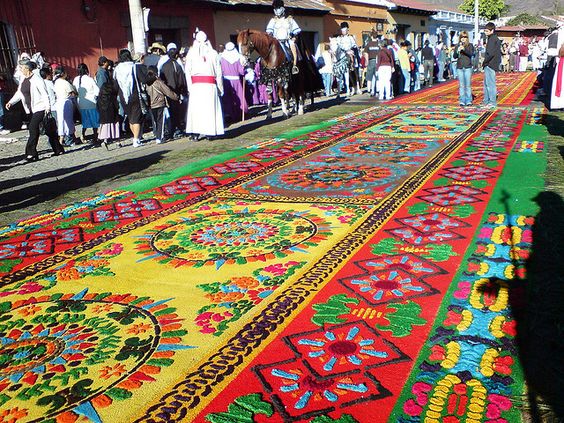 One questions why they would spend so much time just to have the mural destroyed—the artists view this as a simple act of sacrifice and worship.
What simple act of sacrifice might you make on this Easter: invite a friend or family to worship; a word of encouragement; serving one in need; visit a shut in; pray for the lost; bring a heart to worship that is truly centered on our Lord?
I beseech you therefore, brethren, by the mercies of God, to present your bodies a living sacrifice, holy, acceptable to God, which is your spiritual service. ~ Romans 12:1
Announcements:
The Military Bible Stick is designed specifically to bring God's Word to men and women deployed in the U.S. Military. It's a small digital player pre-loaded with the New Testament and Psalms specifically selected for our troops. If you would like to support this opportunity beyond your regular giving, make a separate check to MCC, with "Military Bible Stick" in the memo. Contact Chris Willadsen for more information.
We have a terrific opportunity to spread God's love and his Word to the international students attending UNM. MCC has been working with ISI for many years helping international students as they arrive in town for the new academic year.
Volunteers are needed in several capacities:
Picking students up at airport, temporary homestays, or helping with apartment hunting
Help at welcome center
Furniture movers, pickup and distribution
Prepare dish for volunteer/student lunches (sign-up sheets will be in the foyer)
These activities will run July 31-August 17, pick the times that work best for you. There are also opportunities that span the entire school year as well:
Assist with English program
Student friendship partners (meet monthly with student)
Please contact Vince Tidwell or Stan Schug for
more information or to get involved.
The door is open to share the Gospel in our public schools! Come and be a part of Bible Club! The trainings are from 9:00 a.m. - 3:00 p.m. either
August 4th at Mountain Valley Church
in Edgewood
or
August 11th at Monterey Baptist in Albuquerque.
Contact Gail Salazar at 980-6890 or email at
sonfollower@reagan.com to RSVP.
Luke Feldner and Vince Tidwell are introducing an adult fellowship group focused on studying and discussing Systematic Theology. The planned curriculum includes ten introductory lessons on defining and categorizing theology, Christian epistemology, defining "essentials" vs "non-essentials", and the historical sources and norms of Christian belief. The goal of this new small group will be to hold each other accountable for obeying Christ's command to love the Lord with all of our heart, soul, mind, and strength. Contact the office at mccn14@gmail.com if you are interested.