A Sacrifice of Worship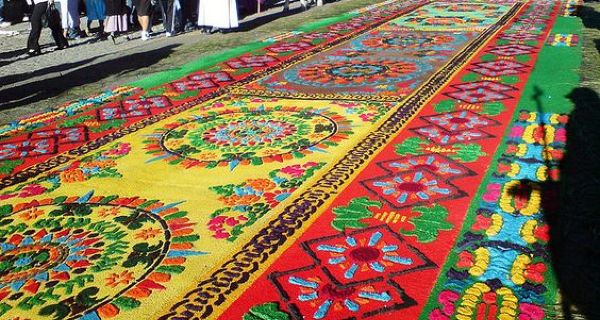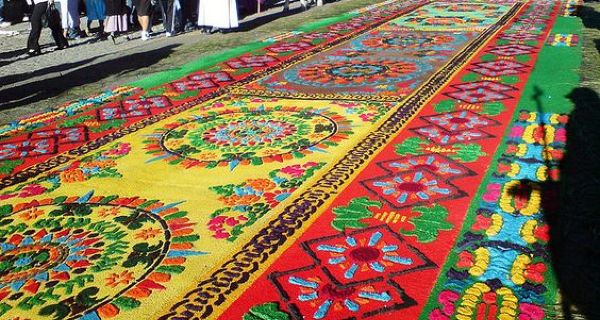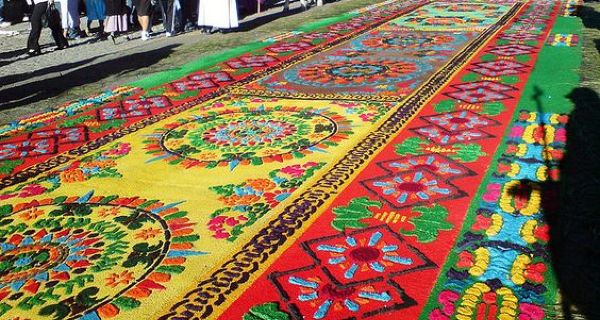 Years ago, when MCC was supporting the Nij family in Guatemala, I had the opportunity to visit the Morning Glory Christian Academy in San Raymundo, Guatemala. While I was there, they took me to Antigua, which was once the Spanish colonial capital of Central America. The city has beautiful cathedrals and palaces and is located between three large volcanic peaks.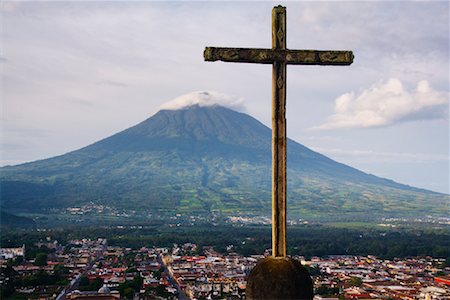 I had the added benefit of visiting around the time of Easter. During this time they have a huge celebration involving processions that move through town commemorating Jesus triumphal entry into Jerusalem, His march up Calvary, and His resurrection. Prior to each of the processions, community members decorate the streets with ornate murals made of sand, colored sawdust, grains, flowers, and leaves.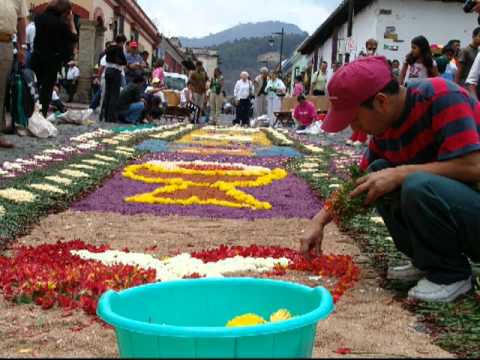 These amazing creations take hours to prepare and then the procession tramples the murals underfoot and destroy them.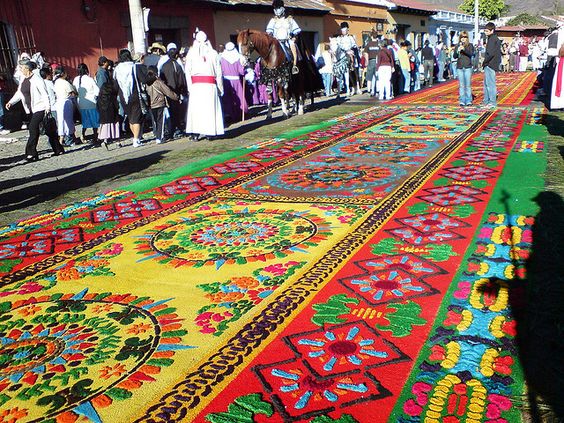 One questions why they would spend so much time just to have the mural destroyed—the artists view this as a simple act of sacrifice and worship.
What simple act of sacrifice might you make on this Easter: invite a friend or family to worship; a word of encouragement; serving one in need; visit a shut in; pray for the lost; bring a heart to worship that is truly centered on our Lord?
I beseech you therefore, brethren, by the mercies of God, to present your bodies a living sacrifice, holy, acceptable to God, which is your spiritual service. ~ Romans 12:1
Announcements:
The One to One Soul Care Conference will be held at MCC November 9-10. Are you interested in biblical counseling? Do you feel you want some training on how to walk with a brother or sister in their dark seasons? Please join us! Click here to register at or contact Elizabeth for more information.
Please note - the Sponsorship Training for the Wood Ministry will be rescheduled for a later date. Please contact Don & Ann Moore with questions.
Pull out your mixers and aprons! SHINE is looking for people who can donate cakes, or other desserts, for A. Montoya's Fall Festival! Cakes can be dropped off at the church foyer Friday, October 26 between 9:00 am - 3:00 pm. Questions? Click here to sign up to bring a cake!
MCC is gearing up for the Samaritan's Purse Operation Christmas Child Shoebox drive! The mission of OCC is to demonstrate God's love in a tangible way to children in need around the world, and together with the local church worldwide, to share the Good News of Jesus Christ. Last year MCC collected 230 shoe boxes to be gifted to children around the world! Boxes will be available this Sunday, October 21st, in the foyer and the final drop-off date is November 11th! It is a great time to start gathering items to bless children around the world!

Shine also has a unique food pantry at A. Montoya! Kids often go to bed without dinner, come to school too late for breakfast, and aren't sure if there will be dinner that night. We have been asked to create a small food pantry at the school that would contain items like tuna packets, apples, macaroni and cheese, Ensure or Boost, peanut butter crackers, nuts, and the like. The children could keep these items in their backpacks so that they would always have something to keep them going. We are working on putting together a list of items, including gluten-free ones, that we would like to stock the pantry with. Please pray about whether you would like to donate items or money to help keep the pantry stocked year-round!