2018 Bolivia Mission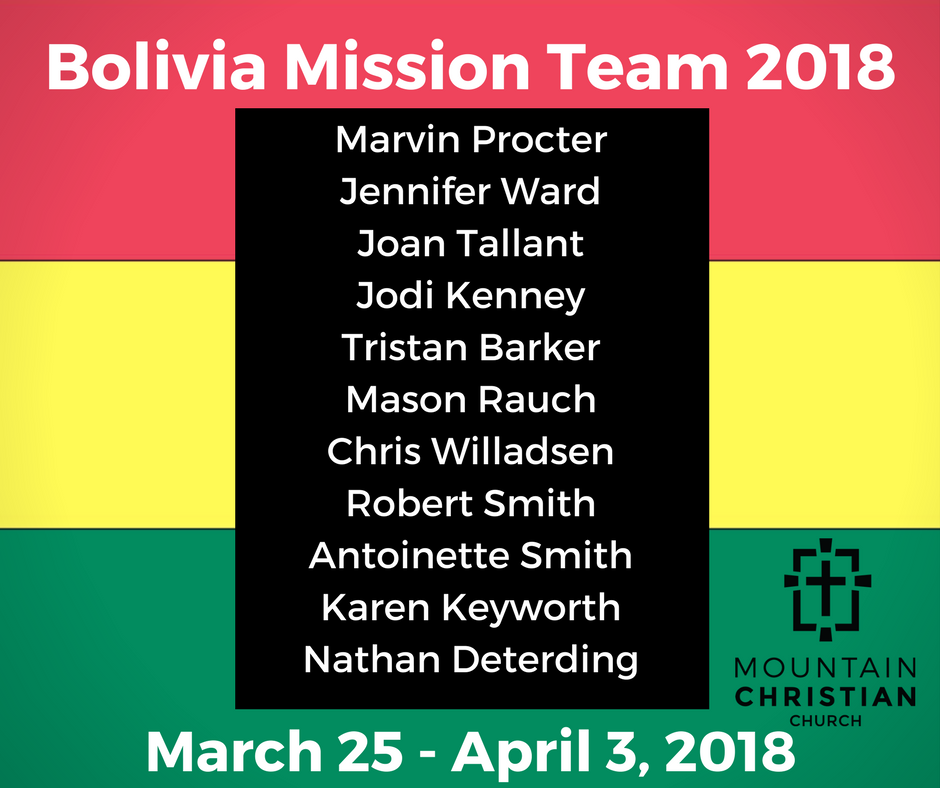 Mountain Christian Church is sending a team of ten volunteers to Sucre, Bolivia March 25 - April 3 to serve alongside Food for the Hungry staff. These volunteers will serve as nurses, friends, Bible teachers and more. Please pray for the team and those they meet throughout their trip!
Food for the Hungry Child Sponsorship
The congregation of Mountain Christian Church currently sponsors 130 children living in or around Villa Margarita, a small village in Bolivia, through Food for the Hungry. MCC has set a goal to sponsor an additional 20 children every year because they have seen how sponsorship transforms lives: for the children, their families and for those sponsoring!
In addition to the financial sponsorship, sponsoring families commit to write letters and correspond with their sponsored children. For many, this also means recurring mission trips to Bolivia! Since starting their relationship with Food for the Hungry in 2009, MCC has sent 14 mission teams to Sucre and more than 70 volunteers!
Most volunteers agree that the mission trips are about the children and sharing the gospel message with the children and their families. During the trip, volunteers often have the opportunity to go with FH staff to meet their sponsored children, participate in home visits and interact with children of all ages. During these visits the FH staff and our volunteers message always starts with the gospel message and from the principal that they are made in Gods image and He has a plan for their lives. It is common for FH staff to sit with a family, their Bible open, talking about Jesus and scriptural life principles. In the end, the power of the gospel transforms children, families, communities and volunteers!
We want these children to know that they are loved, both by the volunteers and by a big God who is without borders!
It all begins by sponsoring a child! If you sponsor through MCC's Food for the Hungry Coordinator, Jennifer Ward, you can be sure that your sponsored child is from Villa Margarita and know that MCC volunteers, and maybe someday you, will be serving in that specific community for years to come.
Why sponsor a child with Food For The Hungry?
When you sponsor a child through Food for the Hungry, you join FH in walking with that child—along with the child's family and community—as they move from struggling to thriving. Through consistent monthly support, letters and prayers—you and your sponsored child build a relationship that makes a lasting difference.
Your Child Is Blessed With:
Improved nutrition

Access to clean water to drink

A poverty-busting education

Life-changing training for parents on how to care for their children

Community projects to create a safe environment where children thrive

The knowledge that someone loves them and wants them to succeed

Hope for a better life
You're Blessed With:
The knowledge that YOU stepped in to help end poverty in the life of a child

The opportunity to communicate directly with the child you sponsor

Updated photos of the child and prayer requests from the community

Important reports of progress in the country where your sponsored child lives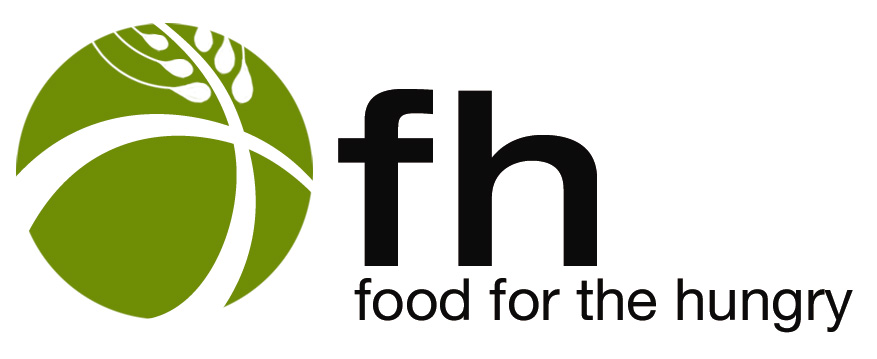 Video: Why Sponsor?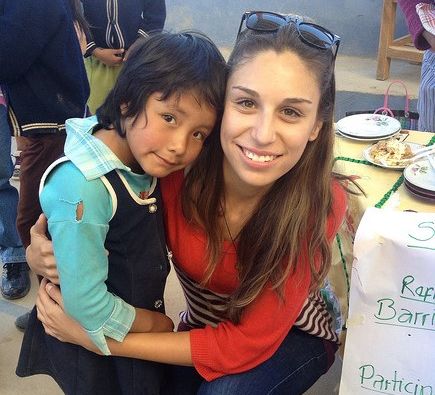 Click here to see why FH child sponsorship is so important and how MCC volunteers felt after meeting their sponsored children for the first time!