Community Groups
Being a disciple of Jesus Christ is not just an individual pursuit. Our Community Groups are designed to be the place where you can be loved, nurtured, challenged, and developed close to home. It's here that friendships are deepened, and true fellowship (partnership for the sake of Christ) grows. Community Groups gather as neighbors for Bible study, prayer, and fellowship. In addition, we look for opportunities to serve together as following Christ becomes a way of life.
New groups are always forming and we are learning as we go! MCC currently has several active Community Groups. Contact group leaders directly for more information!
Join us as we grow in Christ together! If you have questions about Community Groups, you can contact the leaders directly or fill out the information box on the left.
Our Model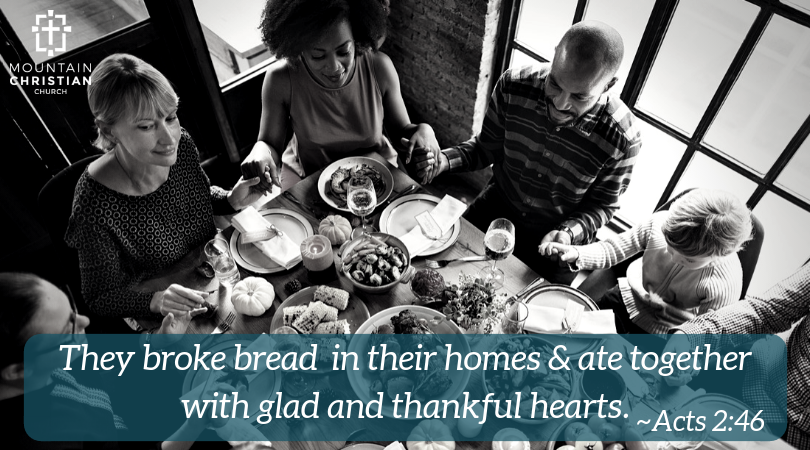 We model ourselves after the early followers of Jesus; those who devoted themselves to God's Word, to one another, to prayer, to worshiping the Lord, and to having an irresistible influence on the world around them. (Acts 2:42-47)