Women's Ministry
The focus of MCC's Women's Ministry is to meet the specific needs and interests of women in our church and community. The primary goal of this ministry is to assemble the women of the church and the community to spend time together developing knowledge of the Bible through inter-generational women's Bible study, group fellowship and faith-based volunteer activities. Toward that goal, MCC offers five women's Bible studies and weekly MOPS meetings.
Inductive Women's Bible Study
Are you a woman who has a passion for the Word and the desire to fellowship around His Word with other ladies? Please pray about joining us! We meet every Monday 10:00 a.m. - 12:00 p.m. to discuss and learn more about an incredibly loving God who would reach into the sinful rebellion of His creation and draw out a people to Himself. We are those people, and we would love to link arms with you too! There is no cost; just bring your Bible.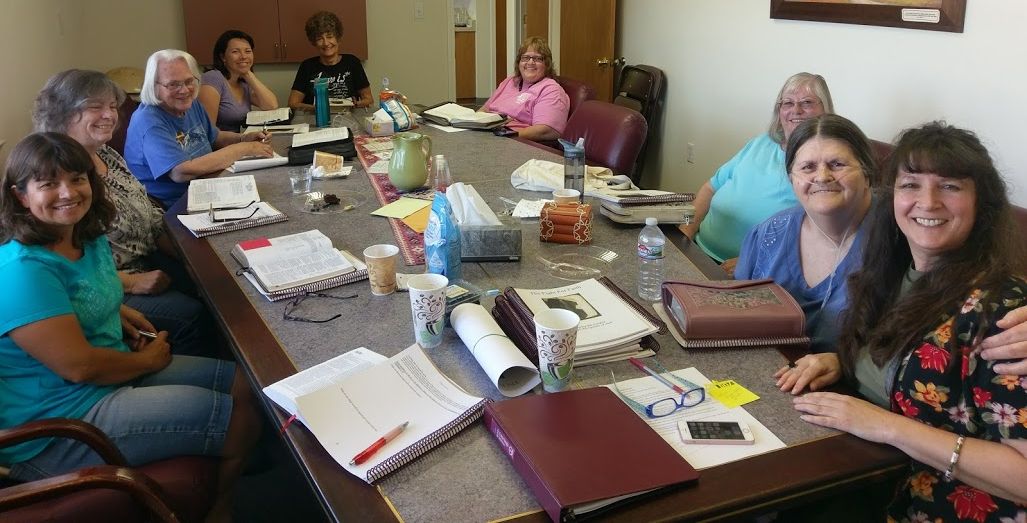 Why should we read prophetic literature? Because it helps us understand the heart of God for the good of His people! Because it makes us desperate to fulfill our mission of discipleship and telling the Good News of a God who saves! Please join us starting January 7th as we delve into the Book of Amos for a 16 week study. We would love to have you!
Contact Christine to sign-up for the study or if you have questions.
Sisters in Stitches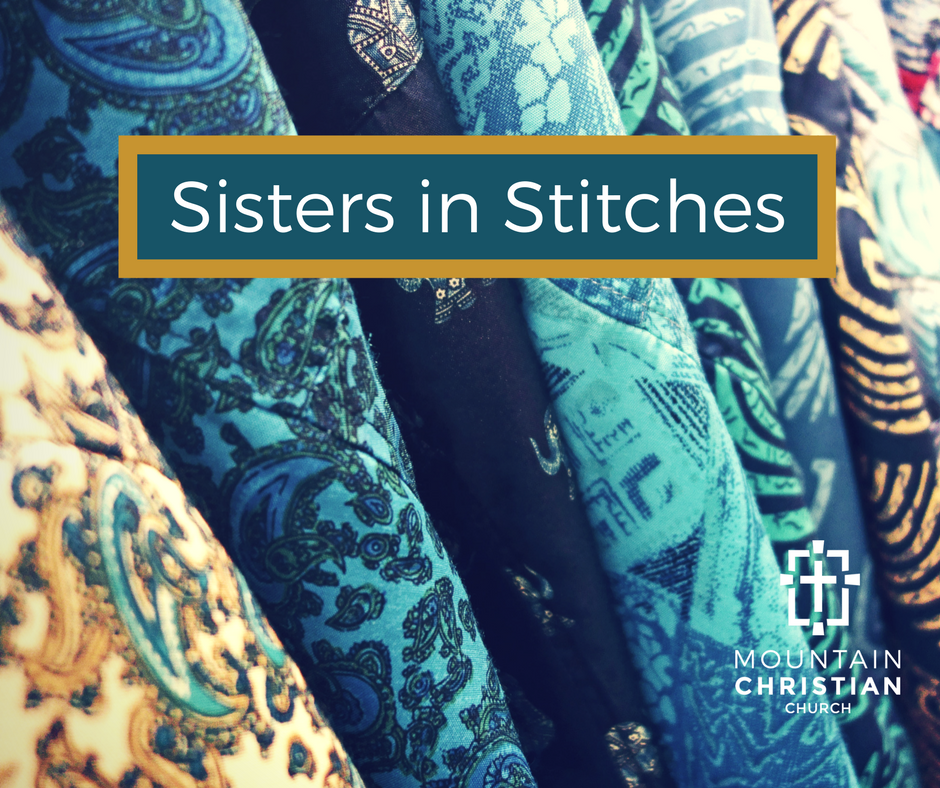 The goal of the Sisters in Stitches ministry is to bring together women who strive to glorify the Lord with the work of their hands and the prayers of their hearts for the recipients of what they make. We hope that everything we make will accomplish the Lord's will by bringing Glory to God, and blessing and comforting the recepients. Another aspect of the ministry is to mentor and teach others, in both faith and craftsmanship.
SIS meets regularly on the 2nd Wednesday of every month from 11:30 am-3 pm. In addition, they will be scheduling teaching workshops.
Contact Davra Clayton for more information or to get involved.

Women's Community Bible Study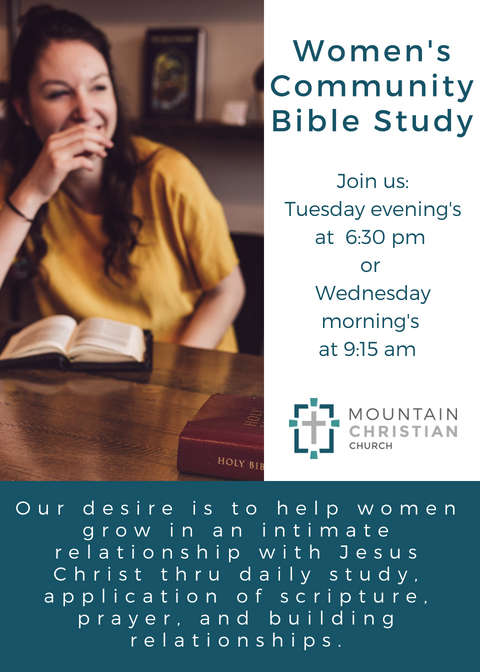 If you have been looking for a local women's bible study with ladies from all over the East Mountains area this might be for you! This community study has both morning and evening options. Both groups meet at the MCC and childcare is provided for Wednesday mornings only. Contact Pam Cravens for the morning session and Sharon Albonico for the evening session.
Being a part of this Bible Study is a way for us to encourage and support one another in the Lord. Our life experience speaks volumes to others, showing them the faithfulness of our great God and His Word.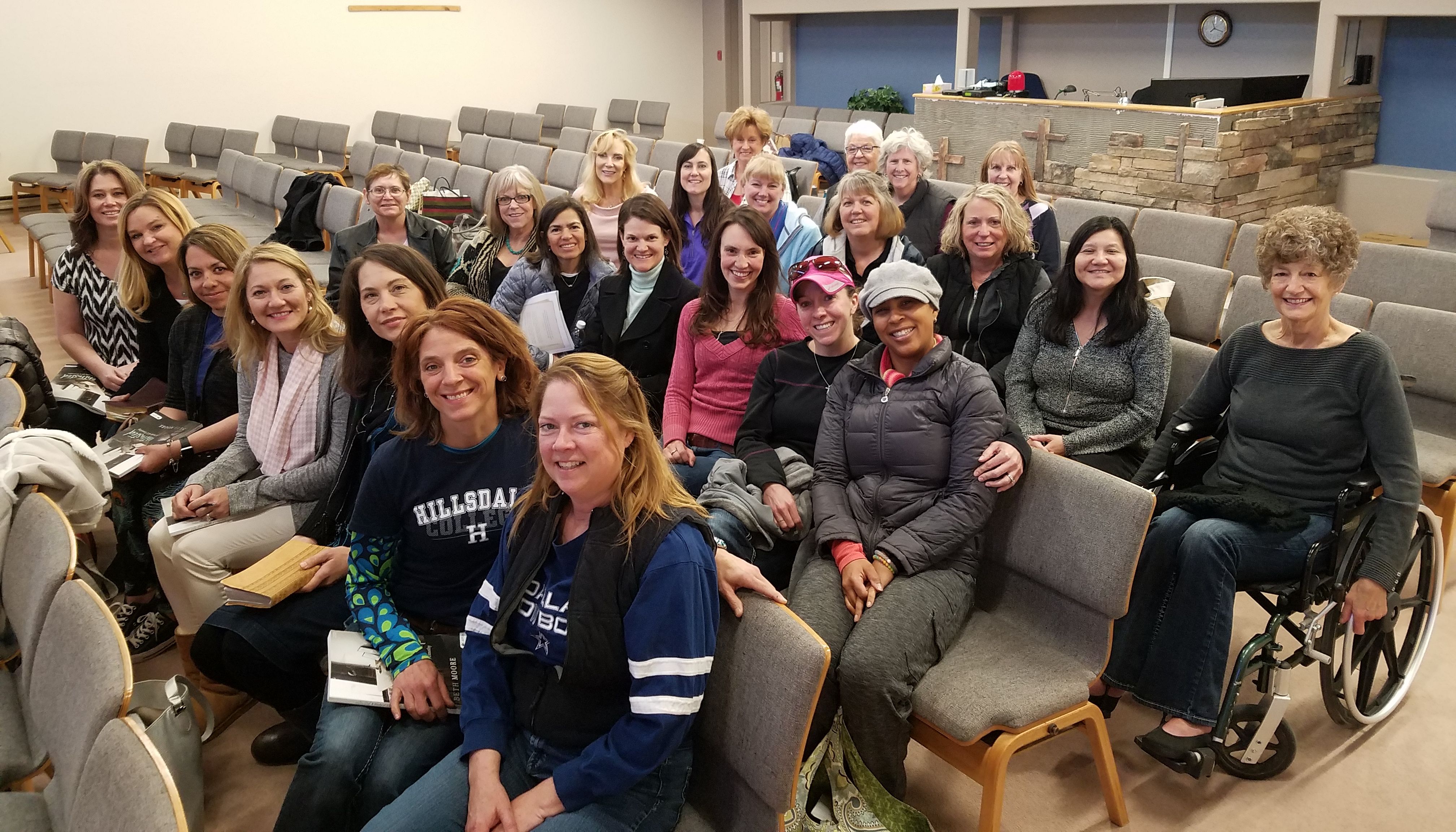 The Women Around Me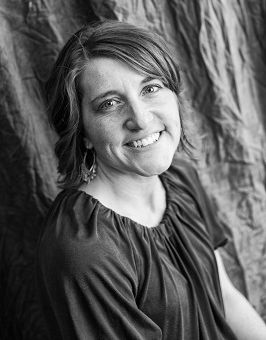 Jodi Kenney is an Army wife, mother and household manager. She is also the Communications Coordinator for MCC. She and her family have been attending MCC since 2016.
I grew up in a family of three girls, with the fourth being my mother. Being a part of a group of women, bound-together through life's joys, struggles and experiences, is something I am intimately familiar with. What I did not realize, until years later, is that there was so much more that I needed than just sharing experiences. As women of faith, we are not bound simply by experiences; we are bound by our love for Christ, our devotion to His Word and by the building-up of His body of believers. Women's Ministry is something distinctly unique. A gift from God.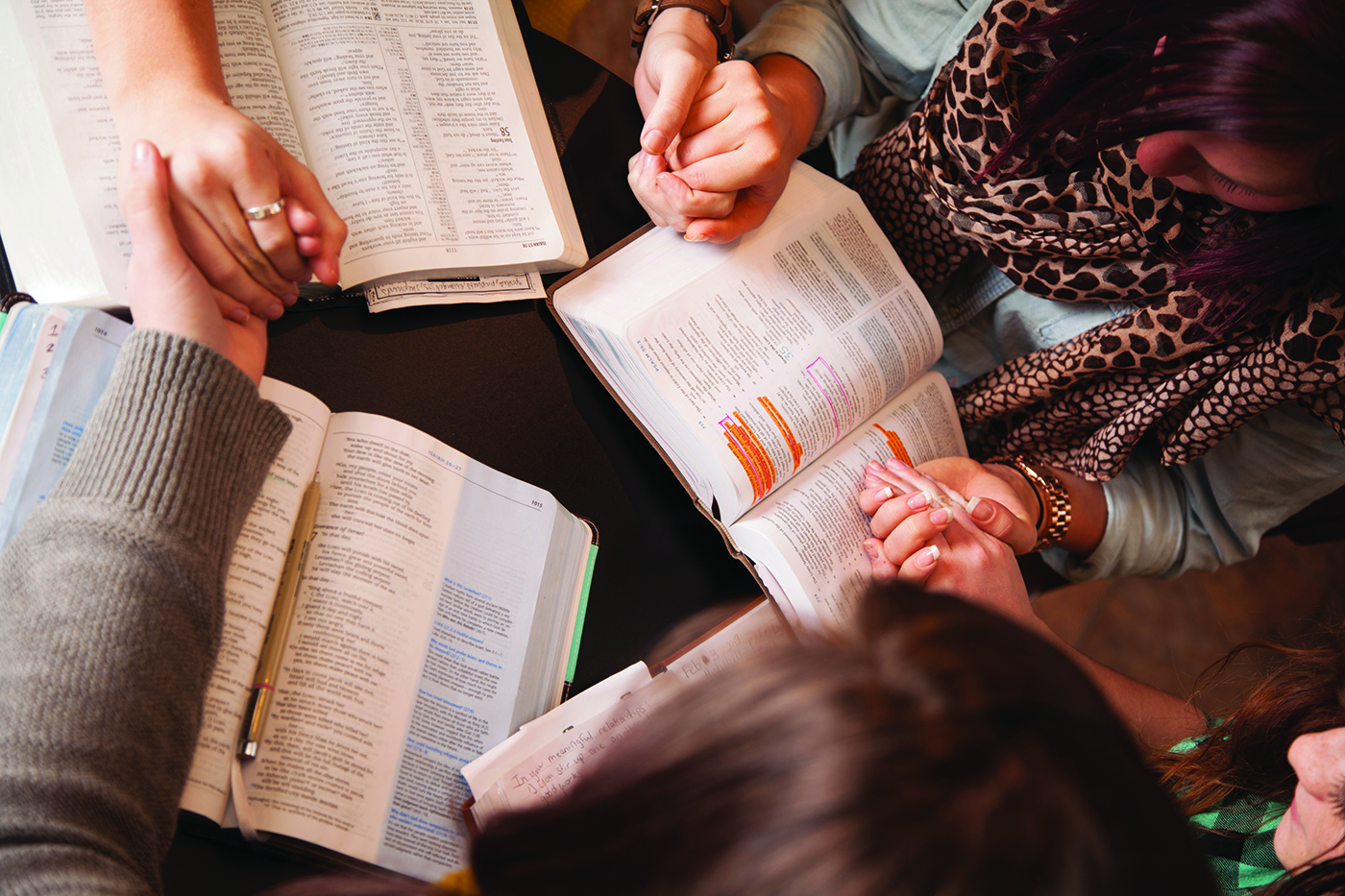 As I found the Lord through Women's Ministry, He moved us, deployed us, and challenged us. Every church, every community, every struggle found me leaning on the women around me for support. I have been taught more from the one-on-one relationships solidified in Women's Ministry, bible studies, prayer groups, meals ministries, and fellowship events, than from any single sermon. It's where I feel most comfortable to make mistakes, to cry and to laugh out loud, to ask the stupid questions and to, when necessary, share my fears. And, more than once, completely fall apart. You see, these women showed me how to live what my pastors taught:
Keep seeking God: I saw that it was safe to ask any question in my search for God by Linda's graceful responses during my very first bible study…in the book of Revelation.
Give selflessly: I saw that in June, as she called to check on me every single day of Dave's deployment, just so I knew that someone saw me and someone cared.
Always offer hospitality: I saw that in all the women of Dyer's Creek Church each time those women fed a mourning family.
Study God's word daily: I saw that in Jeri as she cultivated our love of the Word by showing us her devotion to God's Word every week in Explorer's Bible Study.
Pray: I saw and learned that as Mildred taught me how to pray; week by week in our prayer group and in Donna, as she prayed over my family during a difficult season.
Reach out to the newcomer: I saw that in Pam's invitation to walk and Elizabeth's invitation to tea when I first arrived in the East Mountains.
Disciple other women: I saw that in Avril as she taught me how to be a leader in Sanctuary Bible Church's Women's Ministry.
For me Women's Ministry isn't about events, it's about the relationships cultivated and ultimately the lives intertwined, through living life together, side-by-side, prayer-by-prayer, study-by-study. Women's Ministry is about speaking God's truth into women's lives; it's about discipleship, about filling in the gaps and watching for those who may not have been seen. It is answering the question: "Is there a place for me?" with a resounding YES!
Women will always need relationships with other women. I will always need godly role-models who can speak God's truths into my life. Who have walked the hard road and who can guide me through things I've never experienced. I will never stop needing these women.
This blog post is from MCC's regular blog post. Click here to see all of our past blogs.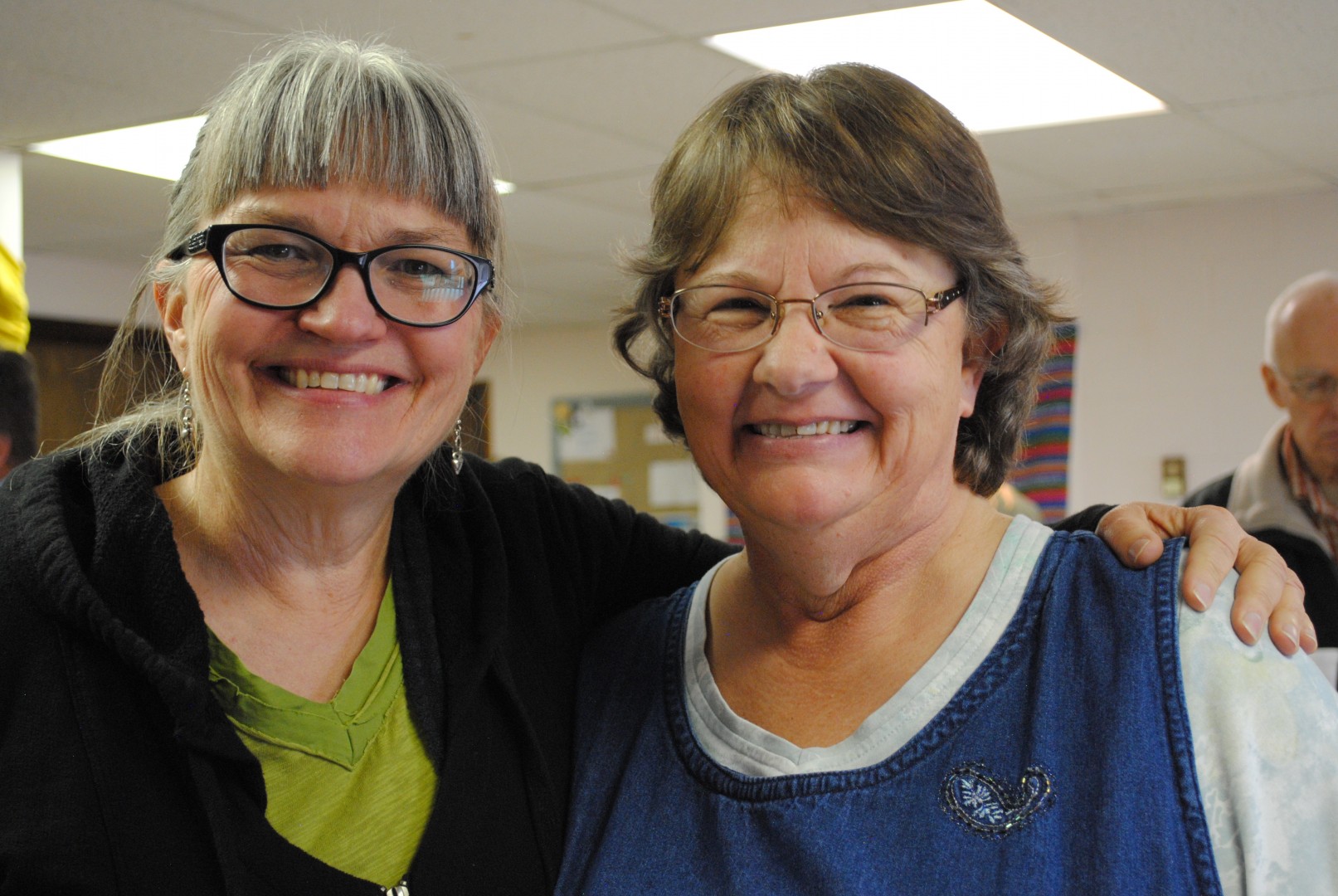 Buckets of Grace
Waiting on God
The Pain of Perfection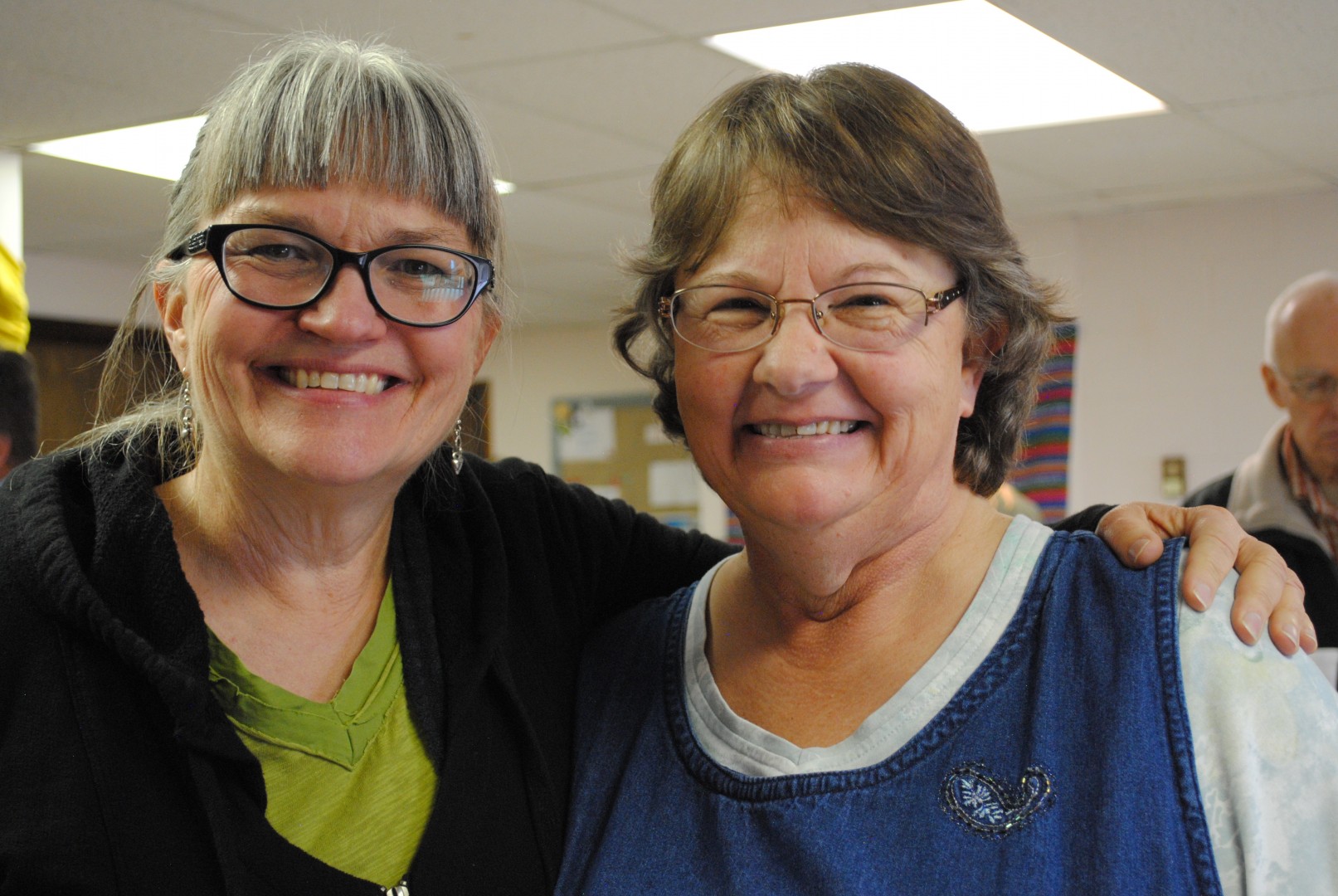 Women's Fellowship Evening Bible Study
This Women's study is Wednesday eveningsat 5:30. Please bring your bible and your favorite side-dish or dessert and join us a we discuss Sunday's Sermon. Contact Elizabeth.