Biblical Counseling
We have a holy, just, and merciful God who has lovingly revealed Himself through His Word. Although we are called to walk with one another in all seasons, transformation can be overwhelming at times. Because of this, we offer biblical counseling. Biblical counseling is different from secular counseling in that we are committed to the Old & New Testament as our authority. Not only are the faith and conduct of a biblical counselor formed by the standards of Scripture, but their theory and practice are as well. Biblical counseling affirms transparency in relationships, as well as enlists elder guidance and prayer. Please see our policy for more information.
Curious about Biblical Counseling? Join us to learn how to do soul care!
As Christians, we are called to love one another, bear one anothers' burdens and do life together. How can we know if we are loving well? Join us for a weekend of learn to provide one-to-one biblical care in your church. Whether you're looking for training in biblical counseling or just want to grow more confident as a disciple-maker, this weekend will help you grow in the care you provide for others.
Register for the One to One Conference November 9th & 10th.
We hope you will join us here at MCC to learn more!
Check out this podcast:
Other resources
The Institute for Biblical Counseling and Discipleship
Christian Counseling and Educational Foundation
Recommended Reading
The Peacemaker by Ken Sande
Peacemaking Women by Judy Dabler & Tara Barthel
How People Change by Paul Tripp
Hope Ahead by Barb Mulvey & Cris Paulson
If You Bite & Devour by Alexander Strauch
When Helping Hurts by Steve Corbett & Brian Fikkert
About Elizabeth: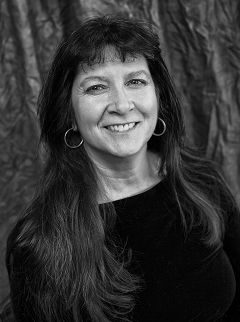 The Lord has blessed the ministry of biblical counseling that He's given Elizabeth Allan, MCC's secretary. Five years ago when she began with the Peacemaker study, she could not have known where He would lead. In the Fall of 2013 she went on to get Peacemaking Conflict Resolution training and in 2015 was certified as a IBCD level-3 counselor. She is an ACBC biblical counselor.
Co-author with Spencer Brown, Pastor at Center City Church "The Great Ascent"